ApplePay – the pioneering technology available to iPhone users – has seen rapid growth in the last few years, with hundreds of thousands of stores around the world now accepting payment via your mobile phone.
As you would expect, the online casino industry has been looking at how they can implement the payment system into their banking options to make it as easy as possible for their customers to credit their accounts. Although it's still relatively rare to see Applepay at online casinos (only a handful currently accept it) it's catching on slowly, and in this post, we're going to look into what it is and how to use it.
Gambling Sites That Accept ApplePay
TBD
What is Applepay?
ApplePay is a new form of technology that allows you to make payments without needing your credit or debit cards. Instead, your iPhone stores your card details securely, and when it comes to making a payment in-store, you simply hold your iPhone to the card machine and the phone will pull your details from the Wallet app, thus making the payment.
It works more or less in the same way as contactless card payments, and it's literally changing the way people go about their day to day activities; you can even use ApplePay to make payments online.
For example, popular food delivery company Deliveroo now accepts ApplePay when checking out; just hold your finger up to the TouchID sensor so that it can read your fingerprint and your payment will go through right away.
Compatible devices include the iPhone 6 and 6+, the iPhone 7 range, and the upcoming iPhone 8, 8+, and 10.
While the payment method was rarely used when it first launched back in July 2015, it quickly caught on, and as consumers gained trust in the levels of security provided by Apple (they really are state of the art), the availability of Applepay grew all around the world, showcasing its popularity.
Note: It can also be used with the iPad Pro, iPad Air 2, and the iPad Mini 3; although we excluded them above as it's not really practical to lug your iPad around town. Of course, you'd also need a sim-plan iPad. The Apple Watch can also be used, but only when paired with a compatible iPhone.
Compatibility of Applepay
Initially, banks and certain cards were hesitant to merge ApplePay into their businesses, but today that's not really the case. In the United Kingdom, the banks that support ApplePay include: M&S Bank, the Bank of Scotland, Barclays, Halifax, Ulster Bank, NatWest, American Express, Santander, Royal Bank of Scotland, Nationwide, HSBC, First Direct, TSB, MBNA, and Lloyds Bank. There are also smaller banks that accept ApplePay, but we've focused solely on the major companies.
All major card providers are compatible, including Visa, MasterCard, and American Express.
How to use Applepay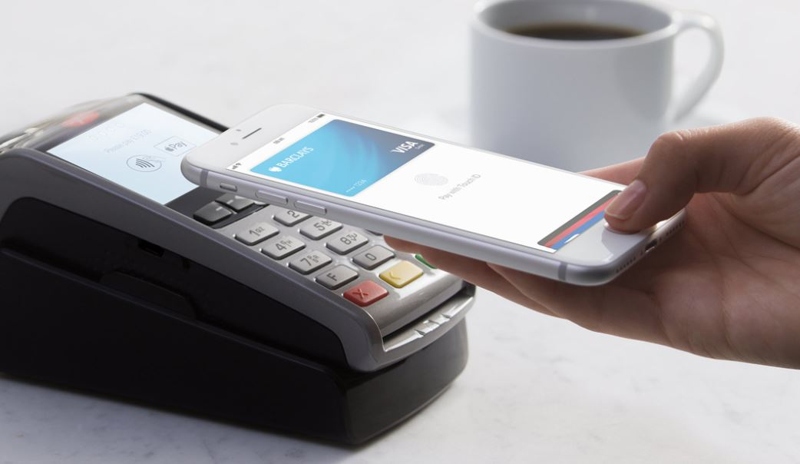 To begin using it, you'll need to first head to the 'Apple Wallet' app on your iPhone or iPad. The Apple Wallet is basically a very secure app that stores your credit/debit card details, so that when you use ApplePay it can access those details instantly to avoid delays.
Once you open the Wallet app, you simply need to tap the 'Add Credit or Debit Card' option, and if the card you want to add is already registered with iTunes – assuming you're logged in to the same iCloud account on your iPhone – you can simply select the pre-existing card option and confirm by entering the CVC (the 3-digit number on the back of the card.)
If you want to add a new card, you can either enter the card's details manually, or you can use the camera function to take a scan of the card, which then automatically fills in all the required details bar the CVC.
Once entered, just click 'Add' and your bank will verify the payment information, and usually send a text confirming that your card has been added. Occasionally your bank may ask for additional verification information, but this is nothing to do with ApplePay itself, and is merely a security measure at your particular bank.
Once confirmed, you're good to go.
When you are paying in store, just hold your iPhone up to the contactless card machine and place your finger on the TouchID sensor; you'll then hear a beep, and your transaction is complete.
Note: As with many contactless payments, transactions made in store may not debit from your bank account right away, so always keep track of how much you've spent to avoid going overdrawn and incurring fees.
How to Deposit at Online Casinos Using Applepay?
While the number of online casinos that offer the digital wallett is very limited (currently the only big-name casino accepting it is Bet365), it's very likely that we will see this increase in the future; and thankfully it couldn't be easier.
Simply open up the Cashier/Deposit page as you would normally and select the 'ApplePay' payment method. Enter the amount you wish to add to your account, click submit, and you'll then be asked to place your finger on the TouchID sensor to confirm the payment. That's it.
You'll see the funds credited instantly to your account and you're good to go.
Withdrawing Using Applepay
Unfortunatley, due to the way in which it has been designed, it's not currently possible to process withdrawals from online casinos via Applepay. This does mean that you'll need a separate payment method on file with the casino to enable you to withdraw.
Advantages and Disadvantages of Using Applepay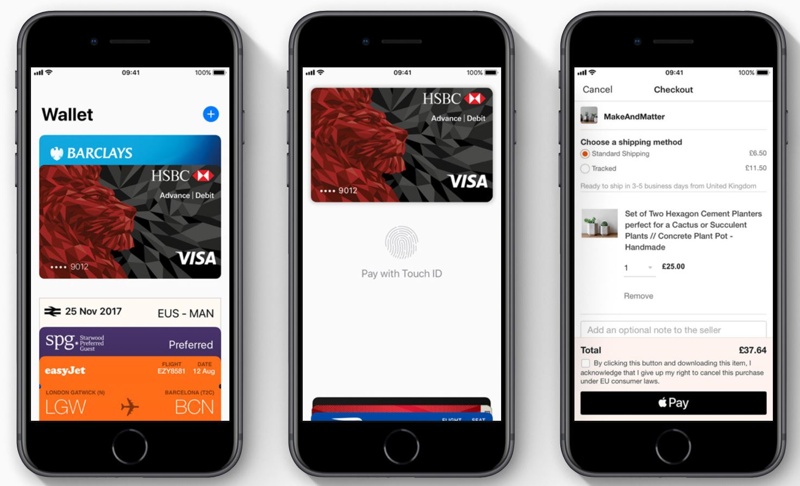 Although it's still a rare sight at online casinos, there are some clear benefits here that casino companies should start getting wise to. Of course, as with anything there are also some downsides, but the question is do the pros outweigh the cons? Below, we'll look at some of the positives and negatives that you should consider.
Advantages:
Fast Payments. Funds are credited instantly to your online casino account and you don't have to wait around for anything to confirm.
The odds of someone else being able to unlock your iPhone and make payments against your will is around 50,000/1, and as you are a member of the gambling casino you will know that those are terrible odds. The chances of your kids making deposits accidentally for example, is minuscule. Apple's anti-fraud measures are also extremely advanced, ensuring that your sensitive information, and therefore your money, is safe at all times.
Fee-Free. This payment method doesn't command any fees, and you won't incur any additional charges when using it. However, this may change in the future if we see more online casinos beginning to accept it.
Enhanced Privacy (kind of). Apple are very liberal, and often take something of an anti-establishment stand point. This is evidenced by the refusal to unlock the phone of a terrorist, for example, as it puts millions of other Apple users around the world at risk of potentially heavy-handed policing. Because of this, Apple have pledged not to store your data long-term, although it should be pointed out that your bank will; although as you are using your bank debit/credit card, this is somewhat redundant.
Disadvantages
The biggest downside by far is the fact that you can't withdraw using Applepay. Of course, there's an easy alternative (withdrawing through a separate payment method), but for the players who were looking to use the digital wallet exclusively it's an annoyance that doesn't look like changing any time soon.
Of course, the other major disadvantage is the fact that the payment method is featured at so few online casinos. As mentioned, currently the only online casino in the United Kingdom that accepts it is Bet365, and it's not yet clear whether other sites will follow suite.
Conclusion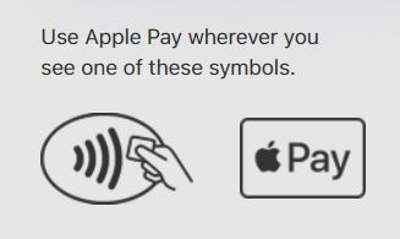 Despite some reservations, ApplePay is a pretty nifty way to fund your online betting accounts, and while it's still in the very early stages when it comes to online gambling, it looks like it could be one of the biggest game-changers we've seen since the introduction of EWallet payments.
Of course, another thing to consider is whether or not they'll also implement AndroidPay (the alternative payment system for Android phones and tablets), as this could be the start of a new payment revolution, so it's going to be interesting to keep an eye on.
For now, however, most punters will be best sticking to conventional deposit methods, simply because ApplePay isn't widely supported… yet.