Physical cash has been under threat for many years thanks to the rise in debit cards and EWallets; but the core of our very civilization still relies heavily on cash, and while you may not think it, you can actually use cash to deposit and withdraw from your online betting accounts.
In fact, some of the larger bookmakers (particularly ones with a highstreet presence) actively encourage players to do so; and in this post, we're going to cover some of the fundamentals of using cash deposits and withdrawals at various online betting websites.
Gambling Sites That Accept Cash
TBD
What is Cash/Pre-Paid Card Gambling?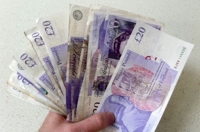 In essence, it's the ability to deposit cash into your online betting accounts and withdraw your winnings in cash as well.
Depending on availability you can walk into certain bookmakers and load funds over the counter which then appear in your betting account online. Similarly, to withdraw, you can walk into the same store and take out your winnings as cash. Now, the way in which this all works varies depending on the bookmaker and whether they offer a pre-paid card or not. Below, we're going to look at a few of the more popular companies, and go into the specifics of how their cash deposits/withdrawals system works.
Coral Connect Card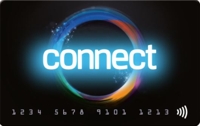 Coral's Connect Card was initially founded as a form of reward card, offering both in-store players and online bettors the opportunity to claim rewards for regular betting, as well as offering a number of responsible gambling services, allowing you to track how much you're spending and implement self-imposed limits.
The card was quick to take off thanks to a large number of promotions geared towards those who play at Coral's online casino, and it wasn't long before cash deposits and withdrawals became a fundamental part of the Coral Connect Card.
You can walk into any Coral branch and hand your card to the staff member, and they will be able to load cash onto your card. This takes just a minute or two, and the money will be available in your online betting account right away.
You can also use the Coral Connect card for withdrawals and the process is largely the same; simply head to your local Coral store and give the staff member your card, tell them how much you wish to withdraw, and they'll deduct the amount from your card's balance and give you the cash.
You can also use your Coral Connect card to place bets in store as well as playing on the FOBT machines, so it kind of acts like a Coral Bank Account, and by all accounts it's one of the better cash schemes around.
Ladbrokes: The Grid
The Grid is the name given to Ladbroke's loyalty card, and for the most part it works in much the same way as Coral's Connect card.
Perhaps the most notable difference, however, is the fact that Ladbroke's loyalty card is not a physical card; instead, it's a downloadable app that works just like a regular plastic card – with the distinct advantage of not having to carry it around with you.
While the app gives you access to a range of exclusive features such as bonuses and promotions, the ability to cash out your bets, and more; what we're focusing on today is the depositing/withdrawing side of things, and using the app you can walk into any Ladbrokes store and deposit or withdraw instantly.
To do so, just head to the cashier, answer a couple of security questions, provide your user information, and that's it.
One other really cool feature of The Grid is the 'Transfer Cash' feature, which allows you to transfer winnings from a bet placed in-store to your online betting account. For example, say you were in one of Ladbroke's shops and you placed an accumulator with a fiver in cash; if that bet won, you could log onto The Grid, enter the code from the betslip, and then you'd see the option to place the winnings in your online account. This saves you from having to go to the shop and get them out in cash.
To get started, just head to the Apple AppStore if you're on an iOS device, and download The Grid for free. If you're an Android user, you'll need to download it directly from the Ladbrokes website due to Google's rules on not allowing real money online gambling apps in their PlayStore.
Paddy Power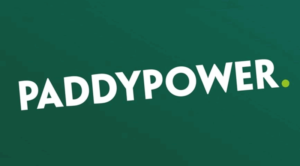 Paddy Power allow you to deposit to your online account using any of their stores throughout the UK and Ireland, and there are two ways in which you're able to do so.
Firstly, you can simply take your cash to the desk and give the staff member your Paddy Power username or account number. Once done, the funds will be available in your account right away.
The second way in which you can deposit the funds is to use one of the gaming terminals (FOBT's) within Paddy Power's stores. To do so, scan your cash card on the machine first and then click the 'Deposit Funds to your Online account' button. You can then select the amount you wish to withdraw.
To get your cash card, you can either use the form online or head to a Paddy Power shop and do it over the counter. There are no eligibly or credit checks, and you'll have your card in a couple of minutes if you're signing up in-store, so it's worth checking out.
Betfred
Betfred may not offer a deposit/withdrawal function (cash wise) like the other bookmakers we've looked at above, but they do allow you to deposit and withdraw using their Betfred Cash card. To get your card, simply head into any Betfred shop with a copy of your ID and you'll be able to get your card in a couple of minutes.
Pre-Paid Cards
Now, there are also a couple of pre-paid cards offered by online betting websites, and these allow you to actually withdraw your money from an ATM – taking things one step further than the cash cards we looked at in the previous section.
While this scheme has caused controversy with some saying it glorifies gambling, it's proved to be fairly popular with punters, and below we look at a couple of the main schemes currently in place.
Bet365 Mastercard
Bet365's MasterCard is a method in which you can cash out your account balance using an ATM and even make purchases in-store, using nothing more than the pre-paid card.
To get a card, you need to apply through the Bet365 website, and after answering a few questions your card will be on the way. Due to the fact that it's a pre-paid card there are no credit checks or eligibility criteria beyond the usual being over 18 etc.
Once your card arrives, you can use it right away to withdraw up to £200 per day from an ATM machine, and spend up to £1,000 per day in-store or making online transactions.
For the most part the card features just like a regular debit card, although you'll have to have sufficient funds in your account of course. It's a pre-paid card, so no credit or overdraft functions can be extended to you.
Paddy Power Cash Card PPlus
Paddy Power have recently introduced their 'Paddy Power Cash Card PPlus', which is a pre-paid MasterCard that's linked directly to your Paddy Power balance.
It works in much the same way as the Bet365 card, and it's important to point out that this card is different to the main Cash Card (the one that allows you to deposit and withdraw in Paddy Power shops), so you'll need to get this card separately if you want to take advantage of it.
With a Paddy Power Cash Card PPlus, you can withdraw money from your Paddy Power balance using ATM's, spend money in stores (providing they accept MasterCard), and use it to buy items and services online.
To apply for the card, just head to the main Paddy Power website and find the 'Frequently Asked Questions'. You'll find a 'Cash Card PPlus V Cash Card' section, where you can then click the 'Request a Card' button to have your card shipped to you.
Conclusion
As you can see, bookmakers certainly aren't shy when it comes to developing new and innovative ways for you to deposit and withdraw from your betting account, and the fact that Bet365 and Paddy Power now allow you to use your account balance to buy things online, in-shops, as well as withdrawing money from ATM's has revolutionised the online gambling industry, making it faster than ever to get your hands on your winnings.
To find out more about any of the cards/schemes shown above just go to the bookmaker's website, where you'll find more details and information surrounding the individual systems.