PayPal is without doubt the world's largest online payment processing system, and while it should technically be called an EWallet, in actual fact it's a whole lot more. We will cover some of its features in the following post.
We'll begin by taking a look at what PayPal actually is, and explain how to use the payment system to deposit and withdraw from online betting sites. So, let's begin by taking a look at how the online payment system works.
Gambling Sites That Accept PayPal
TBD
What is PayPal?

Originally founded in 1998, PayPal became a household name largely thanks to its connection to eBay. Initially it was a direct competitor to eBay's own unsuccessful payment processing system, but was bought out soon after in 2002. This acquisition helped catapult the payment system onto the global stage, and now millions of users sign up to the site each month.
It's completely free to use PayPal as a personal user (business customers often pay small surcharges), and signing up takes just a couple of minutes. Below, we'll show you exactly how to join up and get started.
How to use PayPal
First off, you need to create an account. In order to do so, simply head to the website and
click the 'Create Account' button. You'll be guided through a few quick questions that help to create your account, and once that's done you just need to confirm your email address and you're all set.
Now, there are a couple of things to bear in mind before you start using your account. While you can start using it right away, in order to enhance your experience with the payment system it's advisable that you carry out a few extra steps to allow for better facilities and more flexibility:
Verify Your ID: This can be done in a number of ways, and it's highly advisable to increase the limits on how much you can send and receive. The most common way is to upload a screen shot, scan, or picture, of your photo ID. This can be either a passport or driving license.
Verify Your Bank Account & Debit Card. Similar to the verification step above, verifying your bank account and debit card will not only unlock higher limits, but you'll also find yourself able to add other funding sources. This allows you to spend money directly from your bank accounts via your PayPal account. To set this up, log into your account, click the settings cog on the top left-hand side of the page, and then click 'My Money', where you'll find a step by step guide on what to do next.
Now you've verified your account, you'll be able to fund your online betting account or start withdrawing funds from it through PayPal.
How to Deposit and Withdraw Using PayPal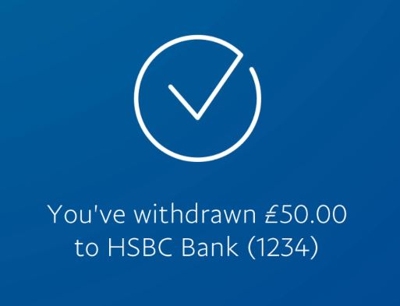 First off, you'll need to have funds available in your account. Assuming you are fully verified, you'll be able to fund your account using a debit card or by transferring funds via bank transfer. To deposit, just log in to your betting account, go to make your deposit as you would normally, but choose PayPal as your deposit method.
You'll then be re-directed to a PayPal login window, where you can enter your details and make the payment. The deposit is instant, fee-free, and simple.
In order to withdraw, follow the same process as you would when making a regular withdrawal; enter the amount of money you want to withdraw along with your email address, and you'll see the money in your Paypal account as quickly as the casino can process your request.
Advantages and Disadvantages of Using PayPal

PayPal is a beneficial addition to online betting websites, and it's very rare to hear players complaining about the payment method. In fact, it's hard to find anything negative to say about it at all.
Nevertheless, below we look at some of the main pros and cons.
Advantages:
Fast: Deposits are instant and withdrawals take just a couple of seconds to hit your account once the betting site has processed the withdrawal. This makes playing easy, and ensures that you don't have to wait around for your money once you have won it.
Fee-Free. With PayPal, the betting sites pay the fee, not you. One of the imposed conditions for betting websites using PayPal as a payment method, is that they have to pick up the tab; so, unlike when using some other payment processors, such as debit cards, you won't be paying a 3.5% surcharge.
Disadvantages
Pretty much the only disadvantage is that it's not widely accepted at the majority of betting websites. This is down to PayPal implementing very strict rules on who can use their system, so don't expect to see it offered at every site you're used to playing at. Of course, this could also be seen as a positive – they are clearly a company with integrity that you can trust.
Another disadvantage is that PayPal are known to be almost draconian when it comes to restricting accounts demonstrating potentially suspicious activity. What they consider suspicious can be baffling, and they aren't averse to holding money for up to 180 days if they believe something untoward may be going on. Thankfully though, you're not likely to encounter any of these problems using a gambling site – these issues mainly arise for sellers using eBay, but it's worth thinking about.
Conclusion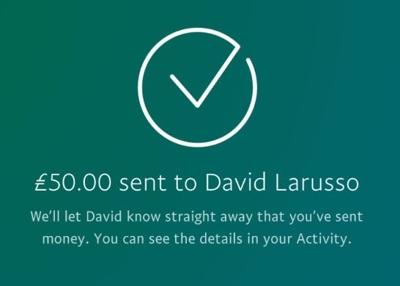 Overall, PayPal is a fantastic payment method to use if you're playing at an online betting site. It's extremely fast, secure, free to use, and while it's not accepted at every online casino, it's becoming much more commonplace. So if you want our opinion, it's well worth signing up for an account and completing the verification process, especially if you're planning on betting online more regularly.