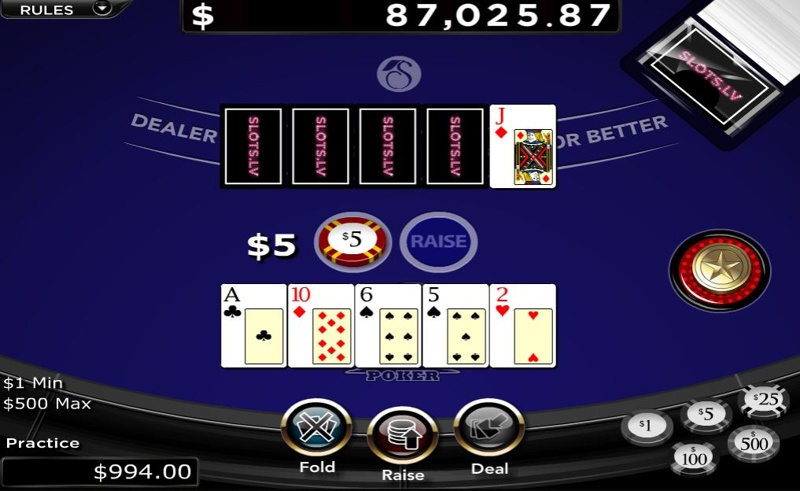 Caribbean Stud Poker is another casino card game with the option of playing two different games rolled into one; there is a standard base game along with a bonus bet game – both of which have their own unique set of payouts.
The game is played with just yourself playing against the house. Both you and the dealer are dealt a set of five cards, and the aim of the base game is to be dealt a stronger hand than the dealer.
The optional additional bet will see you picking up a range of bonus payouts depending on the strength of your hand alone. This is an optional bet so you are under no obligation to place it, however on some Caribbean games placing a side bet will give you the chance to win a progressive jackpot. For this reason, the large majority of players do play both aspects of the game.
How to Play
You first need to decide whether you just want to play the base game, or if you want to place the bonus side bet as well. Each bet has its own betting box – the 'ante' betting box is for the main game, and the 'bonus' box is for the jackpot side bet.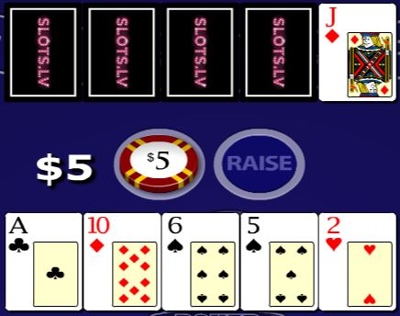 Once you have placed your bets, you will then be dealt 5 playing cards face down. The dealer is also dealt out five cards but only four of these are dealt face down and one card is shown face up.
Based on the cards you can see (your five plus the dealers up card) you need to make a decision on whether you think your hand is good enough to beat the dealers, which is still mainly unseen. If you choose to continue, you will need to place an additional wager equivalent to twice the amount of the ante bet. If you fold, the game ends and you forfeit your hand.
If you choose to play on, the dealers hand is revealed. If the dealer does not hold an Ace-King or better, then they do not qualify for the hand and you win and amount equal to the ante, regardless of whether or not your hand would have beaten theirs in a showdown. So, if you placed a £5 ante bet with a £10 play bet, you would have £20 returned to you if the dealer does not qualify.
If the dealer has a qualifying hand, it is then compared against your hand to see which is better. If the dealer has a better hand, you lose the game. If your hand is better than the dealers, then you win and are paid out according to the value of your hand. The payouts sometimes vary between casinos, but are usually along the following lines:
High Card: 1 to 1
One Pair: 1 to 1
Two Pair: 2 to 1
Three of a Kind: 3 to 1
Straight: 4 to 1
Flush: 6 to 1
Full House: 8 to 1
Four of a Kind: 20 to 1
Straight Flush: 50 to 1
Royal Flush: 200 to 1
When comparing hands, normal poker hand rankings apply. So a flush beats a straight and a pair of 8's beats a pair of 7's. For straights and flushes, it is the hand containing the higher card that wins.
If you have placed the side bet then you will also be paid out based on the strength of your hand, except that this time the dealer doesn't need to qualify for you to receive the full payout. As with the main game, the payouts can vary from site to site – especially when it comes to the value of the progressive jackpot which continues to increase in value until it is won:
Flush: 150 chips
Full House: 225 chips
Four of a Kind: 750 chips
Straight Flush: 10% of the current progressive jackpot value
Royal Flush: 100% of the current progressive jackpot value
Hints and Tips
The best tip for playing Caribbean Stud Poker (providing that you intend on placing the optional side bet) is to find a casino with a progressive jackpot that is as high as possible. In some rare cases you may even find a jackpot that is higher than the statistical expectation of being dealt a royal flush, which is 649,739 to one. Having a jackpot over this number actually tips the odds in the players favour.