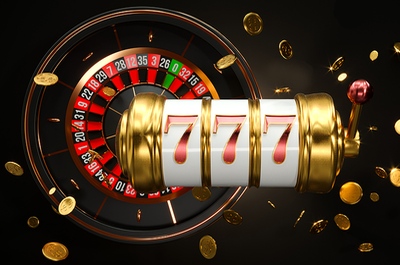 The best online casinos offer a huge range of games and one of the key ways the various game types differ is in terms of the rewards on offer.
Games like blackjack have a very low house edge, meaning in the long term the player should do better than when playing some other games (most other games, in fact). However, on the downside, the maximum win at a standard blackjack table is just 1.5 times your stake, assuming you land a natural blackjack (though you could win more by splitting and/or doubling hands).
Roulette is a game that offers medium levels of variance and volatility, with payout odds ranging from evens for bets such as red or black, up to a fairly impressive 35/1 for those prepared to put their chips on any single number.
However, roulette fans who are looking for a really big win, potentially even from a small stake do have the option to play jackpot roulette. Sometimes known as progressive jackpot roulette, this variation of the game can pay serious dividends for those who get lucky and here we take a close look at how it works.
See Also: Roulette Variants: Play Games with Multipliers & Bonus Rounds
What Are Progressive Jackpot Games?
Progressive jackpot games are available at all of the best online casinos. They are most commonly associated with slots and these games often have the biggest jackpots. Indeed, many of the biggest single wins in casino history have come on progressive slots, both online and in bricks and mortar establishments. One of the biggest ever, and the largest according to Guinness World Records, came in 2015, when Jon Heywood took home almost €18m.
However, increasingly, progressive games (or jackpot games) are offered on almost all casino games, including video poker, blackjack, and, yes indeed, roulette. Whatever game we are talking about, the core principle is the same though. Every hand, spin or other form of bet where the jackpot is not won increases the value of the jackpot. In other words, a small proportion of each losing bet contributes to a separate jackpot that keeps increasing, progressing, until it is won.
To create huge jackpots many different tables, wheels or slots are linked and contribute to the same jackpot. These may be linked according to the game provider/developer, game type or casino but each time anyone makes a losing bet on a linked game anywhere in the world, the overall jackpot increases just a fraction.
The jackpot is triggered differently according to the game and can also vary even within the same broad game type. In video poker, for example, the progressive jackpot is almost always won with a royal flush. In contrast, slots progressives may be triggered and won by landing a particular set of characters, via a bonus round or feature, or even sometimes entirely at random. Usually, though not always, in order to be eligible for the progressive jackpot you need to be staking above a minimum amount, so if you are interested in scooping one of these prizes make sure your stake qualifies you. Alternatively, it may be the case that the jackpot can be won by placing a separate side bet.
Once the jackpot is landed it resets at a base amount known as a seed fund which, whilst significant, is often some way short of how massive the jackpots can become before they are won. At the other end of the spectrum, once the jackpot gets over a certain level, the game can, overall, be player favourable. By that, we mean that there is no house edge and in fact (based on the long-term average anyway) playing can be expected to profit.
Before you get too excited, you should note that the precise conditions for this vary from game to game and jackpot to jackpot. More importantly, whilst on paper the player may have the upper hand, in reality that is solely down to the one huge winner who takes the jackpot. There is massive variance and the majority of players will still lose so unless you get lucky and land the big one this quirk is not something to get too carried away by.
Jackpot Roulette Games
Below we detail some of the main roulette jackpot games currently available. Note that this list is not exhaustive and is subject to change (of course when jackpots get won), whilst some of the games or jackpots may not be available depending on your geographical location and what online casino you are playing at. Currently the list is dominated by titles from Playtech but games come and go and this may well change.
In addition, note that here we are only looking at true progressive jackpot games, not variations of normal roulette. Alternative games such as Lightning Roulette or 100/1 Roulette may offer far bigger payouts than the traditional game but they are not truly jackpot games and do not offer five, six or even seven-figure wins.
Age Of The Gods Roulette
This Playtech game has a jackpot not far shy of £200,000 at the time of writing and with a theoretical return to player (RTP) rate of around 95% you are not giving away too much in order to pay for it. As well as the progressive jackpot, it offers a side bet that can trigger three spins on a three-reel bonus slot and a potential return up to 100 times your stake.
It is the jackpot we are here for though, and on this themed slot you have a chance of winning one of four: Power, Extra Power, Super Power or Ultimate Power. The jackpot round is triggered at random, with any stake eligible, so this is a great option for smaller stakes players. It features a scratch card-type game where you reveal symbols relating to the various prizes, and when you match three that is your prize. Note that there is also a live dealer version of this jackpot game.
Frankie Dettori's Jackpot Roulette
This Playtech progressive roulette game is similar in some way to Age Of The Gods, with an RTP of about 95% and a side bet option to trigger a bonus round. In this case, it is called Magic 7, referencing the time the Anglo-Italian jockey won all seven races during a legendary day of racing at Ascot. With the chance to win up to 279 times your stake, this could prove to be very lucrative.
That said, assuming you're not staking like a millionaire, such a win would be dwarfed by what the jackpot might serve up. Currently well over £100,000, this is again awarded at random and can trigger on any spin, with any stake.
Superman Roulette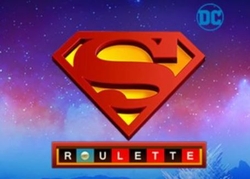 This Superman-themed Playtech jackpot variation of roulette follows a similar pattern to the slots above. It offers four different jackpots plus a bonus game, the latter giving you the chance to win up to 726 times your stake. The RTP is even better than the two abovementioned wheels though, being in excess of 97%.
Despite that limited casino advantage, this brilliantly styled jackpot roulette game currently offers a jackpot of around £185,000 and even throws in a blue, red and yellow colour scheme too. In order to land the jackpot, which is linked to all DC Super Heroes jackpots, you must effectively make a 1% side bet on top of your normal bet.
Dragon Jackpot Roulette
Once again we are sticking with Playtech, one of the best software providers around and certainly a great pick if jackpot roulette is what you are looking for. Bonus bets make you eligible for the Dragon Bonus round and the chance to scoop a win worth up to 744 times your bet.
The RTP is a fair 96% or more, and again there are four different jackpots up for grabs. At the time of writing, this is one of the smaller jackpots on offer but it is still a decent five-figure sum and well worth winning. This is linked to all Dragon Jackpot wheels and is triggered randomly, potentially even on a losing spin. Unlike the jackpot games listed above, the more you bet, the more likely you are to enter the jackpot round. Should you make it that far, three yellow symbols is what you're after to land the big one.
Terminator Roulette
Made by Win Studios, this game follows a broadly similar pattern and has a bonus game where you can win between four and 279 times your stake (though it should be noted that anything less than 35/1 is actually worse than you would have won from just a straight-up bet).
As with the Dragon Jackpot slot, the jackpot is triggered randomly but favours those staking bigger amounts. There are two jackpots available, the first, the T1 Jackpot starts at £2,222. The second, far bigger T800 Jackpot, seeds at £11,111 and both go up from those base rates.
Roulette Royale
This version of roulette comes from Microgaming, one of Playtech's big rivals in the casino-game development world. It works a little differently from some of the jackpot roulette games above but has seen jackpots reach seven figures on occasion. It is a side bet on the same number coming up multiple times in a row, with different wins available for a number coming up two, three or four times in a row and the main jackpot being triggered by five.
As with all progressive jackpots, the chances of you winning are very slim. Getting the same number five times in a row is a one in 1.8m shot (37 to the power of four, because of course whatever number was last "only" needs to hit four more times to create the five-in-a-row jackpot trigger). Roulette Royale seeds at around the GBP equivalent of $60,000 but rapidly rises. Depending on who you believe there have been six and even seven-figure wins though.