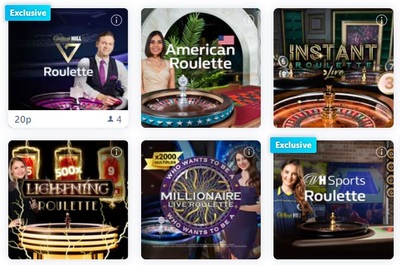 Casinos are some of the most storied places on earth. Walking around the casino floor either locally or on holiday is a very different experience to the glitz, glamour and entertainment of a Las Vegas or Monte Carlo casino as depicted in the movies, but there is certainly something about casinos that gets the heart racing.
Of all the slots and table games available at a casino there is nothing that quite feels as classically classy as roulette. The allure of the spinning wheel, the chance to win big and the variety of bet types help make roulette a classic and it is perhaps the game that is most associated with casinos in general.
The classics are classics for a reason but even they aren't always enough to keep gamers and punters entertained though. Land-based and online casinos alike are always working on new tweaks they can make and roulette is among the most tweaked games around. In this article we look at the most popular roulette variations, how they work and the all-important return to player percentages (otherwise known as RTP).
See Also: Jackpot Roulette Games
Roulette Games with Bonus Rounds
The top payout in a standard game of roulette is 35:1 for a straight up bet, but these games all have a way to win much more than that if you bet on the bonus space.
Age of the Gods Roulette
This game is themed on a very popular range of slots and looks a bit like American roulette, except the double zero is now a bonus space. All of the regular roulette bets and payouts apply, but if you have bet on the bonus space and the ball lands there, then you will enter the bonus round. This is a 3 reel slot with all of the Gods as symbols, and each God has a different multiplier value between 5x and 100x. You get 3 spins of the reel and every time you match 3 symbols the corresponding multiplier is applied to your stake.
The bonus grants at least 1 winning combination by default, but you could also land a win on every spin. The Age of the Gods slots come with a progressive jackpot and this is linked to the roulette game too, but it triggers randomly so you can ignore it unless it pops up. There is a live casino version of this game too, although it doesn't include the bonus round, only the jackpots.
Developer – Playtech
RTP – 94.74% to 95.73%
Big 500x Roulette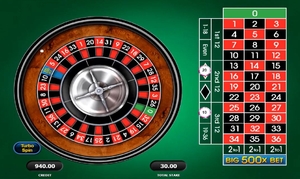 Another game variation that has essentially just added an extra space on the wheel as a bonus spot. So although it is technically a European roulette variant, it has the same number of spaces on the wheel as American roulette. If you bet on the bonus and the ball lands in the bonus slot, you enter a bonus game consisting of 3 rounds.
You are given a 500x multiplier to start with and 4 empty spaces. You must decide if and how to split that 500x (using denominations of 500x, 100x, 25x, and 10x) across the four spaces, and then one of the spaces will drop to the next level which has just 2 spaces. The same process is repeated and whatever you have left drops to the 3rd and final level, and whatever you have left is applied to your bet. If you lose the lot, you get a 5x multiplier, so the bonus round can pay out at anything between 5:1 and 500:1.
Developer – Inspired Gaming
RTP – 94.74% to 95.39%
Dragon Jackpot Roulette
A European roulette variant with a jackpot and a bonus round. The jackpot button must be toggled on if you want to try for it, and although it doesn't technically cost anything you do need at a least a £1 bet on the board to be eligible. It triggers at random and will grant one of 4 progressive jackpots ranging in size, with the highest seeding at £10,000.
The bonus is technically free too. You must choose up to 12 numbers as bonus numbers, and if the ball lands on one of them and one of your bets covers it, you trigger the bonus round. Only inside bets will count for this. The first stage of the bonus is a wheel with 3 options that will either see you progress to the multiplier wheel with no advantage, with the multipliers doubled, or with extra winning pointers added to the wheel. Once at the multiplier wheel, it will spin to select the multiplier/s that will be applied to your bet. You can also be given a respin up to 3 times to increase your payout.
Developer – Playtech
RTP – 95.73%
Key Bet Roulette
Yet another European roulette variant with all the usual bet types plus a bonus space added to the ball and wheel. This bonus slot is the 'Key Bet', and it pays out at anywhere between 20x and 100x your bet, with the highest multiplier of 100x being referred to as 'The Pot' in the game. Of course, you do need to place a wager on this space for the bonus to apply to you, though.
Before each spin an outer wheel will tick around, landing on one of the previously mentioned multiplier values. This is the value that applies to the Key Bet for that game, so it will be different each time meaning that the Key Bet's payout will differ from spin to spin. Of course, it will only make any difference if the ball lands on the Key Bet space on the wheel.
Developer – Barcrest
RTP – 94.74% to 95.34%
Double Bonus Spin Roulette
A complicated looking game with additional bet types and a bonus round. It's an American roulette variant with all the usual betting options, but there is also to ability to bet on red splits and black splits (all possible splits using one colour or the other) and red or black dragons (a pattern of straight up bets that snakes across the board covering red numbers or black numbers). These don't do anything to the game other than add interest really, but the bonus space does.
The bonus space is a bit like yet another zero, and it can be bet on in 3 ways; as a straight up, a split with 0 or 00, or a trio with both 0 and 00. There is also a bonus space on the wheel, which is 1.5x the size of normal pockets and grants access to the bonus round. This is where the wheel becomes two wheels in one, both spinning independently of each other. The ball lands in a pocket as normal but will have two numbers above it instead of one, and both of these are winners in the bonus round, on top of an initial payout for hitting the bonus in the first place.
Developer – IGT
RTP – 98.06%
Mega Fire Blaze Roulette
A live game with reduced payout odds in the base game, in which up to 10 numbers are selected after bets have been placed. The ball landing on one of these numbers will trigger the bonus round, and if you had that number covered by any bet type, you enter the round.
The bonus round gives players 3 'spins' during which multiplier amounts will land on the grid. Filling a line on the grid will also trigger the jackpot or multiplier above that line. At the end of the round these multipliers are added together to reach your payout amount, but the portion of your initial stake that is multiplied will be dictated by the type of bet that you made.
Developer – Playtech
RTP – 97.3%
Luck o'the Roulette
A very Irish themed European roulette variant with a very similar set up to Key Bet Roulette. The game plays as usual in most aspects but bets on the extra 'Pot of Gold' space on the board and wheel pay out at a pre-determined multiplier rate that is applied to your stake.
After bets have been placed, the multiplier wheel outside the regular wheel will spin to determine the multiplier for that game round. The ball then spins as normal and should it land on the Pot of Gold space then the chosen multiplier will be applied to any bets on that space. These can range from 15x your stake to 100x your stake, but the chances of the higher end multipliers coming in are obviously lower.
Developer – Win Studios
RTP – 95.39%
World Cup Roulette
The football theme is barely recognisable in the base game of this European roulette variant, but the bonus round is played out as a penalty shootout of sorts. You can expect to find all of the normal roulette bets with all of the normal payouts here, but there is an additional space on the wheel and board known as the 'World Cup Bet'.
A winning spin on this space gets you through to the bonus round where you start with a 500x multiplier that is essentially yours to lose. You have to split that between the two top corners and the two bottom corners of the goal, and wherever the ball goes is the amount you take to the next round. So you can risk it all on one area or split it equally for a smaller payout. There are 3 rounds of this and whatever is left at the end is the payout you receive. It could be a lot more than the regular 35:1 for a straight up bet, but equally you could lose the lot and end up with the 5:1 consolation prize.
Developer – Inspired Gaming
RTP – 94.74% to 95.39%
Roulette Games with Multipliers
A multiplier is just another way of phrasing payout odds, so odds of 35:1 could also be shown as 35x your stake. Some games have invented ways to boost this amount to 1000x in some cases, but there is usually a price to pay elsewhere in the game for that opportunity.
Golden Chip Roulette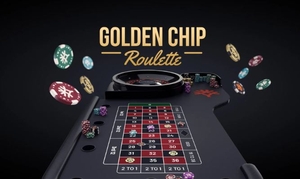 This game is based on European roulette and has taken a fairly simple approach to offering higher payouts in return for a lower RTP for straight up bets. All other bet types are unaffected though, and pay out and play as normal. There has only been one real change made to the game and that is to do with the payout odds.
Before each game a multiplier wheel will spin, revealing a multiplier value of between 10x and 500x, with lower numbers being more common on the wheel than higher numbers. Any straight up bet becomes a 'golden chip', and should the ball land on that number then the multiplier that has previously been spun will apply to it. This means that straight up bets can by a fair bit less or an awful lot more than their usual 35:1, and this is why the RTP is different to normal.
Developer – Yggdrasil
RTP – 96.80% to 97.30%
Lightning Roulette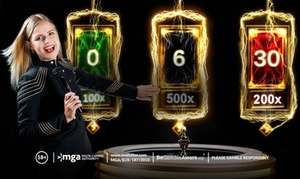 This live casino game is extremely popular with players, and offers the potential for up to 5 numbers on the boarding having their payouts boosted, as well as functioning as a regular game of European roulette underneath. This means players can place all standard bets as normal and expect the same payouts other than for straight ups, but those placing straight up bets stand the chance of higher payouts on occasion.
After betting has closed but before each game has started, 1-5 numbers will be randomly selected to receive multipliers of between 50x and 500x. These are the lightning numbers, and if the ball lands on one of them, anyone with a bet on the number will receive the corresponding multiplier instead of the regular payout. In this game that is reduced to 29:1 unless it is a lightning number.
Developer – Evolution Gaming
RTP – 97.10% to 97.30%
Multifire Roulette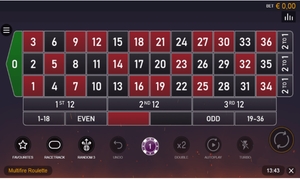 There are two reasons to play Multifire roulette; the increased speed of play and the boosted payouts for straight up bets. It's a variant of European roulette, but the interface also offers a couple of extra options. One is the 'turbo' button which plays the game without showing the graphic of the wheel spinning, and the other is the 'random 3' button, which will randomly but a bet on 3 numbers for you. It's a bit like asking for a lucky dip lottery ticket, you let the machine decide.
There is also a feature which randomly selects up to 5 numbers to receive a multiplier of between 50x and 500x before each spin. Much like Lightning Roulette, any winning bets on those numbers will be paid out at the enhanced odds, although non-boosted straight up wins have had their payout reduced to 29:1 to make up for this. It hasn't altered the RTP though.
Developer – Switch Studios (Microgaming)
RTP – 97.30%
Quantum Roulette
Another game that is very similar to Lightning Roulette. This is essentially Playtech's version of the same thing – albeit with a couple of additional boosts – so it is a live casino game based on European roulette, and it comes in 2 versions; one with a live host running the game, and one that is fully automated. The bones of the game are the same though whichever version you play.
After all bets are placed the game randomly selects up to 5 numbers to receive a multiplier between 50x and 500x, and if the ball lands on one of them then any straight up bets on that number receive the multiplied payout. On top of this, the Quantum Boost or Quantum Leap features may trigger, which will either add 50 to the multiplier already applied or double or triple the multiplier that is in place. These additional features only apply to straight up bets though, all other bets on the board are treated as standard. To allow for the greater potential payout on straight up bets, winning single number bets that have not been boosted are paid out at 29:1 instead of 35:1.
Developer – Playtech
RTP – 97.30%
Superboost Roulette
Anyone who has played Lighting Roulette or Quantum Roulette will get to grips with Superboost Roulette very quickly. It is essentially the same idea but run on an RNG rather than being a live game. It's European roulette with an additional feature, and regular winning straight up bets have a reduced payout of 29:1 to account for this, however, the boosted wins can be between 50x and 1000x, which is higher than in the live casino versions of the game.
The feature works by randomly selecting up to 5 numbers to get a super boost once all bets have been made. Once the numbers have been selected they will receive a random multiplier between 50x and 1000x as mentioned above, then the wheel will spin. If the ball lands on one of the boosted numbers and you have a bet on it (it must be a straight up bet) then instead of winning 29:1 you will win that multiplier amount. All other bet types operate as normal.
Developer – Core Gaming Ltd
RTP – 97.30%
Roulette Games with Extra Bets or Rules
Sometimes all it takes to change the game is a tiny tweak to the rules or even an additional bet type. Not earth shattering changes but enough to make things interesting and give the player something new to think about.
NewAR Roulette
An odd take on European roulette which doesn't really do anything to enhance the game other than add two new bet types, although they are really just both different versions of the same thing. What's more, these new bets are incredibly poor value.
All of the usual roulette bets are available as you would normally expect to find them, but you will also find bets best described as Even/Red/Zero and Black/Odd/Zero. These bets would cover all even red numbers plus the zero, or all the odd black numbers plus the zero, so 9 numbers each. The interesting thing is that this is the only game to our knowledge with an outside bet that covers the zero, although it only pays out at 2:1 for this bet, while all other number included pay out at 3:1.
Developer – Playtech
RTP – 94.60% to 97.30%
Roulette Cashed Back
There is actually both a European roulette and an American roulette version of this game, and the additional rule that makes it special is taken from French roulette, so it's as multicultural a variation as you are going to find.
The game runs in an identical fashion to the usual version of whichever game you choose, but the one major difference is that when the ball lands on zero, all outside bets have 50% of their stake returned so their losses are cut in half. However, any inside bets not on the zero will be lost as normal.
Some readers may know that this is exactly how the La Partage rule works in French roulette, and it has the same impact on the game here, making it much more favourable to players than normal.
Developer – Win Studios
RTP – 92.11% to 97.30%
Spread Bet Roulette
The interesting thing about this variation is that you can bet on the 'spread' part of the game without having to bet on the main game as well. The regular roulette wheel is run as normal, so you can just play standard European roulette here if you would like to, but there is also a digital wheel that runs in the opposite direction. Where the ball lands on the main wheel gives the winning number for roulette bets as normal, but the number on the digital wheel that lines up with it is added on top to create the spread bet number. Therefore, if the winning number was 28 and the digital wheel lined up with 7 under the 28, the spread bet number would be 35.
Players can bet on the spread in 7 different number groupings; 0-1, 2-11, 12-18, 19-33, 34-54, 55-67, and 68-72. Obviously some of these groupings contain more numbers and are more likely to come up, so the payouts range from evens to 400/1 on the spread bets. One extra rule means that if the main wheel result is 0, then all spread bets are paid out at 1:1 regardless of what the spread bet number ends up being. Comes as a live game and an RNG game.
Developer – Playtech
RTP- 97.30% (roulette) and 93.06% to 96.57% (spread bet)
Roulette Games Without a Wheel
How can a roulette game operate without a wheel? Online roulette games can do pretty much anything the developers want them to.
101 Roulette
So called because of the 101 numbers on the 'wheel', this roulette variation would be impossible in real life because there are way too many options. As well as the extra numbers, there is a pocket for each suit in a deck of cards, and a few extra bet types as well. These are the 'Lucky Numbers' and 'Quick Bet' options that can be toggled. The former automatically puts a chip on every inside bet that covers a number of your choice (so 9 chips bet) and the latter puts a bet on every number in the same vertical and horizontal line as your number of choice (so 19 chips bet).
The payouts have obviously changed to reflect the odds of certain bets, so the payouts range from 1:1 as normal for black/red etc, up to 100:1 for straight ups.
Developer – Playtech
RTP – 85.71% to 96.19%
Pinball Roulette
Although this game looks completely different and doesn't even have a wheel, it is actually exactly the same as standard European roulette, right down to the bet types, payouts, and odds. The difference with this game is mainly visual.
Instead of the ball spinning on a roulette wheel, it is launched from a pinball machine then pings it's way down through the prongs etc. to the numbers which are scrolling from left to right at the bottom. In this way the numbers are still 'spinning' and the ball will randomly fall into one of the pockets.
All winning bets qualify for an extra round where you can gamble your initial stake again as well as your winnings, by launching another ball onto a different pinball machine with multipliers that can be hit. You can win up to 10x your new stake here, but if you don't hit any of your multipliers you lose both your initial stake and any winnings.
Developer – Playtech
RTP – 97.30%
Roulette Diamond
This is probably one of the most extreme variations of roulette that exists. Roulette Diamond doesn't feature a wheel or a typical betting board, but some of the original roulette bets do remain. There are two betting areas, one where you can bet on numbers in blocks of 2, 4, 5, 8, 10 or 20; and one where you can bet on individual numbers, make splits, corner bets, red or black etc., as well as a few new options like betting on vertical, horizontal, and diagonal lines, plus the quarter board bet. This second betting area is also where the game plays out, and it has 40 numbers arranged in a diamond shape.
There is a futuristic theme to the game, with the 'balls' being coloured orbs and the ability to release up to four of them per 'spin'. Although nothing actually spins, obviously. Be aware that releasing more than one ball will incur another stake, so if you bet £1 and release 3 orbs it will cost £3. The payouts have been adjusted to reflect the larger board, but they seem well balanced and the game offers an awful lot of extra betting options. Certainly not one for traditionalists but genuinely fun.
Developer – 1 x 2 Gaming
RTP – 97.56%
Roulette Games with Extra Wheels and Balls
Rather than adding new features, some games just double down on what is already there and create a new version of the game in this way.
Multi Wheel Roulette
There isn't a great deal to explain about multi wheel roulette, because it is basically just bog standard European roulette except it is played on 8 different wheels at the same time. They are all on display and when you hit the spin button they will all set off at the same time.
There is only one betting board but any bet you place will be applied to all 8 wheels, and therefore it will cost you 8 times as much. This makes a £1 bet on red actually cost £8, although you can toggle wheels on and off so you don't have to play all 8 wheels if you don't want to.
The game will helpfully mark all winning numbers, so you can expect to see up to 8 markers on the betting board after each spin, and of course the fact that betting on multiple wheels will cost more per spin also means that any wins will be multiplied by the number of wheels you have active as well, although the same individual odds are paid for all bets as normal.
Developer – Microgaming
RTP – 97.30%
Double Ball Roulette
This is a live casino game variant of European roulette with two balls released instead of one. This changes the payout odds and also the terms of a win in some cases. Essentially, inside and outside bets are treated differently in this game.
Inside bets can still be won if just one of the two balls lands in the pocket you have bet on, however, because there are two balls you have double the chance of your bet winning, so the payouts have been cut in half in most cases to reflect this. Conversely, outside bets have had their payout odds boosted, but you need both balls to land in your favour in order for your outside bets to win. There are also a couple of additional bet types; Red/Black (the balls both landing on any number but zero), and the 35:1 bet that the balls will both land in the same pocket (it doesn't matter which). A straight up bet on a specific number where both balls land pays out at huge odds of 1300:1.
Developer – Evolution Gaming
RTP – 95.03%
Branded Roulette Games
These games might have other features such as bonus rounds, jackpots and multipliers, but what they all have in common is that they are based on a famous brand of some sort, whether it is a film or TV show.
Deal or No Deal Roulette
The theme doesn't need explaining, but the gameplay does, because although this game comes with a bonus feature like many other variations, it is implemented using an additional section of the wheel rather than adding an additional slot. The base game is European roulette and plays and pays exactly like normal, but an outer ring spins at the same time as the ball, and if one of the 2 bonus symbols on that ring settles in line with the pocket the ball has landed in, the bonus is triggered.
The first is just like the TV show, with 4 rounds of box openings and offers from the banker until you either deal or decide to open your own box to reveal the multiplier inside. The potential here is 150x your bet. The second is a box picking game too but the box reveals one of 3 wheel values, which dictates how high the multipliers will be in the next stage. The wheel of multipliers is then spun to reveal your prize, but if you don't like it you can try again up to 3 times. The potential here is 101x your bet.
Developer – Endemol Shine
RTP – 97.30% to 97.49%
Franki Dettori's Jackpot Roulette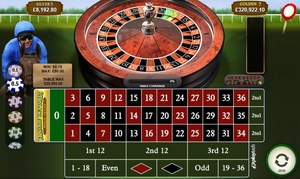 There are a lot of different games attached to this title, including scratch cards and slots, and the jackpot is linked between all of them. The base game is just European roulette as normal, and the jackpot triggers randomly so doesn't interfere with the game. If it triggers you will enter a pick game where you must choose trophy's to reveal your prize.
There is also a bonus round here which adds an extra space onto the wheel, and you must have a bet on the bonus in order to trigger it if the ball lands there. It's another pick game where you have to click places on a racetrack to reveal either a cash value, a multiplier, or the collect symbol. Cash prizes will be between 1x-5x of your stake, and multipliers are added to your total bonus win and will be between 1x and 7x. The maximum win here is 280x your qualifying stake.
Developer – Playtech
RTP – 97.02% to 98.30%
Monopoly Roulette Tycoon
Based on the famous and popular board game, this is European roulette with almost an entirely different game bolted on the side of it. Nothing about the roulette game has been altered, but players can also bet on the Monopoly bonus board. This isn't promised to trigger, but if the ball lands on any red number then it will do. What's more, bets on the Monopoly board stay active for up to 4 spins, but you are only charged for them once, so you have 4 chances for the bonus round to trigger.
The bonus round works like a game of Monopoly, with three rolls of the dice and Mr Monopoly hopping around the board and paying out if he lands on a street you have previously bet on. Payouts are a multiple of your stake ranging between 1.7x and 28x as a starting point, and depending on which street he lands on, but these multipliers are themselves multiplied depending on when the bonus is triggered. Remember the 4 chances you have to trigger the bonus from the roulette game? Well the longer it takes to trigger the bigger these multipliers will get, up to 5x the starting size if triggered on the 4th spin of the roulette wheel.
Developer – SG Interactive (WMS)
RTP – 97.30% (roulette) / 95.22% to 96.29% (Monopoly game)
Superman Roulette
Essentially the same as Dragon Jackpot roulette but with a different theme. The base game of European roulette is more or less the same, but there is an added bonus space and the ability to toggle entry into the jackpot on and off. The jackpot is randomly triggered, you just need to toggle it on to be in with a chance and have a bet of at least £1 on the board. There are four different jackpots ranging from a few hundred pounds up to over a million, and if you trigger the jackpot game you will definitely be taking one of them home.
To enter the bonus game you first have to select 12 numbers of your choice on the board. If the ball lands on one of these numbers the bonus round will trigger, but you do need to have placed a straight up, split, corner, street, or line bet on them in order to qualify. The appropriate portion of your stake will go with you into the bonus round, replacing the regular payout; so a £1 split bet would see 50p taken through to the bonus round. This is a pick game where you turn symbols around to reveal multiplier amounts. You can also reveal Superman logos which, if you find four, will reset the bonus round with higher multipliers. Whatever your total multiplier is at the end of the round is your payout and it can range from 5:1 to 725:1.
Developer – Playtech
RTP – 97.21% to 97.30%
Terminator Roulette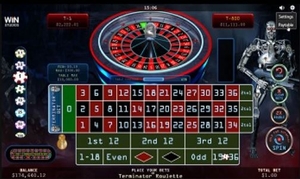 Another branded game with a bonus bet and a progressive jackpot but from a different developer. Once again, the base game is much the same as normal but the additional space on the board and wheel for the bonus bet essentially makes this European variant more similar to the American version.  Entry into the jackpot is automatic but it is triggered at random, and there are two different pots that you could win, one seeding at £2,222 and the other at £11,111. To win either you will need to play a pick me game involving uncovering gold or silver terminator heads to decide which pot you win.
The bonus bet is triggered when the ball land sin the corresponding slot, but you will only access it if you have bet on that space on the board. The bonus game shows 20 hexagons and you must turn them over one at a time to reveal either a cash prize worth between 1x and 5x your stake, or a terminator head which will multiply your overall bonus round total by between 1x and 7x. If you reveal the 'collect' icon, the bonus round is over. The least you can win from this round is 4:1 and the most is 279:1.
Developer – Win Studios
RTP – 94.74%
Roulette Games with Lower House Edge
Every now and again a game comes along that is a little more generous than normal, cutting the house edge down from 2.70% (for European roulette) to even lower numbers, and these are some of them.
Betfair Bonus Roulette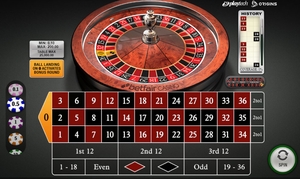 This European roulette variant is exclusive to Betfair, and is a very rare example of a game that gives away house edge for free. They do this by turning the zero pocket into a bonus round, but you don't need to have bet on the zero in order to qualify for the bonus, you just need to have made a bet somewhere on the board. So even a 10p bet on black would do.
The bonus round is a bit like a wheel of fortune, and will land on one of four different colours. The prize ranges from nothing (it's a free bonus round so you can't complain) to cash prizes and a multiplier of up to 5x. So it's essentially normal roulette with an added advantage.
Developer – Playtech
RTP – 98.70%
Paddy Power Money Back Roulette
A game of roulette which pushes the odds further in the player's favour is very rare, but that is exactly what this one has done. It's exclusive to PaddyPower as you can probably tell from its name, and is actually a version of French roulette in disguise, because it comes with a single additional rule when the ball lands on zero.
All other bets and payouts are as you would normally find them in a game of French/European roulette, but if the ball should land on the zero and you do not have a bet on it, you enter a small coin toss game where you can win your stake back by correctly guessing the outcome of the toss. Guess right and you lose nothing, guess wrong and you lose the lot, but since you were going to lose it anyway you can only come out of this feature better off. This is a bit like the La Partage on En Prison rule in French roulette but in different clothing, and it effects the RTP in the same way.
Developer – Cayetano Gaming (Red Tiger)
RTP – 98.65%
Roulette X2
A European roulette variant that actually leaves the original game completely untouched. Instead, this version adds something extra into the mix that occurs after every spin in which the player has made a winning bet. If there are no wins on the board then you would never know this was a variant of roulette at all, it would just seem like the usual format.
After any win, the game will automatically roll 4 dice. If all four of those dice reveal the same number then any wins on the board are doubled. This happens for every winning chip you have placed too, so if you have a bet on 23, a bet on the second 12, and a bet on red, all three would be winners and their payouts would therefore be doubled.
Developer – Golden Rock Studios
RTP – 97.52% to 97.74%
Roulette Games with a Smaller Wheel
A smaller wheel means fewer numbers, and fewer numbers mean less chance of making a bet that loses, but the payouts will always reflect this so actually, games with smaller wheels always balance out in terms of risk/reward. They are a good place to start for new players though.
Astro Roulette
With only 12 'numbers' and an infinity symbol instead of a zero, Astro roulette is almost like Mini roulette with a makeover. The numbers have been replaced with the signs of the zodiac, and the outside bets have been changed to things like the elements and the seasons.
On the wheel each symbol has 3 pockets, and although you have more chance of winning with fewer 'numbers' the payouts have been adjusted and are much lower. There are no special features with Astro roulette, it is simply a scaled down version of the game with a particular theme.
Developer – 1 x 2 Gaming
RTP – 97.3%
Mini Roulette
A game of mini roulette is not too dissimilar to a game of normal roulette, except that there are only 13 numbers on the wheel. That makes the game almost a third of the size of regular roulette, and while you can still make all of the same bet types the payout odds for inside bets are much smaller. For example a straight up bet pays out at 11:1 rather than 35:1, but a red or black bet still pays out at 1:1.
The other thing to note is that if the ball lands on zero – which is a lot more likely since there are far fewer numbers on the wheel – then even if you don't have a bet on it you 'win' half of your table stake back. Despite this the RTP is still lower than in regular European roulette, so despite the smaller wheel meaning increased regularity of wins there is a price to pay.
Developer – Playtech
RTP – 96.15%
Roulette Games that Don't Fit Into Any Other Category!
Some roulette variations are their own beast entirely, or are simply not different enough to fall into any other specific category, but that doesn't mean they should be ignored so here they are.
Slingshot Roulette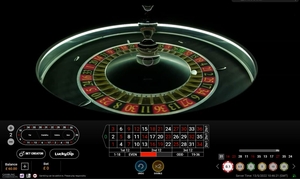 A few different developers have a version of this game. It is a live casino game but is operated automatically, so it's a real machine and the ball is launched using jets of air built into the wheel which spins electronically on a timer. The action is then live streamed to your computer.
There isn't much to say about the game itself because it is exactly the same as a regular game of European roulette with no change to odds or payouts or bet types or anything like that. The main point of playing this version is that it has been designed to speed things up, so there is only 15 seconds betting time, and since there is no dealer to pay lower stake sizes are generally accepted too.
Developer – Playtech (and others)
RTP – 97.30%
Sports Roulette
This is another live casino game, but it isn't so much a variation on the game of roulette itself but a theme. It's European roulette that is being played with all of the standard rules and payouts, but the dealer will be knowledgeable in the world of sport and will chat with players about the sporting topics of the day and offer interesting bits of trivia.
On top of this, a giant screen behind the roulette wheel will display odds on various timely sporting bets, statistics, and sometimes show the match graphic for big games and the like too. It's essentially roulette for people who also like to bet, and want a more relaxed and chatty atmosphere to play in. There are a few versions of the same thing depending on the live casino you are playing at, and some may have additional features like the Boost Bet, where five random numbers are chosen along with a random multiplier, and if any of those numbers come up and you have bet on the Boost Bet, you get the multiplier.
Developer – Playtech and Evolution Gaming
RTP – 97.30%
List of Unique Roulette Variations
We will talk about some of the different types of roulette variants there are and the ways in which developers 'fiddle' with the games to make them more interesting below, but it's the games themselves you are probably most interested in.
So here is a list of all of the unique and interesting online roulette variations known to us at the time of writing, with a little bit about how they work and how they are different:
Different Sized Wheels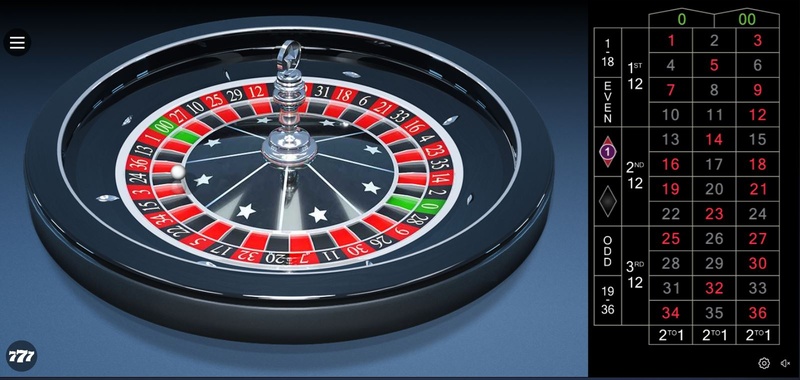 As with so much in betting and gambling, roulette originated in France. Roulette literally means 'little wheel' in ancient French (at least according to many online sources, though some debate this) and it's the wheel that captures the attention of all roulette players. The wheel is not, however, the same size in every game of roulette. Changing the size of the wheel is one of the most common roulette variations you'll find whether playing online or in person.
Of course, by size, we mean not the physical size but rather the number of slots, and thus different numbers, it contains. The traditional European roulette wheel comprises 36 numbers plus a zero. It is that little green zero which, fundamentally, gives the house the edge and ensures that casinos benefit financially from roulette over time. If you take a holiday to Las Vegas or Atlantic City, don't be surprised when you see two green numbers on a roulette wheel though.
American Roulette, otherwise known as double-zero roulette, features two green numbers – a zero and a double zero. Double-zero roulette almost doubles the casino's edge from 2.7% to 5.25%. It does introduce a few new betting options though including 'The Basket' where you split a bet on 0, 00, 1, 2 and 3. This new bet pays out at 6/1 but the true odds would be 6.6/1, handing an extra edge to the house. In fact, this bet is unique among the options at a standard roulette wheel in that it is the only wager where the house edge varies from the norm, rising to a massive 7.89%. One to avoid!
Double-zero roulette is just the tip of the iceberg though. The world of roulette is full of all sorts of different wheels. Take Astro Roulette for example. This game, developed by 1 x 2 Gaming and used by several well-known online casinos and bookmakers, gets rid of the numbers entirely and replaces them with signs of the zodiac.
Apart from the look of the game, the main difference with Astro Roulette is that there are only 12 main symbols, with a 13th, the infinity symbol, taking the place of zero. Outside bets sections include the four seasons (spring, summer, autumn and winter), positive and negative (in place of odd and even), three symbols representing the lines and the elements (fire, earth, air and water). The smaller number of options means your bets are likely to comein more often compared to European or American roulette but the payouts are smaller and the theoretical RTP remains at 97.3%.
Mini Roulette is another style of roulette game with a smaller wheel. With just 12 numbers plus a single zero, Mini Roulette is a simpler form of the game and might be a good way for new players to pick up the feel of roulette without the bombardment of the senses that a full game can sometimes provide. Fewer numbers means a greater chance of winning a straight bet but the payout for these is smaller at 11/1.
To account of the greater impact of zero on a smaller wheel, Mini Roulette has a rule where zero always pays half of all bets that were on the table. While it's nice to not to lose everything on zero, the way the rule is structured is such that the house edge is actually slightly higher, with Mini Roulette having an RTP of 96.15%.
Roulette With No Wheel?!
Taking roulette online opens up a whole world of options including getting rid of the wheel altogether. 101 Roulette is a variation developed by gaming giants Playtech and other providers of online roulette. As the name implies, the numbers jump from 36 (plus the zero or zeroes) to 101. With that huge number of options, the "wheel" is more of an oval, a bit like a racetrack.
There is another technicality here though. While the numbers run from 1 – 100 (with the traditional red and black for odd and even numbers respectively) there are five green sections with a club, heart, diamond and spade in addition to the traditional zero. Betting on them all via 'Zero Street' is just one of the additional bets available and a single number pays out to a huge 100/1. That is obviously tempting, though hard to land, but it should be noted that the entire game has a RTP of between 85.71% and 96.19%.
Pinball roulette is another example of this. There are no extra numbers but the way in which those numbers are selected has been completely re-imagined with the ball pinging around inside a pinball machine while the numbers scroll across the bottom. Technically it is the same game because the bets and payouts haven't changed, but the fact that the game has been built for online use means the developers have been able to get really creative with the design, and throw something completely different into the mix.
Multiple Balls & Wheels
Sometimes, changing the size or design of the wheel isn't enough. To go further, some online casinos offer games with more than one wheel. Microgaming, one of the biggest developers of online casino games around, have a particularly popular game called Multi Wheel Roulette which can be played with various bookmakers and online gaming sites.
With up to eight wheels, it's fair to say that Multi Wheel Roulette can be a little intimidating on first viewing. Players have the option to choose which and how many of the wheels they wish to bet on for each spin. There is just one betting table though so all bets are applied to each of the chosen wheels.
Each of the eight wheels in Multi Wheel Roulette are set out in a traditional European Roulette style. That means there is just one zero which positively impacts the RTP compared to many other online roulette games. The official RTP is 97.3% but be aware that stakes are calculated on a per wheel basis so losses can quickly add up just as multiple wins can return handsomely. Moreover, the limits are high with a maximum total bet of £5,000. This is very similar to playing multi-hand blackjack or video poker in that the gameplay remains the same – you are just playing many games at the same time.
Time For Two Balls
Double Ball Roulette is a different option for punters looking for extra speed and excitement. Rather than changing or adding to the wheel, it's the betting table that operates differently with Double Ball Roulette. Outside bets pay out double compared to usual roulette but both balls must be successful for bets to win.
The payout for inside bets are halved unless both ball are winners. There are both live and automated versions of Double Ball Roulette with the live version employing a compressed air mechanism to fire the balls within one second of each other. It's also worth noting that it is possible for both balls to land in the same section and the payout is 1,300/1 although it is vanishingly rare, as you would expect. In some ways this form of roulette can be viewed as akin to placing a double in sports betting, with higher risk and higher rewards.
Bonus Rounds
Go into any Las Vegas casino and the first thing that is likely to grab your attention is the sheer number of slot machines. Millions of people play these slots every year in an attempt to win one of the big bonuses so it is no real surprise that online casinos worked out a way to introduce the elements of a bonus in their roulette games.
There are any number of different roulette games which feature a bonus round. Before we pick out some of the most popular, we'll look at bonus round roulette in general. These games largely operate as you would expect and employ standard roulette wheels and betting tables. The bonus element only comes into play if you actually bet on the bonus section. Sometimes the bonus round opens up by landing a winning bet on zero, sometimes it is a specially themed section or number slot instead.
Let's use the popular Age of the Gods Roulette game as an example. Apart from the Athenian branding, it looks like a typical roulette game, the crucial difference being that the double zero section has been replaced with the Age of the Gods Bonus. Players must bet on this section and have that bet win to enter the bonus game.
This is a multi-level slot game with four levels of bonus and is essentially a form of progressive roulette. The Power Bonus starts at €50, Extra Power starts at €500, Super Power starts at €5,000 and Ultimate Power starts at €100,000. The bonus pools are topped up by a 0.99% contribution from all Age of the Gods players across all live casinos that offer the game. Everybody who gets through to the bonus round is will win one of the pots, with the smallest obviously being most common. Taking the bonus contribution into account, the RTP for Age of the Gods is 95.73%. That's lower than "normal" roulette but most players feel this is more than compensated for by the chance to land amounts that would normally be impossible with roulette.
Deal or No Deal Roulette takes a different spin (pardon the pun) on a bonus. The wheel and the betting table are as you would find on a traditional European Roulette table with one key difference to each. The betting table has an extra space for players who want to bet on the bonus, while there is an extra wheel running around the outside of the main wheel.
This extra wheel has both a red box and a black telephone symbol on it, things that should be familiar to anyone who has watched the massively popular gameshow. If either of these extra symbols stops at the same point as the ball, players who bet on the bonus get to take part in a bonus game based on the Deal or No Deal TV programme.
Not all bonus roulette games take you to a different jackpot game. In Double Bonus Spin Roulette the bonus is actually two extra wheels placed on the inside of the main wheel. Anybody who lands a winning bet on the bonus section instantly wins 11 times their original stake as well as the winnings of the two bonus spins.
Even players who do not bet on the bonus space get to take part though as the two inner wheels are treated as extra free spins, giving players the chance to win their stake back. This is a really nice feature for players but it's important to note the wide range of the house edge for this game. While most bets have a standard edge, the house has a whopping 14.28% edge on bonus bets.
The opportunity to win big from a bonus or progressive jackpot is always a big draw for players so bonus roulette is proving increasingly popular. Couple that with the chance for the online casinos to make a little extra money via the increased house edge and you'll see why there are so many strong brands of bonus roulette. From Superman Roulette to Frankie Dettori's Jackpot Roulette and the World Cup Roulette, a wide range of brands and themes are represented, and a variety of approaches taken to the bonus.
Multipliers
Bonus roulette is an attractive proposition for many but others find it all a bit confusing. Multiplier roulette games take a different approach. Generally, these games feature standard roulette wheels and betting tables with the addition of another spin or play of another game to set the bonus. There are a few different ways of doing this, with some games randomly boosting certain numbers and others offering the bonus to players who bet on certain sections.
Many of these multiplier roulette games take place in the live casino section of a bookmaker's site. This means there's a live croupier managing the game and oftentimes spinning an actual big wheel (think the wheel of fortune) to set the multiplier. The make-up of this multiplier wheel varies from game to game but it can produce some stunning wins for players.
There isn't always a big wheel to spin. Golden Chip Roulette employs a smaller wheel inside the standard one which randomly generates a multiplier up to 500x. This multiplier, which begins at 10 times the stake, applies to Golden Chips which are placed by players on individual numbers. Monopoly Roulette Tycoon offers the player four chances to play for the bonus. Players must bet on one of the four property fields and hope that the spin of the ball falls on them in order to trigger a multiplier of between 1 and 5 times the base stake.
Quantum Roulette is one of the most popular versions of this game type and does things differently again. Rather than spinning a wheel or requiring bets on certain sections to determine what, if any, multiplier will be applied, up to five numbers are chosen at random to have their winnings boosted after all bets have been placed. It's a similar story with Lightning Roulette where a lightning bolt will strike certain random numbers to be boosted, and Multifire Roulette in which three to five numbers are randomly boosted.
For many players, the chance to win a potentially huge bonus is a big plus and only adds to the excitement of a game of roulette. Remember though, these bonuses are never free and there is almost always a cost in terms of the long term RTP figure. The best advice is to check out the RTP and see what percentage of your stake is taken by the game to form the bonus pool.
Unique Roulette Variants Conclusion
Roulette is one of a large number of casino games to have grown in popularity since it was taken from the casino floor into the world of online gaming. The bookmakers and online casino developers have been able to let their collective imagination run wild and come up with a whole host of variations to the traditional spin of a roulette wheel as discussed above.
As with any casino game, it is important to always retain a clear mind and remember that they are offered by the casino as a form of entertainment and that the casinos operate as businesses. The house will always come out on top in the long term but if you're happy to take your chances, the choice of different sized wheels, bonus rounds, multipliers and more means it will never be hard to find a thrilling game.
However, as with many casino games, often the most basic form of roulette has the lowest house edge and thus highest RTP. These new iterations of the casino classic offer a lot of fun and the chance to land payouts at odds unheard of in regular roulette, however that invariably means a cut in the RTP. As long as you understand that, these versions of roulette are well worth considering.