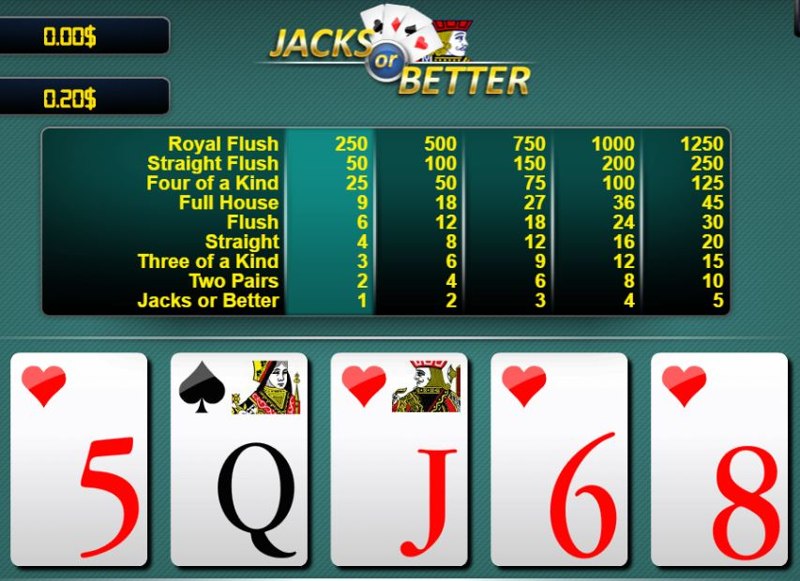 Video Poker is one of the highest paying games found in both land based and online casinos. There are many different variants, each with their own unique pay tables, rules and payouts. You will often have the choice of playing multiple hands at once – even up to 100 hands in some cases.
The aim of the game is to simply to finish with one of the poker hands which are listed on that particular games pay table. If you do, then the hand is paid out at the listed rate. Payouts tend to start off modestly (1 to 1) but can reach some fairly significant numbers – 800 to 1 for a royal flush. Some even come with progressive jackpots that can reach up to the hundreds of thousands of pounds.
Some variants also have wild cards in play, these are usually the Joker cards but they can also be the two valued cards, more commonly known as the deuces. Wild cards will stand in for any other card in play in the deck, resulting in players being able to make hands that do not exist in standard poker such as Five of a Kind.
Video Poker Articles & Guides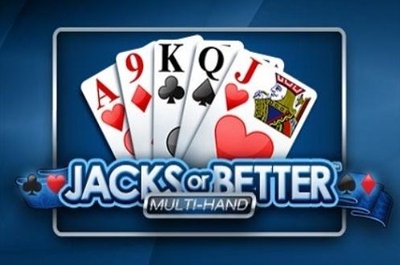 Try to explain to someone that you can play upwards of 100 hands of video poker at the same time, and they will understandably have questions about how this works. It's relatively simple in actual fact, but is it right for you?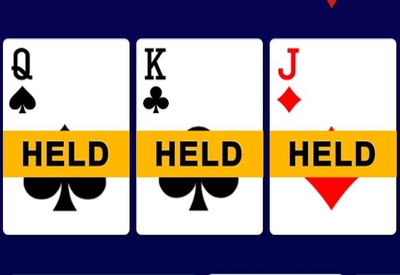 Getting the best returns from video poker is all about knowing the game you are playing inside out and playing a perfect strategy. This takes a little bit of work initially and then a good deal of discipline going forward.
Video Poker is a game with one of the highest RTPs across the board, assuming you play a perfect strategy of course. However, within the game genre there are still some variations of video poker that rank higher than others, and even a few that tip the balance in the layer's favour.
How to Play
Once you have a found a Video Poker game you would like to play first you need to select the coin value at which you wish to play. You will also need to choose how many coins per hand you wish to play – many Video Poker games have different payouts for a Royal Flush depending on how many coins you bet, so it is advisable to always play the maximum number of coins (even if this means dropping the coin value).
When you are playing a multi-hand game, the number of coins bet is per hand. So if you are playing a 10 handed video poker game at 5 coins, the actual cost is 50 coins.
Once the game has started you will be dealt five cards face up. You then have a choice as to which (if any) you wish to hold, then all un-held cards are removed and replaced with new cards. At this point, your hand is paid out at the relevant rate.
For multi-hand games you receive the exact same five cards for each hand that you're playing, and the cards you choose to hold stand true for all hands. However, when you draw for new cards each hand receives cards from it's own deck, meaning you end up with different hands.
Hints and Tips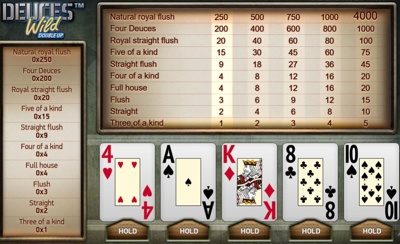 As we mentioned earlier, the payouts for the top hand (normally a natural royal flush) vary depending on your coin size, so it is advisable to play the full five coins. If you are playing a progressive jackpot machine, you usually need to be playing the full coins in order to be eligible to win the jackpot.
The payout percentage also vary between games, so try to find the one with the lowest house edge or the highest RTP, which is the opposite of the house edge. Some of the best games to play are Deuces Wild and Jacks or Better, but check the pay table to make sure that they are full paying versions of the game. When playing online the house edge will often be written in the game rules.
Video Poker is also one of the few games where, in certain circumstances, the house edge is positive – meaning the game actually favours the player. This usually happens with progressive jackpot games when the payout is greater than the odds of achieving the top hand.
Video Poker Games
There are dozens of different video poker games kicking around online, each with their own pay tables and unique twist on the game. The following are some of the most popular versions:
Jacks or Better – One of the most common versions, this game pays out if you have a pair of Jacks or better.
Deuces Wild – In this version 2's are wild, meaning they can substitute for any other card. This adds a number of additional hand combinations such as Five of a Kind and a Wild Royal Flush. The top paying hand is still the Natural Royal Flush (i.e one made without the use of wild cards), followed by Four Deuces. Because hands are a lot easier to make, the payouts for each type of hand are lower than in a non-wild game. It also only pays out on hands of Three of a Kind or better.
Joker Poker – Similar to Deuces Wild, except the wilds are jokers instead of 2's. Because there are less jokers than 2's, many of the the payouts are higher here than in Deuces Wild, and it pays out on a hand of a pair of kings or better.
Bonus Poker – In this version you receive a small payout each time a card you discard is re-drawn. So, if you were dealt and discarded the 5 of hearts, and then received it back in your hand again after the draw, you would be paid out. This is in addition to the payouts you receive for making various hands. The pay table is similar to that of Jacks or Better, except with a few modifications to allow for the bonus payment. Most notably, the payout for four of a kind varies depending on what kind it is – aces being paid out as the highest, followed by twos, threes and fours, and then fives to kings.
Progressive Jackpot Poker – In this game there is a progressive jackpot that keeps getting bigger until it is won. Each time it is played by any player, a portion of the bet goes into the progressive jackpot pool. Great if you're looking for a big win.