The success of any online casino platform can often be determined by just how many online casinos are using said platform to power their sites; the number of players regularly playing on such a platform is another good indicator.
Microgaming have one of the most well worn gaming platforms in the world, with millions of players regularly logging on to casinos using both their downloadable and instant play range of games, plus a growing number of players who now regularly log on to their mobile gaming platform.
If you are looking for an exhaustive range of online and mobile gaming suites then we would urge you to seriously consider checking out what Microgaming have to offer, for when it comes to certified fair games, multi stake games, and variety of games; you will find that they offer arguably the most rounded gaming experience to their players.
Having supplied online casino games since 1994 their gaming platform has been evolving for over a decade, and so a large range of unique features are on offer; keep on reading to find out more, because we know you will be impressed by what you are about to discover.
Online Casino Software
A quality product always sells itself, and you are going to be hard pressed to find a better quality gaming platform than Microgaming. You can access their biggest range of games via their downloadable gaming platform, or equally you can play via their instant play platform.
The downloadable platform comes with several additional options, one of which is the tabbed browser which enables you to play multiple games all at the same time, plus, thanks to the auto play feature you can set as many games as you have open to play themselves; ideal for players seeking a very a laid back gaming session whilst maybe watching the television in the background.
With regards to the actual casino games you can play, there are literally hundreds of them. With new games being released every month of the year there are way too many to list individually, however, below is an overview of the different game categories.
Card Games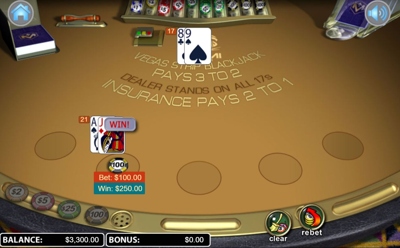 You are going to find lots of variants of the same types of games when you play at a Microgaming powered site, they have dozens of different blackjack games for example, and lots of casino poker games on offer too. Plus, many all time classic card games such as Baccarat and 3 Card Poker are on offer.
Table Games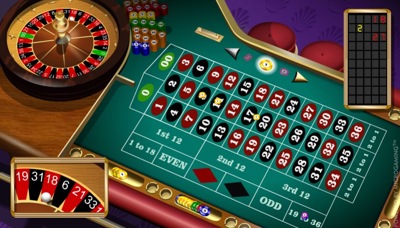 Playing games such as Roulette is always enjoyable when accessing them via a Microgaming powered site, for they have many different variants on offer including European, French, American and a Progressive game, plus a new range of graphically enhanced Premier and multi player Roulette games are also now available.
Slot Games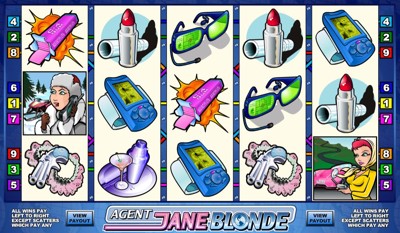 If you ever decided to try and play every single slot game available at a casino using the Microgaming platform, then you would need a lot of coffee, for they have hundreds of slot games on offer including: 3 reel slots, bonus video slots, multi player slots, progressive slots, and a large range of UK fruit machine type slot games.
What keeps players returning time and time again is that the slot games all boast high payout percentages, which keeps those players online and playing for longer, because they have a very fair and realistic chance of winning.
Video Poker Games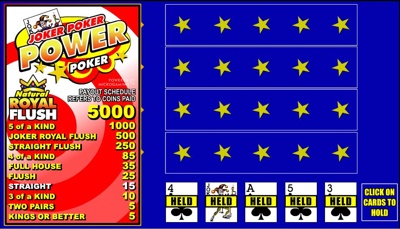 If it is a range of high paying video poker games you are looking to play then you will not be left disappointed with Microgaming, for you will have access to a huge and diverse range of different variants, all with high yielding pay tables attached to them.
They have single hand video poker games, a range of Power Poker video poker games (which are their own unique range of multi hand games), plus a new range of Level Up video poker games offering a totally unique playing format, as well as two Progressive video poker games.
Variety Games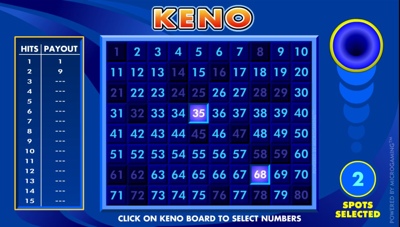 To ensure the Microgaming suite appeals to everyone, they have also developed a fun to play range of variety games. These games include standard and animated Scratchcard games, Bingo related games, and Keno games, which are all offered as free to play or real money versions.
Popular Games
One of the main attractions of playing at a Microgaming powered casino is that you are going to have an endless choice of games to explore, and with that choice comes plenty of variety when it comes to games offering the lowest house edge and the highest payout percentages. Below are some of the better paying games you will find at Microgaming powered sites.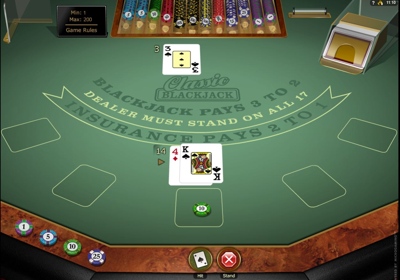 Classic Blackjack
By far the best Blackjack game from Microgaming is Classic Blackjack. While it may not offer a bonus side bet or a range of payouts for hitting certain hand combinations, what it offers instead is the lowest house edge of any other Microgaming title. The house edge is a tiny 0.13% meaning you will get more than a fair chance of a winning session when playing it.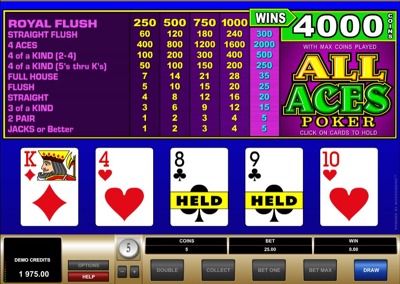 All Aces Video Poker
The choice of video poker games is huge; they have single hand variants, multi hand games and even a couple of progressive ones. However if you are looking for the best paying video poker game then make your way straight to the All Aces machines. These have the biggest return to player payout percentages of any slot game and it is a massive 99.92%; you won't find a better paying video poker game online.
Mega Moolah
If you are looking to land a progressive jackpot win, then it is often the case that you would need to place maximum stake wagers to be in with a chance. However, the Mega Moolah series of slots can pay out all of their four progressive jackpots to any player no matter what stake they are playing for. So if you want a cost effective shot at a giant jackpot, the Mega Moolah slots are your best bet.
Cash n Curry Fruit Machine
If you fancy having a go at one of Microgaming's online Fruit Machines (also known as Pub Slots or AWP slots), then make sure the Cash n Curry slot is at the top of your list. This one has not only a large game jackpot but also has bonus games that trigger regularly – and we all know there's nothing worse than spinning for hours without ever getting to play the bonus game.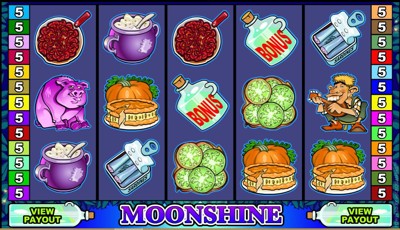 Moonshine Slot Game
Moonshine is an video slot with a regularly triggering bonus round. The bonus starts with a special picking game where you select squares to reveal free spins and multipliers. You continue to keep picking and accumulating the spins and multipliers until you hit a 'Start Free Spins' square.
Highest RTP Slots
There are three slot machines from Microgaming which we think you should send straight to the top of your list of games to play: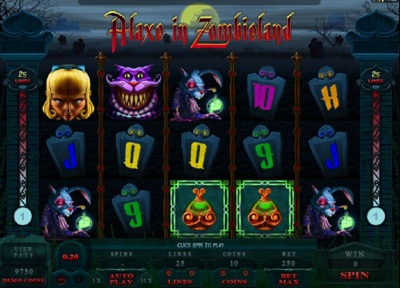 Alaxe in Zombieland
With Zombie themed TV shows such as In the Flesh and the Walking Dead being shown on television at an ever increasing rate, it was only a matter of time before Zombie themed slots came along, and Alaxe in Zombieland is the result. It is a multi-bonus game and the payout percentage it offers is 98.86%.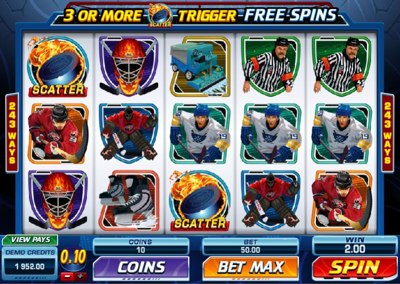 Breakaway
One of a huge number of sporting themed slot games found on Microgaming powered sites, this one is themed around the sport of Ice Hockey. Plenty of action is likely on each spin you make, and the RTP is high at 97%.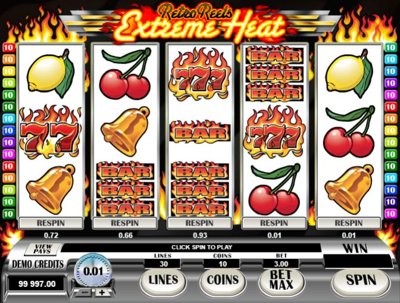 Retro Reels Extreme Heat
Part of a series of Retro Reels slot games, the Extreme Heat variant will offer you plenty of winning chances, and thanks to it having a payout percentage of an enticing 97.50% you should see lots of winning combinations regularly forming if you give this slot a whirl.
Low RTP Slots
Even though these slot games have low payout percentages, it should be noted that when you compare them to most land based slots the RTP's offered here are much higher.
Below are some slots which are not famed for their generosity, so perhaps it would be a wise decision for you to avoid playing these particular slots if it is value for money you are seeking.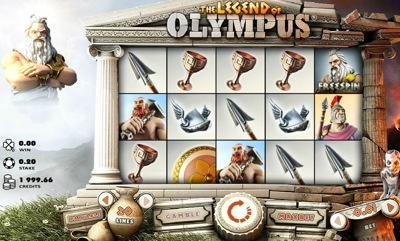 The Legend Of Olympus
The Legend of Olympus slot is one of the more recent titles to be released, and has a mythical theme. While it isn't the lowest paying slot Microgaming have ever released, its payout percentage is low at 95.47%.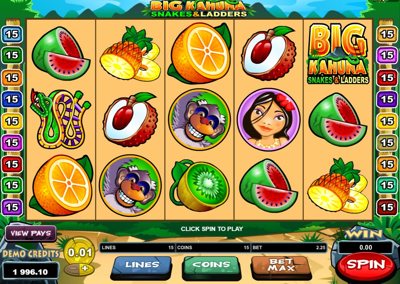 Big Kahuna Snakes & Ladders
This slot has an unusual and unique bonus board feature round which can be triggered, however, that is the only thing which makes this slot attractive as its payout percentage is a measly 95.53%.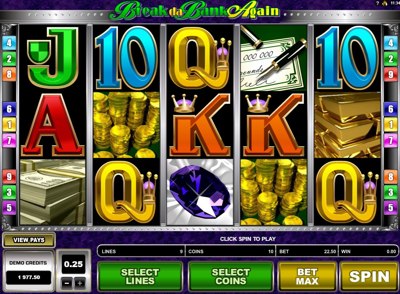 Break Da Bank Again
The Break Da Bank Again slot is not only a high variance type of multi line bonus video slot, but it is also a fairly low paying one in terms of its payout percentage which has been published at as low as 95.43%.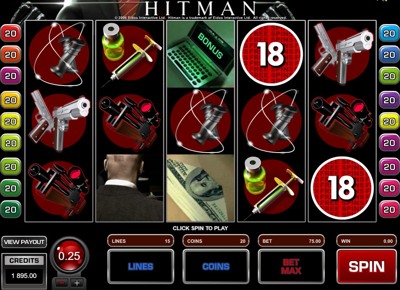 Hitman
The Hitman slot is not only available to play as a standalone slot, it is also one of Microgaming's tournament slot games, however it is not one of their better paying games due to it having a published RTP of just 95.48%.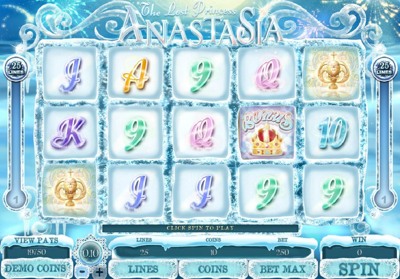 The Lost Princess Anastasia
One Microgaming slot which will attract players due to it being recently released is the Lost Princess Anastasia slot. The RTP is 95.18% though, making it one of the lowest payout percentages we have seen, so it's probably one worth avoiding.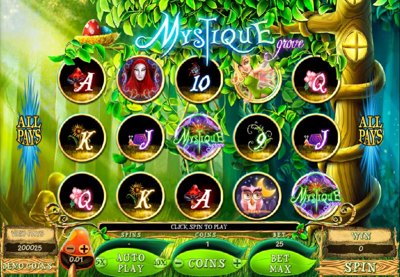 Mystique Grove
Another fairly recent addition to the ever growing number of slot machines found at Microgaming powered casino sites is the Mystique Grove slot, and a mid ranged payout percentage of 95.33% is offered on this slot.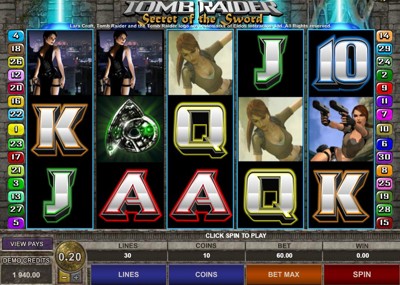 Tomb Raider II
Not as popular as the original, the Tomb Raider II slot game does offer a few more bonus features than its predecessor; however with its low RTP of 95.22% you probably won't be queuing up to play it.
Progressive Slot RTPs
One aspect you need to be aware of when playing any progressive slot game is that each paid for spin of the reels you make is helping to feed the progressive jackpot, and the payout percentage of any such slot machine will reflect this. Below are Microgaming's most popular progressive games along with their published payout percentages.
King Cashalot
With regards to the long term return to player payout percentage, one of the highest ones is in play on the King Cashalot slot which has a RTP of a modest 90.47%.
Lots a Loot
The Lots a Loot slot game is a progressive slot which has modest stake levels, and as such it does attract a lot of players. However, the savviest players will avoid playing it due to the 90.07% payout percentage it has been set to play at.
Major Millions
Whilst it is very true to say that you could bag yourself a huge jackpot when playing the Major Million slot, the payout percentage the game returns is very low at a dismal 89.37%.
Mega Moolah
If you like playing progressive slots which offer multiple randomly awarded jackpots, then the original Mega Moolah slot is the game for you. However, looking at its tiny payout percentage of 88.12% it will hardly have you rushing to play it.
Mega Moolah Isis
This slot is another in the Mega Moolah series, and with a very low 88.00% return to player payout percentage it is not really a progressive slot game to get excited about or play for any length of time.
Mobile Casino Platform
One of the major challenges for any casino game designer who offers mobile compatible games, is that they have to ensure that no matter what type of device a player may be accessing their games from, they can all play those games seamlessly.
With there being so many different phones, tablets, and other devices on the market, it takes a lot of time and money to design a mobile gaming platform robust enough to serve everyone effectively.
Fortunately, Microgaming are more than up to the task, and as such their mobile gaming platform is a sight to behold. It is worth checking out should you wish to bring your casino playing into this new and exciting environment.
Microgaming have made a commitment to continue building their suite of mobile games and as such you will find an ever growing number of their online back catalogue being brought onto their mobile gaming platform.
Currently you will be able to access card and table games including 3 Card Poker, Blackjack, Baccarat and Roulette plus plenty of Video Poker games, and more slots that you could ever want to play, along with some of their more popular progressive slot games. Plus, much like when you access the online casinos, you will be able to access these games in a free to play or a real money mode via mobile.
Their mobile games come with enhanced, high definition graphics, the same house edges and high payout percentages as their online casino games and multiple stake options are always on offer.