If you are looking around for an online casino to play at, then one powered by Playtech software could well be the order of the day. This well established developer has one of the most impressive suites of games on offer, many of which have successfully made the transition over to the land based and mobile gaming environments in the last few years. It takes a very special software developer to succeed in the land based gambling market, but thanks to Playtech's forward thinking, you can now access their highly playable range of games from your mobile phone, online, and in many land based venues too via their high tech gaming terminals.
One of the most common complaints from online casino players is that some gaming platforms seem to release games that are basically just cloned versions of previous titles, especially with regards to slot machines. However, you can be sure that any new game from Playtech will be completely unique, and will offer players something they have never seen or played before by way of features and playing formats.
When you play at a casino powered by Playtech you are guaranteed to be able to find exactly the type of game you are looking for, and as such we invite you to carry on reading to find out what the various gaming platforms have to offer you.
Online Casino Software
There are three types of gaming platforms on offer: flash powered instant games, a very large range of games can also be accessed via a downloadable gaming platform, plus, a range of live casino games can also be accessed.
With both the downloadable and instant play casinos offering games which utilize certified fair random number generators, you are always assured of fair and random games; however, thanks to the live casino platform you are also able to play against real dealers and real croupiers via a high quality video stream if that is more your thing.
We shall now highlight several types of casino game which are always on offer at casinos using the Playtech gaming platform; and remember the majority of these games are available to play either for free or for real money.
Live Games
You will find Blackjack, Baccarat and Roulette games on the Live Casino platform, and these games are available 24 hours a day. They offer you the ability to place remote wagers directly onto land based gaming tables from the comfort of your own home, then sit back and watch the game play out in real time.
Card Games
It will come as no surprise for you to learn that Playtech has a large and varied selection of card games on offer. They do offer some card games with tiny house edges too, and one that is both unique and has a low house edge is their Blackjack Switch game.
You will also find Baccarat, 3 Card Poker and plenty of other card games at both their download and instant play casino sites, to keep you entertained and hopefully in the green.
Slot Games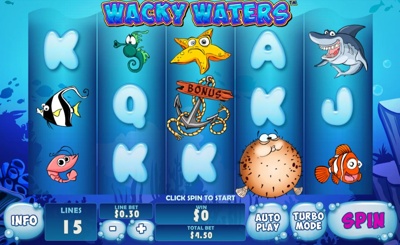 Whilst Playtech have designed and released many stand alone and unique slot games, there are also some slots that all have something in common.
For example they have a range of Marvel jackpot slots which whilst offering completely unique game playing formats and structures, all share the similar theme of being characters from the Marvel comics. These Marvel slots also share a set of randomly awarded progressive jackpots, and the only requirement to be in with the chance of winning is to play at any stake level.
You are also going to find 3 reel slots, video slots which can award free spins, picking type bonus games that can be triggered, and more than enough progressive slot games.
Arcade Games
One category that will always give you plenty of winning opportunities as well as plenty of entertainment, is the Arcade Games. When you log into any of the casinos using Playtech's software, do have a look through this category, and we especially recommend Pop Bingo, which is a single player bingo game.
Other arcade games worthy of some attention include the Bonus Bowling game, their Dice Twister game, and the fun to play soccer themed Penalty Shootout game.
Table Games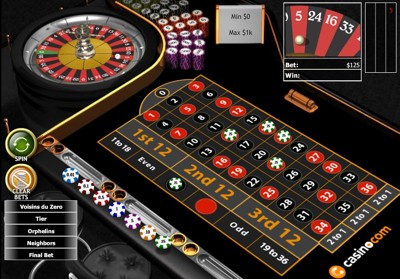 If you prefer playing casino games like Roulette, then there many well designed variants that all come with enhanced graphics, making these games really stand out from the crowd.
Of course all the usual suspects can be found here, but some other rarer table games which are always worth your play time include the Craps game, and Sicbo.
Popular Games
Playtech originally started life in the online casino business, but have quickly branched out into virtually every corner of the gambling industry, including bingo and poker offerings. The size and respectability of the company means that you can be certain of playing 100% fair and random games from a software company that you can trust.
Below are some of the games which are well worth trying next time you visit a relevant casino.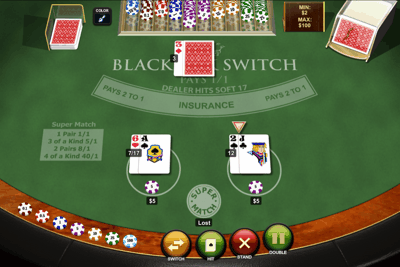 Blackjack Switch
There are not many Blackjack games online which have house edges as low as Blackjack Switch, and this one boasts a tiny house edge of just 0.16%. The reason it pays out so well is that you are allowed to swap cards between the two hands you have been dealt, and as such you can turn poor valued hands into winning ones.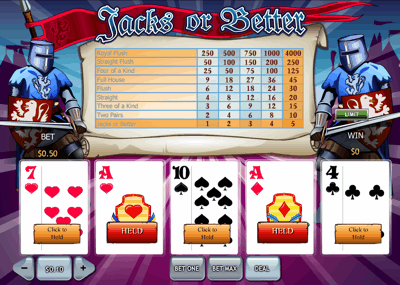 Jacks or Better Video Poker
You are not going to be falling over yourself with the number of Video Poker games on offer, however you will be offered a small yet select number of them which offer above average payout percentages. One of the all time classic Video Poker games is Jacks and Better; when playing with perfect strategy you will be getting an RTP of 99.54%.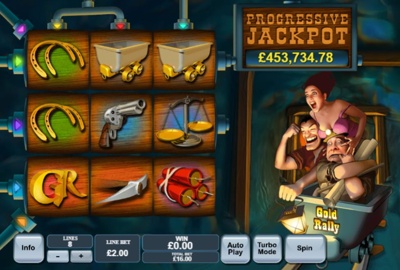 Gold Rally Progressive
Whilst a huge jackpot win feels like little more than a dream for many online slot players, the Gold Rally slot returns some massive payouts in its regular game. Modest stake levels are offered, and with plenty of big paying winning combinations in play to complement the jackpot, you never know, Lady Luck may just smile on you today.
French Roulette
If you are a Roulette fan, then it will be French Roulette you should be looking to play. This game has one single zero in play and offers the La Partage rule for even better payouts. Put simply, whenever you have placed even money wagers onto the table and a zero drops in then you do not lose these wagers, instead you get half of your stake money back.
Highest RTP Slots
There are three types of slot player, the kind who sticks rigidly to their own personal favourite games and will return to them over and over again; the liberal type of slot player who will quite happily play any slot game depending on how they feel at the time; and then there is the savvy slot player, the type who insists on getting the maximum value from their gambling budget and will stick steadfastly to slots that offer the greatest advantage.
If the latter sounds like you, and are thinking of playing at a Playtech powered site, then find below the slots which have the highest published return to player payout percentage.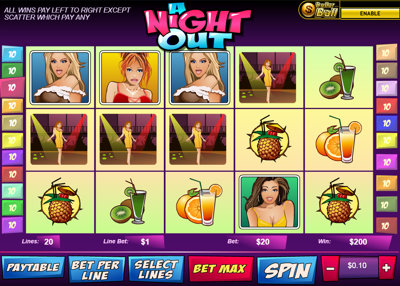 A Night Out
If you are seeking bonus game awarding video slots which not only enable you to put into play lots of pay lines but also have high payout percentages, then make sure this slot is up there on your list of titles to play. A Night Out is a high paying slot game with a published RTP of 97.06%.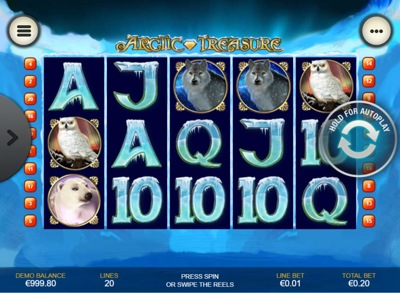 Arctic Treasure
You could trigger a free spin bonus feature round when playing the Arctic Treasure slot game, and with its 96.03% published long term return to player payout percentage, it should award you plenty of base game winning combinations too.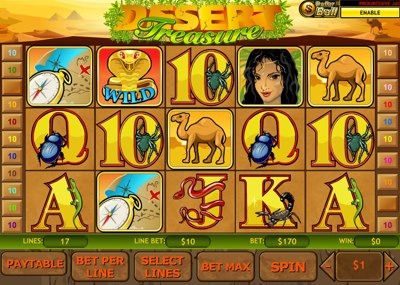 Desert Tresure
The Desert Treasure slot game is a low to medium variance type of bonus video slot, offering a great playing structure and the potential to trigger free spins. Coupled with its very high 97.05% payout percentage you should seriously consider giving it a whirl.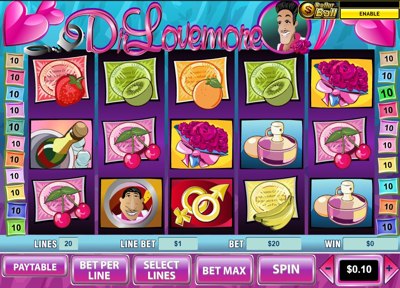 Dr Lovemore
There are a lot of slot players in love with the Dr Lovemore slot. Not only are his underpants the key to triggering the bonus game (switswoo) but with its high payout percentage of 97.01% it offers plenty of winning opportunities as well.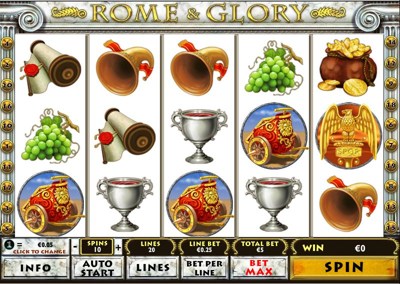 Rome and Glory
An often overlooked slot machine which is worth checking out is the Rome and Glory bonus video slot. Themed around Ancient Rome, it offers a multi stake playing format and plenty of optional pay lines, but its main attraction is its fairly high RTP of 96.08%.
Low RTP Slots
Whilst there are many Playtech slot games which offer very high payout percentages, there are some which offer the opposite, and below we have listed for you the slots with the lowest RTP's.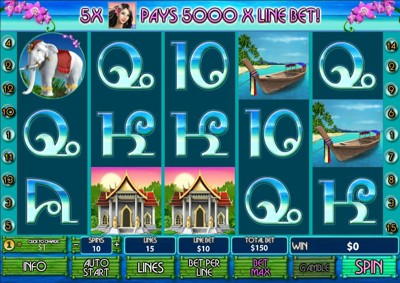 Thai Paradise
Not one of the lowest paying slot machines by virtue of its 94.99% payout rate, but certainly not one of their higher paying slots either, is the Thai Paradise game. It is available to play online and also on land based gaming terminals.
The Discovery
Even though this slot game has got 25 optional pay lines and a free spins type of bonus feature round, when you take a look at its long term expected payout percentage of a tiny 93.3%, it is certainly not a slot you will want to be settling down to play.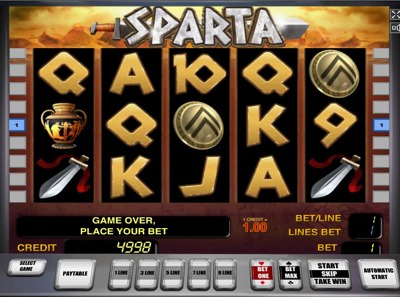 Sparta
With even more pay lines offered than The Discovery, the 30 line Sparta slot game does give you plenty of ways to win whenever you set its reels into motion; but the 94.09% payout it offers is going to restrict your long term winning chances, and sadly it falls into the group of slot games to avoid playing.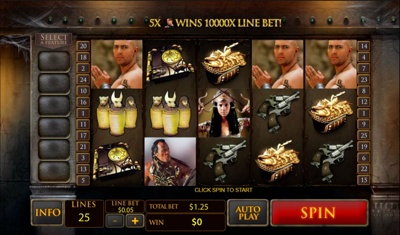 The Mummy
Whilst The Mummy slot is a slot themed around horror, what will horrify you the most though is the shocking payout percentage of 92% – certainly a slot to avoid.
Progressive Slot RTPs
Progressive slot machines are available from Playtech as well, however you should be aware that the way in which they continue to grow is by taking a small percentage of each player's stake money on each spin played.
Below we have compiled some of the progressive slots available from Playtech alongside their all important RTP's.
Fantastic Four
You will be playing a mid ranged RTP slot if you decide to play the Fantastic Four slot, the jackpots are won completely at random so anyone can bag one at any moment and its payout percentage is not too bad at 94.88%.
Iron Man
This Iron Man slot is a 20 payline bonus video slot which is another Playtech game which offers the Marvel progressive jackpots that can be won and awarded instantly without having to line up any winning combinations, a slight higher RTP than the above slot is offered and on this game it is 94.99%.
Mobile Casino Platform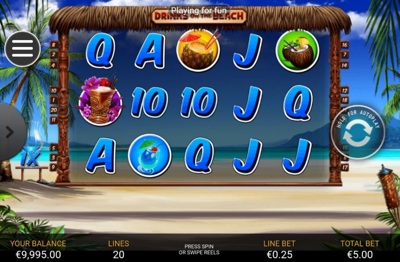 The mobile gaming platform has been around for almost a decade now, and whilst in the early days those game were quite basic due to mobile devices being what they were back then; if you opt to play their current crop of mobile games today you are in for a treat.
You will find each mobile game has been specifically enhanced to play seamlessly on most types of mobile devices, which ensures that when you are playing their games out and about you are in for an enjoyable playing session.
Games available able to play on your mobile include slot games, card and table games and a small number of their arcade games. Do give a Playtech mobile casino a try if you are looking for something to pass the time of day when you are out and about, because the winnings are all  there for the taking.