Ante Post betting gets its name, like so many betting phrases (not to mention general sayings) from the world of horse racing, meaning "before the post". It refers to bets placed on a horse (or team/competitor) in advance of the event itself. In racing this usually means the day before although it can even be 12 months or more in advance of the given race.
Bets placed ante post are at set odds and because of the uncertainty involved these can often be comparatively very large. Ante post bets are popular in all sports for this reason and also because they allow you to bet a long way in advance and watch how your pick develops, the hope being that if they perform well the odds will tumble leaving your bet at much higher odds looking like exceptional value.
Of course, on the downside, if your choice has a bad year the odds come the day of the event could be much higher, leaving you with a bet of poor value on your hands. In the worst case scenario your selection may not even be entered or, in the "worse-than-worst" case a horse you have backed many months in advance may no longer, sadly, even be alive. This scenario is not that uncommon in the dangerous world of National Hunt racing, especially because the Cheltenham Festival and the Grand National attract so many ante post bets as punters try to sniff out the early value.
In big events like the two mentioned many bookmakers will offer "no runner, no bet" or "no runner, free bet" promotions, meaning you can place ante post wagers safe in the knowledge that should your selection fail to make it to the start line you will either get a full refund or a refund in the form of a free bet.
However, more often than not, ante post bets such as these will result in a lost stake and this is the major downside to such betting. On the positive side, ante post bets are not subject to Rule 4 deductions so if you place a bet on an outsider and a couple of the big favourites withdraw you could be sitting very pretty come race day.
Of course, ante post betting is not restricted to just racing and is a popular summer activity for football fans, who may place ante post wagers on who will win various competitions and leagues in the season ahead or on who will be top scorer. As with any ante post bets there is always a chance they may be scuppered before they start, for example if your top scorer pick is transferred out of the division.
Ante post bets also feature heavily in golf and tennis betting, with all the Majors usually available to bet on months in advance, whilst there are also ante post bets for just about every sport. The key thing to remember is that whilst you may get exceptional odds, there is always the risk you could lose your bet before the event even starts.
How Early Can You Bet on an Event

There are almost countless different betting options out there and as well as all the different sports, markets and events you can have a punt on, there is also a wide range of options when it comes to when you place your bets. Whilst in-play betting has grown massively in recent times, largely down to the advent of mobile betting, many punters prefer to take what can almost be viewed as the opposite approach and get their bets down as early as possible.
But just how early is early? Is there a time limit for placing such bets or a date at which bookmakers start accepting them? There are no official rules concerning this matter so much depends on when bookies decide to produce their odds. This will vary depending on the event in question and unsurprisingly the biggest betting contests are the ones that are most likely to see very early ante post prices posted.
If you have ever watched the Grand National you may have seen the pundits and presenters discussing odds for the following year's race almost straight after the conclusion of that year's contest. The same applies to other major races such as the Cheltenham Gold Cup (though obviously not to Flat racing's age-restricted Classics). For other big equine contests, ante post odds are often discussed in the wake of a good (or bad!) performance from a horse in a related race or trial that may take place many months before the one in question.
To give you an idea of what this means in reality, let's take a look at some of the horse races that had ante post odds available on the 1st July 2022:
Juddmonte Stakes, 17th August 2022
Yorkshire Oaks, 18th August 2022
Nunthorpe Stakes, 19th August 2022
Ebor Handicap, 20th August 2022
St Leger, 10th September 2022
Betfair Chase, 19th November 2022
Ladbrokes Trophy, 26th November 2022
King George VI Chase, 26th December 2022
Welsh Grand National, 27th December 2022
Grand National, 15th April 2023
2,000 Guineas, 6th May 2023
1,000 Guineas, 7th May 2023
Epsom Oaks, 2nd June 2023
Epsom Derby, 3rd June 2023
As you can see, those races range from the big Flat contests over the next few months, into the next season's major jumps races and then back round to the biggest races on the flat for the next term as well. In addition to the races detailed above all of the big races at the Cheltenham Festival (2023) had ante post prices available; and due to the unparalleled quality of the action at the meeting, by "big races" we mean not just the four Championship contests but almost all of the four-day feast's action.
On top of that, you can also expect to find ante post odds for the biggest international races. That means you will see prices for contests such as the Arc, the Irish Classics, the Melbourne Cup, the Kentucky Derby and even the big Japanese and UAE races many months in advance.
What About Football And other Sports?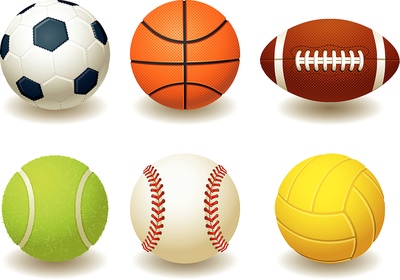 It is a similar picture in whatever major sport you care to look at, with the biggest events available to bet on months and sometimes even years in advance. Of course, you are unlikely to be able to place an ante post bet on more obscure markets like the judo world championship but when it comes to football, golf, tennis, rugby, cricket and other popular sports there is usually a selection of ante post markets available.
In golf and tennis, for example, odds for the four respective majors are available more or less year-round. Almost as soon as the Masters in golf or Wimbledon in tennis finishes, prices for the following year's tournament will be published. Even in snooker, we see something similar, with odds for the three tournaments that make up the Triple Crown generally available no matter what the time of year.
When it comes to football, ante post prices for the following season are available as soon as the current one ends and sometimes even before then. On the international stage you may find that you can have an ante post bet on which side will win the Euros or World Cup at virtually any time. Certainly ante post odds should be up around a couple of years before the big kick-off, with Germany 11/2 favourites on home soil to land the 2024 Euros some 714 days prior to the tournament got underway!
When Does A Bet Stop Being Ante Post?
As we have explained, ante post is a term that originates in horse racing and when it comes to the Sport of Kings there is a straightforward answer as to when a wager ceases being ante post. Once the final declarations are made and the line-up for a race is officially confirmed, any bets made will be subject to the normal rules.
Standard procedure is that declarations must be made at least 48 hours before a race and by 10am for contests on the flat. This deadline has been changed, usually temporarily, for various reasons over the years but normally bets will cease being ante post at 10am two days before the race is due to start. However, this can vary according to the type of race, with National Hunt contests having a 24-hour declaration stage.
In reality, it is only really bigger races that offer ante post odds and it will be clear from the market whether or not it is ante post. Such odds will normally be found under a specific ante post section at a betting site. The most important change once a market switches from being ante post is what happens in the event of a non-runner.
When you make a bet in an ante post market that bet will stand no matter what. A horse may retire, or sadly even die, before the race you have backed it to win but you will still not get your stake back (unless there is a special offer from the bookie). If the owner decides to take up an alternative engagement and run their horse elsewhere, again, you will simply lose your stake.
However, once final declarations are made, any bets have greater protection. Should your horse not make it to post, for whatever reason, you will have your stake refunded and the bet will be deemed void. Indeed, even if your horse makes it to the starting line but is withdrawn before going under starter's orders, the same rules will apply and your stake will be returned.
On the flip side of this, ante post bets are not subject to Rule 4 deductions. If you back an outsider at 20/1 in the ante post market, even if this is just a few days prior to the race, that price will stand no matter what. So even if the odds-on favourite withdraws the day before the race and then the new favourite refuses to enter the stalls and also withdraws, your now-massive 20/1 will still stand.
The only time that ante post wagers will be really affected is if the race is actually abandoned entirely. In this case bets will be voided but if the race is simply postponed then bets will stand, unless the initial entry phase is reopened to new horses.
Do Ante Post Bets Offer Good Value?
In general one of the main draws of ante post betting is the chance to grab some huge odds early on and watch that price tumble as the event approaches. It is a great feeling to have backed a horse (or any selection) at 50/1 and see it go off at 8/1, something that is certainly not all that uncommon, especially in racing.
However, whilst there is every chance the odds might tumble, if things go against you the price could be much larger come the day of the race, tournament or game. Or, of course, your early pick might not even be in the event at all! However, what we are now going to examine is not so much whether ante post bets are a good idea, because in many ways that is subjective and depends not just on the odds, but also on the value a punter feels they get from having a long-term interest in a market. Instead, we will try to examine whether they offer value in a more general sense.
They may offer value on a case-by-case basis if your thoughts on how a team, horse or player may develop and progress… or they may not. But in general, do ante post markets give customers a fair deal or do bookies price things very cautiously, aware that with so much unpredictability they cannot afford to be too generous in their pricing?
One of the best ways to decide if a market offers reasonable value overall is to look at the overround. Simplistically we can view this as the bookmaker's margin and the bigger it is, the worse value the bet offers. Of course, even if a market is priced abysmally, with terrible odds on all the runners, anyone backing the winner will still be in the black. But overall punters who used that bookie, or market, rather than one that was better priced, will win less (and therefore lose more collectively).
The overround varies from site to site and market to market but in general is smaller on sports and markets that see the most money wagered. This is because bookies compete with each other for customers and this competition is fiercest when the most money is at stake. In addition, on these popular events they have the most confidence in their pricing systems. This is because there is a lot of information available on them and they spend longer formulating the odds because they know the huge sums wagered will make it worthwhile.
Because they are confident that their prices are correct, they are able to reduce their margins. All these factors combined mean that in general, the overround for the match odds in a big Champions League game will be smaller than they are in a Bolivian league game. For big football matches the overround may drop to just 2% or so, whilst in other markets it may well be over 20%.
Unfortunately we cannot fairly calculate the overround for an ante post market because they will always include more horses than will actually take part. For example, between 2018 and 2021 the Goodwood Cup saw no more than eight runners go to post, but the 2022 ante post odds showed prices for 26 horses less than a month before the race. Based on those ante post prices, the best possible book (taking the best odds for each horse using a range of around 20 leading horse racing betting sites) still has a huge overround of 95%!
In comparison, the overround based on the Starting Prices has averaged out at around 18% over the past 20 renewals of this great race. This gives us a good idea of the sort of objective value, or lack thereof, that is generally found in ante post markets. We see a similar picture if we look at the first Classic of the 2023 season, the 2,000 Guineas. Ten months before the race, odds were being offered for 28 horses in a race with a maximum field of 25, but that rarely sees more than about 15 go to post these days.
To confuse matters further, any ante post list may not even include the horse that goes on to win the race. Entry to some big races, The Derby being a perfect example, can be made a massive 18 months before the contest. It is cheap for connections to enter at this stage but they face massive unknowns, their yearlings not having even stepped foot on the track yet. Ante post odds may well include these horses but there are almost certain to be some horses entered at the next entry phase, the April prior to the race, who did not feature in ante post prices.
On top of that, horses can be supplemented into the race just five days prior to the big day. This is an expensive way of doing things, costing a massive £85,000, and is usually only done when connections believe the horse has a really decent chance of at least pushing for the places. This is typically the route taken if a horse shows a lot of late improvement. How, why or when a horse is supplemented, the fact remains that it is hard to assess the value of a market that is formed with more horses than can enter the race and yet without others who could realistically go on to win it.
That being said, if we return to what we said about the factors that influence the overround, it would seem a fair and logical assumption to suggest that ante post markets are not generally the best place to find value. There is so much uncertainty even on the day of an event, be it a horse race or a round of golf or anything else. The unknown factors are multiplied many times when we are talking about trying to price up a market months or even years in advance.
It is impossible to make a valid assessment of form that far out and form at the time of a contest is surely one of the biggest factors influencing the result. In addition you have other things like the weather and injuries to contend with, plus a range of other variables depending on the event. This uncertainty forces the bookies to play it safe and give themselves a wide margin for error. By making the odds for all the horses lower than they would normally be, the overround goes up and the bookmaker knows that even if they are wrong in their assessment, there is still a good chance for them to make money.
In addition, whilst ante post betting is popular, it is dwarfed by the volume of bets that are placed on the day of a race. As such, bookies are less desperate to claim their share of the pie and so competition between sites does not drive the odds up.
Last of all, many punters look to the ante post markets to try and find that big-odds winner. However, various studies have shown that people find it far harder to grasp probabilities when they relate to larger numbers. We might easily understand that an even money shot should have a better than 50% chance of winning and understand what that means. However, assessing whether a 40/1 shot is good value, and has a 2.5% chance of winning or better, is far trickier. In addition, if a punter is inclined to back a horse at 40/1, most would probably still back it at 33/1. Bookies know this and this gives them another reason to make their odds that bit less generous than they should be.
What Happens to Your Ante Post Bet If The Bookie Shuts Down?
By and large bookies are successful and manage to offer a good service whilst also making enough to keep their owners satisfied. That is especially true of the big, established sites who we tend to work, which have excellent reputations and are highly trustworthy. However, as in any walk of life, for a range of reasons, bookies do sometimes go out of business, whilst for other reasons they may choose to close willingly, or at the very least exit the UK market. But what happens to ante post bets in this situation?
In truth there is a lot of variation in how such a scenario might play out. If the site is forced into administration, you may well have lost your bet. That will hurt if your pick goes on to win but in the grand scheme of things, given how many punters and other businesses will have lost money and how many of the site's staff will have lost their jobs, it perhaps isn't so bad.
There is a chance, in such a scenario that another firm may take over the bookie's accounts, if not the entire brand. If a takeover of some sort happens they may well honour the bets but there is no guarantee of this. In 2019 BetBright ceased trading and declared all outstanding bets void, just a week before the Cheltenham Festival. Along with many ante post bets on the racing, there were many season-long football bets simply rendered null and void, with monies returned to players' accounts.
This happened even though BetBright had been bought by 888 (though it transpired that 888 had only bought the site's technology, not their customer base or the liabilities on any outstanding wagers). Ultimately 888 agreed to settle bets on Cheltenham "as a gesture of goodwill" but it is unclear what happened to the many other outstanding BetBright wagers.
In such a situation, of course, some punters would be delighted to have had their bets voided. Perhaps the team they backed to win the Premier League was down in ninth place or the horse they backed for the Grand National had drifted out to 500/1. But for those whose selections had shortened significantly there was not the option simply to re-back their horse or player, certainly not at the same large odds they potentially got months or years earlier.
It was a similar story with Moplay, who went out of business in 2020. Despite their customer base being bought by Betfred and balances honoured, any bets that had been made were deemed void. Again, it is somewhat unclear if any exceptions were made to this or if Betfred did honour some ante post wagers but really this simply highlights that there are no clear rules that apply in the various possible situations which might unfold with ante post bets.