All online casinos need players in order to stay in business, and they are prepared to go to great lengths to ensure they not only get new players signing up, but also that they retain those players so that their customer base grows. Sign up offers are a well known marketing tactic to attract new players, but in terms of retention, it is often via casino comp and loyalty clubs that online casinos keep their players happy.
A casino comp club in its barest form will reward real money action at that particular casino via comp points. Every time you place a real money wager on any casino game you will earn these points, and once you reach certain thresholds you will then be able to exchange them for casino credits or gifts.
It is a lot like the points you can get shopping at big supermarkets, which eventually turn into in store credit.
However it is worth pointing out that there is no such thing as a standard comp or loyalty club and each casino will try and out do each other with the rewards they offer, and some are better than others.
Knowing what to look out for when searching for a new casino, especially in regards to their comp club, will help you get better value for money long term, rather than simply focussing on the sign up offer.
Earning Comp Points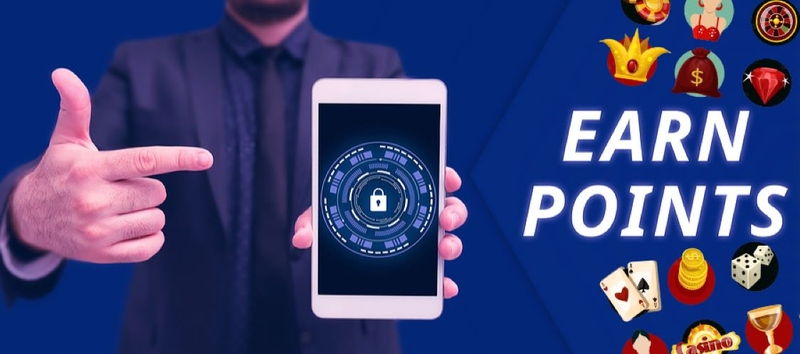 Traditionally, many online casinos had a multi level approach when it comes to how many comp points you could earn, based on how much action you were giving that particular casino. All players would start at the first level and then progress through them simply by playing more and more.
Once you made it to the next level you would find yourself earning a higher level of comps based on your action, so each £1 that you played would be worth more comp points. These different levels were often named after precious gems or precious metals (like Bronze, Silver, Gold, and Platinum for example) to give each stage a special feel and give players a sense of importance. Alternatively if the casino had a theme the loyalty levels might be named to fit the theme.
Once a player reached a certain level in the comp club, they would need to keep their place by continuing to play a certain amount each month. Should a player not reach these thresholds then they might move back a level, although some places would let you stay at a level you have earned for a while before 'demoting' you if you activity levels fall.
We are talking in the past tense because regulatory changes made many sites move away from this model, or at least dilute it, since it was often tied in with VIP schemes which were effectively banned by the UKGC. They do still exist, which is why we explain them here, but they are much less common in the form described.
Some sites still award comp points, but don't publicise loyalty levels in the same way as they don't want to be seen to be encouraging excessive gambling. So rather than climbing a loyalty ladder, customers simply earn the points they earn and can redeem them when they have enough.
Other sites have taken a more novel approach by dishing out virtual trophies for on site 'achievements'. Every 5 trophies earned gets you a spin on a Mega Reel (or something similar) which has a few different prizes like free spins and Amazon vouchers etc. The prizes on the reel get better for each 5 trophies you earn.
So it's a similar thing but presented is a friendlier, more compliant way, and instead of redeeming rewards yourself, it's left up to fate to some degree, with the company taking more control.
Redeeming Comp Points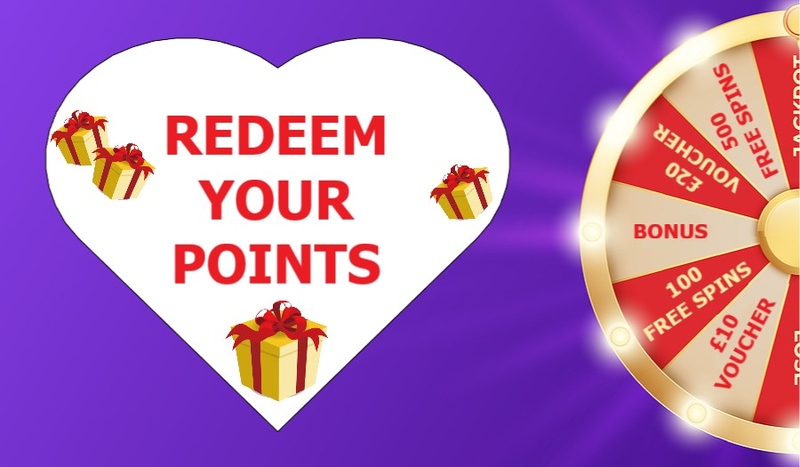 Where comp points still exist in their original form, the way in which they can be redeemed might also vary from one site to the next, and this should play an important part in choosing a casino at which to play.
Most casinos now allow you to redeem points instantly yourself once you have the minimum required number of points accumulated, and this is by far the more player friendly way of doing it. You would visit the site's 'store' or whatever equivalent they have set up, choose what you want to exchange your points for, click to confirm, and the deal is done.
However, in rare cases some casinos may automate this and make you wait until certain days of the week or month before they will redeem the points for you and credit the bonus (or other pre-agreed prize) to your account automatically.
For a time there were even sites that allowed you to save up your points to spend on real items such as gadgets, tech, branded merchandise, clothes, even holidays. These seem to have gone the way of the dinosaurs now, but you never know, you might come across it again sometime.
One final point on redeeming comp and loyalty points, is that some casinos will treat them as cash credits. Therefore, you are free to cash them out as money into your bank should you so wish. In these cases, the cash might very rarely come with play through requirements, which is obviously not a very good deal for the player at all, so point redemption with no restrictions attached is the preferred option.
Comp Club Extras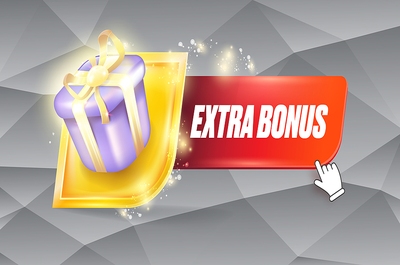 Depending on which casino you play at, you might get access to a range of additional extras on top of comp points.
Some casinos will hold free slot and casino game tournaments and these could be offered daily, weekly, or monthly. They may or may not bag you some extra cash, but even if they don't, you can certainly have a lot of fun taking part in them.
Some sites offer Birthday bonuses too, as well as a becoming extra generous around Christmas time and other major festivals.
Customers considered to be high rollers or high stakes bettors might end up with a direct line to an account manager, although this is starting to stray back into VIP scheme territory. Call it what you like, but someone wagering large amounts of money will need more direct and regular contact with the company to keep everything compliant and above board, but equally, the gambling site will want to keep that specific customer happy, so might give extra bonuses or improved offers, personalised gifts, and even invitations to hospitality events.
This sort of thing used to be advertised as a benefit of achieving the highest comp club level, but is now handled much more quietly where it still goes on.
Comp Points Replaced by Better Regular Promotions
As the loyalty levels and comp point customer retention strategies started to change and get phased out, we saw many brands instead improving the regular customer offers, so that rather than earning a few freespins or bonuses every now and again, the whole package was a little better all of the time.
Part of this includes free to play games that still offer modest cash prizes.
These were actually more common with online bookies than online casinos, and might include games that involve making correct predictions over the course of a week to win a share of a prize pot, or even basic point and click games where you are entered into a draw for a prize if you get the highest points. It was all very gamified.
Online casinos started dishing out 10 free spins here and there for no good reason other than to get you onto the site or try a specific game, but they were available to all customers.
They also had daily prize wheel spins where you could maybe win money or free spins on the actual games, and one site even had a virtual grabber machine game like the ones you see at the seaside, where players grabbed an item and it would reveal a small prize.
All that was happening here, is that the gambling companies were redirecting the budget they used to spend on comp club schemes, and giving it back to their customers in a different way that was less likely to get them into trouble, but still got you onto the site regularly, even if only to claim the free stuff.