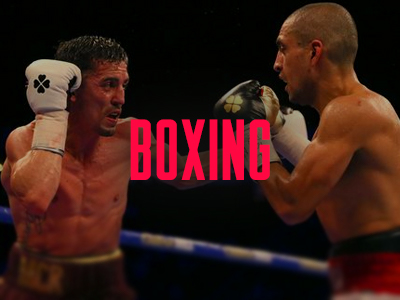 No matter how you feel about boxing, there is no denying that it takes real steel cahoonies to step into a ring and go toe to toe against another fighter. Combining brute strength, dogged determination, and an often overlooked tactical element, there is a good reason why so many people still tune into this historic sport.
As a sport to bet on, boxing has had its troubles in the past, largely surrounding corruption. Whether it's fighters being paid to lose on purposes or judges given bribes to score a certain way, finding examples is not particularly tough. Things are improving though and today, the vast majority of professional fights are genuine contests, free of corruption, making them perfectly fair to bet on.
If you are interested in having a flutter on the boxing, as so many people have done for many decades, there are a few things you should know. In this comprehensive guide, we will take you through all the key elements to boxing betting and the different ways you can wager your money.
How to Bet on Boxing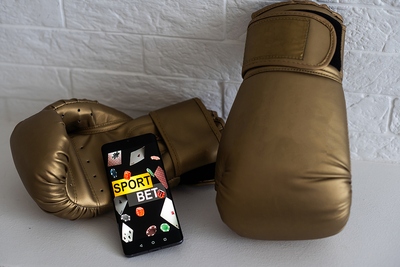 Compared to some other sports, boxing does not receive a large amount of coverage on bookmaker sites. With the likes of football and tennis, you will find a long list of daily fixtures nearly all year round but the schedule for Boxing is much sparser. This is partly because bookmakers do not generally pick low-level fights, sticking mainly to those that are broadcast and part of a marketed event. You also must factor in that boxers cannot compete as regularly as athletes in other sports. Due to the brutal nature of elite-level boxing, few professional competitors will step into the ring more than three times a year. Amateurs will be much more active but bookmakers seldom take bets on amateur fights, the Olympics being the most notable exception to this.
You also have to factor in that boxing is a sport that is reliant on audiences, whether that be the local crowd or those watching on TV. For this reason, they tend to schedule events at peak times, usually Friday or Saturday nights. Few professional bouts take place during the week which means you may need to wait a few days before the next round of bet-able action.
Although there may not be a huge list of fights to bet on, bookmakers do provide decent coverage of the sport and always cover every major fight, virtually without fail. The biggest fights tend to come with more betting options and even some special promotions, while the choice will be limited for those involving lesser-named competitors.
Main Bets on Boxing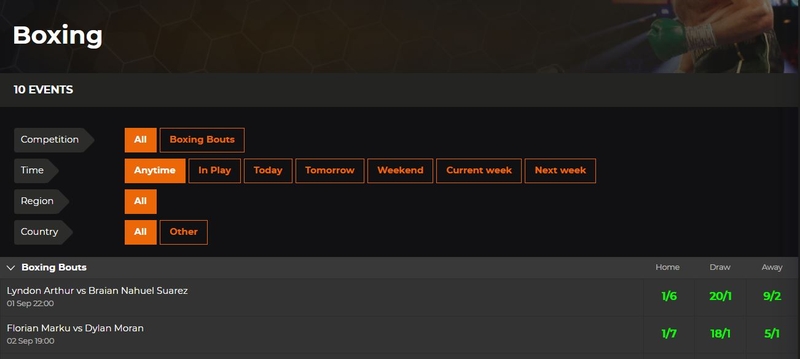 The amount of betting markets available for a fight will vary by bookmaker but more so by how big the fight is.
For bouts attracting little attention, sometimes a bookmaker may only provide odds for the match betting, that is, who will win the fight. This is not particularly unusual even among the larger betting sites. The bigger the contest though, the more options that will appear.
The below list covers the most major betting markets you are likely to see provided for any 'big' fight.
Match Betting/To Win Fight – This is the most common and easy-to-understand boxing market as you are simply predicting who will win the fight (or if it will be a draw). It also goes by the name 'Fight Outcome'.
Method of Victory – A market compromising of five betting options: Fighter 1 to win by KO, TKO or disqualification, Fighter 1 to win by decision or technical decision. You have the same two options for Fighter 2 plus the fifth option of draw/technical draw.
Round Betting – A bet on who will win the fight and during what round. It may also be possible at some sites just to pick the round and not specify which fighter.
Group Round Betting – The same premise as above only here you will be betting on a group of rounds e.g. Fighter A to win in rounds 4-6, rather than specifying just one round. Some bookmakers will offer 'alternative' group round betting which increases or decreases the size of the round groupings.
To Go The Distance? – Will the fight last for the full duration? You just have to decide yes or no as odds are provided for both.
Total Rounds Over/Under – A bet on if there will be over or under a specified number of rounds. For example, you could place a bet on under 3.5 rounds if you think a fight will be a short one.
Total Knockdowns – With this, you will either need to pick the exact number of knockdowns there will be, or you can select over/under a specified amount.
Celebrity Boxing & Exhibition Fights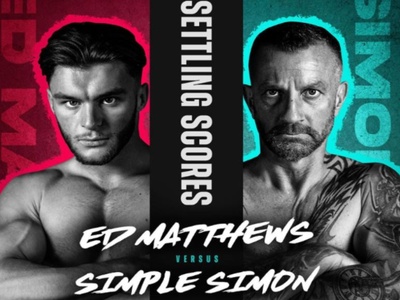 Although bookmakers largely stick with professional fights involving fighters who have dedicated years to the sport, many will happily take bets on celebrity bouts too.
There has been an increasing amount of them in recent years, often involving YouTube stars (who fancy themselves as real fighters…) or figures that have made their name in other sports. One of the more notable examples of the latter in recent times is the fight involving strongmen Eddie Hall and Hafthor Bjornsson, also known as 'The Mountain'.
With these fights, there is nothing really on the line other than pride, and they might not even be professional fights, but bookmakers will accept wagers nonetheless. This also applies to most high-profile exhibition fights you find scheduled now and again. When Floyd Mayweather fought Japanese kickboxer Tenshin Nasukawa, you could back the former at 1/3 odds for the win. Similarly, when the long-retired Mike Tyson fought a 51-year-old Roy Jones Jr in an exhibition match, punters did not struggle to find a bookmaker willing to take their cash.
Providing there is a competitive element to the match and it is billed as such, you should find odds are available, at least in some places, if not everywhere. When it comes to something more casual though, such as a charity boxing match, then you will not be able to bet on it. This is because it will either be scripted or one/both fighters will not be putting in any real effort. If you need an example just look to when Evander Holyfield stepped into the ring with Mitt Romney.
Other Types of Bet
Earlier on we covered the various types of pre-event markets available within professional boxing matches but there are different types of bets you can place too. You have some flexibility when it comes to when you place these bets and in what combination.
In-play betting
As far as sports go, boxing works quite well with live betting.
The pauses between rounds give punters a convenient moment to place their bets on how they think the rest of the action will unfold.
Bookmakers will generally not release many additional markets for in-play betting but they will reshape their existing offering.
By this we mean they will update their odds and remove any expired or losing selections.
Request-a-bet

If you are looking to make a very specific boxing bet and one a betting site does not have available on their usual markets, you may be able to request a bet.
This is a feature some of the larger names provide where you can write in and request odds on a bet, e.g. Joshua to win by KO in the eighth round, and the bookmaker will give you a price.
You can also bet on selected requested bets made by other users.
Note that this feature is only typically supported during the most high-profile bouts.
Accas
Part of the trouble with betting on boxing, especially due to the often limited (if non-existent) choice of additional markets is managing to get a bet with some decent returns.
Unless you are backing an underdog, you may find that you are getting very meagre returns even with a substantial stake.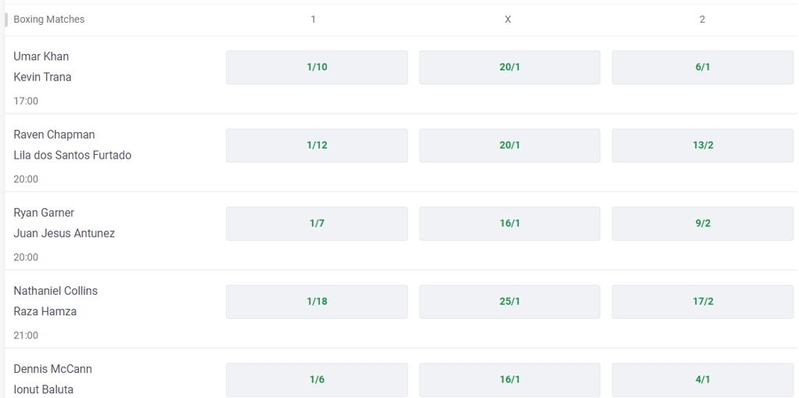 As punters generally aim a little bit higher, one popular betting option is to place an accumulator bet.
This will combine your selections, creating one all-or-nothing bet. For an accumulator bet to win, all the selections must win for you to get a return. If even just one loses, the bookmaker will keep your stake and give you nothing back.
Boxing selections can be combined with other sports too so you are not just limited to sticking with the same sport for an accumulator. The only thing you cannot do is combine selections from within the same fight.
Important Rules for Boxing Betting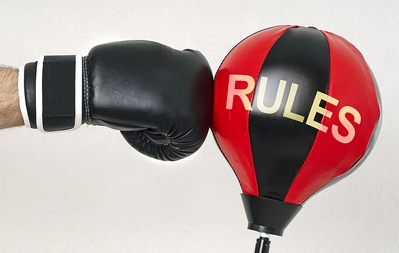 Bookmakers have sport-specific policies which focus on definitions of terms and what action they will take in certain circumstances.
Polices can vary slightly but most share a lot in common when it comes to their boxing rules.
Here are some of the most important rules you should be aware of before placing your bets on the sport.
Draws – As standard, a bookmaker will offer odds on a draw for a fight in the main 'fight winner' market. If they do not, however, and the fight ends as a draw, all bets on this market will be refunded.
After-fight events – Announcements, enquiries or changes to official results will not impact settlements of bets. Bets are settled on the official result issue immediately after the fight.
Technical Draws – Bets are only not settled immediately in the event of a technical draw. Should a technical draw occur bets on the 'Fight outcome' market will be voided if the fight ended within four rounds. If the fighter had already exceeded full rounds, the outcome will depend on whether or not the foul was deemed accidental or intentional.
Postponements – If a fight is postponed by more than a couple of days, it is standard procedure to mark the wager as void.
Potential Fights – Some bookmakers may offer early odds on a potential fight that looks likely to happen. Should the fight not take place, or is significantly delayed, bets will be refunded.
Boxing Betting Guides
Boxing is great for betting because if you already understand the sport, the betting markets are uncomplicated. What's more, a small amount of technical knowledge and some research can pay dividends.
Bouts don't come around as often as football matches or horse races, and a lot can change in the run up to a fight after it has been announced, so when it comes to betting on boxing you need to be clued up and ready to strike when the time is right. The articles below are the boxing bettors' training camp, so read up, take it on board – because the bet is won or lost long before the dance under those light.