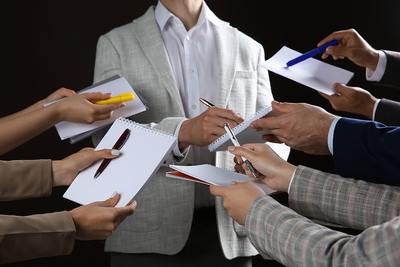 In recent years boxing has seen a noticeable growth in the number of bouts involving celebrities, or perhaps "celebrities" in inverted commas would be a more accurate description. Do not expect to see George Clooney and Brad Pitt going head to head, or David Cameron and Boris Johnson.
Many of the people taking part in these bouts you may not have heard of before, as they are not A-list household names, but they are certainly not boxers by trade.
Celebrity contests are far from exclusive to boxing but in other sports their involvement often has a more casual feel to it and sometimes will be used to raise money for charity. Soccer Aid, which mixes former pros with current celebrities is one good example but you also have the annual NBA Celebrity All-Star Game and MLB All-Star Celebrity Softball Game.
With boxing however, fights can be promoted much like a normal fight would be and there will be no love lost inside the ring – at least during the build-up and the bout itself.
Early Examples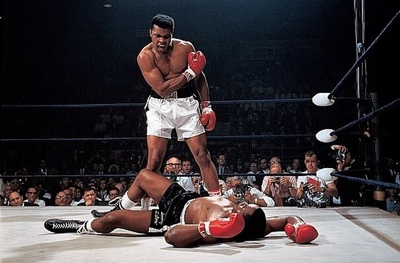 Before the 21st century, there were very few major celebrity boxing matches but there are a handful of examples. The first notable fight saw Muhammad Ali, then only 37 years old but well past the peak of his powers, take on American football defensive end Lyle Alzado at the Mile High Stadium. Ali had claimed his retirement from the sport (but later returned in a professional capacity) but was happy to get in the ring with a football player. It may have been a dream of Alzado's but financially the fight was a disaster.
The attendance of the fight was initially claimed to be over 20,000 but this was a very generous count according to those that were there. Other estimates put it closer to 11,000. Given that the outdoor arena was capable of hosting around 75,000, it was a huge flop and the press largely panned the fight itself in the media. The failings of this fight did not dissuade Ali from taking on ice hockey star Dave Semenko four years later though.
This fight, held in Edmonton, only attracted around 6,000 fans and those in attendance largely saw Ali casually toying with his opponent for three rounds. Only in the final minute did the former world champion deliver some heavy blows, having danced around the Oilers man prior to this. Ali claimed not to take part in the fight for money, but because he wanted to give some people a final chance to see him fight in the flesh.
It was only in 1994 that boxing had its first all-celebrity fight, this one including two former childhood stars, Donny Osmond and Danny Bonaduce. Although this contest was designed to raise money for charity, the fight quickly turned ugly. Bonaduce claimed he took a thumb in the eye and took blows from behind on more than one occasion. Once the three rounds were over, Bonaduce was declared a split-decision winner but a furious Osmond wanted an extra round. The taunting response however was that Donny should fight Marie instead, unless he was prepared to fight with bare-knuckles like 'a real man'.
How Real Are Celebrity Fights?
Before we look at more recent examples, it is worth talking about whether such fights involving celebs are actually 'real'. In most cases they will not be professionally sanctioned bouts but this does not mean it's any less of a boxing match necessarily. An amateur football match for instance can still resemble a professional one, only the standard on display will be much lower.
Unlike with football though, celebrity boxing matches are virtually always fought over a reduced duration rather than the full 12 rounds. This is partly because untrained fighters simply would not have the stamina to last anywhere near this long in the ring. Instead, three rounds is regularly selected for the duration, although six is not particularly unusual either.
Another change you will may notice is that the fighters are wearing a headguard, especially if it is more of a novelty fight for charitable purposes. This is not compulsory though so for some celebrity battles, especially when one of them is reasonably well trained, you may see them fight with a bare head.
So, it might be that other than the duration, and the quality, a celebrity boxing match resembles any other. They will very likely have judges scoring the fight and a crowd roaring the boxers on. In terms of how much the fighters will be truly 'going for it' so to speak, this will vary. In most cases though, despite any shortcomings in fitness and/or technique, celebrities will be trying as hard as they can to win the contest. Perhaps they will not try and knock out their opponent but rarely will they end up just throwing light punches.
When it is a celebrity versus a former (or even current) professional though, you may well find that the pro ends up stepping off the gas a little. This is to ensure there is still something of a spectacle rather than some first minute knockout. In the case of Mitt Romney v Evander Holyfield, this was such a miss-match that the former world heavyweight champion boxed as though he was sparring with a young child.
Exhibition Matches Take Off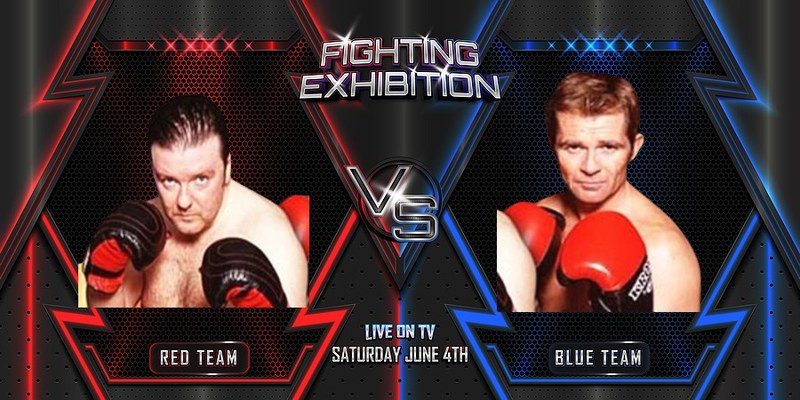 The early 2000s saw a marked increase in the rise of celebrity boxing matches, no doubt partly thanks to the Celebrity Boxing show aired by Fox in 2002. The programme itself was a spectacular failure, running for just two episodes, but it got more people thinking about celebrities stepping into the ring. In addition to this, Sport Relief started doing their own bouts for charitable purposes, with Ricky Gervais stepping into the ring for charity against Anthea Turner's husband, Grant Bovey.
There was even one rather interesting 'King of the Ring' bout in Russia that saw Rocky IV villain Dolph Lundgren, aka Ivan Drago, take on Russian actor and MMA fighter, Oleg Taktarov. A common theme at this time though was that fights were seen very much as exhibitions, and regularly were designed to raise money for charity. In almost all cases fighters were just having a one-off match with no plans to step back into the ring at a later point.
Rarely were any celebrity fights at this point taken too seriously either, seldom billed in the way any normal bout would be. Even when an actual boxer was involved, like Shane Mosley, his fight with NBA legend and man mountain Shaquille O'Neal was simply part of a 'Shaq Vs' TV series. A dedicated celebrity boxing series popped up a year later called Celebrity Fight Night, but again this was simply marketed as some light entertainment for casual boxing fans.
Rise Of The YouTube Stars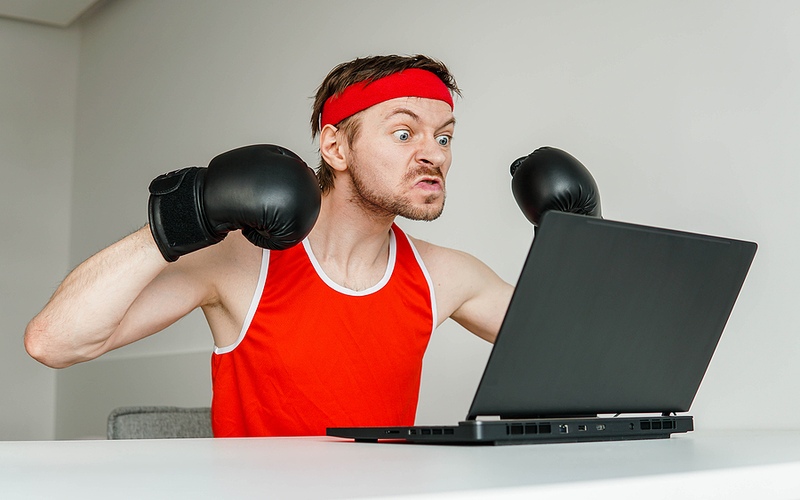 The often charitable and entirely one-off exhibition fights have largely died out but in their place there has been a rise in more serious fights involving popular internet figures. Many of these names have risen to fame on the likes of YouTube or Twitch, and they have identified boxing as a good way of getting more clicks, not to mention a sizeable payday. As many of these modern stars already have a large online following, they already have plenty of willing viewers and many of them are happy to pay to see the action.
Two internet stars to have made the very most of this are Jake Paul and KSI. At the time of writing, the pair had over 47 million YouTube subscribers combined. With such a huge following, all of their bouts are financially lucrative, sometimes to an extreme extent. When KSI took on Jake's brother and fellow internet hit, Logan, both men earned millions from the fights. The pair dismissed estimates that suggested that they earned as much as £40m each mind you but there is no doubt that both received seven-figure windfalls.
As for Jake Paul, when he took on MMA fighter Tyron Woodley in 2021, the pair secured $2m for their involvement. This amount did not include their share of the PPV takings and it was estimated that around 500,000 viewers paid to watch the bout. The likes of Paul and KSI show that boxing can be a greater earner, providing you already have millions of fans that enjoy watching your content.
Hall v Bjornsson (2022)
This was an interesting idea for a celebrity boxing match as it pitted two former world strongmen together. The two combined weighed in at 47 stone (compared to around 31 stone for Ali and Joe Frazier in the Thriller in Manilla) and they had a genuine rivalry stemming back to their World's Strongest Man days. Despite much pre-fight promotion though, the fight failed to really capture too much in the way of public attention. There were plenty of empty seats inside the snug 5,000 capacity Dubai Duty Free Tennis Stadium and it was far from a box-office hit despite the fairly low £7.99 cost.
Future of Celebrity Boxing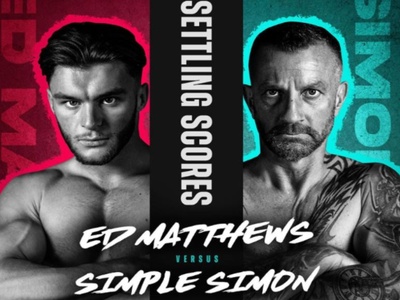 The Hall v Bjornsson fight served as a reminder that 'celebrity' bouts can easily prove to be flops. It seems that most boxing fans are not interested in seeing complete amateurs take part, even if they might be a famous face.
Really for any celebrity boxing match to be a decent hit, it either needs to include at least one fighter with a huge following (preferably an online one).
The other thing that really draws in the crowds is if the fighters have a genuine 'beef'. KSI and the Paul brothers for instance had a mutual dislike for each other thanks to online videos, and the grudge match between TikTok stars Simple Simon and Ed Matthews that was held at the 02.
Perhaps we will start to see two different types of boxing crowds; those who come for good boxing who will be more interested in fights between ex professionals, and those who comes to see random famous people settle their beefs less skilfully in the ring.
The other option, although less popular now, would be to have the fight feature as part of a large charity event, one that already has a high profile and plenty of supporters.
How Are Celebrity Bouts Viewed?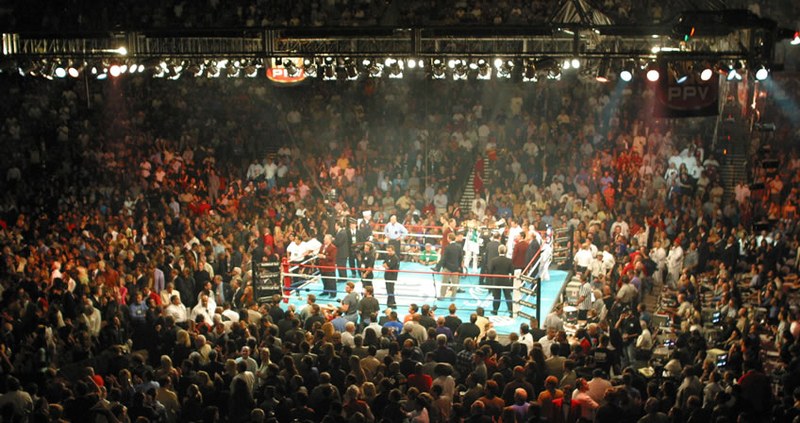 Even though some celebrity fights can raise quite a large purse, they are not something that are especially well respected within the boxing community. Some may point to Mayweather v McGregor but this was one of the best pound for pound boxers of all time, who had only fairly recently retired, versus a MMA Lightweight Champion known for his striking ability and with a huge following of loyal fans. As such, this was a long way from a typical celebrity fight in the normal sense and arguably it should not even be classed as one. Additionally, McGregor could actually box and the pair put on a genuinely entertaining and high-quality fight.
Most 'celebrity' fights however do not see a high-quality standard of boxing, and this is the fundamental issue. In many cases the celebrities may train for a few months prior but this is not enough to reach the sort of level that will interest the majority of people that follow the sport. Boxing fans also recognise that these fights are not particularly great for getting new people involved in the sport. Most that tune in to celebrity fights are only there because of the name and their interest in boxing will disappear once the fight is over, not least because of the low standard of fighting they are likely to witness.
Additionally, boxing fans generally do not like these fights as they lower the reputation of the sport. It is hard to be taken seriously when an increasing portion of boxing-related talk revolves around casual fighters with limited experience doing it for a cash grab. It also creates a problem that these celebrities take attention away from proper boxers. Others raise concern that such fights are sometimes not safe. In 2021, for example, Canelo Alvarez questioned why former NBA point guard Nate Robinson, with no prior boxing experience, was handed a licence to fight Jake Paul.
Conclusion: Publicity Stunt or Legitimate Fight?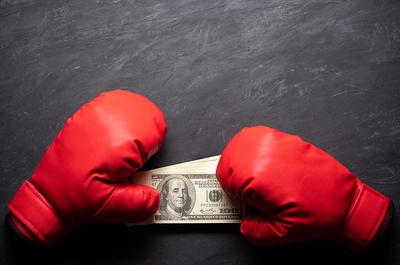 For the most part, any fight involving a celebrity should be seen as a publicity stunt and an attempt to raise money. Many often fail to generate much though as such bouts are regularly shunned by proper boxing fans who only want to see trained and talented fighters in the ring.
There are some exceptions to the rule though, most notably Jake Paul, who seems committed to making a name for himself as a boxer. Although he is yet to take on a proper fighter in their own right, his contests are attracting a large audience and claiming plenty of press coverage.
Nevertheless, his fights are professional and therefore should largely be considered as legitimate. Most celebrities bouts, however, are not sanctioned as professional and even many that look a long way from being professional in standard.
As for whether such fights are good for the sport? Most hardcore boxing fans will say no but there are some that feel any publicity is good publicity and there is no such thing as a 'bad' fight.