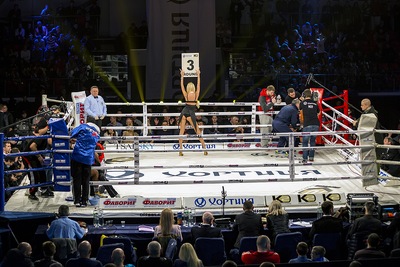 When it comes to betting on boxing the obvious and by far the most popular bet is a simple wager on who will win the bout. However, with so many online betting sites competing for your business there are many alternative markets too and round betting is one of the major options away from a simple match bet.
Round betting generally refers to a wager where you name the specific round in which you think the fight will end, as well as who will win. We will explain more about how that market works below, as well as what odds to expect and anything you should be aware of.
We will also look at various other bets that relate to rounds as there are one or two other options that fall under the wider umbrella of "round betting".
What is Round Betting?
Although there are various markets involving rounds, if we talk about "round betting", the chances are we mean the main option where punters have to name the result and in what round the bout will end. The different options will typically include rounds 1-12 for each fighter, as well as either boxer to win on points, and also the draw.
So for example in a mythical match-up between Joe Frazier and Lennox Lewis, a fan of Smokin' Joe who fancied an early win by knockout might back Frazier in round two. Alternatively a fan of West Ham-born Lewis might think he would wear Frazier down so might opt for him to win in the 11th round.
Bookies may word the precise market and various options slightly differently but the reality is the same: you are making a prediction about who wins and in what round (or points, or a tie). How the fighter wins (other than if you opt for them to triumph on points) is irrelevant, so whether they win by KO, TKO or disqualification, if they win in the round that you picked, your bet is a success.
Example Odds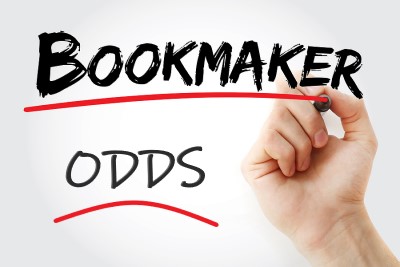 Round betting is great for punters looking to risk a small amount but still hoping to land a decent win. In terms of the main bout odds, boxing usually has both fighters priced not too far away from evens, so if you want a longer odds option, round betting is perfect.
Odds vary according to the boxers and their styles.
Obviously a heavy-hitting 18 stone fighter with a record packed with KOs but who isn't known for their stamina will have very different round odds to a technically superb, hard-to-hit lightweight who almost always wins on points.
That is the case even if their odds in the "To win" market are the same.
None the less, despite this variance, we can see some indicative odds below:
| Result | Fighter A Odds | Fighter B Odds |
| --- | --- | --- |
| To win fight | 4/7 | 9/5 |
| Win in round 1 | 50/1 | 66/1 |
| Win in round 2 | 40/1 | 50/1 |
| Win in round 3 | 281 | 40/1 |
| Win in round 4 | 25/1 | 33/1 |
| Win in round 5 | 22/1 | 33/1 |
| Win in round 6 | 22/1 | 28/1 |
| Win in round 7 | 22/1 | 28/1 |
| Win in round 8 | 22/1 | 33/1 |
| Win in round 9 | 25/1 | 33/1 |
| Win in round 10 | 28/1 | 40/1 |
| Win in round 11 | 40/1 | 50/1 |
| Win in round 12 | 50/1 | 66/1 |
| Win on points | 13/10 | 9/2 |
| Draw | 18/1 | 18/1 |
The odds above were based on a clash between cruiserweights who were reasonably well-matched, albeit Fighter A was a clear favourite. Whilst a points win is heavily favoured over any individual round, even that represents a big boost in odds compared to simply backing one of the boxers to win.
As with all bets, doing your research is key to finding the value when it comes to round betting. Where the bout is a clear mismatch and the favourite has scored most of their wins by knockout, an early KO is probably the way to go. Analysing the styles, results and preparation of both fighters is key but of course this is often easier said than done.
One thing is for sure though, if you call things right, the round betting market will reward you handsomely.
Rules To Be Aware Of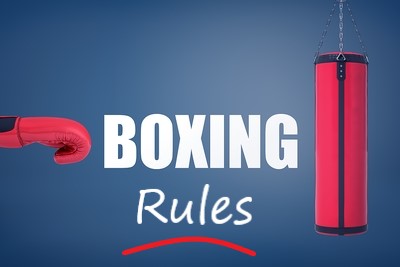 There are only a few things to be aware of with regards round betting and the main one is what happens if a fight ends between rounds. Let us assume you backed the favourite to win in the first round and they have their opponent on the canvas twice in the opening three minutes, inflicting a bad cut as well. The struggling boxer makes it to the bell but during the interval the trainer decides the cut is too bad and their fighter cannot go on.
Round one has ended with the bell but round two is yet to start, so is your bet a winner or a loser? Well, good news, the inter-round period is typically classed as the round before, which is to say the last completed round. This may vary from bookie to bookie but as far as our research suggests, most major betting sites apply these rules. This is great if you backed a KO in the first round, less so if you went for the second round and were desperate for the fighter to somehow get up off the stool.
Another thing to be aware of is that any major changes to the fight will see round bets voided and stakes returned. This is the case for instance if a fighter gets injured and a late replacement is found, whilst bets will also be void in the highly unlikely event that the total number of rounds are changed.
Last of all, punters placing round bets should be aware of what happens in the event of a technical decision. This usually happens when an accidental clash of heads means the fight has to be stopped before its natural conclusion. Different bookmakers treat such a scenario differently, with some settling according to the round the fight was stopped but most others going to judge's scorecards at the time and settling as a points win for whoever was ahead.
Other Round Betting Markets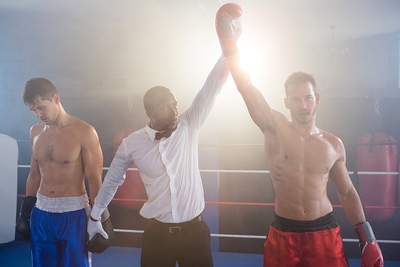 As said, there are a number of other boxing bets that can be made where rounds are relevant. Generally speaking the rules detailed above also apply to these markets. One great option if you want a halfway house between simply backing who will win and the very specific prediction that standard round betting entails is Round Group Betting.
Here, instead of naming the specific, single round the fight will be won in, the fight is divided into groups of rounds. These may vary from one site to the next but, for example, you might back Tyson Fury to win in rounds one, two or three. The same bookie will sometimes offer different groupings on the same fight, so if you are feeling less sure that Fury will win very early, you might prefer the safety of backing him to win in rounds one to six inclusive.
Round Group Betting offers longer odds than the straight match bet and shorter odds than picking a single round, with the more rounds included in the group, the shorter the odds. Typically the Round Group Betting market allows you to back either fighter individually, or even to include both fighters.
This latter market is a good one if you aren't sure who will win but, for example, expect an early knockout. In such a fight you might choose to back "Either in Rounds 1-3" for example, whereas if you expect a very tight contest, "Either on Points" may prove tempting.
As well as round group betting, an even less specific wager is offered by the Total Rounds markets. With these you bet over or under a specific number of rounds without having to name who will win. The line is often set in half rounds so as to eliminate the possibility of a tie and there may be various options to choose from.
So if you opt for over 6.5 rounds, for example, the fight must end before the seventh round. Any stoppage in the sixth round will lead to a winning bet, rather than the cut-off actually being halfway through the sixth. Note that some sites may refer to the market slightly differently, instead of using half rounds, instead saying "Under seven rounds" or "Seven rounds or over".
In addition to these fairly standard round-based options you may also see specials, especially for big fights. These may include markets such as betting on a knockdown in a named round or which fighter will win a certain round. Whatever iteration of round betting you choose, these markets are a great way to up your odds and with in-play round betting also possible, you can maintain your interest through the whole fight even if your initial prediction proved wide of the mark.