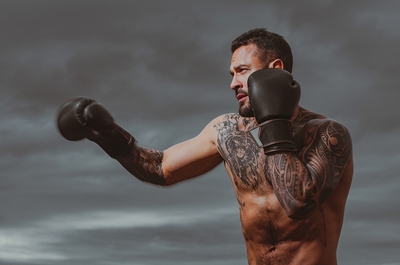 The rise of the UFC is one of the biggest sporting stories of our time. It has gone from the butt of a thousand jokes to a multibillion-dollar company which has spurred on millions of people to head to their local Brazilian jiu-jitsu club to see what the fuss is about. Some people worried that the growth of the UFC would have a negative impact on boxing but they have been proven unambiguously wrong.
Boxing may be a traditional sport with rules that were codified in the 18th century but the promoters at the top of the sport know how to keep boxing evolving. At the same time, boxing gyms up and down the country continue to welcome in new members with thousands of boxers of all shapes, sizes and ages taking their first steps in the sport every year.
Away from the glitz and the glamour of a sell-out crowd at Wembley Stadium, the world of unlicensed boxing is also thriving. People from all walks of life are deciding to put the skills they've learned in their local boxing gym into practice in unlicensed fights. But what is unlicensed boxing? Is it legal? And, can you bet on it?
What is a Boxing Licence?
It makes sense to start our look at unlicensed boxing by gaining an understanding of what a boxing licence is and how they work. As we will see later on in the article, both amateur and professional boxers must obtain a licence from the applicable regulatory body in order to compete in an official fight.
For professional fighters in Britain, the British Boxing Board of Control (BBBofC) is the body that issues licences. You might have heard of the BBBofC in the media when potential fights are being talked up. It could be that a boxer has been stripped of their licence to fight professionally by the BBBofC because they have failed a doping test or been found guilty of committing a crime for example. In these cases the BBBofC has the right to withdraw licences and also to reissue them providing the boxer in question passes the right checks.
The British Boxing Board of Control also sanctions individual fights which they can withdraw at any time. An example of this was Dillian Whyte's fight against Derek Chisora. Although both heavyweights were licensed, the BBBofC withdrew their sanction of the 2019 fight after Whyte's comments that he would attack Chisora any time he saw him and a press conference descended into violence. Both Whyte and Chisora have fallen foul of the BBBofC at other times but are far from the only fighters to have had their licences suspended for one reason or another.
The BBBofC states on their website that the rules of their licensing "are designed to minimise [risk] and to ensure that boxers are fully prepared, fit and properly matched to enjoy a rewarding career". The BBBofC will carefully consider a boxer's amateur record before awarding a professional licence and make it clear that anybody without a good body of work in the amateur levels will not be granted a licence. Amateur licensing in Britain is slightly different in that it is handled by boxing clubs which are themselves governed by national bodies.
Professional boxers must also obtain licences from other jurisdictions if they fight in a foreign country. This has thrown up major issues in the past as the licensing rules will vary between countries and even from state to state in federal countries such as the USA or Australia. As was the case when Derek Chisora fought Vitaly Klitschko in Germany in 2013, boxers can fight internationally even if they do not hold a licence in their home country.
Unlicensed Boxing
The importance of regulation in boxing has never been more apparent. The evidence is piling up that repeated trauma to the head is causing awful suffering for former professional rugby players and footballers. Similarly, a great deal of research is being carried out into the effects of a boxing career and the various professional and amateur boxing organisations are doing their bit to try and protect their fighters.
Despite this, and the other benefits of licensing, unlicensed boxing continues in Britain, Ireland and beyond. The first thing to mention concerning unlicensed boxing is that it is not illegal. Climbing inside the ring to fight in an unregulated and unlicensed environment can be dangerous and it is certainly not for the faint-hearted but it does not constitute breaking the law.
When you think of unlicensed boxing matches you're immediately drawn to films depicting two men fighting dirty in grotty garages surrounded by a baying mob. While unlicensed boxing can be brutal, it isn't all like a scene out of Snatch.
Some of the most popular unlicensed boxing in Britain is known as 'white-collar boxing'. The name is derived from the boom in popularity of boxing among workers in the financial industry in Britain's big cities. Boxing gyms in London in particular have seen a big swell of members coming through the doors before and after office hours as city boys find another outlet for their competitive spirit. As boxing is a combat sport it is inevitable that people want to test themselves in the ring even if they don't want the rigmarole of passing the tests required for an amateur licence.
The other popular format of unlicensed boxing is charity fights. Many people who enjoy a fitness challenge decide that boxing is something they'd like to try and if you do that by taking part in a night that raises money for a good cause then you can see the appeal. Boxing is a dangerous sport though, both because of its combative nature and how physically demanding it is. Even though it's not illegal, taking part in any boxing match should never be a decision that is taken lightly.
Can You Bet on Unlicensed Boxing?
The short answer is no. While both boxing and bookmaking have a long history of operating underground away from the prying eyes of officials and governing bodies, both industries have long since cleaned up their act so you won't find markets on unlicensed boxing matches at your local bookie.
As we have seen, boxing is a very well regulated sport with governing bodies that ensure that fighters have the fitness, the skill and the experience required to fight. The gambling industry is another with very strict rules and regulations. Regulated bookmakers and betting companies in the UK and elsewhere sign deals with governing bodies in every sport to share data and work on codes of practice. It is these deals that ensure that the sport in question is happy with the rules of the betting companies.
You might think that bookmakers would take prices on high profile unlicensed boxing matches but as soon as the rules deviate only slightly from the norm the bookies have to tread very carefully. Without officials to ensure the right number of rounds or to score the fight accurately, for example, bookmakers won't take the risk.
Licensed Boxing's Many Levels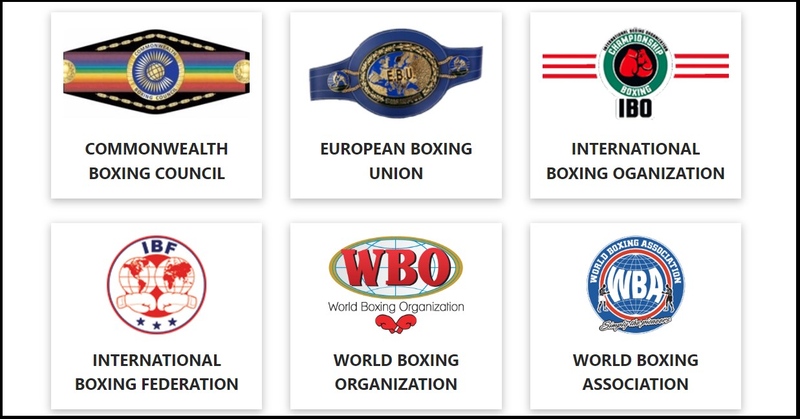 In 2022, Tyson Fury and Dillian Whyte went head to head in the most lucrative fight in British boxing history. In the build-up to the fight, both heavyweights were keen to stress that it was also the biggest fight in British history but to those who are not avid boxing fans it wasn't immediately clear why. This was because the fight would not crown the undisputed heavyweight world champion.
The world championship belts are supposed to provide a level of objectivity. You can argue until you are blue in the face about who the best international football team is and even about the validity of Fifa's world rankings but only one team wins the World Cup. Tyson Fury fans would, with plenty of justification, claim that he was the world's best heavyweight at the time of the Dillian Whyte fight but even after his sixth-round knockout win Fury was just one of two heavyweight world champions.
Fury's win at Wembley saw him successfully defend his WBC and The Ring heavyweight world titles. However, Oleksandr Usyk was still the IBF and WBO world champion as well as the WBA super champion. By beating Anthony Joshua in 2021, Usyk also won the IBO heavyweight title.
That left the heavyweight division with two world title holders across five different boxing organisations. It was a similar case in different weight classes. The five belts were each held by a different fighter in the cruiserweight division while The Ring belt was vacant in several divisions. At the time of Fury's win, Canelo Àlvarez (super middleweight) and Josh Taylor (super lightweight) were the only two undisputed world champions in men's boxing. The story was only slightly less complicated in women's boxing with Franchón Crews-Dezurn (super middleweight), Jessica McCaskill (welterweight) and Katie Taylor (lightweight) the only boxers to hold all five belts in their respective weight classes.
So far we've spoken only about the world championship but there are a whole host of rungs on the ladder right to the top. Take British fighters alone and you have area champions, British champions and Commonwealth champions among others.
Then there's amateur boxing. In Britain, the amateur sport is divided by country – England Boxing, Boxing Scotland and Welsh Boxing while amateur boxing in Ireland includes Ulster Boxing and the Irish Athletic Boxing Association covering Connacht, Leinster and Munster. Each of those bodies oversees amateur boxing clubs where the journey begins for so many young boxers, ensuring that coaches are vetted and providing a safe environment for boxers of all levels and running amateur competitions.
From humble beginnings, amateur boxers have a long ladder to climb. For many, the pinnacle of amateur boxing is the Olympic Games. The list of professional world champions who shone at the Olympics is as long as it is illustrious. It is a very long road to get to the Olympics and the vast majority of amateur boxers won't get there but the one thing they all have in common is an amateur boxing license. Just like professional boxers who fight for millions of pounds in front of thousands of fans, amateur boxers who fight under the banner of one of Britain and/or Ireland's regulatory bodies must obtain a licence to do so.
Unlicensed Boxing Conclusion
A night out at the boxing is something that any sports fan should experience at least once. The whole fight experience continues to go from strength to strength, especially for the biggest fights. Some find it a little too sanitised for their liking though and would prefer to go to York Hall or their local venue to see the action up close. Others go further and are into local unlicensed boxing scenes which have a very different feel again. The majority of unlicensed boxing, however, falls an awful way short of the spectacle of a big fight. You only have to search on YouTube for the unlicensed boxing match between Ricky Gervais and Grant Bovey for a feel of the level of boxing you're likely to see at an unlicensed fight.
As boxing continues to thrive people will continue to want to have a piece of the action. In much the same way as five-a-side football leagues take place every night and pubs are full of darts players on midweek nights, amateur unlicensed boxing isn't going away any time soon.