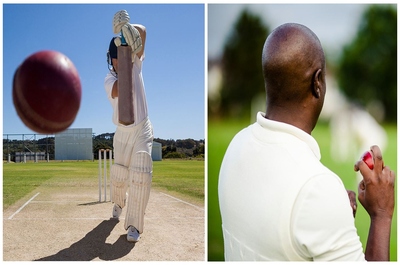 Cricket is one of the most popular sports in the world, even if much of that is down to its legions of fans in India, Pakistan and Bangladesh (which have a combined population of well over 1.6bn). Whilst almost everyone in those nations is very familiar with the game, as well as sports fans in England, South Africa, the Caribbean, Australia, New Zealand and elsewhere, cricket does have a reputation as being a game that is somewhat hard to understand.
One of the key distinctions in cricket is between the side that is batting and that which is bowling (also sometimes referred to as fielding). Teams typically have several specialist batsmen and other specialist bowlers, and often one so-called all-rounder, who is proficient in both disciplines. In addition, they have a specialist wicket keeper, a dedicated fielding position and the only member of the bowling/fielding side who is allowed to wear gloves.
You might be asking, however, do all 11 players have to bat? And do they all have to bowl? In this article we will look at just how specialised the various roles are and consider whether all players have, or are even allowed, to bat and bowl.
Do All Players Bat At Cricket?
The exact make-up of a cricket team will depend on many factors: the players available to the coach from within the squad is one, the format being played (T20, 50 overs or red ball), and the result needed are three of the most important ones. Irrespective of this though, all 11 players in a team will normally be available to bat in any given match.
According to the laws of the game they do not have to bat but barring injury or illness it is unheard of for one of the members of a team to choose not to bat. They may not be required to bat, for example if their side declares before they come in, or reach their target, but normally all 11 players are available to bat and indeed they will bat if needed.
What About Bowling?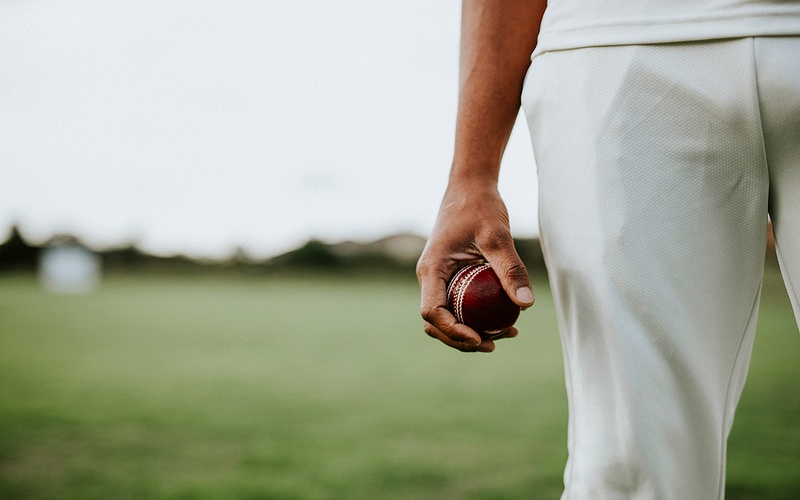 When it comes to bowling things are rather different. And yet, in keeping with cricket's many confusing paradoxes, they are also exactly the same. Put far more simply, all 11 players are legally allowed to bowl; but in the same way that it is unheard of for a player to simply choose not to bat, it is exceptionally uncommon for all 11 players to all bowl in a match.
That said, it may surprise many cricket fans that this has happened four times in Tests, including, for example, in the 2002 game between India and the West Indies. For reference, however, that is just four times in over 2,400 Tests, so around once every 600 games! On a further 14 occasions, a side has called upon 10 of their players to bowl.
As we have mentioned, cricket is a game of specialists and usually this means having four or five key bowlers. We will consider the typical make-up of a team shortly but in general, depending on the format of cricket being played, most sides have at the very least three players who are out-and-out bowlers and more commonly four or five. These players will also bat but their main function is to bowl.
A team may then also have one or two all-rounders capable of bowling but who are not normally among a side's best bowlers. Beyond that, there may be one or perhaps even two players who are chiefly batters but who can bowl if needed. They tend to bowl spin or medium pace and are often referred to as part-time bowlers. Typically they will only be used if one or more of the main bowlers is injured, things are going very badly and greater variety is required, or the wicket on which the game is being played is unexpectedly conducive to their type of bowling.
Quite how many bowlers a side will use tends to vary depending on the format of the game, how the match is progressing (generally but not always the fielding side will need fewer bowlers if things are going well) and the make-up of their team. As we have said, the record for most bowlers in Tests stands at 11.
In One Day International cricket no side has ever used more than nine bowlers in an innings, with all major nations having done this. In contrast, when it comes to the more recent innovation of T20 cricket, only one side has ever used as many as nine bowlers and that is Papua New Guinea, who did so against Bermuda in 2019. Many nations have used eight bowlers in a T20 clash.
However, whilst these are the records for the most bowlers used in each format, it is far more common to see four, five or six bowlers used. The only real exception to this is when a side is bowled out very quickly. In such a scenario a bowling side may only need to use three of their bowling options and sometimes just two. As recently as 2019, England needed just Chris Woakes and Stuart Boad to get the job done in the second innings of their Test against Ireland.
Can The Wicket Keeper Really Bowl?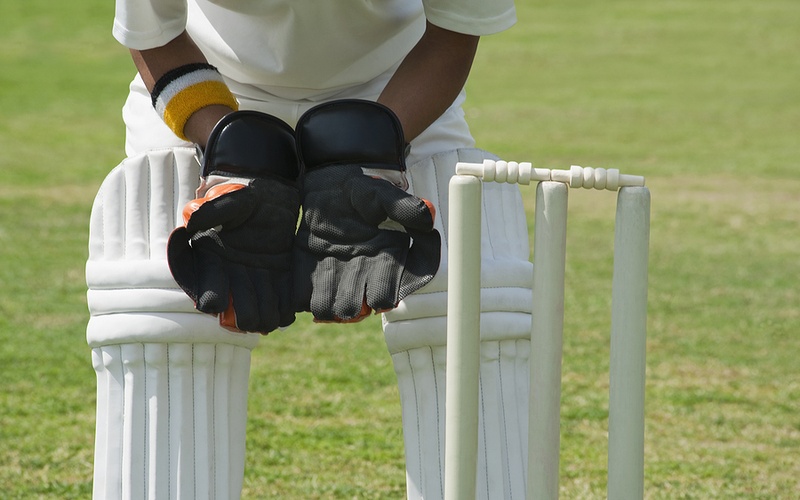 The wicket keeper is arguably the most specialised role in a team; however, as with most positions in cricket, it relates only to what a player is doing at a given time. As far as the rules are concerned, the wicket keeper is whoever is wearing the gloves when a ball is bowled, rather than being the player named by a side as their keeper.
If they so choose, a side can change their keeper during the game. This is normally only done when an injury occurs, which is not that uncommon given the keeper is catching balls delivered at well over 80 miles per hour and often has to dive to try and catch the ball. However, in each of the instances mentioned above when a side used 11 bowlers, they also swapped wicket keepers.
For example, in the game linked to above between India and the West Indies, India's Rahul Dravid took the gloves from the normal keeper, Ajay Ratra, whilst he bowled his one over of the game. Dravid, himself only a very occasional bowler and chiefly a batsman, bowled nine overs, the pair helping India deliver a mammoth 248 overs during the West Indies' first innings of 629/9 declared (a rare time where all players bowled but all did not bat).
Why Does Everyone Bat But Not Bowl?
This is an obvious question as it would seem reasonable to assume that if everyone normally bats (if required) they would also all bowl. It simply comes down to the structure and rules of the sport to explain why a side rarely uses all their bowlers. When a player who is principally a bowler comes in to bat, barring injuring themselves, they can only further their team's cause. They might get out for a duck (zero runs) but even then, they might help a more specialist batter to gain extra runs. Equally, if they score even a single run, that is one more than their side would otherwise have got.
In contrast, a very weak bowler, a player whose expertise is batting, might take a wicket and help their side. However, the far more likely scenario is that they will offer up easy runs to the opposition and thus damage their side's chances of success.
In addition, when a batter bowls, they are essentially relegating a specialist bowler to the sidelines. Effectively the team is using a less skilful player when a better option is available. In contrast, when an unskilled batter takes to the pitch they do so as their side's only option because each player can only bat once.
Typical Structure Of A Cricket Team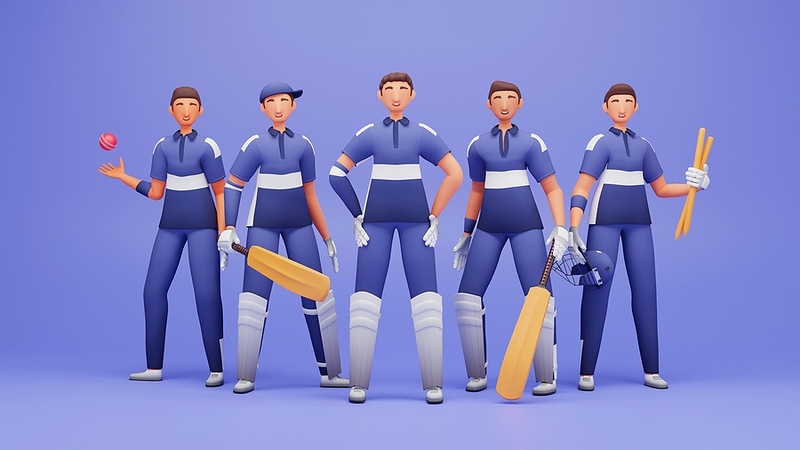 As briefly mentioned earlier, the make-up of a team depends on several factors but the most significant are as follows:
Format – in 20 over and 50 over cricket, there is a tendency to use more all-rounders and fewer specialists
Squad – teams in all formats love to have a player who can bowl and bat. If they have a genuine all-rounder they have more options to strengthen the batting line-up whilst maintaining a strong and varied bowling attack
Match requirements – more relevant to Tests, if a side knows a draw is enough for them to win a series, they may field more batters than usual
Wicket condition and weather – most likely to influence how many bowlers a side feels they need and indeed what type of bowlers
In white ball cricket, sides may opt to field as many as four all-rounders as it is vital that players can contribute with bat and ball. Especially in T20 it is rare to pick more than one bowler who is not at least reasonably adept with the bat because the importance of scoring quickly means there is a high chance that all or at least most of the team will need to bat.
In the modern game, wicket keepers, in all formats but especially in limited over games, are expected to be almost as good as frontline batters. Prior to the 1990s this was not necessarily the case and a keeper might be expected to average around 30 but over the past 30 years or so most teams would look for their wicket keeper to be much closer to 40.
As a very general guide most teams, across all formats, might usually field the following:
4, 5 or 6 batters – in Tests this is more likely to be higher, whilst in limited over it may just be four or even three
1, 2 or 3 all-rounders – in Tests one is more common, with higher numbers typical in white ball formats
1 wicket keeper – this doesn't change, although with keepers increasingly being specialist batters, teams may have more than one player in the group who can keep (or has kept) wicket. However, for each game only one will usually be deployed in the role
3, 4 or 5 bowlers – in Tests, four bowlers and an all-rounder is often the classical make-up but sides may field fewer specialists in limited overs games, or occasionally more
Conclusion
A pretty simple conclusion for this one: all 11 players on a cricket team are allowed to bat and to bowl within the laws of the game. It is very rare for 11 players to bowl and uncommon for more than six or seven to be used in most games. In contrast, if needed, all 11 players will tend to bat in most games.