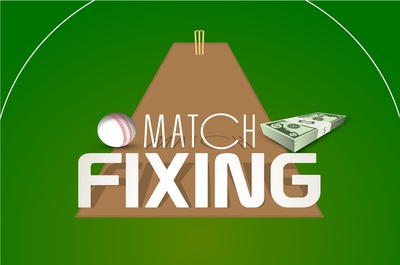 For various reasons, match fixing seems to be more prevalent in cricket than in most other sports, despite being widely regarded as 'a gentleman's game'.
It's not a good look for any sport, and reputations for foul play are hard to shake, but it is surprising to many that cricket of all sportshas this problem in the first place.
Here we take a look at how and why this is the case, how often it happens, what sanctions are imposed and some of the high profile cases when people have been caught.
What Is Fixing?
The beginning is always a fine place to start and so here we are. In this article we will look at fixing in general, covering both match fixing and what has come to be known as "spot fixing". Ultimately both are cheating, with the integrity of sport and of betting at stake. Sadly, in a sort of "no more honour among thieves" kind of way, fixing only ever takes place for financial gain these days, if ever it occurred for any other reason anyway.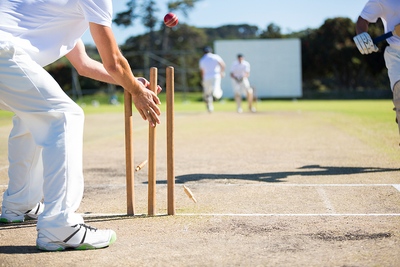 By that, we mean that the cause of fixing is not a desire for glory, for a certain team to win simply for winning's sake – even if by the foulest of means – but instead it is for pecuniary gain. Put in the simplest of simple terms, people fix matches so they can win bets.
Match fixing refers to players and/or officials colluding to fix the result of a given game, deliberately contriving a particular outcome overall. Spot fixing, which is typically viewed far less harshly and sometimes, by some people, almost as a victimless crime, involves fixing a much shorter passage of play which (in theory at least) doesn't affect the final outcome of the match itself.
A classic example of spot fixing might involve a bowler deliberately overstepping his mark to concede a no ball, or bowling a wide delivery on purpose. You can bet on the outcome of the next ball and such an action is viewed as having no real impact on the result of a match. Of course, spot fixing can cover a longer passage of play and the more involved it gets, the more it moves towards outright match fixing, even if the actual result of the clash is not being fixed per se.
Examples of this might include a batsman agreeing not to score over a certain number, a captain ensuring that their side do not surpass a given total, or the fielding side deliberately allowing the batting side to score more than they otherwise would.
Why Are Games Fixed?
In one sense we have already answered this: the ultimate motivation for fixing in cricket is money. But if we move the question one stop further down the line, why would players risk fines, bans, a total loss of respect and, indeed, their entire careers?
Well, sometimes players will take it upon themselves to fix a game. Cricket, especially below the elite level, is not a particularly well-remunerated sport, certainly not compared with football, golf, tennis, F1 and the major US sports. One or more players in a team may hatch a plot to make a few extra quid from a game in a way that they feel doesn't cause any real harm, especially if it involves spot fixing.
In such a scenario, money is the motivator and that is also the case when a third party approaches a player and bribes them to be involved in fixing. Naturally, approaches need to be well-planned and subtle but those behind match fixing are usually well organised criminal gangs who, for example, might be aware that a certain player has money problems. This might be due to a player having a gambling problem, a failed business venture or perhaps drug issues.
An even darker explanation for why players might deliberately cheat the great game of cricket is related to this. If a bribe is the carrot, then the stick has also been used to make players fix games. Players may be threatened directly, or else their families are threatened, either with violence or the exposure of a scandal of some sort.
Why Is Fixing Associated With Cricket?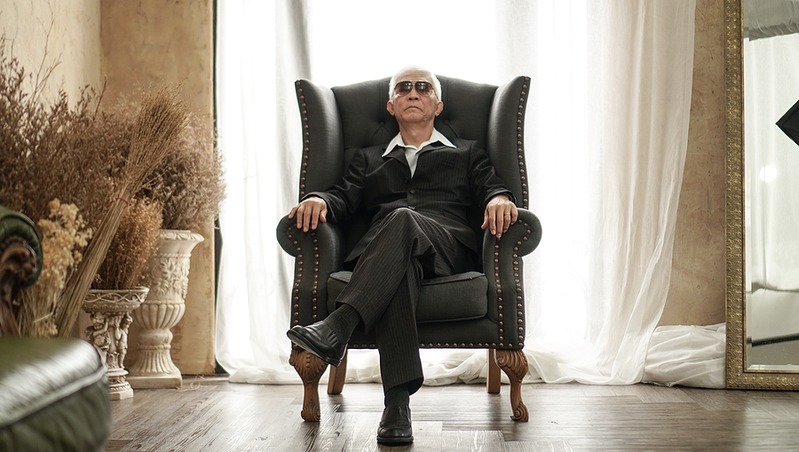 There is no doubt that fixing, cheating and corruption take place in just about all sports where there is glamour, honour and, of course, money at stake. We have seen such incidents in tennis, snooker, horse racing, football, cycling (though this is typically doping done to win, not that that doesn't bring financial rewards too) and other sports; but for some reason, cricket seems to be most often linked with the dark art of fixing. Why is that?
As we have already said, there are a number of factors but perhaps the biggest is the way Asian betting syndicates operate. Huge syndicates based in Asia are the hidden face of much betting and exert a lot more control over markets and odds than most people realise. These are often based in South East Asia but also in India (and other places), where cricket is huge and so too is betting, even if it often operates in a grey area legally.
India is a country of almost 1.4bn people and so the sums that can be made are huge. According to Al Jazeera, "conservative estimates by investigators show that this illicit market is worth up to $100bn a year". What's more, it is a poor country and so whilst stars such as Virat Kohli are millionaires, further down the pecking order some players can be bought relatively cheaply.
The other major factor is the nature of cricket, which just lends itself so well to fixing, in particular spot fixing. There are so many stats involved in cricket and so many related markets, with a whole host of in-play markets on what might happen on the next ball, in the next over, the next five overs and so on. Also, in terms of the result, wild swings in momentum are common, especially in limited overs cricket, so it may be easier to get away with fixing results when the game itself is naturally so unpredictable.
The last factor is one we have already touched upon and concerns the relatively small salaries earned by cricketers. England's centrally contracted players and the stars from the other big countries, especially the ones who ply their trade in T20 cricket, are handsomely rewarded. But such earnings are a relatively modern development and what's more, beyond the elite, earnings drop radically.
Of course, that is the case in most sports but it is more pronounced in cricket. If we consider that players in football's EFL League Two often earn over £100,000 per year and that the golfer who finished 150th on the 2018-19 PGA money list (US golf) made almost $700,000, the relatively paltry earnings of a county player in English cricket look very poor. And English clubs are among the better-paying ones globally!
Most Famous Cases Of Fixing In Cricket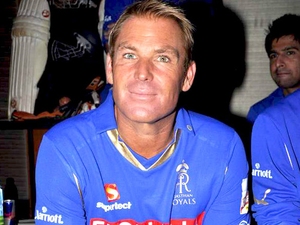 Infamous would probably be a more appropriate word but here is some brief information on the most notorious examples of fixing in cricket.
Hansie Cronje – Cronje was the captain of South Africa and a star of their post-apartheid team, but in 2000 it emerged he was involved in fixing with a major Indian syndicate. Facing a life ban he died in a plane crash in 2002. Did someone say suspicious?
Mohammad Azharuddin – another global cricket star, another international captain, "Azhar" was also convicted of fixing as part of a major series of investigations in 2000. He was banned for life and though that punishment was subsequently revoked, it is still accepted that he not only fixed large numbers of games but also forced other players to be involved.
Salim Malik – Malik was also a huge name and had captained Pakistan but was another given a life ban in 2000 with claims he was bribed upheld.
Shane Warne and Mark Waugh – these two legends of Australian cricket were not on the same level as some of the other players on our list but their stature Down Under and in England made this a huge case. They accepted money from an Indian bookmaker to divulge information on the state of the pitch and weather and whilst not match fixing, this still contravened various ICC rules.
Mervyn Westfield Westfield's case of fixing was also not at the same level as the first three names on our list but he made history, becoming the first English player to be convicted of spot-fixing. In 2012 he was given a prison sentence of four months for deliberately bowling wides in exchange for a £6,000 bribe.