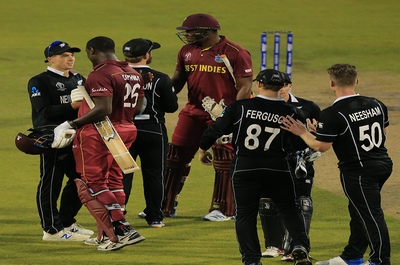 Cricket is a sport enjoyed globally, but it's not a game famous for its accessibility to those new to it, and has a reputation for being complex with arcane rules and regulations.
One area of concern for many people who are new to watching and betting on cricket concerns the draw. In particular, some fans and punters may be unaware of the difference between a tie and a draw when it comes to cricket. If that sounds like you, fear not; that's where we come in.
Of course, by "cricket" we are referring to the sport famous for the sound of leather on willow, the classic England versus Australia Ashes battles and, when it comes to England, rain stopping play. But the wider sport of cricket has changed over the years with new formats being introduced. These are all still cricket, but different rules have been introduced to create new versions of the game that are faster, shorter and in some ways more exciting.
The three main versions of the game are Tests, One Day Internationals and T20, although there are other formats, especially in terms of domestic and club cricket, with The Hundred being the latest version of the game to be invented. Here though, we will focus on the three main international formats listed above and explain how the draw applies, if indeed it does.
Draws In Test Match Cricket
Test matches are the oldest version of the game there is, certainly at international level. The first official game took place in Melbourne in 1877 between England and Australia. The format and various rules have changed a little over the years but perhaps the biggest change came in 1939 when the idea of "timeless Tests" was abandoned.
Up until this point matches played indefinitely until either one side won or there was a tie (of which more shortly). The last such game, of which there were 99, took place in 1939 and went on for a whopping 10 days.
Tests are now restricted to five days and to win, a side must bowl the other one out twice, taking all 20 wickets (unless a player or players retire hurt or are unable to take to the field, and excluding declarations). If neither side manages that feat then the game is a draw, irrespective of the score. Put another way, if one, or both teams do not complete each of their two innings, the game is a draw.
For example, if England bat first and score 600 (we can but dream) and then bowl out Australia for 200, England would lead by 400 runs. If they choose not to enforce the follow on, they may add a further 250 to lead by 650. Let us imagine that they then take nine Australian wickets for just 150 runs. In this scenario, England would lead by 500 but if they do not claim that last wicket before the end of play on the fifth and final day, Australia claim a draw and, as far as the history books are concerned, it is honours even.
A draw has traditionally been one of the most common results in Test cricket since the advent of five-day matches. Often due to time lost to rain, bad light or other circumstances, at the time of writing England have drawn 349 of their 1030 Tests (34%), with Australia drawing 212 (25% of their 834. These figures are fairly consistent across the major Test-playing nations.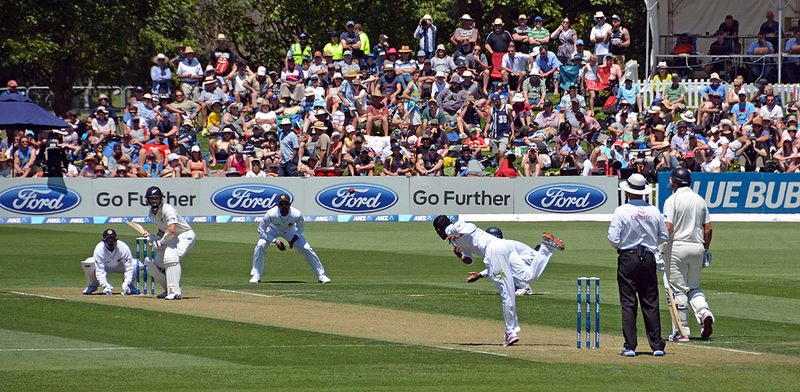 In stark contrast, England have never tied a Test and Australia have tied a game in that format just twice. In fact, in approaching 150 years of Test cricket, the only ties in the sport have involved the Aussies, with India and West Indies the other sides involved. That means there have been just two ties in more than 2,400 Test matches.
Ties are so rare that when it comes to betting on Test cricket the tie is not even offered as a standard bet. The draw is often priced at odds of between evens and 3/1, depending on the weather and the ability of the respective nations. In contrast, the tie commands its own special market, with odds sometimes in triple figures – but even then it is a poor option for something that happens around once every 1,200 games!
A tie is where both sides have completed their innings and the scores are level. Essentially a tie occurs when, with the scores level, the side batting last loses its 10th and final wicket. So all four innings have been completed (each having been completed either through the taking of 10 wickets or a declaration), and the aggregate scores are level.
Just to confuse matters a shade more, we should also add that there exists the possibility of a drawn game with the scores level. The game ends at the end of the fifth day with the scores level but because the side batting last has not lost all of their wickets it is a draw rather than a tie.
India and West Indies were again involved in the most recent occurrence of this freakish result, drawing with scores level in 2011. The only other time this happened was in 1996, when England needed three off the last ball to win the game with Zimbabwe but could only manage two.
Draws And Ties In ODI Cricket
One Day Internationals are almost exclusively played across 50 overs and, as the name suggests, take place on a single day. The first ODI was played much more recently, in 1971, again in Melbourne and again by the hosts and England. In contrast with Tests, ODIs do not feature draws at all, although a tie is a possibility.
Ties are far more common in one-dayers, though still rare, with the West Indies having tied 10 of their 825 matches at the time of writing. Australia, England, India and Pakistan have all tied nine ODIs, though Ireland's record of three ties from 164 games has resulted in the highest percentage.
A tie is typically offered as an option when it comes to betting on a One Day International, though given how infrequently they occur it is not an option usually worth backing. A tie occurs when the sides finish with the same score from their 50 overs (or when they have lost all 10 wickets if that comes first).
In some series, but more typically in a knockout competition, some form of tiebreaker may be used in the event of the scores ending level. In the past, a "bowl-out" has been used, with bowlers attacking batsman-less wickets. This was replaced by a "super over", with each side trying to score as many runs as possible from just six balls. The most famous super over happened when England pipped New Zealand in the 2019 World Cup final after the rivals had tied on 241 runs each.
An alternative method of separating teams has also been used internationally, though is more typical in club cricket. This sees the side that lost the fewest wickets being declared the victor and was used twice in the 1980s in games between India and Pakistan (India won) and Pakistan and Australia (Pakistan won). Note that typically if you are betting on a side to win a game this will not include any such tiebreakers, with bets settled as a tie.
T20 Cricket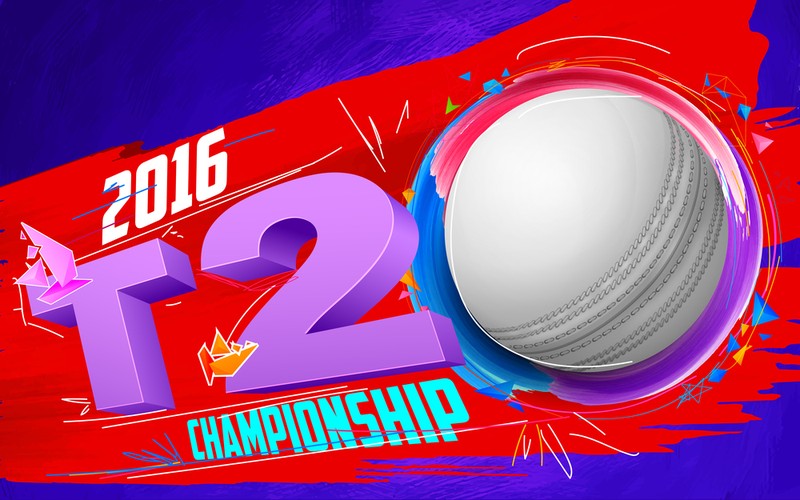 The newest version of the game also takes place on a single day, but teams get just 20 overs as opposed to 50. This fast-paced, boundary-laced cricket on steroids has proved a hit with younger fans. The first men's international T20 took place in 2005 in Auckland, with Australia beating the Kiwis.
T20 is played internationally, with various series taking place, before or after ODI or Test series, and a World Cup; but domestic competitions are really what it is all about. Competitions such as the Indian Premier League and Australia's Big Bash give fans a great spectacle and offer players a life-changing payday.
As with ODIs, there are no draws but ties are a distinct possibility; the short nature of the matches leading to lots of close, tense finishes. Ties are typically settled in the same way as in the 50-over format, though different competitions, including bi- and tri-lateral series, may have their own variations.
NZ are the tie kings when it comes to T20 Internationals, managing eight, well ahead of a trio of nations on three. At the time of writing there have been 19 ties, a considerable number given the relative newness of the format, NZ recording a tie once every 17 or so games. Most of these 19 matches have been settled by a super over, with some using a bowl-out and one, between Scotland and Ireland, simply being declared a tie.