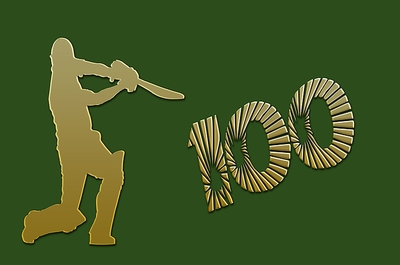 To outsiders and newcomers, cricket can be a complex enough sport as things are. The LBW law alone can keep a novice confused for days. So when we introduce the fact that "cricket" is essentially not just one sport but two, three or even four, it is easy to see why some may be put off from further investigation.
In truth, cricket is a single sport but comes in different forms. Broadly these can be divided in two, with red ball cricket, or long form cricket, the more traditional version of the game, of which international Test matches are the pinnacle.
White ball cricket, or short form, is a much newer variation and until recently the two main versions of that, two further sub-divisions, were 50-over games, or "one dayers", and 20 over games, known as T20 or Twenty20.
What, then, is The Hundred?
The Hundred

Some cricket critics argue that the sport is too slow, takes too long and is not exciting enough. What's more, many fans around the world think that the idea that you can play for five days and not have a winner (around 25% of Tests are drawn) is baffling at best and a massive turnoff at worst. One day games were created to offer a more captivating type of cricket that would appeal to a younger fan and a wider audience.
The first-ever Test match was played in 1877 whilst the first One Day International (ODI) was played almost 100 years later in 1971. The first T20 games were played in 2003, with the first Twenty20 International clash taking place a year later (though that was a women's game, the first men's match came along in 2005).
The Hundred can be seen as a continuation of the trend to shorter matches with more focus on runs and in particular boundaries. Moreover, many view it as reflecting a general societal shift to more immediate gratification, shorter attention spans and sport being more commercially motivated.
In keeping with appealing to Twitter-esque attention spans, we'll keep our explanation simple. The Hundred is a new cricket format that sees games cut from approximately 2,700 deliveries (Tests) to 600 in one day games, to 240 in T20s (20 six-ball overs per team) to just 100 each (200 in total) in The Hundred.
History Of The Hundred
The Hundred was the name given to the pioneering tournament that was scheduled to take place in the summer of 2020 but, well, we all know what happened then. Due to the pandemic of 2020/21, not a single competitive game of 100-ball cricket took place in its' first year of existence. The first ever game scheduled to take place was in the women's tournament between Oval Invincibles and the Manchester Originals on the 21st July 2021.
The concept of the new competition was mooted in 2016, with the 18 major counties voting in favour of an eight-team, city-based format in September of that year. England's various T20 competitions had never really enjoyed the success of the IPL or Australia's Big Bash and it was felt that a new format that was radically different to England's county-focussed structure was needed.
Some felt that it was another format in a crowded marketplace and that a revamped 20-over tournament would have been a better idea. However, in general, the reaction from within the English and Welsh game was positive. The new tournament would guarantee significant income for all the counties, whether they hosted games or not. In addition, it would also receive major television coverage, with all games live, including a good number free-to-view on the BBC, including the finals of the men's and women's competitions.
Terrestrial TV coverage was seen as a big part of the concept, as was the fact that the women's games will generally be played alongside the men's as doubleheaders. These facts, plus the short and exciting format and strong branding, were designed to make the new tournament as appealing as possible to both men and women across a range of ages and ethnicities.
The Hundred Format And Structure: Key Facts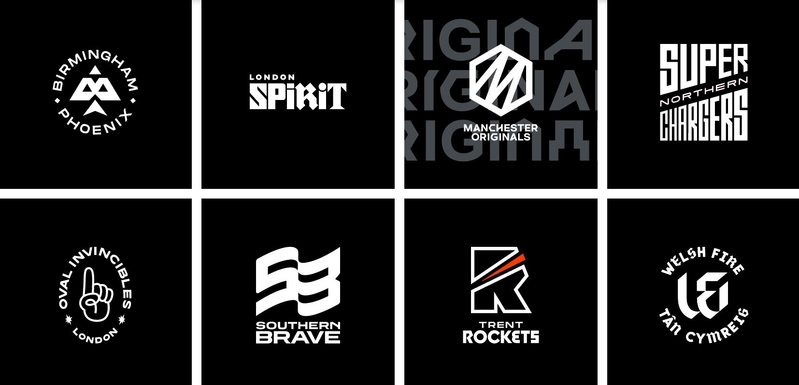 As with any brand new competition, there can be a lot to take in and that is particularly the case with The Hundred because pretty much everything is new, including the rules, the format and even the teams. Let's start with the teams, with all franchises having a male and female squad (note that our focus in this section is the men's tournament).
| Team | City | Ground |
| --- | --- | --- |
| Manchester Originals | Manchester | Old Trafford |
| Northern Superchargers | Leeds | Headingley |
| Birmingham Phoenix | Birmingham | Edgbaston |
| Trent Rockets | Nottingham | Trent Bridge |
| Welsh Fire | Cardiff | Cardiff Wales Stadium |
| London Spirit | London | Lord's |
| Oval Invincibles | London | The Oval |
| Southern Brave | Hampshire (Near Southampton) | The Rose Bowl |
Players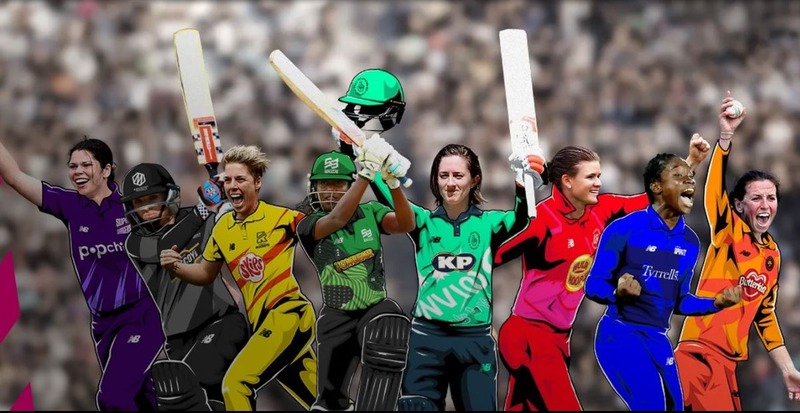 Each squad is 15 players strong, with a maximum of three overseas participants. Each team, or franchise, gets to pick at least one centrally contracted England Test player who is signed to one of their constituent counties. So, for example, Northern Superchargers is made up of Yorkshire and Durham, so could choose from Joe Root, Ben Stokes or Jonny Bairstow (the latter is no longer centrally contracted but was when the initial squads were picked).
If a franchise does not have an eligible player then they can select an alternative player from the "England pot", which is how Trent Rockets obtained Joe Root for example. Squad selection was muddied somewhat by the postponement of the 2020 season but in essence, teams are a mix of England players, overseas options and "Local Icons" (players from the constituent counties).
Selection of the non-contracted players is done using a banded draft, with each team getting to pick in turn, coaches having 100 seconds to make their call. Following that, each side has a final "Wildcard" pick to complete their squad. The precise details of the draft, which was televised live, are a little complex but can be seen in full at the official website of The Hundred.
Whilst the draft is far from easy, the end results and the squads assembled are top draw. All eight teams have some world class international players, excellent England talent and a smattering of the best local players as well. Players to look out for include:
Manchester Originals – Jos Buttler, Harry Gurney, Kagiso Rabada
Northern Superchargers – Ben Stokes, Aaron Finch, Adil Rashid, David Willey
Birmingham Phoenix – Moeen Ali, Kane Williamson, Chris Woakes
Trent Rockets – Dawid Malan, Alex Hales, Joe Root, Rashid Khan
Welsh Fire – Jonny Bairstow, Kieron Pollard, Ollie Pope
London Spirit – Eoin Morgan, Glenn Maxwell, Mark Wood
Oval Invincibles – Sam Billings, Sam Curran, Jason Roy, Tom Curran
Southern Brave – Jofra Archer, Chris Jordan, Tymal Mills, David Warner
Tournament Structure
Thankfully the structure of The Hundred is a whole lot simpler than the player selection process. The 2021 season was scheduled to start on the 21st July and conclude on the 21st August.
Each team plays four times at home and four away, playing six teams once and their nearest rival twice, both home and away. Whoever tops the table proceeds directly to the final with the sides finishing second and third meeting in the semi.
Each game should last just two and a half hours.
The Hundred Rules
With just 100 balls per team, power hitting and wickets will be the order of the day and whilst most rules are the same as for any game of cricket, there are some interesting tweaks which could lead to fascinating tactical developments. The key rules to note are:
100 balls per side
Bowlers can deliver five or 10 consecutive balls as decided by the captain
After 10 balls the bowling side change ends
Maximum 20 balls per bowler
One timeout per team allows the coach two and a half minutes with their side
Each side will have a powerplay of 25 balls. During this only two players are allowed outside of the 30-yard fielding circle