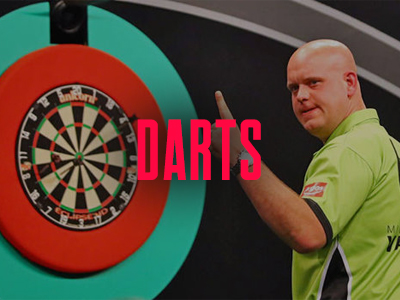 People have long argued if darts should be considered a 'real sport' but for us, there is really no debate.
Darts betting is something you will find offered by virtually every online sportsbook, as for them, it is a sport just like any other.
It may not attract as many bets as some other more global sports but betting on darts does offer something of its own unique charm.
It may lack the blood sweat and tears of boxing and the large stadiums of football too, but darts fans can sure cook up an atmosphere.
Even just as a neutral observer with a small wager on the action, it can be hard not to get carried along given the infectious enthusiasm of the crowd.
So that answers the question of whether darts is a sport or not, but as for betting on it, there are many questions still to be answered.
How to Bet on Darts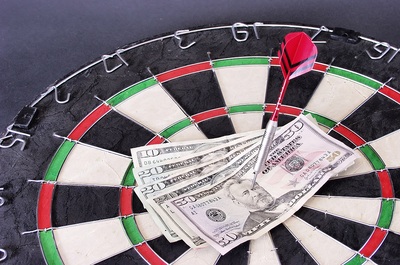 Darts only tends to receive notable media coverage during major tournaments such as the PDC World Darts Championship but there is much more action you can bet on.
Whether it be a league or tournament, darts has various competitions that you can easily bet on throughout the year. Some bookmakers may provide better coverage than others but there is a good deal of overlap between them.
As is the case across sports though, the 'bigger' the league/competition, the more additional markets you are likely to come across. You will therefore not find all the options listed below available for every game of darts.
The options available do vary by betting sites too though, so it can be worth shopping around if you are on the hunt for some extra markets not offered by your usual choice.
Main Bets on Darts

If a bookmaker decides only to provide odds for one market for any given darts clash, it will be 'match odds'.
This is always a straightforward choice of player A or player B to win, there is never a third possibility of a draw like in some other sports.
If extra markets are available, they are likely to include all (or at least a selection) of those below:
Match Betting/To Win Match – Also known as 'Match Odds' or 'Match Winner' here you are simply predicting which player will win the entire match.
Correct Score – Betting on the exact scoreline of the match and in favour of which player e.g. van Gerwen to win 4-0.
Total Legs/Sets – A bet on if there will be over/under a specified amount of legs or sets in the match.
Handicap Betting – A bet on the player you think will win the game when a specified number of legs/sets has been added to or subtracted from their actual score. For example, you might be on a player to win when given a +1.5 leg advantage. Handicaps are applied in legs for match play tournaments or sets for 'set play' matches.
First Leg Winner – Which player will claim victory in the first leg. You can bet on future leg winners in live betting as the game progresses.
Leg Total Checkout – What will the winning player score in their final visit to the oche before winning the specified leg.
Highest Checkout – Which player will record the largest finish to any leg (maximum of 170)? You may also bet on the highest checkout score over/under (not player specific).
First Break – The first player to win a leg while throwing second.
Other Types of Bet
You can place a single pre-match bet on the markets mentioned above but you are not limited to this when betting on darts.
Additional betting options exist that can increase your odds or simply open up your possibilities.
In-play Betting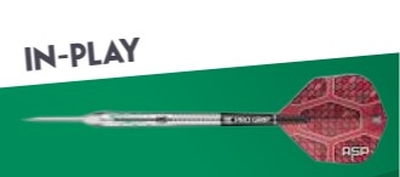 If a bookmaker is offering pre-match odds on darts, you can expect that it will feature on the in-play section of the site when the match begins.
The market offering will be largely similar to pre-match but some markets will update so you may find 'winner of leg 3' offered if that is the next leg up.
Live streams are not uncommon for in-play darts betting, allowing you to watch the action live (don't always expect there to be a crowd though).
In addition, or instead of this, some sites may provide some key match stats showing things such as three dart averages and highest checkout.
Outrights
Outright markets are not something you will find lots of with darts but your bookmaker may provide one or two.
An outright bet focuses on the outcome of an entire tournament, as opposed to an individual match as most bets do.
Within darts, the choice is usually limited to the tournament (or group) winner.
This will typically be for an upcoming/in-progress tournament, or it will be early odds for the PDC World Championships.
With this major tournament, you can find betting sites that will take bets months in advance.
Accumulators

When betting on darts you are not limited to placing just single bets every time.
If you want to make several selections and make them form one bet, this is easily done at almost any online betting site.
You can even mix and match your markets (providing they are not from the same game) to open up multi-betting options.
From these, the most popular pick is an accumulator as it can produce a big return from just a single stake.
They are hard to win though because even just one losing selection on the bet will mean it's settled as a loser.
Important Rules for Darts Betting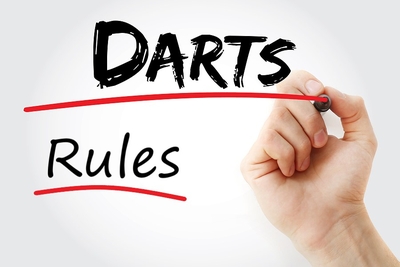 Darts is a very simple game which means there are not too many rules to be aware of when it comes to betting.
Other than providing descriptions of markets, as we have done earlier, bookmakers will have a few general rules they apply to darts as a whole too.
While these can vary depending on what site you use, those that feature below are quite typical.
Postponements – If a match is postponed or cancelled for whatever reason, bets will be voided unless it is rescheduled within the next day or two (exact time depends on the bookmaker used).
Outright Bets – If you back a player to win a tournament, but they do not take part, regardless of the reason, this bet will be a loser. This is because an outright bet is considered an ante-post market.
Withdrawals – If a player withdraws before a match begins, all bets will be void. If a player withdraws/forfeits mid-way through a game, the player that progresses will be deemed the winner for the purposes of the 'match odds' market. Other bets will be made void unless already settled.
Highest Checkout – In a single 'highest checkout' bet, should two players have the same score, creating a tie, the bet will be voided. If the highest checkout forms part of a double/treble though, e.g. the most 180s and the highest checkout, a player must win this outright. In the event of a tie (of either element) the bet will be settled as a loser.
Darts Betting Guides
It's one of the only sports where fitness isn't an issue for the players, but for a bettor, some very healthy returns can be made betting on darts. It's a great sport for betting because you can make it as easy or as complicated as you like, with plenty of different markets available, and even the occasional just for fun market too (colour of the finishing double, for example).
If you are looking for something new to bet on that won't take too much time to learn, then darts is an excellent choice, and the information in the articles below will get you up to speed and hitting the bullseye more often.