In all sports, the correct score bet is a classic method of finding better potential returns in a game where the odds to win are either unfavourable or improbable, and darts is no different. However, there are a few different ways to tackle this market.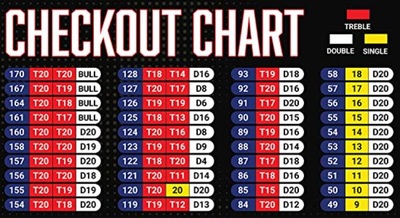 It's not the most popular way to bet on a game of darts but it certainly offers some of the most interesting markets. Anyone new to darts betting who isn't quite sure what checkout betting is can get caught up here in just a few minutes.
Darts is not a sport regularly associated with cheating, but it has happened from time to time. Much more common are incidences of psychological warfare boiling over into more serious territory.