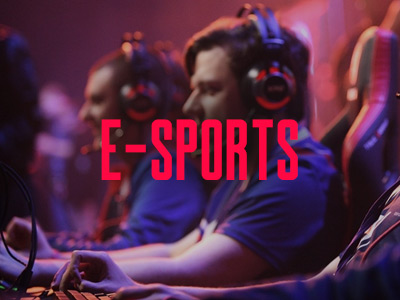 Not only has interest in eSports sky-rocketed in recent years but so has interest in betting on it.
Such is its popularity today that it is not unusual to find online betting sites having a dedicated 'eSports' section on their website.
It appears a sensible sport to invest extra time and resources in because the eSports betting market is expected to continue its growth.
Estimates suggest that by 2028 it will be comfortably worth around $2.5bn annually.
Many bookmakers recognise the value in appealing to eSports gamblers and this is partly why there has been a stark increase in betting sponsors across the sport.
Whether it be events or team clothing, betting companies are having an increasing impact on the eSports sponsorship landscape.
How to Bet on eSports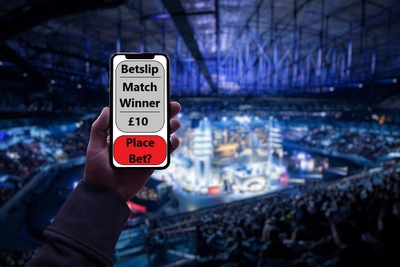 Because eSports encompasses a whole range of popular video games, you can experience quite a diverse betting experience.
Online betting sites that take competitive gaming seriously will provide odds for a wide range of different games.
As well as taking a closer look at these, we will also view some of the most popular betting options that accompany each game.
Before we move on to this, it is worth pointing out that eSports can enjoy excellent coverage at some betting brands.
For the stronger sites, they will boast a long list of daily fixtures from action taking place all over the world, even down to quite minor events with small prize funds.
This means you end up with no shortage of events to bet on both pre-match and live.
League of Legends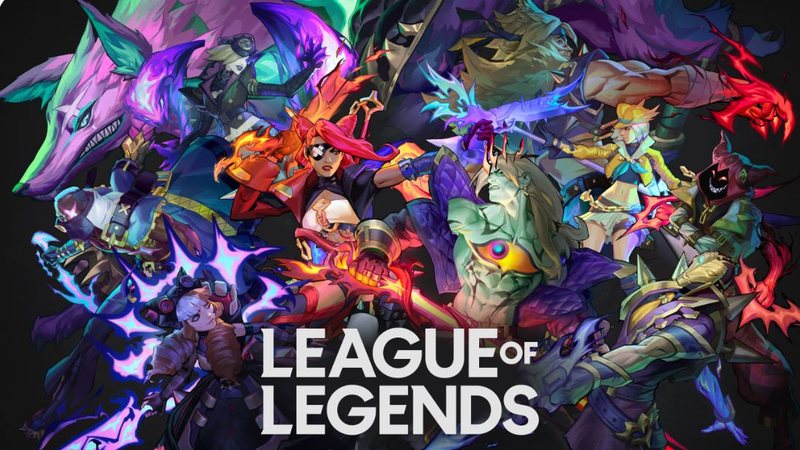 League of Legends is one of the pioneers of the eSports industry, boasting a massive player base and an equally enthusiastic fan following.
Commonly referred to as LOL, the main game mode (Summoner's Rift) involves two teams of five competing against each other to destroy the opposing team's Nexus, located deep in the enemy base. The game features a diverse cast of champions, each with unique abilities, resulting in strategic gameplay and exciting battles.
LOL is comfortably the biggest eSports game when it comes to gambling, attracting more wagers than any other game. Given this demand, many bookmakers have created a wide array of alternate markets you can access for LOL clashes.
The list below features the most popular of what is typically available but some brands offer far more than this.
Match Winner – Simply which team will win the match. There will always be a winner as a draw is not a possibility.
Map Winner – Which team will win a specified map, e.g. Map 1.
Handicap Betting – Betting on a team will win with a handicap applied to their score, e.g. +1.5.
Total Maps Over/Under – Most LOL matches are played as a best of 3 or 5 maps, so you can bet on how long the match will go on for.
First team to… – Betting on which team will reach a certain milestone first such as first blood, slay baron or destroy inhibitor.
Total kills over/under – How many kills a team will achieve on a map. Handicap bets on total kills are often available too.
Dota 2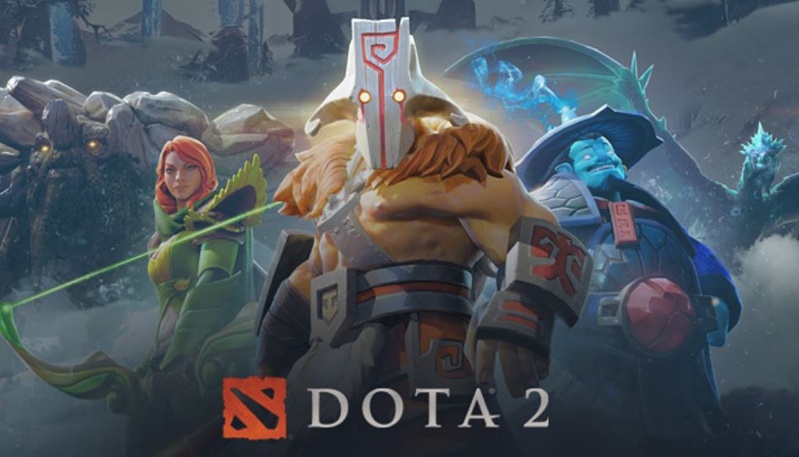 Another of the big iconic titles in the world of eSports is Dota 2, or Defense of the Ancients 2, to give it its full and less commonly used name.
As with League of Legends, it is another multiplayer online battle arena (MOBA) game featuring two teams of five and the aim is to destroy the structure (Ancient) located in the enemy base.
There are some notable differences between the two though, one being that DOTA has more flexibility when it comes to heroes and tactical approaches.
Match Winner – Betting on which team will win the contest overall.
Map Winner – A bet on the team that will win the selected map.
Handicap Betting – Betting on the match winner but with a handicap value applied.
Team to slay the 1st Roshan – First team to slay Roshan, the powerful neutral boss that rewards the team that defeats him with strong single-use items.
Most kills – Betting on which team will secure the most kills, either over the entire game or for a specific map.
Kill handicap – Here the bet is on which team will register the most kills after applying the stated handicap figure.
Counter-Strike: Global Offensive (CS:GO)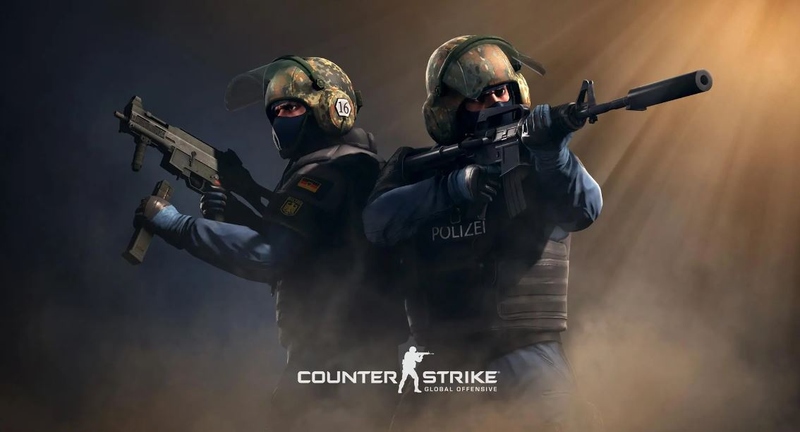 The final of the eSports 'big three' is Counter-Strike, the first-person shooter first developed back in 2012.
Although there is no shortage of first-person shooter games, CS:GO is particularly popular for its emphasis on teamwork and strategy, as well as accurate aiming of course.
From a spectator's point of view, the game's uncluttered scenery and simple format make it very easy to follow the action too.
Match Winner, Match Handicap – The same as mentioned with LOL and Dota 2.
Correct Round Score – Predict the exact score that a map will end on.
Map Handicap – Betting on who will win a map after the round handicap is applied.
Total Maps Played Over/Under – As competitive CS:GO uses as 'best of x maps', you can bet on the total number that there will be.
Total Team Rounds – The number of rounds a team will win, under/over a specified amount. This can be per the whole game or for an individual map.
Correct Map Score – Predict the overall score of the match and in favour of which team.
Other notable eSports titles include the likes of Call of Duty: Warzone, Valorant, Rainbow Six Siege, Fortnite, Rocket League, Apex Legends, PUBG and Overwatch.
You should find it is not too hard to find a bookmaker that takes bets on most of these. There is some overlap of markets across the games such as match winner and map winner but they can have their own specific markets too.
The less popular the eSport though, the fewer alternative markets you will have available. Therefore, do not expect to see as many options for games in the list above as you would for LOL, Dota 2 or CS:GO.
Other Types of Bet
The focus up to now has been on placing single bets on single eSports matches.
Although it is a popular option, you are not restricted to this when placing eSports bets as other bet types do exist.
Outrights
Outright bets in eSports usually involve betting on who you think will win an upcoming (or current) tournament or competition, whether it be a major championship or a qualifier event.
Often outrights have their own separate page or tab, so you will not find them within specific match betting.
You will be presented with all the teams involved in the competition and it is simply a case of trying to predict the winner.
Sometimes you may find a couple of alternate outright markets such as 'to reach the final', 'group winner' or 'region of winner', typically though, other outright markets like this only feature for more major competitions.
In-Play Betting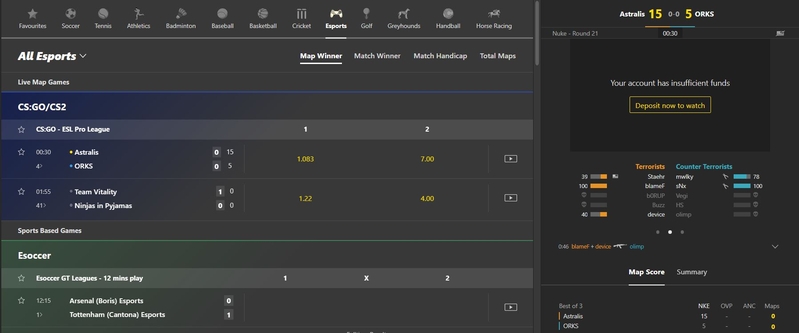 eSports is something that enjoys some great in-play coverage so you will find it frequently on 'live' sections of most betting sites.
Partly this is because there are lots of eSports fixtures around the clock and partly because betting sites are happy to provide live odds.
It is very common to find bookmakers providing a live stream for many eSport matches too, allowing users to watch the action while they bet.
For some, the ability to watch the action adds excitement and also helps inform decisions about which bets to place.
Accas

You can combine betting selections across different eSport matches to form what is known as an accumulator bet, or acca for short.
You cannot combine markets within the same game, but choosing one from numerous games (and even other sports) is supported.
By doing this, you can create a high-odds bet as you require each leg to be a winner to get a return on your bet.
Some betting sites even run special promotions for accas and these can apply to eSports betting, sometimes exclusively.
Important Rules for eSports Betting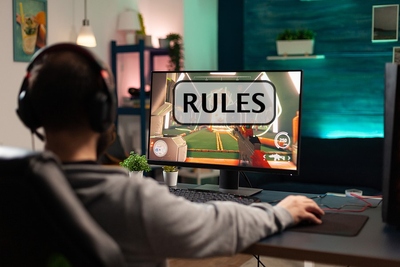 There is nothing too complicated about betting on eSports but there are some rules you ought to be aware of.
These are largely standard rules you will find across betting sites, outlined in their 'game rules'.
There can be some variation among bookmakers though so you may want to check the small print of the site you use.
Change of format – If a match changes format, for example from a best of 3 to a best of 5, bets made prior to the change will often be made void.
Team Line Up – Should a team decide to make some changes to its line-up, most bets will typically stand.
Draws – Draws do not tend to happen in eSports but if it does, and a draw was not an available betting option within the market, bets will be marked void.
Settling of Bets – Results are typically settled on the official broadcast of the game by the publishers/organiser, or game API if this is available.
Map betting – If you were to bet on Map 3, but there is no Map 3 because the match has finished after two maps, all bets on Map 3 will be refunded.
Overtime – In CS:GO, map round handicap betting will usually include overtime rounds, unless this is stated otherwise.
Cancelled/postponed matches – It is common for eSports bets to stand providing that a cancelled/postponed match is rearranged within 48 hours of the original scheduled start.
Disqualification – In the event a team/player is disqualification, what happens to your bet will vary. Some bookmakers will void most, if not all bets not already settled while some will settle the other team/player as the winner.
Esports Betting Guides
It's a whole new world out there, and betting on other people playing video games is now a mainstream way to potentially earn money, in fact, there are huge tournaments that take place paying millions to the winners. If you want to stay up to date with the latest betting trends, then eSports is where it is at.
Betting on eSports is very good if you like events that are live streamed, this is obviously much easier to provide since it is all digital, and it is an area that has much more room to grow. Below we have a selection of articles that will teach you your DOTA from your COD, and your CS:GO from your LOL.