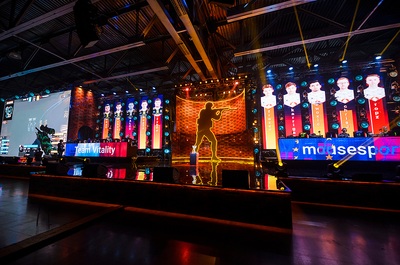 Esports is an ever-growing sport, not just in terms of viewing numbers and media coverage, but also with regards sponsorship opportunities and betting revenue too.
Online video gaming is one of the most lucrative and fastest growing industries in the world, and the hobby is no longer seen as a past time just for adolescents – people of all ages enjoy video games these days.
Indeed, it is not solely a hobby anymore either, as the following tournaments and their huge prize pools will demonstrate.
With the increased significance that eSports is having on a global stage it is worth exploring the top 10 competitions that occur each year, and what makes them important.
We'll get straight to the point, here are the 10 biggest and best.
Top 10 Biggest eSports Tournaments
| Competition | Date | Length and Teams | Prize Pool |
| --- | --- | --- | --- |
| The International | August | 18 teams over 5 days | $34.3 million |
| Fortnite World Cup Finals | April-July | Six games player over two days | $30 million |
| League of Legends World Championships | September | 22 teams over two weeks | $6.4 million |
| Call of Duty League Championship | August | 32 teams over two weeks | $6.4 million |
| Honor of Kings World Champion Cup | August | 12 teams over two weeks | $4.6 million |
| PUBG Global Championship | November | 32 Teams over four weeks | $4 million |
| Fortnite Fall Skirmish Series | Autumn | Five clubs over eight weeks | $4 million |
| Overwatch League | All Year | 20 teams over the year | $3.5 million |
| Dota 2 Asian Championships | January | 16 teams over two weeks | $3 million |
| Six Invitational | February | 20 teams over two weeks | $3 million |
1.The International – August – $34 Million Prize Pool
The International is a yearly competition where 18 teams compete to be crowned the world champions of Dota 2. This is a Multiplayer Online Battle Arena (MOBA) game in which teams of five have to destroy the other teams' base, whilst defending their own. Teams qualify for The International by playing on 'The Dota Pro Circuit', with the top 12 teams at the end of the season directly qualifying for the world championships. The other six teams receive an invitation by winning qualifying matches in six regions across the world – coming together for the finals in August.
Teams in the competition are drawn into two pools and each set of nine play a group stage in which the bottom team are eliminated. This leaves 16 teams who are then split into two brackets by performances in the group stage, the top four in the two groups go to the upper bracket, with others going to the lower bracket.
In these new groups each round is played as a best of three series, with the losers being eliminated until the final is reached in which the last teams standing from the upper and lower brackets play each other in a best of five game. It may amaze many (at least over 30s and non-gamers) to learn that over one million people watched the 2019 final.
The winning team wins the prize pool, which is crowdfunded by the game's developer and competition organiser, Valve. They award 25% of in-game purchases made by players across the world to the winning team. This amount varies every year, but in 2019 the prize pool was $34 million – an incredible amount to win. What's more, trends suggest that total will only get bigger in the coming years.
2.Fortnite World Cup Finals – Summer – $30 Million Prize Pool

The Fortnite World Cup Finals occur from April to July, with both single and doubles competition titles being played for. The game has different formats, but the World Cup is played as a 'Battle Royale' in which each player competes individually trying to be the last person standing – in the doubles games this would be the last pair standing.
At first 10 weeks of qualification matches are played. In this phase each person, or pair, can play up to 10 games on the Saturday and are awarded points according to where they placed. The top 3,000 players from each region on the Saturday then qualify for the Sunday event, with the top 20 players, or teams, from the Sunday games being awarded a place in the World Cup Finals.
Here six games are played, with the player (and team) with the most points at the end of the games winning the separate grand prizes. In the 2019 final a 16-year-old, Kyle Giersdorf, won this prize – showing how anyone can win professional eSports events. The huge $30 million prize pool is divided amongst the top placing competitors with the overall winner receiving $3 million, and second and third place both well over $1 million.
3.LOL World Championships – September – $6.4 Million Prize Pool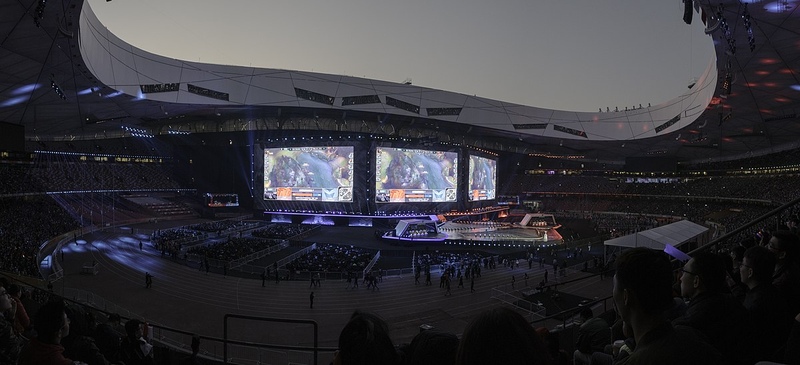 Another MOBA game, League of Legends, is probably the most popular eSports around with tens of millions of viewers over the various streaming services, and some games are even broadcast on ESPN. 22 teams make it to the final in September by winning in their regional leagues. Then, at the end of September they play a series of games to find a winner.
The lowest ranked 10 teams compete in a playoff to eliminate five, the remaining 16 then enter the main group stage of four groups of four. From there, eight teams pass through to the knock-out ties, where one winner is found.
In 2018 the prize pool was $6.4 million, decreasing over the following years due to sponsorship going to other sports. However, professional players can still expect to earn over $1 million a year on average by competing in the vast array of tournaments available across the event calendar. League of Legends has an incredible public exposure too, with 99.6 million people watching the 2018 final, over 10 times more than the number that watched the 2020 FA Cup final.
4.Call of Duty League Championship – August – $6.4 Million Prize Pool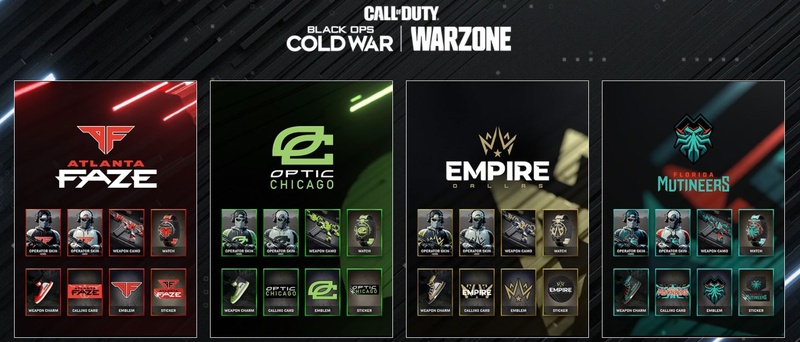 The Call of Duty League Championship is contested by 32 teams of five, who make it into the finals through qualifying events. Each year a different iteration of the game is played, usually the newest version released by the developers. Teams are seeded going into the finals event that lasts for two weeks in August, with play-off rounds of best-of-five games whittling the field down to four teams.
These then face each other in best-of-nine games to secure an overall Call of Duty champion. In the 2020 competition, the winning team, "Dallas Empire" won $1.5 million out of the $6.4 million prize pool, with the rest of the amount being split between the other competitors.
Call of Duty is probably the most widely recognisable game that eSports is played on, with over 30 million copies of games from the franchise being sold in 2019, and this helps the sport gain high sponsorship value as it is easily marketable.
5.Honor of Kings World Champion Cup – August – $4.6 Million Prize Pool
Honor of Kings is another MOBA game with a fantasy twist, being one of the most popular games in China despite only being available on mobile platforms. 12 teams of five qualify for the final in August and are split into two groups, with the top four from each group proceeding into a knockout competition.
These teams face each other in a best-of-seven format playing different versions of the game, until eventually one team is crowned the winner and gets to take home the lion's share of the $4.6 million prize pool. Chinese team, Weibo Turnso Gaming won in 2020, receiving approximately $2 million.
The game has a controversial history, having to be renamed upon its creation due to supposed copyright infringement. Moreover, in 2017 the Chinese government put curbs on children playing the game, restricting access to just one hour a day after deeming it addictive and "poison".
However, it is unlikely this will have any effect on international players and the continuation of the competitions.
6.PUBG Global Championship – November – $4 Million Prize Pool
PUBG (Player Unknown's Battleground) is another "Battle Royale" game like Fortnite. As an eSport it started out as a charity game to raise money when celebrating selling two million copies but proved so popular that invitational games were set up with a global championship soon forming. There are different formats of the game played, from solo to two players to groups of four – however it is the team format of PUBG that is played during the Global Championship.
32 teams reach the finals from their respective qualifying leagues and they are split into two groups with the top halves of each group progressing, and bottom halves entering a play-off. From that play-off, eight more teams will progress.
The remaining 23 teams are split into three groups, with the top scoring 16 teams making it through to a grand final play-off where the winner will be crowned. This large competition lasts over the entirety of November, with the winning team getting the majority share of the $4 million prize pool.
7.Fortnite Fall Skirmish Series – Autumn – $4 Million Prize Pool
The Fortnite Fall Skirmish Series is a variation of the game Fortnite in which the top 500 players are invited to take part in various trials across a series of eight weeks in the autumn (fall in US terms) of each year.
Players are assigned to one of five clubs, and within the clubs will complete various challenges across each week to earn points. At the end of the series the team with the most points wins the $4 million prize and are announced champions.
Fortnite is an incredibly popular game with people across all age groups, due to its addictive nature and the fact it is free to download and pay, with the company making money through in-game purchases.
This makes it incredibly marketable and able to attract a large amount of sponsorship money, with the game developers being able to fork out lots of prize money for competitions in order to draw in yet more competitors – a perfect profitable circle.
8.Overwatch League – All Year – $3.5 Million Prize Pool
Overwatch is a multiplayer first-person shooter game, developed in 2016. The eSports league for Overwatch is set up like a traditional sporting league with 20 teams split into four different global divisions and these teams are owned and operated like sporting teams.
Unlike other eSports contests where players organise themselves and are dependant on prize money, Overwatch professionals receive a basic salary and benefits – and will get a portion of prize money as a bonus.
280 games are played across the season, which lasts the majority of the year. Teams compete within their regions which makes them eligible for the grand finals, with league positions determining seeding. Games are played in a first-to-three wins series. Competing, and winning, in the grand final can give a team $1 million out of the $3.5 million prize pool.
9.Dota 2 Asia Championships – January – $3 Million Prize Pool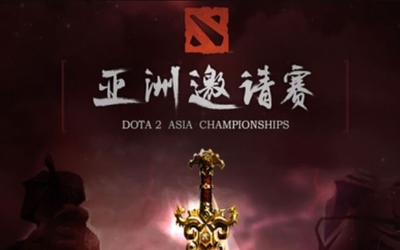 The Dota 2 Asia Championships (DAC) is a different competition to The International, described above, that is normally played in January.
The format resembles The International greatly, using a portion of in-game sales to generate the prize pool with entrance to the competition being decided on an invite only basis.
However, as the name might indicate, it differs from The International in that it is only for teams competing in Asia.
A similar format is operated as described for The International, in which the 16 teams competing are filtered into groups before proceeding to an elimination stage based on a best-of-three series, before a winner is found, claiming the main prize out of the $3 million pool.
10.Six Invitational – February – $3 Million Prize Pool
The Six Invitational revolves around the game Tom Clancy's Rainbow Six Siege.
20 teams are invited to compete in the middle two weeks of February in order to win the top prize out of the $3 million prize pool, with the 2020 winners, Spacestation Gaming, taking home $1 million.
The teams are split into two groups with the top eight of each group progressing to a best-of-three series play-off, until the grand final where the winner is determined by a best-of-five game.
Rainbow Six Siege is rare in that it was a game developed intentionally for eSports.
Creators, Ubisoft, worked with eSports organisers in producing the game to ensure it was geared towards multiplayer activities with heavy customisation options – and lots of downloadable and purchasable content.
Conclusion: Big Business
Major eSports competitions occur across the year, with multi-million dollar prize funds being up for grabs almost monthly across the eSports calendar. With most competitions being team events, these prizes are often split between several players – yet this still provides an ample reward and gives the players plenty of exposure in order to gain sponsorship, funding and more attractive moves to higher profile teams.
The whole concept of watching other people play "computer games" may seem strange to many but it is certainly set to grow and grow. What's more, it would be a lie not to say that hundreds of millions of gamers around the world would relish the chance to be able to play videogames professionally and earn more than six figures each year from the comfort of their own living room.