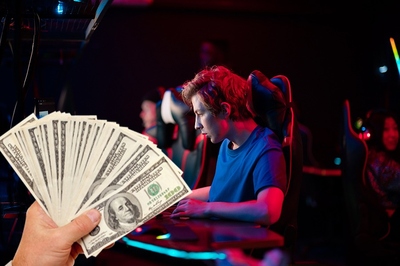 The world of betting exists in an ever-changing landscape. Whilst sports such as football and horse racing have traditionally been amongst the most popular betting markets, recent times have seen the introduction of new (potentially major) players to the betting world: esports.
Although relatively new as an industry, esports betting is one of the fastest-growing areas of betting. Its growth is supported by the implementation of improved regulations and increasing participation and viewing figures.
Esports bettors are given a vast choice of the types of bets they can make, ranging from the self-explanatory bets such as tournament winner or correct score, to slightly more obscure options such as "map winner". In this article, we provide a quick guide to the types of bets available for people looking to bet on esports.
Match Winner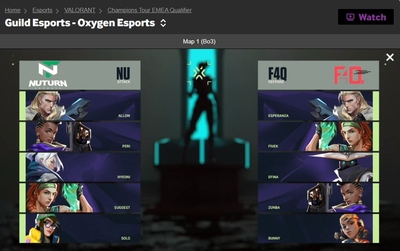 Similar to regular sports betting, esports bettors can place bets on whoever they think will win a given esports match. They'll get to decide which players they think will win in a variety of different game markets from FIFA Matches to Call Of Duty matches to Fortnite battle royales.
Like in sports betting, it's helpful to have good knowledge of which teams are likely to win matches, so it's worth researching which teams are regarded as the best. For example, Danish sports organisation, Astralis, are one of the most successful teams in Counter-Strike Global Offensive (CSGO) so are therefore more likely to win matches and potentially produce net wins for whoever backs them.
However, odds can be low in this market, especially when a team winning is expected to do well, so here are some methods a bettor could use to boost match winner odds when looking for larger potential returns.
Ways To Boost Match Winner Odds
One way to boost odds when betting on the match winner market is to make use of handicap betting. In esports that use a best of three format, for example, League of Legends and Dota, handicaps are available and typically set at +1.5 and -1.5.
A bettor placing a bet on a team at +1.5 gives their selected team an advantage of +1.5 games for the start of the match series, and should their team win one game in the series, or the entire match then the bettor has won their bet. Conversely, a bettor giving their selected team a -1.5 handicap gives their team a disadvantage of -1.5 games, meaning their team must win the match in two straight games to win the -1.5 handicap bet. As you might imagine, betting with a -1.5 game handicap will increase the odds available on that team/player.
Bettors can also make an accumulator bet if they so desire. With teams such as Astralis likely to finish a match as victors, therefore making odds much lower, bettors can compile an accumulator that includes other teams who are also likely to win their respective matches. This increases the odds to create a bigger potential payout. Although a bettor also increases the risk of failure by needing to have every leg of the bet come in for the overall bet to be a winner. Effective research can help increase the chances of success, but the greater the number of legs you include in your accumulator, the greater the chances one of those legs will blow the bet. Of course, if they all come in, you could earn handsome rewards.
Outright Tournament/League Winner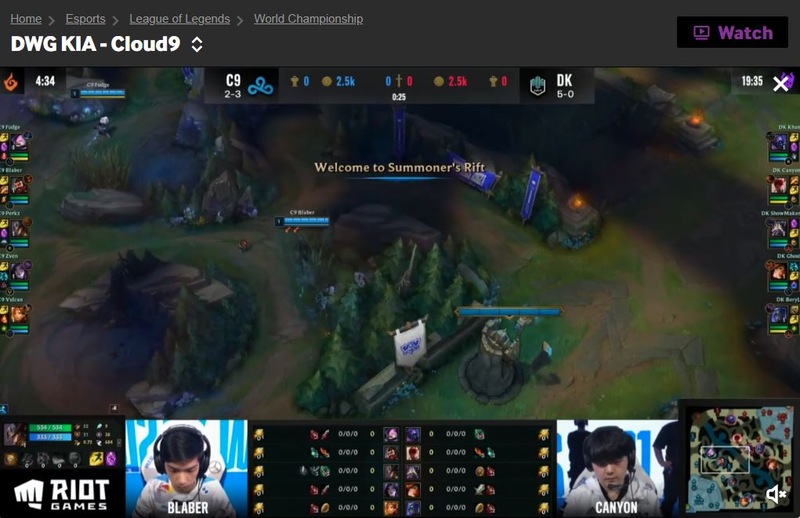 Much like most sports betting markets, esports betting provides customers with an opportunity to predict, and therefore bet on, whichever team/player will win an entire esports tournament/league. Although, like most sports, it's tricky to predict who exactly will finish a tournament as the winner, research through sources such as Reddit will come in useful to help you make an educated guess.
Throughout the year, bettors have a variety of tournaments to look at and predict who's going to win it, some of which are outlined later.
Map Winner
One form of bet that is available to esports bettors that differs from typical sports bets is an opportunity to bet on the winner of individual maps. Map betting is typically seen in first-person shooter games such as Counter-Strike: Global Offensive and Call Of Duty. Bettors with sufficient knowledge regarding the maps certain teams/players tend to perform well in will likely gain an advantage with this type of bet. Bettors also have the opportunity to bet on a team/player to win the first map of a game, so for this type of bet, it's worth checking to see whether certain teams have a consistent track record of starting brightly or those that tend to ease their way into games.
Comparisons between players/teams having a preference towards certain maps can be drawn (albeit imperfectly) with sports such as tennis and how certain players have a preferred surface, for instance, Rafael Nadal whose tendency to perform better on clay surfaces sees him regarded as the King of Clay. Players looking to bet on esports should assess the maps players/teams are set to play in, see which teams/players perform better on certain maps, and make educated bets based upon their research.
First Kill/First Blood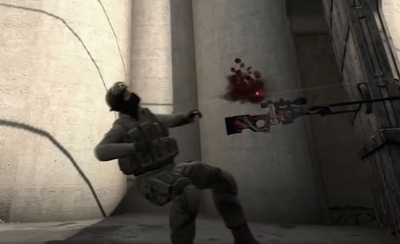 Esports betting allows customers to place bets on whichever player/team gets the first kill in a given game. Like a football team getting the first goal in a game, achieving the first kill in an esports game like Call Of Duty gives a team a significant advantage and a psychological edge towards winning the game (bettors could pounce on this confidence, and bet in-play for the team with the first kill to win the match).
For these types of bets, it is ideal to have a degree of expertise in the esports game in question. For example, it is useful to understand whether certain teams play with a more aggressive style that is likely to lead to the first kill in a match.
A good way to gather information regarding players who are more likely to earn the first kill can be carried out through the use of research sources such as live streaming matches on Twitch, or by finding information and tips from Reddit (although some of these should, of course, be taken with a pinch of salt, to say the least).
Over/Under Bets
Most esports betting matches take the form of a best of three rounds series, although there have been the occasional best of two and best of five matches. In esports betting, bookmakers allow bettors to place bets to predict whether a given series will go over or under a specific number of rounds played. As an example, a bettor could place a bet on a Call Of Duty match series having a total number of under 2.5 rounds being played, i.e. one or other of the teams wins two games in a row.
Odd/Even Bets
Another market that some esports bookmakers provide bettors with is the chance to guess whether there will be an odd or even number of games won, players killed, or rounds played. As an example, players can bet on whether a team in a Call Of Duty match is going win either an even or odd number of rounds, and whether the kills this team will make is to be an odd or even number. This is essentially akin to a flip of a coin in most cases, although if you strongly suspect a team to win a match 2-0, backing an even number of games can sometimes prove worthwhile, depending on the odds.
Most Kills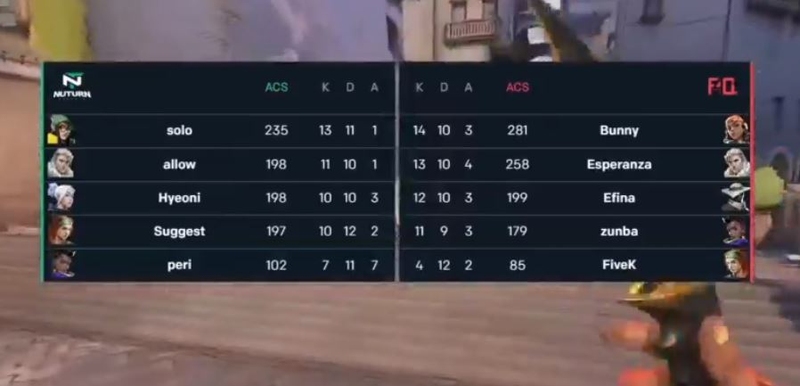 'Most Kill' bets allow a bettor to bet on what player/team will finish a match with the most kills, which is exactly what you might have expected from the name. In esports such as Call Of Duty and Counter-Strike Global Offensive, teams or players getting the most kills is a sign of dominance and an aggressive style. Some players are known to 'camp' in games such as Call Of Duty – tending to sit within one area of the map and wait rather than actively looking for kills – which will often reduce their likelihood of gaining the most kills; whilst others are more proactive and traverse across the map in search of kills and are therefore more likely to achieve more kills.
It's therefore worth researching the different styles of play of certain players and teams to gauge their likelihood of getting the most kills in a match. There might also be charts available on various fan sites to indicate which players have the most kills in the tournament (similar to how football charts a tournament's top goalscorers).
Correct Score
Not dissimilar to a regular market in sports betting, for instance in a game of football, esports bettors can make predictions for the exact score for a given match and should their prediction be right, they'll win the bet. This type of bet is seen in a range of different esports from guessing the correct score of a FIFA match, to the final score of a best of three rounds Defence of the Ancients (Dota) contest.
Major Esports Tournaments
Now we've given an overview of the main types of bets that are available in esports, listed below are some major esports tournaments that are worth keeping an eye out for when planning to place an esports bet or two.
| Tournament/League | When Is It?/Extra Information |
| --- | --- |
| Call of Duty Championship | Annual, every August. 32 teams are involved in the competition. Live streamed on YouTube |
| International Dota2 Championship | Typically every August, although the 2021 Championship occurred between the 7th and 17th of October. There are usually 18 teams in the competition. Broadcast on Twitch. |
| Call Of Duty League | Founded in 2020, and typically played from January to the middle of summer. There are 12 teams in the league. Broadcast via the 'YouTube Gaming' channel. |
| League of Legends World Championship | One of the most-watched esports tournaments in the world, the 2018 final was viewed by 99.6 million people. Typically played from September to November. |
| FIFAe World Cup | Typically in August, although the 2020 and 2021 tournaments were cancelled. Broadcast via a range of media, including Twitch, YouTube and Sky Sports. |
| PUBG Global Championship | Usually played in November. 32 teams are generally involved in the competition. |
| Overwatch League | The regular season is played over several months, typically from late winter/early spring and concluding in August. |