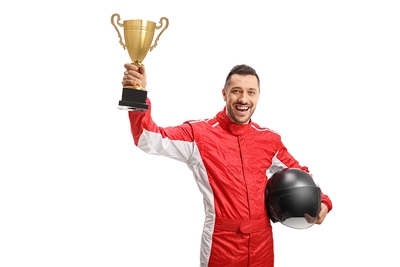 When it comes to betting on Formula 1, like most sports, there are many betting options, with lots of markets specific to a given race and other long-term, ongoing outright bets.
Most people tend to bet on Formula 1 on a race by race basis but, especially at the start of the campaign, picking out wagers that will last the whole season is something a lot of F1 fans love to do.
As with all outright bets, the great thing about such punts is that you get months of excitement from a single stake. One bet can effectively give you an interest in every race of the entire campaign, or at least as long as your pick stays in the hunt. The two most popular outright bets by far are:
betting on who will win the Drivers' Championship
betting on who will win the Constructors' Championship.
These are the two most important prizes in the sport and so if you are interested in betting on these markets, we've got all you need to know.
F1 Drivers' World Championship Betting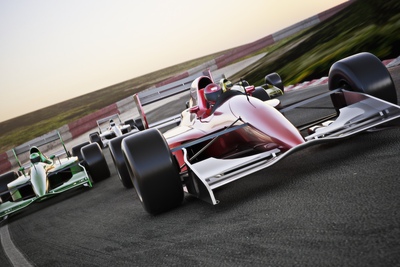 Bets on who will be crowned the next Formula 1 world champion are often placed at the start of the season or even earlier as ante post bets. That said, you can place these outrights at more or less any time of the year until the market is settled (that is, one of the drivers has an unassailable lead).
Different bookies may list the market under different names. Some may call it the Season Outright, World Championship, or Driver World Championship but usually something along the lines of "Drivers' Championship – Winner" or "Drivers' Championship – Outright" is used.
Whatever it is called, the bet is the same (assuming you have the right market). You are betting on who will finish top of what the official F1 site calls the Driver Standings at the end of the season and thus be crowned the Formula One World Drivers' Champion.
It really is a simple market with few complicating factors, and whoever is officially named as world champion by the FIA (F1's governing body) will be the winning selection. This is the case with most bookies, which means that in the unlikely event of a tie for the Championship, whichever driver won the most races will win, with most seconds being the decisive factor if it is still tied. Whatever official result is given at the podium presentation in the season's last race will be used to settle bets.
Some bookies may settle a tie as a dead heat, although as far as we are aware all go on the official result declared by the FIA (which uses the system of firsts, seconds and so on detailed above). In addition, almost all bookies will count bets as valid as soon as they are struck. That means that even if your driver doesn't compete in a single race (for whatever reason) then your bet will stand.
This is a highly improbable scenario but it is worth being aware of, for example if a driver picked up a serious injury before the season began, or there was some form of last minute controversy or contractual dispute. So, whether your pick races in every single Grand Prix, none of them, or misses any number for whatever reason, your bet remains live.
This really is a great bet though because you get almost a whole year's worth of betting interest and excitement from one wager. In recent years the Drivers' Championship has been rather predictable, with Lewis Hamilton winning in 2014, 2015, 2017, 2018, 2019 and looking very strong in 2020 at the time of writing. Prior to that streak Sebastian Vettel won four in a row from 2010 and Michael Schumacher went one better claiming five titles in succession from 2000 onwards.
This isn't really a market for outsiders or long odds winners, although of course from time to time there is the occasional upset. However, with the favourite often delivering, it can be a great market if you are bold, brave and happy to back the jolly at short odds.
F1 Constructors' Championship Betting
Whilst fans are only really concerned with the Drivers' Championship, for those inside the sport the Constructors' title is the one they really want. The Constructors' Championship brings in more money, especially for teams that also manufacturer cars. As well as prize money, the publicity for a winning team is deemed to be of better quality for the brand, so this is another factor.
Prestige and finances aside, when it comes to betting on this market, many of the rules and processes are the same. Once again, slightly different names are used for what the official FIA site calls the Constructor Standings, but it should be fairly clear what you are looking for. This market is essentially a bet on which F1 team will accrue the most points collectively from their two drivers.
As with the Drivers' Championship, it is common to place bets in the pre-season period, although the market remains open throughout the season. Once again, this is a market where we rarely see surprises, with favourites often winning and teams enjoying prolonged periods of dominance before the cycle turns and another team has its time at the top, as you can see below.
| Team | Period | Titles Won |
| --- | --- | --- |
| Williams | 1980-1987 | 4 |
| McLaren | 1984-1991 | 6 |
| Williams | 1992-1997 | 5 |
| Ferrari | 1999-2008 | 8 |
| Red Bull Racing | 2010-2013 | 4 |
| Mercedes | 2014-2019 | 6 |
Often, but not always, the team that wins the Constructors' prize will also deliver the individual driver who is crowned world champion. In terms of the team prize, whilst we mentioned it relating to the "two drivers", this bet is a team one, not on two named drivers. As such, if there are any changes mid-season or indeed at any point in terms of driving personnel, the bet remains on whoever accrues points for the team.
In terms of other rules it is very much the same as it is for the driver market. So, whilst it may vary from one site to another, in general once bets are live they will stand (irrespective of whether, for example a team drops out or is banned). In addition, should more than one team be level on points at the end of the campaign, the collective race wins and seconds will be used to crown the official winner and this result will be used to settle bets.
Related Markets
There are many related markets that are offered by the best Formula 1 betting sites. The major one is "without" betting and this is often fascinating due to the success favourites have. Such markets exclude a named driver or team (almost always the big favourite), meaning you are effectively betting on who will finish "best of the rest".
In addition you may see various specials connected to these markets, such as how many points the winning team or driver may accrue, or how many races they will win. There are so many options when it comes to season-long bets on F1 so you are spoiled for choice.