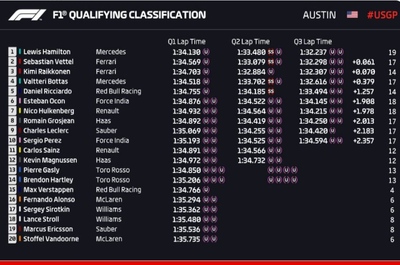 If you are new to the world of Formula 1, you no doubt have plenty of questions and some of these will almost certainly revolve around qualification.
Pre-war Grand Prix racing (before it 'officially' began), actually determined starting orders by simply drawing lots but this game of chance has long been abandoned.
Today's qualifying system works on an exciting three-round elimination method in which only the fastest 10 drivers survive until the end.
A Brief History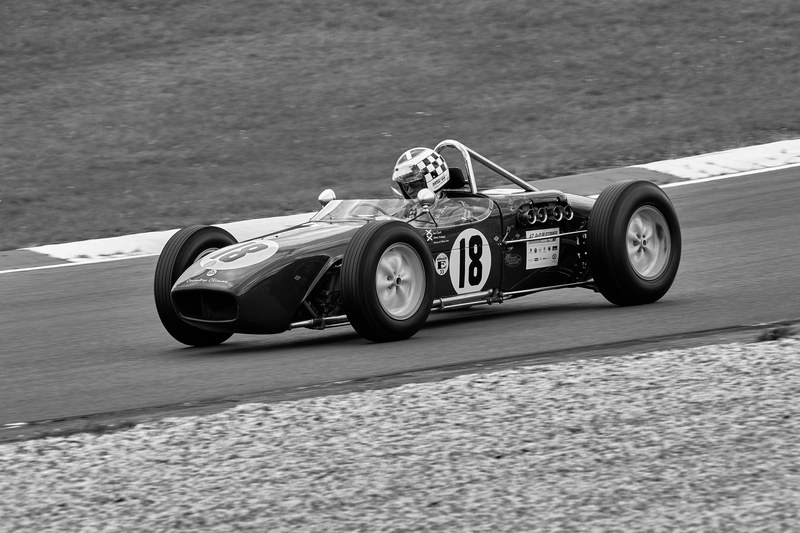 The present system of qualifying for a Formula 1 Grand Prix was adopted in 2006. Prior to this though, there were several different attempts made to get it right, some more popular and others. During its very early years, between 1950 and 1966, Formula 1 operated a two-session format with all cars given qualifying attempts on both the Friday and the Saturday before each race. The fastest time recorded on either of these days would determine the grid position.
The problem with this system was that if weather conditions were poorer on Saturday, you knew that qualifying positions had already been determined by the Friday performance. This was not an issue with the one-hour shootout system deployed between 1996 and 2002. For this, drivers had 12 laps within a single one hour session to record the best time possible. While this did create more concentrated excitement, in some instances teams would simply sit around doing nothing until other teams cleaned up the racing line.
To remove the new problem of waiting around in garages, one-stop qualifying was introduced in 2003. Here drivers would be allocated a one lap slot, based on championship rankings, in order to clock a time. They would do so on a Friday and then again on Saturday with the slowest Friday driver going first and the fastest going last. This system was tweaked the following year with both sessions taking place on Saturday and the initial qualifying order being determined by previous race performance.
While this format, like the rest, had some flaws, it was more popular than the rather disastrous 2005 aggregate qualifying. Here the times from a Saturday (light-fuel) and Sunday (race fuel) were combined to determine starting positions. This was so disliked that it lasted just six races before being replaced by a singly flying lap on Saturday with race fuel.
The Elimination System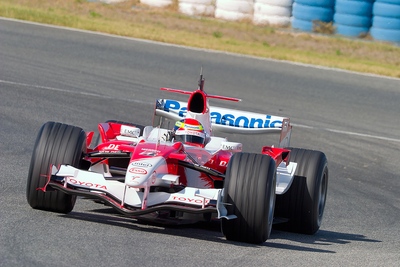 It was in 2006 that F1 fans first got a taste of the elimination system still used today. This novel idea involved the slowest drivers being progressively eliminated from contention across three rounds (Q1, Q2, Q3). The final round would always feature the fastest 10 drivers who would then attempt to battle for pole position. This was largely well-received although you did have some instances of cars intentionally burning fuel before the third stage because they would get it back.
In 2008, it was decided that teams could not top up their fuel after Q3, thus reducing this fuel burning phase. The only limitation with the revised format was that not all drivers would be carrying the same amount of fuel and this created a degree of unfairness. A patch came along in 2010, which imposed a complete ban on refuelling. This meant that throughout qualifying, cars would be close to peak performance due to the reduced weight.
Naturally, faster times went down well with the fans and there was also a level playing field now, which also added to the spectacle. Due to its popularity, this system lasted for six successive years before a further change came in 2016. The three-round qualifying system remained but drivers were given a five-minute window in which to record a time. After this point, the slowest driver was eliminated every 90 seconds. The FIA quickly realised this was a mistake though and reverted to the previous system after just two races.
Sprint Qualifying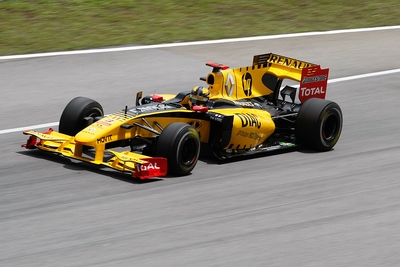 Given the overwhelming satisfaction with the post-2010 system, there was very little demand to change things. The misguided and short-lived modification in 2016 was certainly not called for and the vast majority of fans were happy to see the previous system return almost immediately. F1 bosses are always looking to try out new ideas though, particularly anything that may attract new fans to the sport.
It is this desire to give F1 qualification an exciting twist that led to the creation of sprint qualifying. This previously untested format is effectively just a mini-race with the finishing order of the race determining starting positions for the main event. The minimum length of a full race is 190 miles but for sprint qualifying, drivers only compete over approximately 60 miles. At Silverstone, the circuit in which sprint qualifying made its debut in 2021, this meant driving 17 laps.
You may be wondering who determines the starting order of the sprint qualifying race itself? Well, this is sorted out on Friday, the day prior, following a usual three-session knockout format. The driver that clocks the fastest time in Q3 is rewarded with a position at the front of the grid. Initially, they were also known as the 'Speed King' for that session but there was a feeling that this needlessly grandiose title would not last for very long.
As mentioned before, sprint qualifying was rolled out for the very first time for the 2021 British Grand Prix. The plan was for it to feature at three tracks, with Monza being named as the second to host this new format. Ultimately, the powers that be at Formula 1 wanted to get a sense of how popular the format was as this would influence their decision moving forward. Speaking in October 2021, F1 President and CEO Stefano Domenicali expressed a desire to keep sprint qualifying and expand it to a third of all races. On the back of this, it is safe to assume their internal data indicated that the new format had been well received.
Whether or not sprint qualifying becomes a mainstay of the sport, however, remains to be seen. There was not a great deal of enthusiasm when the plans were first announced among fans.
However, people have warmed to the idea since. Even Lewis Hamilton, who originally predicted before Silverstone that "it's going to be a train… most likely won't be too exciting" quickly changed his tune after trying out the new format. He did suggest some tweaks were needed but admitted that sprint qualifying "makes the weekend more enjoyable" and "we should do more races like that".
Formula 1 managing director Ross Brawn also noticed that there was a positive response following the opening trial at Silverstone. While describing the spectacle as "stunning" he added, "we're already getting massive feedback, positive feedback from our fans on social media, they love it".
The 107% Rule
Although we have explained exactly how modern qualifying works with regards to its structure, there is one final thing to mention, and that is the 107% rule. The current rule states that for the first phase of qualifying, should any driver, on a dry track, fail to set a lap time within 107% of the fastest time set then they will not be able to take part in the race.
The race stewards do, however, have the permission to make exceptions but drivers have failed to qualify in the past because of this very rule. In fact, when the rule was introduced for the very first time for the 1996 Australian Grand Prix, both Luca Badoer and Andrea Montermini clocked a time exceeding 107% of the pole time set by Jacques Villeneuve. This ended up being the first of four races the Italian duo were forced to miss out on due to their underpowered Forti.
Stewards rarely made exceptions to the rule back then but the first came in 1997 when allowing Pedro Diniz to qualify with a time that was 107.388% of the pole time. The race stewards approved this because Diniz had demonstrated earlier that he was capable of driving faster than the time recorded during qualification. Between 1996 and 1998, Diniz was the only example (among 19 drivers exceeding the 107% rule) of being allowed to race.
In more modern times, the opposite is true. It is very rare for a driver to be excluded from the main race due to a slower qualifying time. The 107% rule itself was dropped in 2002 but re-emerged in 2011 with HRT's Vitantonio Liuzzi and Narain Karthikeyan both unable to compete in the season's opening race. There was no HRT involvement the following year in Australia either but following this, there have been over 20 consecutive cases of drivers exceeding a 107% time but still managing to qualify.
In the 2016 Hungarian Grand Prix, 11 drivers failed to record a fast enough time due to some very slippery conditions at the Hungaroring. To prevent a ridiculous situation of only 11 cars starting the race, the regulations were amended so that the 107% would not be enforced if the track is declared wet. As such, all 11 drivers were permitted to compete.
The 107% rule is largely in place to stop significantly slower cars from competing in the race. Its purpose is not to prevent competitive cars and drivers from taking part due to a botched qualifying session. Lance Stroll's best time in the French 2021 Grand Prix came in at 147.332% of the top time. He had one effort deleted for exceeding track limits and his flying lap effort was abandoned due to traffic. Recognising that only bad luck was involved, race stewards did allow the Canadian to compete and he ended up collecting a point despite his 19th place grid start.