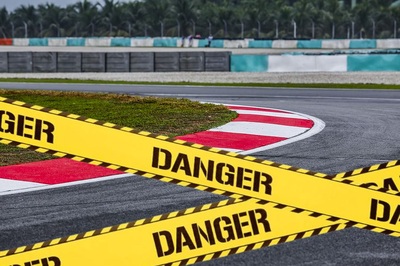 When we think of dangerous sports, darts, snooker and synchronised swimming do not instantly spring to mind but, for many people, Formula 1 probably does. Depending on what we mean by "dangerous", many would argue that sports like rugby, boxing and American football are actually far more dangerous. That is because of both the long-term risks to the brain and also because of the likelihood of sustaining an injury in a given game when it comes to the likes of rugby and American football.
With modern safety advances and car technology, Formula 1 is unquestionably safer than it ever has been. Many races will pass without any driver at all being injured, whilst it is an incredible sight to see a driver simply walk away from what would appear to be a very serious crash. The vast majority of drivers will go through the whole season, perhaps even their entire career without having to miss a race through injury, something that doesn't happen in many other sports. That said, drivers do get injured despite the incredible safety features modern cars possess. Moreover, tragically, F1 drivers do still die in the pursuit of their sport from time to time.
In this article, we will take a look at which circuits are generally considered to be the most dangerous. We do not want to focus on, or even solely consider, the terrible tragedy of driver fatalities, so instead we will look in more general and possibly even subjective terms.
Racing's Early Days of Danger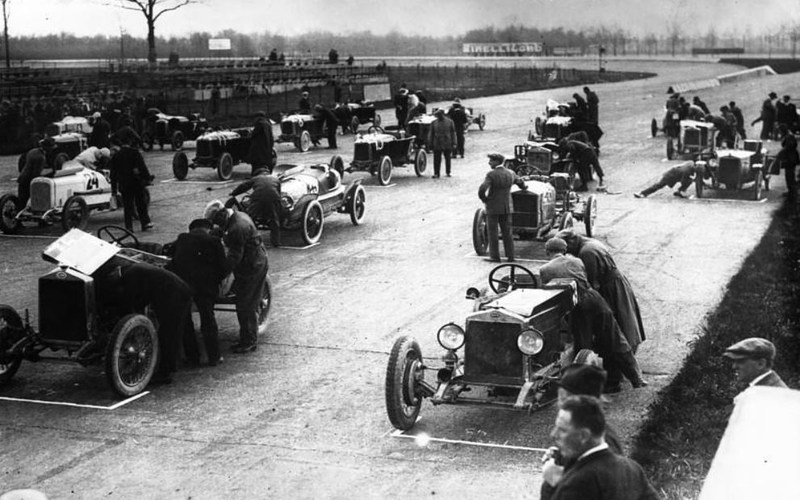 It would be impossible to look at danger in Formula One without talking about quite how far the sport has come in minimising risk. Hard as it may be to believe, when the sport began in the 1950s, races took place without any medical support at the track. The engineering focus of cars was 100% on speed, with the only concerns about safety relating to keeping the car on the track in order to win races.
For around 30 years after the first F1 contest (at Silverstone in 1950) serious injuries and fatalities were relatively commonplace. If we consider deaths in Formula 1 cars in testing, practice, Grands Prix and other races, there was well over one death per season during this time. Indeed, from 1952 to 1982 there were 44 such fatalities. In the 40 years since then there have been just eight, which is of course eight too many but an incredible improvement on what had gone before.
So, whilst modern racing is undeniably very safe by almost any standards you care to judge it, just which of the tracks are still in use, and which from the past are among the scariest, hardest to drive, most testing and, ultimately, most dangerous?
Most Dangerous Formula 1 Circuits
This is not a statistical analysis of which F1 courses average the most crashes, deaths or injuries per race, lap or even driver-lap. In part we're not sure such data exists and even if it did, changes over the years would naturally skew it to circuits that were used more frequently in the past and less so today. Moreover, there would always be a subjective aspect to things anyway, whether that was how crashes or accidents were determined or judged, or how we decided what was and wasn't a "serious" injury.
As such, the tracks that follow are just our opinion – largely based on that of drivers past and present, and pundits – about which are the most dangerous tracks in the Formula 1 game.
Nürburgring
The Nürburgring has hosted a range of different Grands Prix over the years, including most recently the 2020 Eifel Grand Prix, as well as the German, the European and the Luxembourg races too. In 1984 a new Formula 1 track was built at the site and this largely replaced the North Loop, or Nordschleife, which had been responsible for several horrific, and deadly, crashes, in the past.
The Nordschleife was very fast, with many blind corners, various steep ups and downs and no real run-off zones. If we want to know the most dangerous circuit ever used in F1 then the Nordschleife is certainly right up there. No longer used now, at least not in its entirety because it is thought to be too long and too dangerous, the Nordschleife has claimed a number of drivers' lives and was also the circuit where Nikki Lauda famously suffered a horrific crash.
Sir Jackie Stewart managed to claim two wins at the Nordschleife but even he referred to it as Green Hell. He noted that there were "No runoff areas, not enough firefighters or marshals. There would be crashed cars from a previous touring car race parked on the side of the track when the Formula 1 race was on. It was crazy."
Monza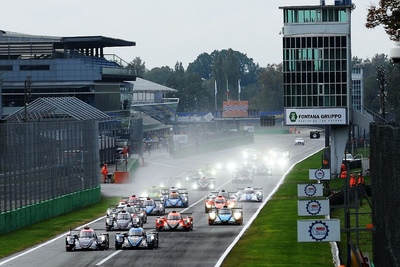 The home Grand Prix of Ferrari is one of the sport's oldest and saw the tragic death of an official, Paolo Gislimberti, at the 2000 Italian Grand Prix. He was killed by a wheel from Heinz-Harald Frentzen's car that flew off and collided with him. Over the years drivers, officials and even spectators have perished at this circuit in the north of Italy.
Two-time world championship runner-up Ronnie Peterson died during the Monza Grand Prix of 1978 and the thing that makes Monza so testing is the pace. F1 cars have averaged over 160mph for laps at Moza and at those speeds any errors can have disastrous consequences. Understeer at the track can be a really serious problem for drivers, as can oversteer as they try to correct, whilst the straights are also incredibly quick.
The run-off areas are limited, despite improvements over the years and the Variante della Roggia chicane is one that drivers find especially scary. With corners as well as straights being handled at great speed, Monza is a track that the sport's purists tend to love but it is certainly among F1's most dangerous.
Spa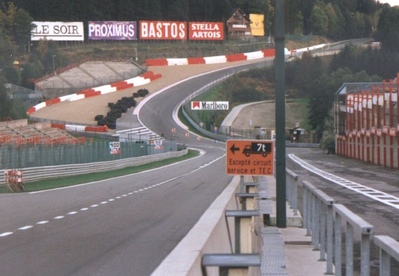 Spa held a Grand Prix, in the pre-F1 days, way back in 1925 but is best known to fans of motorsports as the home to the Belgian Grand Prix. The Circuit de Spa-Francorchamps has been tweaked and modified many times over the years to try and make it safer and these alterations have certainly helped a great deal. Prior to that its reputation was widely known and it was not a place too many drivers liked to race.
Indeed, back in 1969 many drivers actually boycotted the race, believing it to be too dangerous and pointing to the high number of very serious incidents that had occurred in the preceding years.
Despite it being shortened it is still one of the longest tracks in regular use and this poses a number of problems. Marshalling longer tracks is tougher, as is managing them to make sure they are always in perfect condition. Perhaps the biggest issue is that longer tracks are, by their nature, more susceptible to having different weather conditions in different parts of the circuit. Spa's proximity to the forest of Ardennes means it virtually has its own microclimate and when some parts of the circuit are wet whilst others are dry it can become extremely dangerous.
Like Monza it is also a very fast circuit and, also like Monza, it has some exceptionally quick and testing corners. The Eau Rouge-Raidillon combination may thrill fans but it most probably scares drivers and in F2 a terrible crash saw one killed at this combo. Thankfully we have not seen a Formula 1 fatality at Spa for over 60 years but we have seen a far higher than normal number of very serious crashes and it certainly remains among the most dangerous F1 tracks out there.