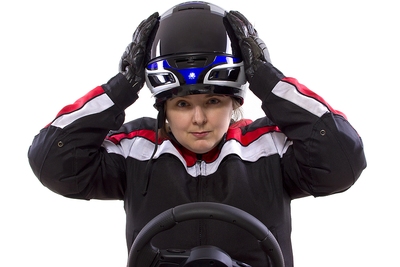 Equality is rightfully becoming more important in society than ever and as a reflection of that it is also becoming more apparent in sport too. The Lionesses' fantastic victory in the Euros was rightly lauded as a watershed moment in football and whilst the salaries earned by the likes of Lauren Hemp and Beth Mead indicate there is a long way to go when compared to those received by the top male stars, steps are definitely being taken in the right direction. In cricket's The Hundred, women are also gaining more exposure and better pay than ever before and this picture is replicated in many sports.
Sports like football, cricket and golf are probably too physical for men and women to ever go head-to-head on a level playing field, whilst the likes of rugby and boxing most certainly are. However there are many sports, with darts, snooker and Formula 1 where that is certainly not the case. F1 is our focus today and whilst that is a lot more demanding on the body than either darts or snooker, there would certainly seem to be no reason why women could not compete against men.
Are There any Women Drivers in F1?
The simple answer is that right now there are no women employed as principal drivers in Formula 1. By that, we mean that none of the teams have used a woman as one of their two race drivers for the last 20 years.
Indeed, it is a long time since a woman has driven competitively in Formula 1, though it has happened in the past.
Women Drivers in Formula 1
The last time a woman competed in the sport was in 1992, when Italian Giovanna Amati entered three races for Brabham. Prior to that, South African driver Desiré Wilson had one outing in 1980 and Brit Divina Galicia took to the cockpit three times in 1976 and 1978 for Surtees and also Hesketh.
However, across seven Grands Prix in total, those three women never actually made it to the grid. They entered various races and tried to qualify but never succeeded. We have to go back a little further, to another Italian, Lella Lombardi, to find the last woman to actually race in Formula 1.
Lombardi, from Piedmont, is the only woman in the history of the sport to finish inside the top six in a world championship race. She earned half a point at the Spanish Grand Prix in 1975 and entered 17 Grands Prix, racing 12 times for March, RAM and Williams between 1974 and 1976. 1975 was by far her most successful season and she finished seventh in Germany to go with her sixth-place finish in Spain, also finishing in three other contests but having to retire in four others.
She is not the only woman to have made it to start line though and Maria Teresa de Filippis, another Italian, was the very first woman to race in Formula 1. She first tried at the Monaco Grand Prix of 1958 but did not qualify. Three races later, in Belgium, she did, becoming the first woman to ever take part in a Grand Prix and she finished in 10th place. She qualified for her home Grand Prix that season but was forced to retire and in total she entered five races, qualifying three times but only ever finishing in Belgium.
Test and Practice Drivers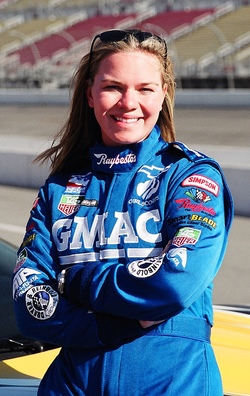 Whilst few women have been official F1 drivers and even fewer have made it to the start of a race and even fewer have scored points in a Grand Prix, over the years there has been other involvement from women behind the wheel of a Formula 1 car. Several women have worked for teams in various roles as test, development and practice drivers.
Among these we have the likes of American Sarah Fisher, who was better known as a driver in Indy Racing and NASCAR, as well as Scot Susie Wolff, who made it as far as the first practice at the 2012 British Grand Prix. There is also the tragic case of Maria de Villota, the daughter of former F1 driver Emilio, who worked as the test driver for Marussia. In 2012 she was involved in a crash at relatively low speeds but suffered quite severe injuries resulting in the loss of her right eye.
In 2013 she was found dead in a Seville hotel room and whilst it was initially thought she had died of natural causes from cardiac arrest, it was later confirmed her death was a result of neurological damage from her earlier crash.
Over the years other women have also driven F1 cars, sometimes with the notion that their testing would be part of a pathway into racing. However, this has never quite happened and it is hard to know when we will next see a woman competing for points on the Sunday of a Grand Prix.
What is Stopping Women?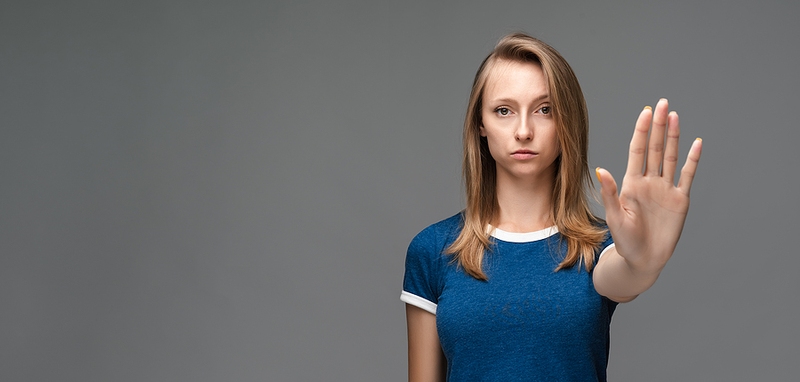 On the face of it many would wonder why there have not been more women competing in Formula 1. Whilst drivers have to be fit and able to withstand extreme G-force, heat and pressure within the car, it is not such a physical sport that men have an insurmountable advantage.
That said, one of the female drivers hoping to make it to F1, Britain's Jamie Chadwick has questioned whether women are physically able to challenge in F1.
However, as ever the issue is more complex and some of the seemingly physical barriers actually have more to do with the fact that the engineering has always been aimed at men. The steering wheels, for example, in F2 and F3, are often too thick for many women to grip, whilst uber-narrow seats in the cockpit may be unsuitable for the wider hips of women.
Chadwick believes the whole area needs looking at far more closely, with the lack of power steering in the lower tiers of racing (F2 and F3), another issue that may stop women from competing. F1 cars do have power steering but if women are struggling to be competitive lower down the pecking order then they are unlikely to be given that chance to progress.
Perhaps the biggest problem, we suspect, when it comes to F1 is the same story that you would find in many sports, that chiefly it is simply because there are fewer women taking part in racing. This is where cultural and societal factors all merge and it becomes difficult to be too clear about why exactly women are not at top teams but as with other sports we expect it is a situation that will change, albeit slowly.
Women have been more competitive in other motorsports but F1 is probably the trickiest for anyone, be they a man or not, to get into, simply because there are so few drivers that will get to the start line. It is elite, and quite possibly elitist, but the success of women in drag racing, for example, shows that women can compete in this sphere of sporting endeavour.
Success Elsewhere and a Brighter Future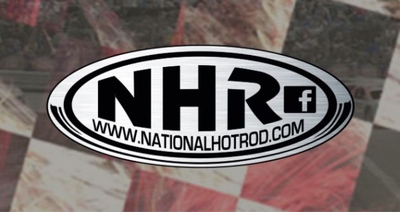 The National Hot Rod Association (NHRA) had 12 professional racers in 2019 with five highly competitive (inside the top 10) within their divisions. Indeed, in 2019 Allison Doll broke records to become the first woman to win the drag racing championship. Women have enjoyed huge success in British and European drag racing too, winning a range of titles over the years.
More recently former F1 world champion Nico Rosberg, who runs Rosberg X Racing in Extreme E, stated that he believed women could be as fast as men and deserved their place on any grid. He stated that "if 1,000 boys go karting every year and only 15 girls" then of course it is harder for women to have an impact. However, he also wrote (in a Sunday Times article) that Extreme E seeks to combat not just environmental issues but also "societal and social challenges, such as equality".
He discussed the possibility of F1 introducing a quote to give more women a chance and whilst that may not happen, he noted that "there is a solution to every challenge". Extreme E is sanctioned by the FIA and, as the name suggests uses electric vehicles. They are off-road machines but the most interesting thing for many is that the sport gives equal driving time to men and women.
Each team must have one female and one male driver and they share driving duties in each race. Rosberg has Mikaela Ahlin-Kottulinsky as his team's female driver and said of the Swedish ace "not only is she a match for the boys, she even beats them".
There are now an increasing number of women involved in a range of motorsports and whilst it may take time, we feel sure that we will see more women making it in F1 in the years ahead. Drivers such as Ahlin-Kottulinsky and Sophia Flörsch, a young German driver who has raced in F3 and also the Le Mans series, are just two drivers who could make the jump.
The W Series, launched in 2019, was intended to act as a springboard for the best women drivers to make it into the F1 world championship. Some said that segregation would have a negative effect and would not help. We feel it may be too early to tell if the W Series can launch a woman into one of F1's much-coveted driver's seats but it has certainly given a higher profile to some women drivers.
Indeed, there are high hopes that Chadwick, born in Bath in 1998, could be the next woman in F1. Chadwick was raised in the Isle of Man, a place very much linked with motorsport, and she won the W Series in 2019 and retained her title in 2021 (there was no series in 2020 which, as you might recall, was not a great year for sport!). Since then she has been made a development driver for Williams in F1. Hopefully Chadwick can make that breakthrough but if it isn't her, it will be another woman, and hopefully sooner rather than later.
Make that Later
Unfortunately just as we were writing this piece a story surfaced which shows what a hot topic this issue is at the moment.
We say "unfortunately" because it was a quote from F1 President Stefano Domenicali saying he felt that we were very unlikely to see a woman make it to the grid within the next five years.
In positive news, Domenicali, the former team principal at Ferrari, stated that it was "crucial to give the maximum possibility for women to come to F1 – we are totally dedicated to that".
He noted that the W Series was working well but that in order for women to make it in F1 there needed to be more, younger female drivers competing at F2 and F3 level.
He also stated that they were trying to improve the system but, in a sobering note, said that unless there was "something like a meteorite" he didn't "see a girl coming into F1 in the next five years," adding that it was "very unlikely."