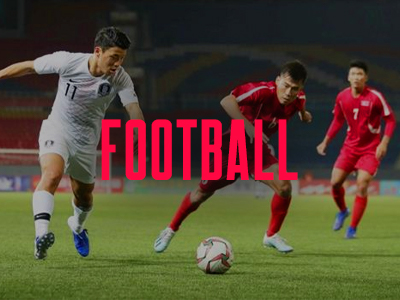 Betting on football is great because it is so varied.
As the number one betting sport in the world, there are more markets on the beautiful game than there are for any other sport.
In addition, because it is so popular, bookies offer odds on almost every game going, be that a women's game in Brazil or a youth match in Bulgaria.
You can bet on events ante post (well in advance), just before kick-off, and even during the game.
Bookies also have some great tools and features to bring you even more betting options and to make your enjoyment of the experience even more intense.
Read on as we explain a little bit more about betting on football.
How to Bet on a Football Match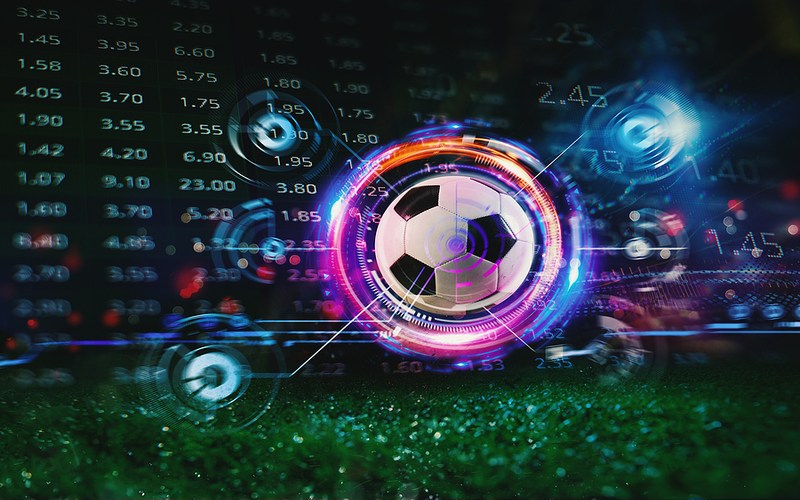 As noted, there are almost countless markets and possible bets when it comes to football. There are all manner of different ways in which you can wager but betting on individual matches remains the most popular bet for many punters.
The best football betting sites out there will offer well over 700 different markets on the very biggest games and often more than 500 even for relatively small clashes. Many of these are variations on others and, moreover, lots of them are rather niche, with the majority of punters sticking to a smaller range of core bets.
Should you want to place a bet on a game, the process is very similar no matter what the match is and also irrespective of the specific market. The exact procedure will vary depending on which bookmaker are using but the following steps are standard enough:
Login – Login to your account and make sure you have funds to cover the amount you want to bet.
Find the match – the biggest matches may be promoted on the homepage. Alternatively, use the search tool (often located at the top right of the page), or use the categories. If using the former you can type the team name or competition, whilst with the latter you must start with "Football". From there use the country and/or competition to locate the match you want to bet on.
Find the market – most bookies use categories for the different markets and most offer "Popular Markets" or similar. Other categories might include "Goals", "Handicaps", "Corners" and so on.
Selection – once you have found the match and market, the various selections and their odds will be displayed. Click the one you want to bet on.
Betting slip – this will add your pick to the online betting slip, often near the top right of the page. Check you have the right match, market and selection, and that the odds are what you were expecting. Add your stake and click to place your bet, hitting a secondary confirmation button if requested.
Main Bets on a Football Match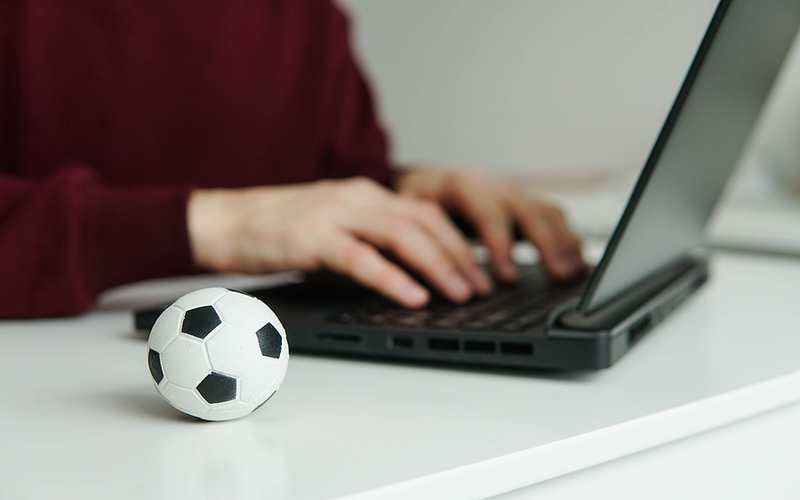 The steps above should allow you to place any football bet you want, but what are your options within a particular game? As said, there are hundreds, but the following are a selection of some of the core bets that are placed week in, week out, by many football betting fans.
Match result – this bet goes by many different names, including 90 minute betting, match odds, HDA, 1X2 and more. It is a simple wager on which side will win the game.
Correct score – a good bet for those that want longer odds, this is a prediction of the exact score at full time.
Both teams to score – often referred to as BTTS, you can back yes or no here, with "BTTS – Yes" being a winner on any score from 1-1 upwards and no correct if either or both teams fail to score.
Over/under goals – you can bet on over or under various goal totals, with over 2.5 goals (three or more in other words) one of the most popular options.
Goalscorer bets – various wagers fall under this category but backing a player to score the first goal of a game is very popular. Key alternatives are a player to net the last goal, or simply to score at any time during the clash, this last option being priced at far shorter odds than the other two.
Other Types of Bet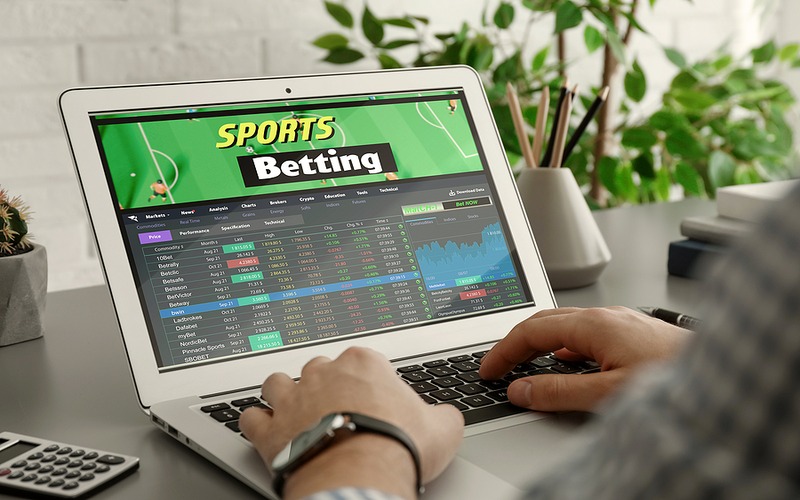 Placing a simple bet on an individual match is very popular but there are so many more options when it comes to football betting. Here are just some of them:
Outrights
Outright betting covers a wide range of markets but is generally based on a whole season or tournament, rather than a single fixture. Core outrights include bets on which team will win the various leagues and cups, such as the Premier League, Copa del Rey, World Cup or Europa League; betting on a side to finish bottom of the league, be relegated, be promoted, make the top four or finish in the play-off places; and backing a player to be the top scorer in a competition, for example the Euros, Champions League or Championship.
In-Play Betting
In-play betting means betting on games that have already kicked off and is also known as live betting. This type of wagering is incredibly popular thanks to the proliferation of mobile phones and their improved power. Many bookies take more money in-play than they do pre-match and live wagering gives punters the chance to assess a game before risking their cash. It also means that if you have an early winner – or loser – you can maintain a betting interest in the game by having another wager. In-play betting is a great option if you are watching a clash on TV.
Accas
Accas, short for accumulators, allow punters to combine bets on various games or outrights into one bet. For example, if you think that Man City, Man United, Liverpool and Arsenal will all win their games one weekend, you can place an accumulator bet known as a fourfold (because there are four selections) on that outcome. All legs in an acca have to win or your bet loses but if they do, the odds and winnings accumulate from one leg to the next, potentially delivering big wins from a small stake. You can place accas on different markets but generally they have to be on different games and unrelated to each other.
BetBuilders
BetBuilders are a relatively new innovation that allow punters to make what can be seen as "same-game accas". Because the legs of an acca have to be unrelated, they cannot be from the same match, so you could not, traditionally, do an acca of Man United to win, Marcus Rashford to score and Man United to win both halves. However, BetBuilders allow such wagers and use algorithms to generate individual odds for very specific and potentially complex bets based on a single game.
Important Rules for Football Betting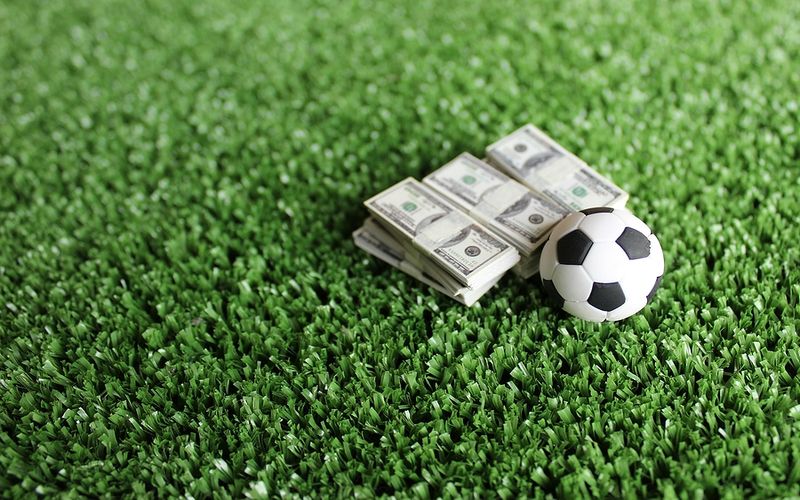 Betting on football is simple enough for the most part and bookies have designed their sites to make things as easy and clear as possible. Each market may have specific rules and you can see the full, in-depth information at the bookmaker, under their rules section for football, noting that some of these may vary between bookies.
However, there are a few straightforward football rules that are universal and it pays to be aware of these before you start betting on football. Here are the key ones:
90 minutes – most bets apply to 90 minutes (plus injury time) only. Extra time and penalties tend to only count in specific markets that relate to them (such as a match to go to extra time).
Own goals – own goals count in most match-based markets, such as both teams to score, match odds and correct score. However, they do not usually count with regards player bets, such as first, last or anytime goalscorer.
Dead heat rules – dead heat rules will usually be applied to bets like top goalscorer if more than one player has the joint-most goals. Dead heat rules mean that only a proportion of your stake is deemed a winner, in line with how many players they tie with.
Non-runners – the term non-runner is usually associated with horse racing but can apply to various player bets in football. For example, if you back a player to score first and they are not in the squad, you will get your stake back. If they are on the bench and come on after the first goal has been scored, you will also normally get a refund. Other scenarios can be more complex and depend on the bet and status of the game so check the bookie rules or contact customer services if you are unsure.
Maximum payouts – bookies have maximum payout rules which limit what they will pay based on the league and market. Knowing these limits means you will not risk more than you have to by staking an amount which could lead to a win over the maximum.
Postponed/abandoned games – rules here will vary according to the exact circumstances but generally bets on games that are postponed but played soon after the original date will still stand. If in doubt, contact the betting site customer service team.
Football Betting Guides
Football is arguably the most widely bet on sport in the world, with markets available somewhere in the world all day and night and big competitions coming around regularly. This makes it a gold mine for bettors looking for hidden opportunities, so long as they are looking in the right place and know what sort of bets to use and when.
To a new bettor or one who is looking to break away from their usual acca or simple to win bets, the amount of information and bet types out there might seem insurmountable, but below you will find articles on every aspect of football betting, all broken up into bite size chunks.