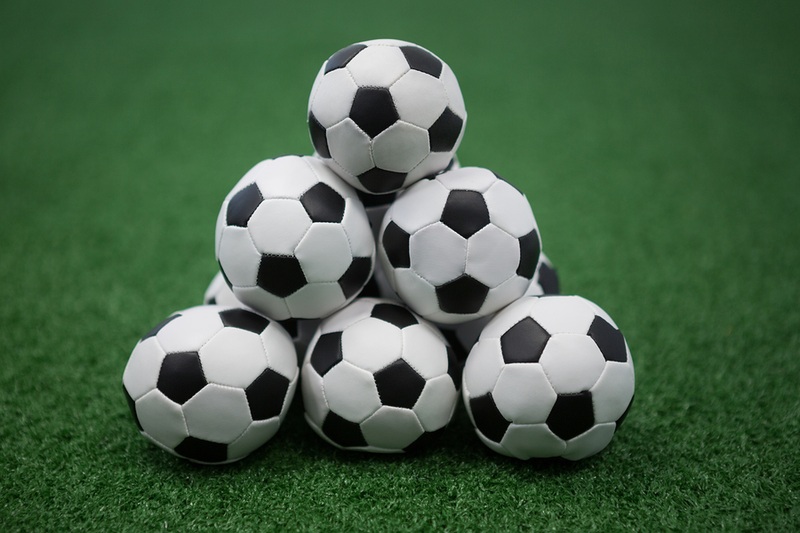 Online betting is an incredibly competitive industry. Every bookmaker promises to offer their users something unique but it usually just sounds like lip service, actually standing out against all the noise is a very difficult thing to do.
Many bookies have decided that offering their customers enhanced customisation and personalisation options is the way to go, and bet builders and bet requests do that job very nicely indeed, putting the punter in charge of the markets.
Simply put, the various bet builders and bet request features available with the best bookmakers allow those placing bets to combine multiple selections from one football match into a single wager. Proving an instant hit with punters, bet builders and bet requests are being taken on by more and more online bookies, so let's have a look at how they work.
Removing Related Contingencies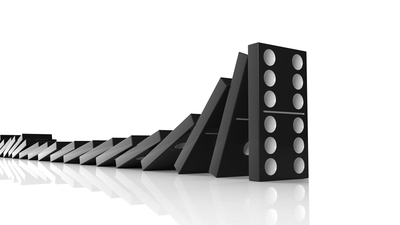 Football betting has long been one of the mainstays of the betting industry. Even before the remarkable rise of online betting, thousands of people would head down to their local betting shop on a Saturday afternoon to put their football bets on for the day. Those who wanted to place multiple bets on the high street were sometimes frustrated by the related contingencies rule.
This rule prohibits punters from combining selections which have a direct effect on one another. An example of this would be trying to bet on Man City to win and Sergio Aguero to score two or more goals. The related contingencies rule would say that if Aguero scores two goals the chances of Man City winning are greatly enhanced and therefore the bets cannot be combined in an acca in the normal way.
Related contingencies was necessary but it stood in the way of the sort of customisation that the bookies wanted to offer. Bet builders and bet requests were introduced as a way to get around related contingencies by taking control of the odds but allowing customers to choose the markets.
How to Use Bet Builders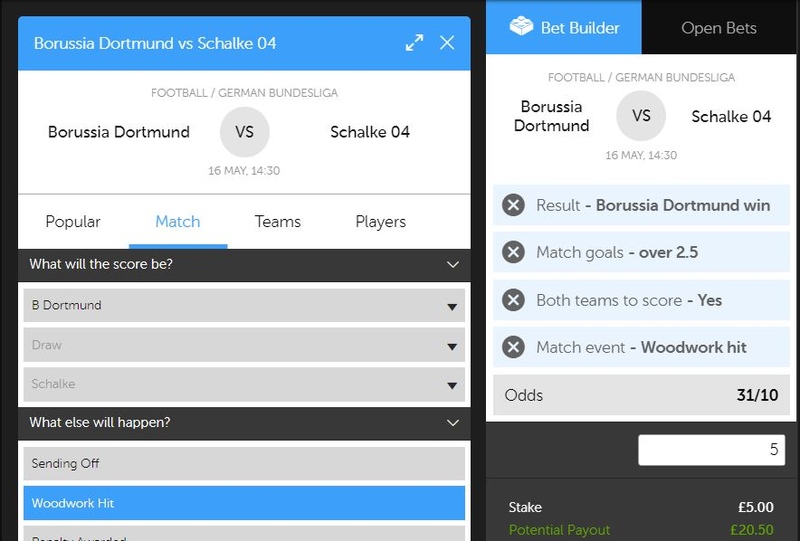 Bet builders allow punters to combine multiple selections from the same football match into one single wager. This means that all of your selections must come in for your bet to win, and the probability will be reflected in the odds. In total, you're able to add six different picks from the same match into the one bet.
The number of selections you can combine and the markets available differ between bookies, but the most common markets are match winner, both teams to score, number of goals scored, corners, bookings, player to score markets (first goalscorer, last goalscorer, to score two goals or more, etc), card markets (total cards, sending off, player to be shown a card, etc) and the to qualify market.
For an example, you may want to bet on Man City to draw with Tottenham, Raheem Sterling to score and to be shown a card, and over 10.5 total corners. Correctly predicting so many different elements of a match is by no means easy but the rewards possible from bet builder markets really are very tempting indeed.
Most bookmakers who offer a bet builder feature provide a separate pop-up to combine the bets. This allows them to get around problems with related contingencies and ensure that punters are only combining selections which are allowed to be featured in the same bet. Whoever you are using for you bet builders, it's important to make sure that you use the feature properly or you might accidentally end up backing a number of singles rather than a combination bet.
Also, you should be aware that a bet builder won't generate the same odds that an accumulator would. For example, let us imagine that Man City are evens to win and Raheem Sterling is evens to score anytime. If it was possible to place such a bet, an accumulator might yield a return of £40 from a £10 stake, meaning odds of 3/1. In contrast, the bet builder, which takes into account the fact that these are related outcomes, may payout at 2/1 (NB – this is just an hypothetical example and the odds are not precise).
How Do Bet Requests Differ from Bet Builders?

Bet builders allow punters a huge degree of control over their football betting, but other bookmakers choose a slightly different route. William Hill, for example, have their #YourOdds feature which does largely the same job but functions differently.
Rather than choosing the various markets in a pop-up or specific page, William Hill customers can get their combination football bets on by tweeting the bookmaker directly using the #YourOdds hashtag. The feature is available on every single Premier League, Championship, League 1, and League 2 matches as well as selected top flight matches from around Europe.
Coral are another bookmaker who operate the same sort of feature. Their #YourCall markets give punters the choice of either backing pre-determined combination bets on big football matches, or total personalisation by asking for a price through Twitter. A number of bookies who work in this way will add popular Tweeted options to their website, making such bets open to all customers.
As with bet builders, there are specific terms and conditions in play for bet requests. Again, these are slightly different from bookmaker to bookmaker but they tend to follow similar lines. For example, bets will be voided if one of the combinations includes a player to score or be shown a card and they don't play any part in the match. Similarly, on over/under lines when there is no clear result, the entire bet will be settled as a push with the stake returned to the punter.
Some bookmakers even allow punters to place several bet request or bet builder bets as multiples for a potentially huge win. This is at the discretion of the individual bookie though. Indeed, the terms and conditions of bet builders include a line about bookmakers reserving the right to accept or decline individual bets and so not all of your crazy and wild picks may be available.
That said, builders and requested markets are a great addition to football betting, especially for punters prepared to sift through the stats and find the value. On the other hand, those just wanting a bit of fun and the chance to land a big win from a small stake will also love the options these tools open up.