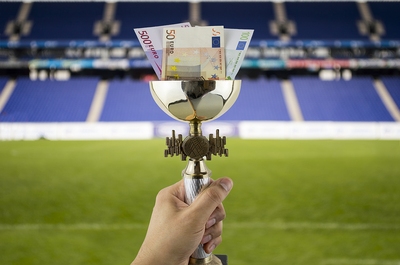 Understanding the many available markets that bookmakers offer on football and other sports is not always easy. Invariably things are simple and straightforward once they are explained to you. But it is far from uncommon for certain markets to catch newbie punters out.
Betting on a side to win a given tournament once they are in the final, or else to qualify for the next round at other stages of a knockout competition, is one market in which confusion can arise. This can be in football, rugby or any sport that have cups, tournaments or other events that have a similar format.
There is nothing to worry about with these markets though and it is not the case that the bookies are doing anything to try and catch punters out. It is simply the case that those new to betting, or even experienced gamblers new to the market, do not always know what they don't know and these "unknown unknowns" only become apparent when they hit your profit.
Luckily, though, we're on hand to explain all you need to know about betting on a side to lift the trophy or to qualify. By understanding the difference between this market and the normal match odds market you can hopefully avoid that unpleasant surprise of a bet not settling how you expected.
To Qualify/Lift The Trophy Versus Match Odds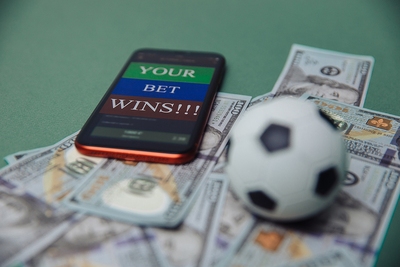 Really all you need to be aware of and remember is that the match odds market, sometimes called "Winner" or perhaps Home/Draw/Away, entails 90 minutes and stoppage time only. In league games and group-phase matches of cups, this is not typically an issue as games do not go to extra time and potentially penalties. However, when it comes to knockout competitions that do use extra time and penalties, it is imperative that gamblers understand which bet they are making.
Let's assume that Real Madrid and Barcelona are set to meet in the Champions League final. Pedro says to his friend Alba, "Who do you think will win the game?" Alba replies, "Well, I've bet on Barca of course" The game plays out in the most sensational fashion and after a 0-0 draw in 90 minutes, where both sides hit the woodwork six times, Barca win 8-2 in extra time.
Pedro, Real through and through, is of course gutted. But he is at least happy for his friend whose team have won and who also landed a winning bet. They meet the next day and Alba is in a foul mood. His bet lost. "Que the eff!?" says Pedro, mixing his Spanish and English. Alba explains that the bookie has scammed him and said that, apparently, his bet was for Barcelona to win the match, not to lift the trophy or win in extra time or penalties.
But sadly for Alba and anyone else who has suffered such a fate, the bookie has not scammed him – he just did not fully understand the bet he was making. As said, if you back a team to win, normally this refers to a specific game in the original 90 minutes plus injury time only. A separate market covers the team to either lift the trophy or qualify for the next round and this market does include wins in extra time, in a penalty shootout or indeed in normal time.
If you make a bet on a side to lift the trophy it matters not how they win, just that the governing body of the sport in question recognises them as the winner. As such, even a win by some form of strange disqualification will count.
Odds For Lift The Trophy/To Qualify
Unsurprisingly the odds offered in the specialist cup market for a side to either lift the trophy or qualify for the next round are shorter than for them to win in 90 minutes. That is because you win with them delivering the goods in normal time or if they do so following a draw and extra time and/or spot-kicks. Clearly, with the lift the trophy or qualify for the next round markets, there are just two options, rather than the three available if you opt for the match odds. The table below shows some example prices:
| Team A to win | Draw | Team B to win | Team A to lift trophy | Team B to lift Trophy |
| --- | --- | --- | --- | --- |
| 3/1 | 5/2 | Evens | 13/8 | 4/9 |
| 7/1 | 4/1 | 4/11 | 7/2 | 2/11 |
| 19/10 | 12/5 | 13/10 | 21/20 | 7/10 |
Alternative Bets
There are a range of other markets you can use if you decide against both the match odds and the "To qualify" option. One option, which you may feel is very similar to the latter, is to back a side on the double chance draw-win market (or the Asian handicap +0.5 which is essentially the same).
Of course, this bet is different from backing a side to qualify or lift the trophy because of the way the two markets treat the draw. With a double chance bet, if the game ends level after 90 minutes you automatically win. On the other hand, with a bet on a team to qualify, they must of course turn that draw into a success, either in extra time or penalties. For this reason, the double chance odds are lower than the to lift the trophy market, as shown below (using the same three hypothetical matches detailed above):
| Team A to lift trophy | Team B to lift Trophy | Team A-Draw double chance | Team B-Draw double chance |
| --- | --- | --- | --- |
| 13/8 | 4/9 | 4/5 | 1/4 |
| 7/2 | 2/11 | 2/1 | 1/12 |
| 21/20 | 7/10 | 4/7 | 2/5 |
Another broadly similar option you might want to think about is the draw no bet (DNB) market. We have a separate feature on this particular bet so check that out for the lowdown. In short, if your team wins, your bet wins, whilst if it is a draw the bet is void and you get your stake back. In some ways, this is a halfway house between backing a team to win and backing them to qualify. If they win then happy days but if the clash goes to extra time or beyond then at least you have that insurance of not losing your stake. Once again though, the odds for this market are lower than you will get on a simple 90-minute bet.
Method Of Victory Betting
As if you did not already have enough choice, here is another bet you might like to consider when assessing your football bets. Our alternatives thus far have offered shorter odds but smaller risk. However, if you like bets that deliver big rewards and you suspect a cup or knockout game will be level at full-time, then the method of victory market is the one for you.
Different bookies offer different options within this market and there may be overlap. However, the core offering here is the possibility to back a team to win in extra time or penalties. Depending on the bookmaker you may see the following options, with the bets ordered by how specific they are (in general, the more specific a prediction, the higher the odds will be).
Team A to win on penalties
Team B to win on penalties
Team A to win in extra time
Team B to win in extra time
Either side to win in extra time
Either side to win on penalties
Team A-Team B double chance – effectively a bet on the game not to go to extra time or beyond
Team A in 90 minutes – a standard match odds bet but may sometimes also be listed under this market
Team B in 90 minutes – as above
Now let's move on to some examples of games where what we have talked about so far has been a factor.
Biggest Ever Games Settled In Extra Time Or Penalties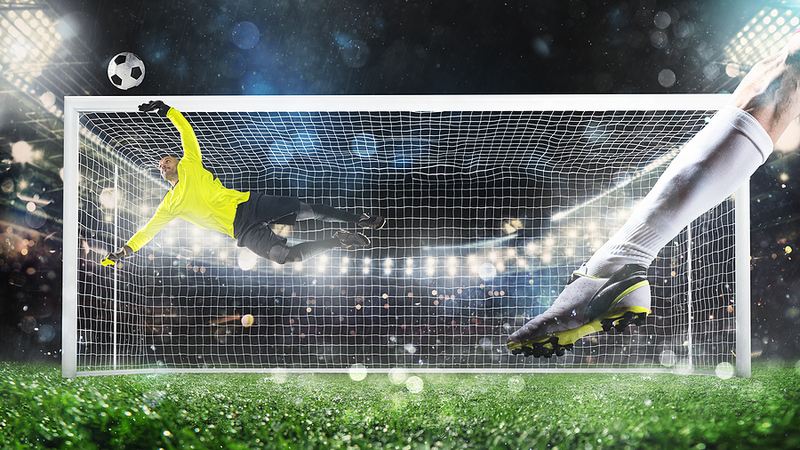 Over the years we have seen some huge games that require extra time and penalties to separate two teams. World Cups and just about every other major cup and tournament have been settled in heart-breaking fashion and here are some of the biggest and best examples.
Note that over the years various tweaks have been made to the format and structure of extra time and spot kicks. This has included things such as the Golden Goal, Silver Goal and games going straight to penalties. Such changes do not generally alter betting rules beyond the obvious (such as you not being able to back a side to win in extra time in a game that doesn't have it!). The key point with all of these examples is that anyone who backed the winner in the match odds market would have lost their bet, whilst picks such as double chance and to lift the trophy would have been cashing in winners.
1966 World Cup Final – England 4-2 Germany
There can only be one place to start when it comes to considering such games, at least for English football fans. Wembley played host to the 1966 World Cup final and after the Germans equalised in the 89th minute and the game ended 2-2, Alf Ramsey sent his troops out for extra time with the immortal words, "You've won it once. Now you'll have to go out there and win it again." And win it they did.
Geoff Hurst scored an extra time brace to complete his hat-trick, the third coming in the 120th minute to the even-more-immortal commentary of Kenneth Wolstenholme. His words, that every English fan has heard, were: "And here comes Hurst. He's got… some people are on the pitch, they think it's all over. It is now! It's four!"
1934 World Cup Final – Italy 2-1 Czechoslovakia
The biggest game of them all has gone to extra time on seven occasions as of 2021 but this was the first. It was level at 1-1 after 90 minutes, but Italy pinched a winner in extra time on home soil to claim their first World Cup in the second-ever edition of the tournament.
1994 World Cup Final – Brazil 0-0 Italy
Sixty years later the global showpiece saw its first-ever penalty decider as LA hosted a dour final. No goals after 120 minutes of "action" meant the so-called lottery of a shootout. Brazil prevailed 3-2 on penalties with Italian legends including Roberto Baggio and Franco Baresi missing from the spot.
1960 Euros Final – Soviet Union 2-1 Yugoslavia
The European Championships does not have a history to match the World Cup but the inaugural competition was won by the Soviet Union in extra time. The game finished 1-1 after normal time before Viktor Vladimirovich Ponedelnik scored the decisive goal.
1968 Euros Final – Italy 2-0 Yugoslavia
Eight years later and things were again level after normal time. They were then level after extra time. 2-0 on penalties? Nope, this was a replay! The original game took place on the 8th June and finished 1-1. Two days later the duo was back in Rome for a replay, the hosts scoring twice in the first half to land the trophy.
1996 Euros Final – Germany 2-1 Czech Republic
The 1996 Euros, hosted by England, made history as, for the first time, a major tournament final was settled by a Golden Goal. Germany came from behind to draw 1-1 in normal time before Oliver Bierhoff scored the decisive Golden Goal, his second strike of the game. Essentially this equates to sudden death extra time – whoever scores first wins.
The first Golden Goal is believed to have been scored by Australia in the quarter final of the 1993 World Youth Championship. The first major final to be settled by such a strike was the 1995 Football League Trophy, with Paul Tait helping Birmingham to success over Carlisle. The final of the 2000 Euros tournament was also decided in this fashion, France seeing off Italy with a goal in the 103rd minute after the match ended 1-1. There was more glory for the French as Thierry Henry also scored a Golden Goal in a final, his strike helping his nation to beat Cameroon in the Confederations Cup decider in 2003.
Champions League Finals
Numerous finals of the Champions League and before that the European Cup have required extra time and penalties. The first time this happened was way back in 1958, Real Madrid claiming their third of an incredible five in a row thanks to 3-2 extra time win over Milan.
Ten years later, a team from England won the European Cup for the first time as a Manchester United squad containing George Best, Bobby Charlton and Nobby Styles tore Benfica apart in extra time. The game ended 1-1 after 90 minutes but United blitzed the Portuguese side with goals in the 92nd, 94th and 99th minutes. In 1984 Liverpool became the first English side to win the competition thanks to a shootout, beating Roma 4-2 after a 1-1 draw.
Since then, extra time and penalties have become regular occurrences as the game's biggest club competition has become increasingly cagey. Between 1984 and 2020 the scores were level after 90 minutes of the final on a huge 13 occasions. In 2005 Liverpool completed the Miracle of Istanbul by coming from 3-0 down at half time to draw level and then beat AC Milan in a shootout. Three years later Man United got the better of Chelsea on penalties, John Terry famously missing for the Blues. In 2012 Chelsea reversed that result against Bayern Munich, whilst in 2014 and 2016 Real got the better of city rivals Atletico following draws in the 90 (extra time in 2014, penalties in 2016).
Enhanced Odds Offers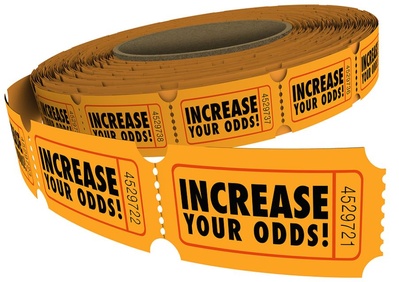 To conclude, we offer a brief word of caution when it comes to enhanced odds offers.
Many bookmakers offer these promotions to new customers for the biggest finals, games like the ones mentioned above. Sometimes the offer will be based on who lifts the trophy, with odds for example of 7/1 available on either one of the sides if the game is evenly matched (the punter must choose which side to back)
At other times, however, the enhanced odds will only apply to the 90-minute market. So in a mismatched final you might choose from 3/1 on the favourites or 30/1 on the underdogs.
In such a scenario, if the game goes to extra time the bookie will be the only winner.