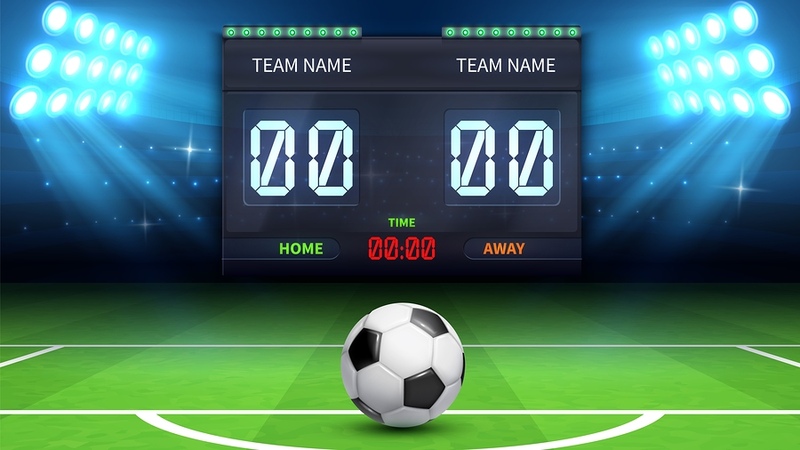 The number of options that punters have to try and gain from football matches is greater than ever before, and the number is only increasing.
The bookies are always looking at ways to improve the appeal of their market offering with a host of specials markets involving multiple outcomes, but there is nothing wrong with keeping things simple from time to time. The most popular, classic, dare we say old school, bets, have remained popular for a long time for good reason.
Betting on the number of goals scored in a match is one of the simplest yet also most exciting options there is. Whether it's predicting the number exactly, making an over/under prediction, or backing a correct score, betting on goals can be a lucrative option and is often one that keeps things interesting for most if not all of the game.
Correct Score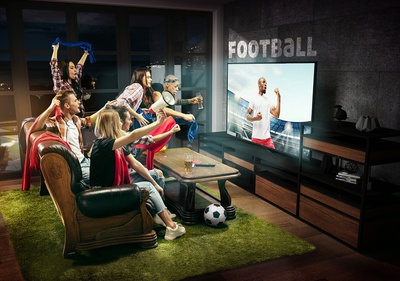 The Correct Score market is one of the most popular football betting markets amongst punters. In some ways, it's a fairly straightforward market; in order to win you must correctly predict the exact score of a football match. That's no easy task but it is at least a simple proposition.
It's not a simple market for the bookmakers though. The sheer number of selections and the differences between each match make it quite a tough one for them to price up and many will rely on fairly generic algorithms based on the match odds. This will often result in considerable discrepancies between the odds available with the various bookies which means some great opportunities for punters willing to compare odds and do their research.
That complexity is only increased when the match begins. Online bookies also offer their Correct Score markets in-play. If you can correctly predict the way the market will react without a goal for the first 20 minutes, for example, there are plentiful opportunities for net wins including trading, cashing out, and taking a better price than what was available at kickoff.
It's worth noting that the presentation of the Correct Score markets will change between bookmakers. Some will offer a list of selections in descending price order, some will separate the outcomes into a home win, away win and draw, and others use a slider or drop down menu to allow you to pick the outcome. The actual selections can differ too with many bookmakers using a cut off point after which they'll offer 'any other score' or 'any other home win' for example.
At Betfair's Exchange, for instance, no score over three is quoted, such that after 3-3 you choose between any other home win, draw, or away win (and as another example, any other draw will be at shorter odds than, say, if you wanted to back 4-4 specifically).
The difficulty of predicting the correct score means that many punters will increase their options of winning by backing multiple selections in the Correct Score market. It's also well worth doing some research into common scores for the league on which you are betting and the teams playing.
Over/Under Total Goals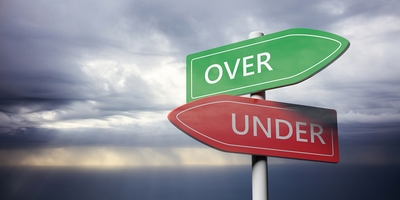 If predicting the correct score for a match is a bit of an ask or you prefer to take less of a risk with your betting, then the Over/Under Total Goals market could be perfect for you. In these markets the bookmakers set a line of goals and offer a binary choice of whether the total goals scored will be over the line or under it. Being able to offer that binary choice without pushes (stake returned) is why the selections always include half (or 0.5) of a goal.
Based on the most likely scores, the most commonly offered and popular Over/Under Total Goals line is 2.5, meaning you can back the match to have three or more goals (overs) or two or fewer (unders). Although the odds for the over and under selections will change from match to match (sometimes drastically so) 2.5 goals is the line that most bookies will place on the main match page across every league and match.
The 2.5 goal line is the main option as it usually provides the best balance, meaning odds of around evens on both sides of the wager. That said, if there is a heavy favourite or two teams in rich goalscoring form come up against each other then you'll sometimes find Over 2.5 Goals available at fairly heavy odds-on.
In that case it's time to have a look at the prices available in the Over/Under 3.5 Goals or even 4.5 markets in the search for a bigger yield, assuming of course that you want to back overs rather than unders. Similarly, the Over/Under 1.5 Goals market is popular in tight games between teams who favour defence over attack.
Just like the Correct Score markets, the various Over/Under Total Goals markets are traded in-play. As you'd expect, the odds on over the line will drift the longer a match goes without any goals being scored which presents an opportunity to wait for a better price on matches which burst into life in the later stages.
On the flip side, it is possible to cash out to secure a net win either if you've backed under the line and the goalmouth action has been at a premium for a while, or if you've backed over the line and a couple of early goals have gone in. Little is more frustrating in life than thinking your bet on overs is in the bag when the game reaches 2-0 after half an hour or so, only to see it end that way!
Total Goals
The Total Goals market is a step up in difficulty from Over/Under Total Goals. Rather than predicting whether over or under a certain number of goals will be scored, to win a bet on the Total Goals market you'll need to correctly predict the exact number of goals scored in a match.
The market is sometimes called Exact Total Goals or variations of that to make it clear what is required. However, the selections will do that for you. Starting with 0 Goals, the selections go up in individual increments up to a maximum such as 7+ Goals. Some bookies will change that maximum selection in-play subject to how a match is panning out.
This is clearly a more challenging proposition, with a bet on three goals only a winner if exactly three goals are scored, whilst over 2.5 would pay out on three, four, or more. The odds reflect this of course, making this something of a halfway house between a correct score punt and an overs/unders one.
Match Winner and Over/Under Total Goals
It is possible to add a level of complexity to Over/Under Total Goals bets by combining such a prediction with the match outcome. This is a good market for those looking for a bigger payout on a strong favourite. For example, if Manchester City are too short to support in the Winner market against Sheffield United you could choose to back them to win a game in which more than 3.5 goals are scored with that combination providing a more generous yield.
Like the regular Over/Under Total Goals markets, the bookies will set one line per market. The selections are different though. In the above example you'd have Man City & Over 3.5 Goals, Man City & Under 3.5 Goals, Draw & Over 3.5 Goals, Draw & Under 3.5 Goals, Sheffield United & Over 3.5 Goals and Sheffield United & Under 3.5 Goals. If you're feeling lucky, crazy, or had a wild dream, the odds on the Blades and over 3.5 goals would be sure to offer a huge return should things go your way.
First Half Goals
The First Half Goals market is a variation on the Over/Under Total Goals market. Some bookmakers will offer individual lines for the first half only beginning with Over/Under 0.5 Goals and usually ending at Over/Under 2.5 Goals, while others will combine the selections into one market. Either way, you are making a binary choice of over or under a set goals line for the first half only.
The same market exists for the second half but some bookmakers will only offer prices on this in-play as the events of the first half can have a significant impact on the odds.
Team Total Goals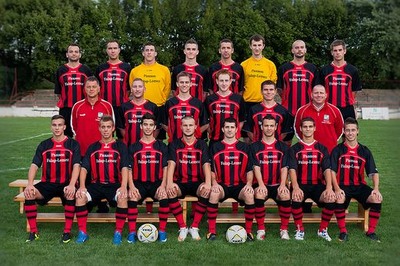 The various online (and high street) bookmakers have slightly different takes on the Team Total Goals market. Some present it like the Total Goals market in that you have to correctly predict the exact number of goals a team will score in the match. Others offer a line or multiple over/under lines where punters are required to make a binary choice.
In either case, the Team Total Goals market is often a very good one to consider in certain situations.
For example, maybe an underdog scores a good number of goals but has a poor defensive record and the strength of the favourite means there is good value about backing the underdog to score over a set number of goals. They may have little chance of winning the game but could well land a punch, or two, at decent odds.
Highest Scoring Half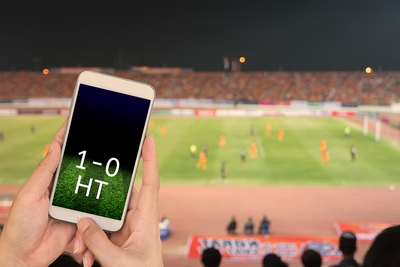 The Highest Scoring Half (or Half With Most Goals) market is a novel way of betting on goals in a football match. There is no need to predict the number of goals, nor which team will score them – you simply predict whether more will be scored in the first half or second half.
It's a good option for matches in which a favourite may find it tough to break down a stubborn opposition but will likely score multiple times when the floodgates open. Alternatively, matches which have the potential for extra time will often see fewer goals scored in the second half as players get tight and try not to make any costly errors.
Cup games are also worth looking out for with this bet, with a strong bench possibly lending itself to more second half goals whilst a strong starting XI (for a Premier League side against a minnow) may mean a flurry of early goals before the game fizzles out.