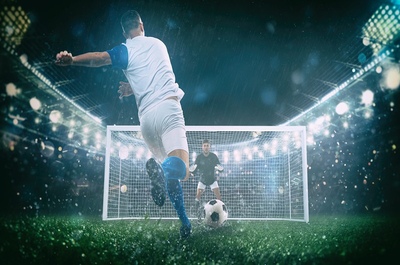 One of the first things any newcomer to football betting should note is the rules regarding extra time and penalties. Of course, this issue is only relevant to knockout games where such outcomes are a possibility, as opposed to league matches, contests in the group phase of cups and tournaments or ties that go straight to a replay if they end in a draw.
However, for games where these mechanisms are used to decide the victor, in short, for the vast majority of football bets, extra time and penalties are not included. In general, unless the market specifically refers to them (of which more later) you are almost always safe to assume that your bet only applies to 90 minutes and added time (injury time).
What do we mean by this? How does this affect your bets and what markets do include extra time and penalties? We've got the answers to all of these queries and more right here.
In Football Most Bets Are "90 Minutes Only"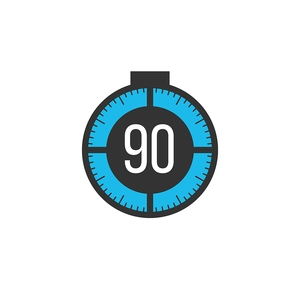 Football is the most gambled upon sport in the world and betting on a team to win is the biggest bet in football. Sticking with the biggest and best theme, let us consider a bet on the World Cup final, the most important game in the sport and arguably the largest sporting event that takes place anywhere.
If you bet on Brazil to win and they lift the World Cup, your bet is surely a winner right? Well, if you placed the bet in the standard match odds (also known as To Win, 90 Minutes, Home/Draw/Away, 1X2 and other variations) and Brazil win on penalties or in extra time, your bet will be a loser.
By definition, the game only goes to these additional methods if the match is a draw at full time and so a bet on Brazil to win is therefore not a winning one. The same is true of just about all main football markets.
Before we look at those, let us reiterate that when we say "90 minutes", this will almost always include stoppage time at the end of each half. Unless the market relates specifically to stoppage time, 90 minute bets include added time after each 45 minutes but not periods of extra time or a penalty shootout.
What Markets Do Not Include ET Or Pens?

As well as the main match odds markets, all of the following do not include extra time or penalties as standard.
Over/under goals – if the match ends 1-1, under 2.5 goals will be a loser, no matter how many goals are scored in extra time
BTTS – if it is 0-0 at full time, even if it ends up 4-4 after extra time, both teams to score bets are still losers
– first, last and anytime Goalscorer bets are 90 minutes only
Correct score – this is simply a bet on the score after normal time, not including any further play
Handicaps – both normal and Asian handicaps apply only to the full time result
Please note that this list does not include every single bet available as there are literally hundreds of different markets on the biggest games. That said, it really is the case that unless stated, all markets will be 90 minutes only. That means that stats-based bets, such as total corners, goals or cards, or whether or not there will be a penalty, clean sheet or sending off, are all 90 minutes only.
If you have any doubt simply contact the bookmaker's customer service team before placing your bet. Alternatively check out the sports rules section of the site and look specifically at football. Note that some bookies provide further related info under "Sporting Queries", an FAQ or similar related heading.
Exceptions And Specific Extra Time/Penalties Markets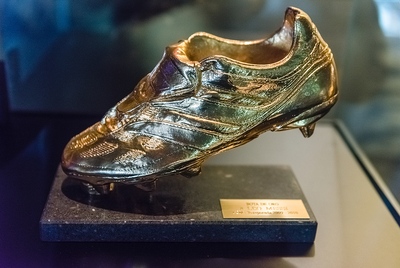 As said, usually only bets that are very clearly and specifically targeted at extra time and/or penalties will include them. One exception to note is on tournament top scorer/Golden Boot bets. As these bets are settled using official tournament stats, goals scored in extra time do count towards a player's total. Penalty shootout goals do not count and again this is simply in line with the official totals used by the FA, FIFA, UEFA or any other organising body.
One other market that could be viewed as an exception is the "To Lift Trophy" (or depending on the stage of the competition "To Qualify") market. These are the key markets to be aware of in comparison to the match odds. The former will be offered in the final of a cup or tournament, with "To Qualify" an option in earlier rounds. Both of these options include extra time and, if needed, penalties. Of course, that means you get shorter odds but your bet is successful however the side "wins", be that in normal time, extra time, or via the so-called lottery of a shootout.
It might be fair to say that these two markets are, to quote ourselves, "clearly and specifically targeted at extra time and/or penalties" but there are others where it will hopefully be even more obvious.
In fact, most of these wagers do not just include extra time and/or penalties, but more they directly concern them and require them. Some such markets include the hopefully self-explanatory "Extra time – Yes/No" bet and the very similar market concerning a penalty shootout. Another popular bet in tense tournament games where a draw may be deemed quite likely is the method of victory market. Such a bet would include the following six options normally:
Team A in normal time
Team A in extra time
Team A on penalties
Team B in normal time
Team B in extra time
Team B on penalties
Bookies may also open further in-play markets relating to extra time, with all the usual options available. In addition there may be specials such as a player to score in a shootout, a player to miss or the keeper to save a penalty, for example.
So, to summarise the overall position, most bets when it comes to football apply to the normal period of play (plus injury time). If the bet includes or directly relates to penalties, extra time or both, this is usually clearly indicated by the name of the market.