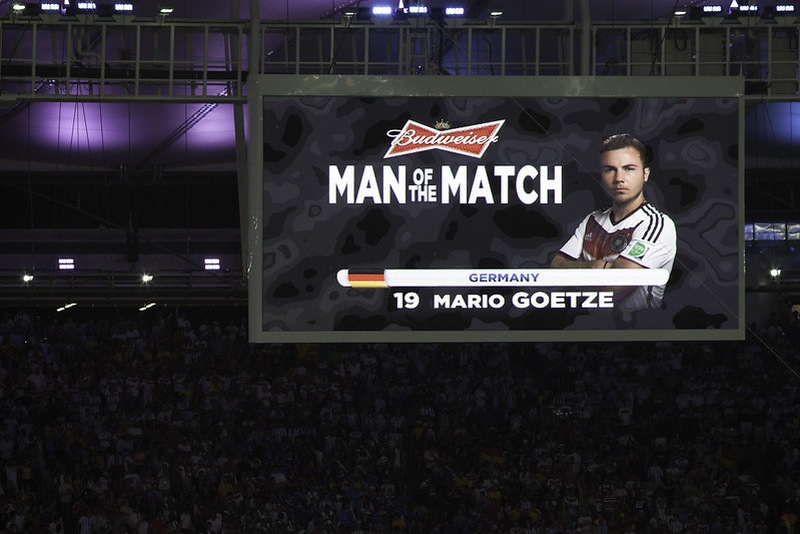 There are so many weird and wonderful specials markets available these days and betting on who will be the Man of the Match (MOTM, or sometimes just MOM) is actually one of the simplest and easier to understand examples.
It isn't offered by all the bookies we feature and nor is it available on every game, but many of the best bookies do offer it on big games such as televised Premier League and Champions League clashes.
If you are looking for a bet to keep you interested for 90 minutes and deliver big returns from a small stake, this could be the market for you.
How Does MOTM Betting Work?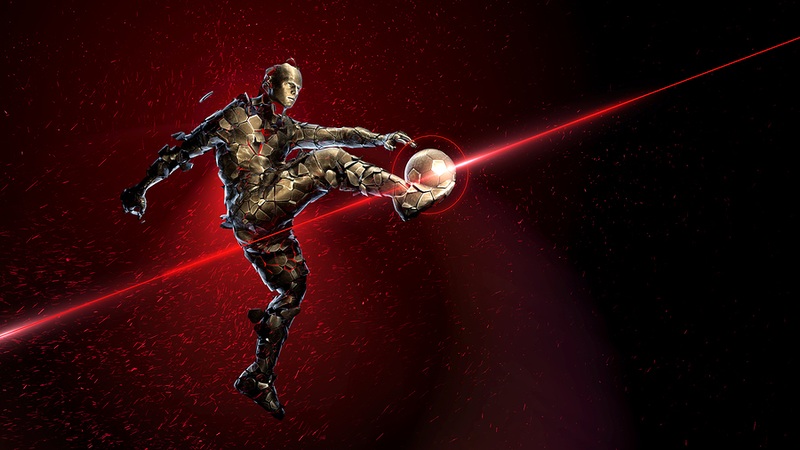 This market, offered by BetVictor and certain other major betting sites is usually only available pre-match, and you simply select which player you think will be awarded the Man of the Match award.
If you call right, you win, and if you don't, you lose. There are no draws, no dead heats, and no grey areas, so it really is a simple market to understand. The best things about this bet are chiefly that you should have an interest in the bet for all, or certainly most, of the game and you will almost always get decent odds too.
If a player scores a first half hat-trick (unlikely as that may be) they may well have the award virtually in the bag at half time. However, anything can happen in football – and what if a player on the other side scored two late brilliant goals to help his side to a 4-3 win? Late goals or a flurry of saves in the last 5 or 10 minutes mean that this bet should give you a little excitement for the majority of the game, the majority of the time.
What Odds Will I Get?
Typically the favourite in the MOTM market will be priced at odds of around 6/1. Where one side is a strong favourite you may find shorter odds, with prices between 5/2 and 4/1 not uncommon, although it would tend to be the game's elites who would be priced at the lower end of that bracket, the star players.
Odds of 6/1 for the favourite mean you have a real chance to land a big win betting on the Man of the Match. Whilst 6/1 may not seem a huge price, much longer odds will be available on defenders, goalkeepers, and players from the team that is the underdog.
The majority of the players for whom odds are quoted will be in double-digit prices, with odds of 33/1 or even higher common on dark horses. Of course, such players – usually uninspiring defenders – are unlikely to be the hero, but if you pick them on the day they throw their body on the line to keep a clean sheet at one end and nick a rare winner at the other, your rewards will be significant.
Perhaps you know a certain player has a point to prove against the team he is facing?
Who Decides the Man of the Match?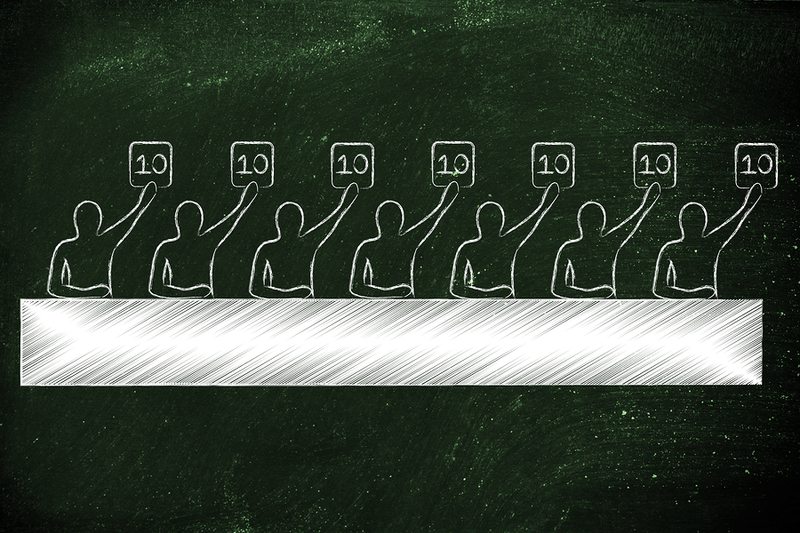 Rules on this market vary from bookmaker to bookmaker, much more than they do with many more common bets. When it comes to the MOM in a given game there might be any number of different players awarded the honour by different outlets; newspapers, the live broadcaster, the Press Association, club polls, football blogs as well as apps and live score sites may all award their own Man of the Match.
However, the bookies will only pay out according to their own rules. BetVictor, one of the leading bookies for this market state that:
The Player awarded the WhoScored.com Man Of The Match will be deemed the winner.
This makes their position very clear, but other bookies have different rules, with many opting to use the player picked by the live broadcaster (in the UK). If in doubt just check with the customer service team of your favourite betting site or alternatively check their specific football rules.
Other issues are ones that are common to football bets and especially wagers on player-related markets. First up, let's consider extra time. Once again, this varies but MOTM betting is one of the few markets that usually includes extra time.
Obviously this only applies to cup and tournament games where extra time is a possibility and in this instance what you will find is that if the game appears to be heading for a draw, the Man of the Match announcement will not be made.
The other issue concerns when bets will stand and when they will be voided and once again it is worth checking the rules at the site where you make the wager. In general, if your player spends any time on the pitch, bets will stand, whilst if they are an unused substitute or not named in the squad the bet will be voided.
Man of the Match Betting Strategy and Tips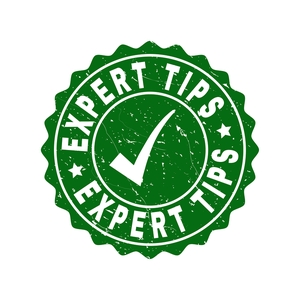 When it comes to betting on this specials market it is probably best to regard it as something of a novelty market where luck will play a significant role. Ultimately there are so many variables over the course of a game that predicting who will win will need a little dose of good fortune.
Well, that isn't always true. The favourites are the favourites for a simple reason – they are the players most likely to land the Man of the Match honours. So most of the time, picking who will win isn't all that hard, with the best attacking players from the better of the two sides likely to get the bottle of champagne at the end of the game.
The problem is, those players are always the favourites. So when we say that those "predicting who will win will need a little dose of good fortune" what we really mean is that you will need a little luck to find regular winners at good value odds.
Of course, there are avenues to explore if you want to try and be successful betting on the MOTM. The most obvious ones are probably by and large factored into the pricing, so whilst looking at strikers from the well-fancied team may help you land the odd winner, whether the prices you get will offer value is another matter.
You may have better luck assessing short-term form of players coming into the game. The bookie's odds will probably be largely generic, based on which side is the favourite, how often they have won the award in other matches, and how many goals and assists they usually manage.
However, if a particular player has been playing especially well in recent games, or scoring more goals than they have done historically, you may just get a little value on them. Equally, in a match you predict will be a low scoring affair, opting for a defender who is taking penalties or free kicks when they don't usually could bear fruit.
Another tactic to look for games where you think the favourite team is under-priced. When one of the big sides are away from home against a bottom half outfit they are often priced at odds of 4/6, 1/2 or even lower. If you think these odds are too short and fancy the home side to get an unlikely win or draw, there are a few options available.
If you think it will be a backs to the wall job for 90 minutes where the underdogs somehow earn a 0-0 despite being battered for much of the game, the goalkeeper could be a good pick at long odds. If, on the other hand, you think the big boys will really fluff their lines and lose, the opposition's main striker may be a good pick if you fancy him to nick a winner.
One last strategy to think about is probably only really going to appeal to those who take their betting incredibly seriously and are more than happy to wade into their research. For bookies who use the verdict of the television channel's selected pundit, looking back on who they have previously given the award to may be a great route to value.
Are they an ex-defender who favours those at the back? Have they named the same player on multiple occasions in the past (even better if you can go deeper and uncover that said player wasn't necessarily a unanimous decision)? If you can find a pattern or some level of unconscious bias in their decisions then you really could be onto something. Oh, and if you do, be sure to let us know!