There is no area of football on which the determined punter cannot bet. If BTTS and over 2.5 goals are a bit mainstream for you, or you simply think you have a little nugget of information that maybe the bookies aren't privy to, then maybe manager betting could be the area of football betting for you.
More people bet on football than any other sport and it is fiercely competitive for the bookies. Offering bets on as many markets as possible is one way for an online bookmaker to attract business, and when it comes to manager betting there are a range of different markets and angles to consider.
Whilst this remains a relatively niche area of betting in the UK it is one that has been around for a long time. You might never have considered betting on a manager before and perhaps not even known it was possible, but it certainly is and when the opportunity comes around there are a few different markets to consider.
Next Permanent Manager
Betting on the next permanent manager of a named club or country is probably the most popular manager bet there is. This market may be open at any given time but there is obviously a huge spike in interest when the tabloids are chattering or the manager's job is vacant, either due to a sacking or a resignation.
To a lesser extent, if there is pressure mounting on an incumbent manager you may well see this market offered while they are still in the job and an increase in bets being placed. Not a nice position for the existing boss but if you get in early and call it right the odds can be suitably rewarding.
Caretaker v Permanent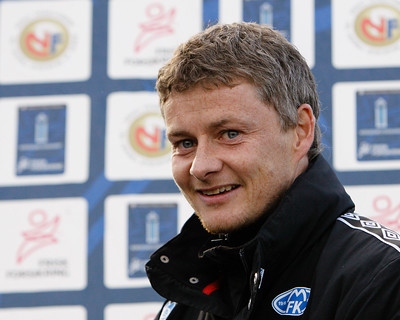 These bets are almost always on who will be named the next permanent manager. That means that interim and caretaker bosses will not normally count unless they are subsequently named as the full time manager – Ole Gunnar Solskjaer at Man Utd is a good example. However, different bookies may have different rules when it comes to this issue so it is well worth checking to make sure you understand what you are betting on.
Some sites state quite clearly how this issue will be revolved. For example, on the page where the market is located they might state that should an interim/temporary/caretaker manager take charge of 10 games they will be classed as the permanent manager for the purposes of the bet. At a rival bookies the number of games could be more or it could be less.
At other bookies the issue may not be so clear. Even if they use the same terms, many sites only explain how the bet will be settled in their sports-specific rules. There are further complications where a club doesn't specifically name a "manager". As far as we are aware no bookies settle such bets on the appointment of a Director of Football. However, if they change their management structure in some way and don't specifically have an individual listed as the manager, bets are usually settled on whoever is deemed to be in charge of selecting the team
The Longest Bet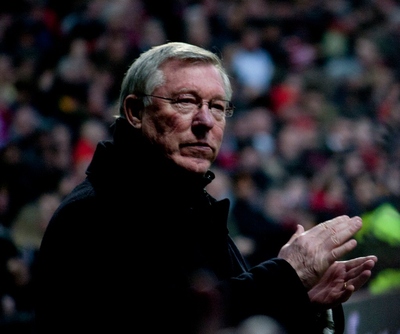 Whilst most bets on manager-related markets will pass without any issues it pays to understand what might happen. One of the longest running markets ever to have existed was Betfair's Next Man United Manager. This was opened in October 2001 when it seemed that Sir Alex Ferguson's time at the club was coming to an end and retirement was just around the corner. Fergie had said after the 2001 season that he was going to retire. Approaching 60 and following a rift with the board about United's inability to compete with Europe's finest, he said "The decision has been taken. I'm going to leave the club".
Betfair's market was opened and bets were taken on both David O'Leary and Walter Smith (both at odds shorter than 4/1). Fergie reversed his decision but the market went on. And on. And on. It was finally settled in 2013 when David Moyes was announced as Fergie's successor.
This is clearly an unusual situation but markets on who would replace Arsene Wenger also went on for many years. Having your cash tied up at a bookie for a number of years is not ideal though, so this is something to consider if you decide you want to get on such a bet very early when the picture with the existing boss is unclear.
Rollercoaster of a Bet
Another thing to consider is that the next manager markets are some of the most volatile around. If a side is looking for a new boss and a former player is spotted on a flight to the city in which the club is located, it can spark rumours. With social media any form of rumour – or dare we say fake news – can spread like a virus. Perhaps a manager buys a house in a certain location or says he has always loved a particular club – all of a sudden some people assume the job is his.
The odds can plummet and that can start a betting stampede, causing the odds to become even shorter. Some bookies may even suspend the market before reopening it when it turns out the rumour was wholly unsubstantiated.
This is well worth knowing for a number of reasons. Such a rumour may mean there is great value on another manager in the market. Equally, cashing out (or laying the bet) may be wise if the odds have dropped significantly but you obtain alternative information about the given individual's chances. It is also wise not to get carried away if the person you have backed is suddenly a massive outsider or a red-hot favourite.
Next Manager to Be Sacked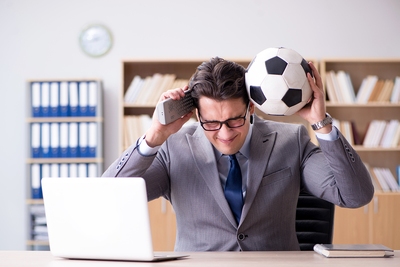 The next manager to be sacked is another very popular option. This is usually the next boss in the Premier League to be sacked, although other leagues may also be available. This market is usually open at all times of the year, including over the summer and right through to the last weeks of the season. Often it is related to a specific season, so towards the end of the campaign "No manager sacked" becomes an increasingly tempting option.
Some bookies refer to this as "Next manager to leave their post", thus making it clear that the bet pays out whether or not the manager is sacked, resigns, or leaves by mutual consent. Again though, this varies from site to site, so double checking first is always wise.
This is another market with great volatility where rumours can have a huge impact on the betting. Another factor to consider is that poor league position does not always equate to a high likelihood of a manager being sacked. A small club with limited resources who are in 19th might be far happier with their manager than a bigger club in sixth expecting to be in the top four.
Other things to think about are how long the manager has been in the post, the board's past record of sacking bosses, the style of football being played, the media and fans' attitude towards the man in charge, and whether or not performances have been better than results.
Manager Specials
As well as the two main markets there are a whole host of specials that might come up from time to time. Below are a selection of the most common but others, for example "Female Manager In Charge Of A Premier League Club By End Of 2019/20" can be found if you shop around. Manager specials can be particularly odd and we have fond memories of a winning bet on then-Celtic boss Martin O'Neill to be filmed jumping in the air more than three times in a big game!
Named manager performance – how will a specific manager do? Might cover trophies won in a given campaign, whether they last a full season, whether they will still be manager by a named date, and so on
Next Director of Football – not really a manager bet but it is related and more common these days
Individual's next job – when a prominent manager is out of work you can often bet on what their next job will be
These may be unique to a certain situation or otherwise very specific, so if you have any doubts regarding the rules or terms of the bet, be sure to check with your bookmaker. They have dedicated sports rules pages and most offer live chat support.