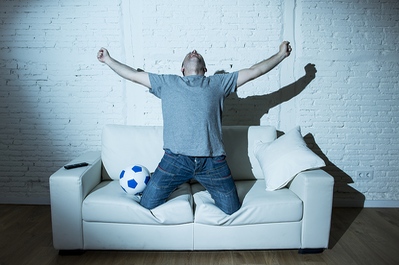 If you frequent a football or betting forum long enough, then chances are you'll see several posters writing about some form of gambling system they have either hit upon themselves or, even worse, have paid to be told about. As we understand the word "system" in relation to betting there is no such way of securing a net win. In short, any so-called system that says "do A, B and C and you will win in the long-term" is either incredibly naïve or deliberately misleading.
None the less, such betting systems, strategies and techniques are widespread and here we look at one of the most enduring: backing over 0.5 goals. Just to clarify, if this is a bet that you enjoy making, use regularly as part of a fun, recreational punting interest, or a market you exploit alongside other statistical analysis to uncover genuine value, we are not saying it is bad per se. We are simply saying that any system that relies solely on backing a certain market or selection or waiting for a fixed set of eventualities to happen, is not truly a betting system/strategy and should not be bought into or considered to be a way to make a net win.
Over 0.5 Strategy Explained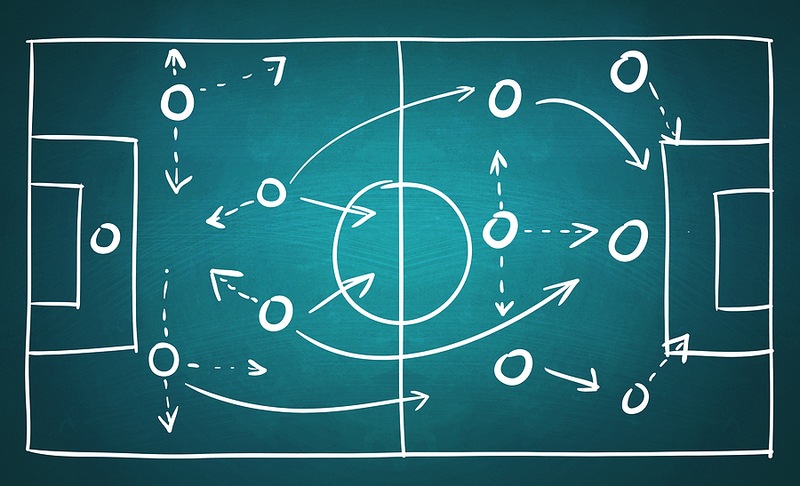 Okay, warning and disclaimer out of the way, let us now look at what we mean by "over 0.5 goals betting". If you are reasonably familiar with sports and football betting it should be relatively clear but for newbies, this is a bet on a game to have over 0.5 goals scored. In short, that means:
You are betting on the game to have one or more goals
0-0 is the only losing score
Own goals count
Bets apply to 90 minutes and injury time only, not extra time
Bets generally have a very high probability of winning but pay out at low odds because of that
The last point is central to the whole concept of over 0.5 goals betting because some who advocate it would almost make you believe that it is impossible for a game to end 0-0. Even when some analysis is employed and those using this strategy try to find games where punters might say "there is no way this game is going to end nil-nil", they are overlooking the key element that should underpin every bet and that is the search for value.
You might think a game between Man City and Liverpool, or one between PSG and a side bottom of Ligue 1 with a shocking defence is nailed on to have at least one goal – and probably more than three. But the bookies are well aware of this too and so the odds on such games ending under 0.5 goals (which is to say 0-0) are incredibly small.
The odds on this market are small anyway, simply because only about 7% of matches end 0-0. That means around one in 14 or one in 15 games of football end goalless. Put another way, over 90% of matches see one goal or more and so typical odds (speaking very generally) are around 1/10 to 1/15 or 1.10-1.07 in decimal odds. But for the sorts of games discussed above, those which punters might perceive as over 0.5 goal bankers, those odds can drop to 1/20, 1/25, or even shorter.
Over 0.5 Goals Example Odds
The following prices were taken from games in the week commencing 25th January 2021 and are based on the best available odds from the best UK betting sites.
Burnley v Aston Villa – 1/14
Chelsea v Wolves – 1/10
Everton v Leicester – 1/10
Man United v Sheffield United – 1/25
Swansea v Brentford – 1/7
St Johnstone v Aberdeen – 2/13
Celtic v Hamilton – 1/41
As you can see, the odds vary significantly, with 2/13 being the longest odds from our selected games. You will rarely see over 0.5 goals priced much longer than this, an exception being where a 0-0 draw would see two teams qualify from a group, or perhaps sees both survive relegation on the last day of the season.
But at the other end of the spectrum, a punter seeking out a "banker" where goals are "guaranteed" who opted for the Celtic v Hamilton fixture will be rewarded, if that is the right word, with meagre odds of just 1/41. That means that for every £41 you stake, your net win would be just £1. Put another way, you could land winning bets at that price in 41 consecutive games and see all of your net wins wiped out if the 42nd ended nil-nil.
Low Risk Is Not No Risk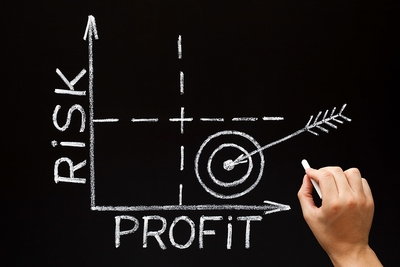 When some punters see a selection at odds of 1/10, or certainly 1/41, they think it cannot lose. But it can. Life and football are unpredictable and we see crazy, "unbelievable" results almost every day. Leicester won the Premier League at 5,000/1, golfers regularly win tournaments at triple-digit odds and every single day that horse races are run there are odds-on favourites being beaten.
Low risk, is not the same as no risk, and whilst backing over 0.5 goals is a bet that will win most of the time, it will also lose some of the time. Getting lots of small, frequent wins is a pleasing experience for any punter but too many who use this betting strategy seem happy to let the optimistic part of their brain overrule the rational part. If you back over 0.5 goals you have to accept the reality that around 7% of your bets will lose and, most probably, slightly more than that if you are backing games with longer odds for over 0.5 goals.
Over 0.5 Goals Accas And Races
Due to the low odds of these bets, many use over 0.5 goals betting to create accumulators at longer odds. For example, at the time of writing an over 0.5 goals acca on the five latest games from the Premier League would pay out at odds of just over 1/2. If we throw in another five matches from the same night then those odds increase to around 17/10.
That acca would include two selections at 2/17 and eight even shorter than that, so whilst the 17/10 odds might not seem like a huge payout, clearly, all 10 picks are huge favourites. In theory each bet should win individually but the chances of all of them winning in reality are relatively slim. And that is the issue that those placing these bets sometimes fail to understand.
Bookies factor a margin into their odds, so the prices you get are actually shorter than they should be based on the chances of a given outcome occurring. Even if we ignore that margin and take the odds given to accurately reflect the probability, we can see how the chances of landing a 10-fold acca diminish.
For the sake of our example, let us assume that all 10 selections we have backed are priced at 1/12. Such a bet on over 0.5 goals has a 92.3% chance of winning. With five selections that becomes a 67% chance of winning, by the ninth pick it has a lower than 50% chance of success and for all 10 the odds of success are actually just 44.8%. In other words, more often than not (around 55% of the time) at least one of your 1/12 "nailed on bankers" will lose.
A slightly different approach to accas, "races" have become increasingly popular and are commonly touted on social media. This approach to betting seeks to turn a small amount, let's say £5, into a very large amount of cash, for example £1,000, in a certain number of bets (or fewer). These so-called tipsters will offer a series of short-odds tips, often to paid subscribers only.
The theory is that with a low risk of just £5 you can end up with a big win and these sites often use over 0.5 goals (along with other short-odds picks) for their tips. Treat such sites with extreme caution. One of the most famous was outed for doctoring photos posted on social media, whilst others have been accused of placing lots of bets but only showing screenshots of their winners. Equally, we have seen one site proudly boast of huge five-figure winnings with a smaller disclaimer alongside that the reported stats do not include losses, only the net win on winning bets!
Such tactics are nothing new and Derren Brown's "The System" showed on TV how such duplicitous promotion can be used to take advantage of those looking for easy money. The key point to remember is that however these bets are combined or used, unless there is value in the initial selections there is no way for a staking system or strategy to turn bad bets into good ones.
Over 0.5 Goals Case Study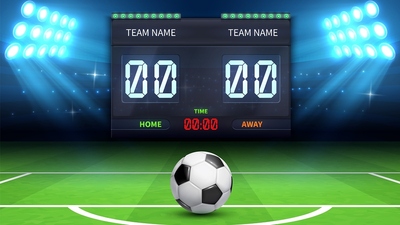 We have looked at various stats and analysis to explain why simply backing over 0.5 goals blindly would not be a good idea. However, let us now look at some real numbers, using results from the 2019-20 English Premier League.
As with any normal Premier League season, there were 380 games in total and of these 21 ended 0-0. That means 0-0 occurred just over 5.5% of the time. That is lower than historic trends for both the Premier League, the English Championship and other major leagues, so those backing over 0.5 goals would have had a better time of it than usual.
Had a punter blindly backed over 0.5 goals in every game they would have made 21 losing bets and a seemingly impressive 359 winnings ones, a strike rate of more than 94%. Had they been more selective, the team to back would have been Chelsea. The Blues had a woeful defensive record for a side that finished fourth, the worst in the top half of the table, and did not have a single 0-0 match. Nor did Man City, or perhaps more surprisingly, Southampton.
In contrast, Wolves and Newcastle were both the worst teams for over 0.5 goals backers, with both seeing four of their games end goalless. Returning to a punter who had backed over 0.5 goals in every single game, we cannot draw any firm conclusions as we do not have access to the historical odds for all the matches. Moreover, there would have been a lot of variance in the exact odds depending on when bets were placed and what sites were used.
However, based on the 359 winning bets figure, had all of those wagers been for £10 and struck at odds of 1/10, anyone backing over 0.5 would have ended up with the following stats net win and loss record.
| Result of Bet | Total | Net Win/Loss |
| --- | --- | --- |
| Win | 359 | £359 |
| Loss | 21 | -£210 |
If those odds were tweaked somewhat, however, and instead of each winner being priced at 1/10, they were priced at 1/12, that net win would have dropped to just £89. At 1/15 it would have shrunk to less than £30 and at 1/18 it would have been reduced to an overall loss.
The stats can be tweaked another way, of course, and we can instead look at a different Premier League campaign. In the 2017-18 season there were more 0-0s, 32 in fact, again from a total of 380, so 8.4%. That is closer, marginally, to the "normal" figure of 7% quoted earlier. Based on those stats an average return of 1/12 would have delivered a loss of £30 overall.
Conclusion
If you like backing selections at very short odds then the over 0.5 goals market is worth a look. As with all markets, there is a margin for the bookmakers factored into the odds so trying to find value remains key. In line with the short odds, you can expect to win a lot of bets but with very small rewards, many winners are quickly wiped out by the inevitable losers that will come along at some point.
Blindly backing over 0.5 goals and expecting to land a sustainable net win is not a betting strategy and is foolhardy. This applies whether you back singles, accas or try to build your balance by rolling winnings over. That said, in common with most selections at short odds, the bookies' margins are tighter than they are for outsiders. This means that overall your losses should be relatively small and you will get to enjoy the thrill of many winners.