The end of the football season is often a tough time for punters. With the exception of international tournaments, the summer is devoid of football betting opportunities compared to the hurly burly of the season. There is, however, one type of football betting that really comes into its own during the off season – player transfer betting.
Each year endless column inches are devoted to transfer gossip. From the biggest clubs in world football spending eight- and nine-figure sums to the upstarts lower down the leagues scraping by, there's a huge amount of interest in the transfer window.
The best bookmakers have capitalised on this with a host of player transfer betting markets, and if you know your stuff – or ideally a player or agent or two – there can be some great opportunities. Here's what you should know about betting on player transfers.
How Does Player Transfer Betting Work?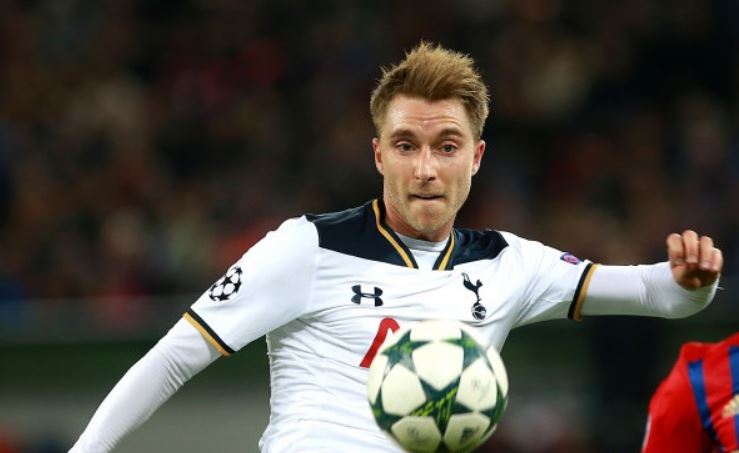 Bookmakers all have their own rules and their own ways of doing things, and that extends to player transfer betting where there are two main ways of setting up a market. Some bookmakers will open up a transfer market that is only interested in which new club a specific player will move to.
Take Christian Eriksen as an example. The Danish midfielder was heavily linked with a move away from Tottenham during the 2019 summer transfer window. Many bookmakers therefore opened up 'To Sign For' markets including the most likely teams that Eriksen would sign for before the close of the European transfer window.
In Eriksen's case, him being a classy creative player of the highest calibre, the teams included Atletico Madrid, Real Madrid, Juventus, Bayern Munich, Barcelona, and PSG. Punters are tasked with predicting which of those teams Eriksen will sign for. Bets are won if you back the right team but all bets placed on the market are settled as losers if the selected player remains at their club or springs a surprise and moves to an unnamed team.
To get away from a situation in which every bet placed on a market is a loser, other bookmakers take a different approach to their player transfer betting. Rather than opening markets relating just to where a player will move, these bookies include the player's current club or a 'No Transfer' selection in their player transfer markets.
Oftentimes the favourite in these markets is for the player to stay put. By including that selection punters are more likely to have a bet. Additionally, this sort of market set-up is used by the betting exchanges as they try very hard not to void markets wherever possible both for the fairness of the markets and so that the winners pay some commission.
Sometimes betting sites will simplify the picture even further when it comes to transfers and make it a binary choice. Going back to Eriksen, for example, such a market would just offer two choices: to stay at Spurs or to leave.
Note that bookies may treat loan moves differently and some will consider a temporary move to constitute a transfer and settle bets accordingly. On the contrary, others will only pay out on bets where the deal is permanent. As ever, understanding what you are betting on before you place the bet is crucial so you aren't disappointed further down the line. The bookmaker's specific sports rules should explain how their market operates but if you have any doubts just check with their customer service team.
However a bookmaker decides to set up their player transfer betting offering, you'll always find them in the specials section of their football betting. It's a distinct type of bet, so the bookies need a certain amount of flexibility with their rules. Running them as specials markets allows for that flexibility even if they can be a little difficult to locate.
A Fast Moving Picture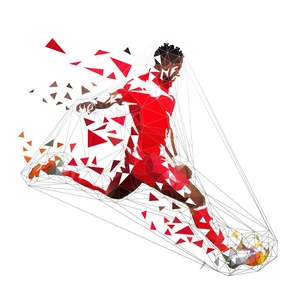 When the bookies price up markets for a football match they have a wealth of statistics, models and form to go on. The odds available will change subject to the way the market operates when it's live, but that works on an entirely different level when it comes to player transfer betting.
In the vast majority of cases the bookies won't have any more information to go on than those betting on the markets. Social media is full of people claiming to be in the know about transfer dealings, and although most are bluffing, the bookies can get a bit concerned about people utilising insider knowledge to get a big price.
In addition to this, player transfer markets tend to be fairly illiquid. This means that even a small flurry of bets on one particular selection will often lead to the price coming in very quickly, or the selection being suspended, whether or not the information is valid. The lesson from all of this is that it pays to be quick into the market if and when you have a hunch about a player moving club. If not, you may find the value has gone or the market has been pulled altogether.
The picture moves especially quickly at key times during the transfer cycle. It could be that a news story suggests a player is going somewhere or maybe it's as innocuous as a cryptic post from a player or even an agent on social media. Keeping on top of the latest news can really pay and help you make the most of player transfer betting. That's especially true the closer we get to the end of the transfer window and definitely on transfer deadline day. The rumour mill is at its wildest on the final day of the window so there is plenty to be made if you can sort the wheat from the chaff and see the real transfers amidst all the red herrings.