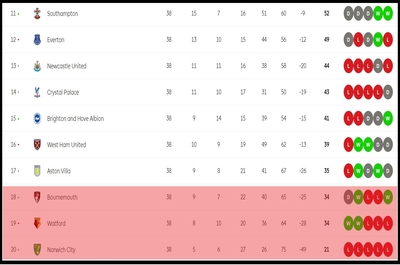 In football, you can bet on almost every eventuality, be that what might happen in the next 10 minutes of a game, how a contest ends at full time, or what might occur over an entire season.
Long-term bets, like who might win a particular cup or league, are hugely popular because for a single stake you potentially get a whole season of interest and excitement.
These long-term bets, which are often made ante-post but can also be made at any stage during a campaign, are available on a range of markets. Outright winner options are very popular, with common bets including which team will win the Premier League or which player will be the top scorer.
However, at the other end of the glory spectrum, relegation betting is also huge, with a range of markets offered on who will go down, as well as several related outcomes. Here we give you the full lowdown on this type of wagering.
Relegation Betting Markets
Whilst some punters and fans look only at the top of the table, there is a wide range of betting options at the less glamorous end of things too. The major relegation market is simply a bet on whether a specific side will go down. There is sometimes good value to be had early on in a season or even before a ball has been kicked if you think a side that the bookies believe are going to be safe will actually struggle – and you are proved right.
Equally, many fans like to wait until the season is underway, or perhaps after the transfer window (summer or winter) has closed to make their assessment. Once again, if you can spot that a team that is high up the table may be set for hard times, you can land some real value. Perhaps you have noticed that they have enjoyed a lot of good fortune and results have been far better than performances and expected goals stats. Maybe you are quick to see that some key injuries to big players will really hurt a team, or maybe you have noticed that the fixture list is very uneven, with lots of easy games played and hard ones to come. Alternatively, you may find value odds by getting on a team early on in a slump in form, spotting before the market does that confidence and form have vanished.
Whenever you can do these things there is a great chance you will be able to back a side at long odds to be relegated and then see those prices plummet. For example, in early March 2021, Southampton were priced at odds as short as 25/1 for the drop. Rewind just a few months to November 2020 when they were top of the league, and those odds were more like 66/1. Equally in November, despite a terrible start to their campaign, Sheffield United were 5/4 for the drop, whereas they were 1/33 just four months later.
The opposite bet can also be struck, with "To stay up" being another popular and related market. If you think a team will avoid the drop and live to fight another day then this is the bet to place, especially if your prediction goes against the grain and the current table and/or odds.
There are actually many more markets on offer as well, including some specials which not all bookies will have:
To finish bottom – a self-explanatory market that we will explain just for clarity! This is a wager on which team will finish the season at the very bottom of the pile.
Bottom at Christmas – Christmas is a traditional point at which people believe the table takes shape and whichever side is bottom on the 25th December is usually presumed to be doomed, making this a popular relegation betting market.
Relegation treble – if you want to land a really big win then have a go at naming all three sides that will be relegated! Depending on the division, the number of teams to be relegated will vary and some bookies will also offer the chance to predict the exact order of the bottom clubs for an even bigger potential payout.
To finish in the bottom half – not really a relegation bet but backing a team to finish in the bottom half of the league is another option some punters enjoy.
These are just some of the typical relegation markets you are likely to encounter.
Do Newly Promoted Teams Always Go Straight Back Down?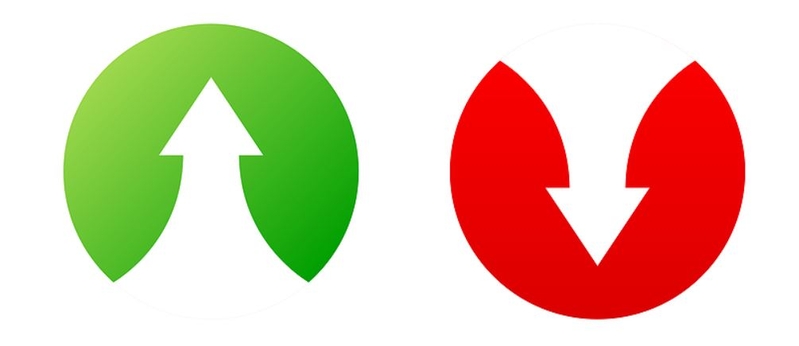 Well, the literal answer is obviously no, not always. Quite how often newly promoted sides do go straight back down varies over time and by the league they are in. But if we focus on the Premier League in England we can see that it is very, very rare for none of the newly promoted teams to make an instant return to the second tier.
The first season of the Premier League was 1992-93 and Boro became the first team to make an instant return when they were relegated at its conclusion. The table below shows how many of the teams that came up went straight back down.
| Year (Season End) | Number of Previously Promoted Teams Relegated |
| --- | --- |
| 1993 | 1 |
| 1994 | 1 |
| 1995 | 2 (four teams relegated this season) |
| 1996 | 1 |
| 1997 | 1 |
| 1998 | 3 |
| 1999 | 2 |
| 2000 | 1 |
| 2001 | 1 |
| 2002 | 0 |
| 2003 | 1 |
| 2004 | 2 |
| 2005 | 2 |
| 2006 | 1 |
| 2007 | 2 |
| 2008 | 2 |
| 2009 | 1 |
| 2010 | 1 |
| 2011 | 1 |
| 2012 | 0 |
| 2013 | 1 |
| 2014 | 1 |
| 2015 | 2 |
| 2016 | 1 |
| 2017 | 2 |
| 2018 | 0 |
| 2019 | 2 |
| 2020 | 1 |
So, in 28 completed seasons we can see that all of the newly promoted sides have been relegated the following year just once. That came in 1997-98, when Bolton Wanderers, Barnsley and Crystal Palace were the three unfortunate sides. On three occasions in that period all three have stayed up, so in fact that outcome is far more likely (though of course, far more teams stay up than go down).
In more than half the campaigns just one newly promoted side suffered instant relegation, so if we were pushed to give a number, that is the best average figure. The mean average is a little higher at almost 1.3 teams per season but, once again, we could round that down to one team. So, if you are a fan of a newly promoted side, good news – the chances are your team will enjoy more than just a single campaign in the top flight.
Most Relegated Teams In Premier League History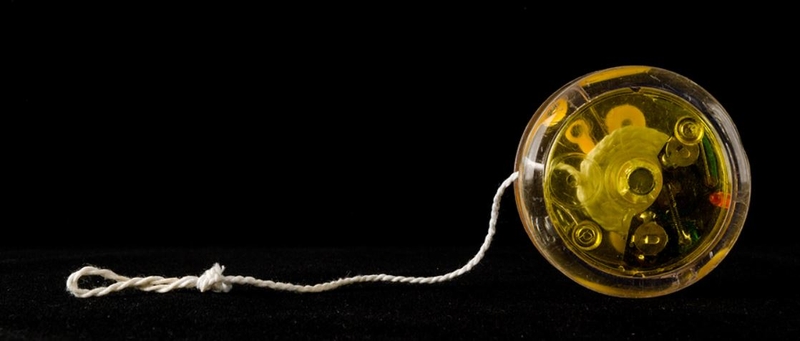 Whilst the averages are in favour of newly promoted sides, sadly there just seems to be some teams that struggle to stay up. They might manage it for a season or even two or more, but sooner or later relegation hits. However, there are many so-called yo-yo sides who, for whatever reason, be it their fan base, finances or just their collective psyche, somehow seem too good for the Championship but not quite good enough for the Premier League.
These yo-yo sides spend a lot of time going up and down between the divisions. But who are the most relegated sides in the history of the Premier League? Let's have a look.
Norwich City are the side to have been relegated the most times from the Premier League. At the time of writing, prior to the conclusion of the 2020-21 season, the Canaries have been relegated from the "new" iteration of the English top flight five times. It may surprise some younger fans but Norwich finished third in the inaugural season of the competition, 1992-93, their highest ever league finish.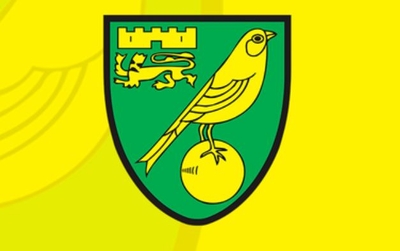 Things quickly went downhill though and they were relegated in spring 1995. They bounced back for the 2004-05 campaign but suffered an instant relegation that season. In 2009-10 they actually played in the third tier but back-to-back promotions took them back into the top flight for the 2011-12 season. Three years in the top flight followed before yet another demotion in 2013-14. Like a yo-yo they rebounded straight back… but then also like a yo-yo, they dropped straight down again.
A rollercoaster time for fans of the Norfolk club saw them win the 2018-19 Championship but then go from hero to zero by finishing plum last in the EPL the following season.
Of course, it is not just Norwich who have experienced such turbulent times. In fact, if we look at the English top flight beyond the Premier League years, poor old Birmingham City have suffered relegation a whopping 12 times. That is more than any other side and includes dropping out of the Premier League in 2008 and 2011. Returning to the PL, the table below shows the sides to have been demoted most often.
| Side | Relegations | Years |
| --- | --- | --- |
| Norwich | 5 | 1995, 2005, 2014, 2016, 2020 |
| West Brom | 4 | 2003, 2006, 2009, 2018 |
| Sunderland | 4 | 1997, 2003, 2006, 2017 |
| Middlesbrough | 4 | 1993, 1997, 2009, 2017 |
| Crystal Palace | 4 | 1993, 1995, 1998, 2005 |
It is worth noting that West Brom are in serious danger of joining Norwich on five relegations. And of course, yo-yo clubs and the constant battle for survival, as well as relegation betting itself, is not just confined to England.
The top football betting sites offer relegation markets on all the major leagues around the world and pretty much all of the minor ones too. In Ireland, Drogheda United changed divisions through promotion or relegation in every campaign between 1994 and 2001. The record for consecutive relegations and promotions belongs to Norway's SK Brann though.
They dropped out of Norway's top flight in 1979 and won the second tier title the following year. Instant relegation followed, then promotion, then relegation… and so on. They swapped divisions every season from 1979 to 1987, a record for top flight "yo-yoing".
How Many Points Needed To Stay In Premier League?
When assessing whether a side might have what it takes to stay up or whether they will suffer the ignominy of relegation, it is crucial to analyse their fixtures and see how many points you think they will accrue. But how many points are needed to stay up in the Premier League?
We often hear pundits and managers talking about getting to 40 points to be safe from the spectre of relegation and for a long time in the Premier League that has been the accepted number of points for which to aim. However, if we look back, history shows us that the truth is that typically fewer points are needed and only very rarely do sides need as many as 40 points to be safe. That said, on occasion, even 40 points does not guarantee another season at English football's top table.
In 2003, West Ham were very unlucky to go down with 42 points. Before that, 41 points were needed in 1997 and 1998 (in 1998 Everton stayed up with 40 points on goal difference). But these are certainly outliers and since the Premier League was reduced to 20 teams in 1995-96, 37 points is probably a better number for clubs to aim for than 40.
In 2010, just 31 points would have been enough for safety, with Pompey propping up the table on a mere 19 beneath also-relegated Hull and Burnley who both secured just 30 points. The points achieved by the side finishing 18th over the past few seasons can be seen in the table below, with just one more than that (or of course the same and a superior goal difference) enough to stay up.
| Season | Club Finishing 18th | Points | Goal Difference |
| --- | --- | --- | --- |
| 2020 | Bournemouth | 34 | -25 |
| 2019 | Cardiff City | 34 | -35 |
| 2018 | Swansea | 33 | -28 |
| 2017 | Hull City | 34 | -43 |
| 2016 | Newcastle United | 37 | -21 |
As we can see, even as few as 37 points would not have been needed in the last four complete seasons. A total of 35 would have been plenty in all of those, with 38 required to avoid relegation in 2015-16. As things stand, there is every chance that fewer than 37 points will be needed to remain in the top flight as time goes on, but much can change from one season to the next.
We may be seeing the start of a trend for even fewer points being necessary to stay in the Premier League. It is probably too early to revise down our 37-point average but on the other side of the coin, we would say the time has long since come for "experts" to stop talking about 40 points as the magical number associated with safety.