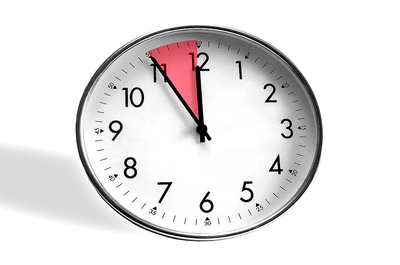 Your standard football match may last for 90 minutes but not all betting markets relate to the full duration.
As well as betting on a specific half, or even 15-minute intervals, you can also place wagers on the opening five minutes of a match.
It may not be a long time but many players and managers will tell you that this period can set the tone for the rest of the half or even the match.
In addition, some sites allow you to place bets similar to this on five-minute periods throughout the whole game, meaning you can keep wagering during the whole contest.
How Does Five Minute Betting Work?
Typically, with five minute betting you will have the option to bet on whether or not you think a particular event will occur between kick-off and 4 minutes 59 seconds. This can include events like a card, corner or goal. Another option is that you will be given the chance to predict which event, from a small list, you think will occur in the match (if any). These are both very straightforward betting options that can potentially provide quick returns and perfect for punters who like having their wagers settled quickly. They are also a good option, of course, for fans who might just be watching a very brief snippet of a clash and fancy a bet.
One, slightly more complicated option is the 'match action' points total. For this, each key event i.e., penalty, corner, yellow card or red card, is allocated a certain number of points. Your job then is to bet on what the combined score will be for the first five minutes. So, if you are predicting a drab opening spell with few talking points, opt low but for an end-to-end and feisty contest, a higher number should offer more appeal.
As for your more straightforward first five-minute betting options, let us take a look at which, if any, appear to offer good value for money.
First Five Minute Goals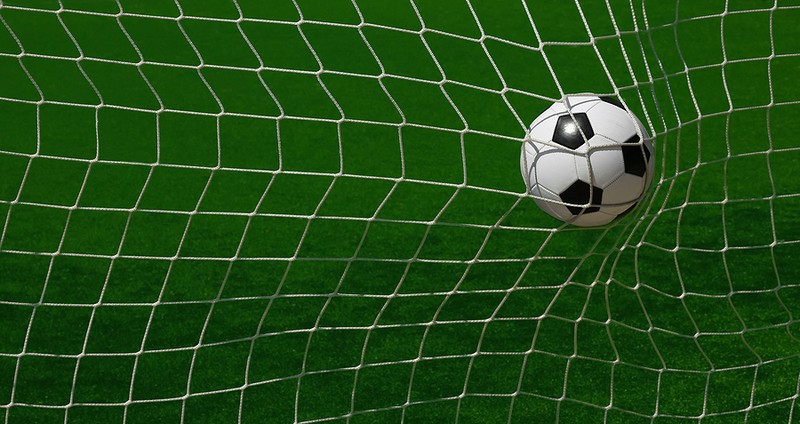 The first 182 matches of the 2021/22 Premier League season saw 21 goals scored within the opening five minutes. This means an extremely early goal was something that occurred 11.5% of the time. Such early goals, therefore, are not quite as rare as some fans may think.
Of these 21 strikes, Man City were responsibility for three but it was Southampton, somewhat surprisingly, that led the way on four. As this is a reasonably decent sample size, you can use this as a general guide for early goal betting. In the game below, the odds given for an opening five-minute goal were 6/1. Given that it was a European Championship final, so likely to begin cautiously, this particular bet did not offer much appeal.

At this price we would only even consider backing yes if there was one team that was much stronger than the other. Should this happen then you might think there is greater than a 14.3% (6/1) chance of an early goal. If you want even larger odds, you may be able to bet on a particular player to score in the opening five minutes. You ought to demand a large price for this though as even the very best players rarely find the net so early.
To highlight this point, let us take a look at the stats of Cristiano Ronaldo. After a few months playing for Juventus, his overall goal tally (briefly) stood at 669 goals. At this stage, which was December 2018, the Portuguese star had managed 27 goals in the first five minutes of matches, representing 4% of his full haul.
If we look at another prolific goalscorer, Lionel Messi, he scores an even smaller percentage of goals in the opening few minutes. Back in 2018, when his career tally total stood at 602 goals, only 15 of that spectacular haul came within the first five minutes, a mere 2.5%. If his goals were equally spread out, he would have netted 33 times within the opening five minutes instead.
First Five Minute Yellow Cards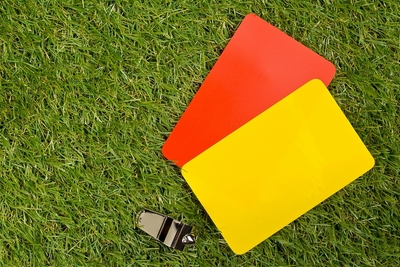 If betting on an early yellow card there are a few things you will want to consider. Perhaps the most important is just how card happy is the referee? Do they dish them out at will or do they prefer to keep their cards in their pocket? This is an important consideration as referee strictness can vary significantly due to the subjective nature of their roles. For the 2021/22 Premier League season, David Coote (20 games) averaged 4.60 yellows and 0.10 reds a match while the far more lenient Martin Atkinson (26 games) averaged just 2.46 and 0.08 respectively.
Another important consideration is the teams involved in the match. If they tend to collect more cards overall, they should be more likely to pick one up within the opening five minutes. While this is a fair assumption, it ought to be stressed that even the dirtiest of teams and players rarely end up collecting a card in the opening five minutes.
For a variety of reasons, cards are not distributed evenly throughout a 90-minute match. The average Premier League game saw 3.52 yellow cards in 2021/22 but the majority of these came in the second half of matches. One explanation for this is that the threshold for a booking is higher in the very early stages of the game. The rule book may say that a bookable offence is a bookable offence regardless of the time but referees, in reality, do not operate in this way. Dishing out early yellows may be seen as a way for the ref to stamp their authority on the game but ultimately it can back them into a corner where they have to give more yellows for similar offences. This in turn can lead to red cards that may not be fully warranted and can spoil what would have been a good clash.
You also have to factor in player behaviour. No player wants to spend the majority of a match on a caution as just one mistake and they could be heading for an early bath. As such, players generally play it a little safer early on but as the game goes on they become more willing to take a yellow, even if it is just for a minor benefit for the team. Additionally, tensions tend to be higher towards the end of the matches as there has been more time to be provoked by a particular incident.
Finding data regarding the portion of yellow cards dished out in the first five minutes is extremely difficult but you can get a good idea just by looking at the worst offenders. In the 2020/21 Premier League season for example, John McGinn, Connor Gallagher, Harry Maguire and Kalvin Phillips racked up 44 yellow cards between them, the biggest card magnets of the campaign. With even distribution, you would expect either two or perhaps three yellow cards to fall within the first five minutes.
In reality though, for the reasons explained above, none of them did. In fact, only one card was issued in the first 20 minutes of the match, let alone five minutes. By contrast, seven of the cards were brandished in second half injury time. At this stage in the game, a yellow card is relatively meaningless (other than edging a player closer to a possible automatic suspension) meaning players are far more happy to take them.

This market is regularly available at around 10/1 but at this price, based on the stats, it is not a bet we would place very often. Early cards are rare so unless there were some pre-match tensions between the two clubs and a card-happy ref, backing 'yes' is something we would avoid.
First Five Minute Corners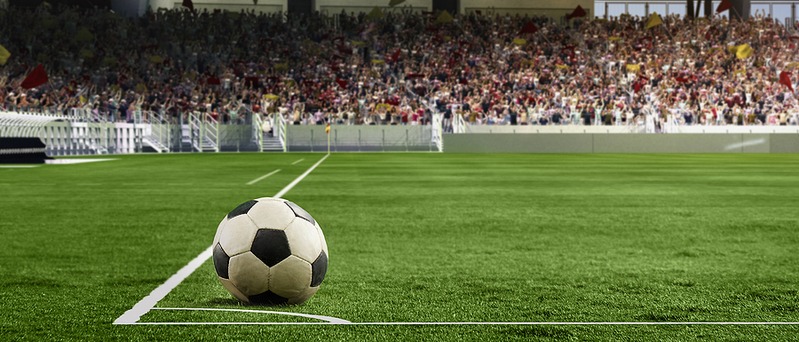 Unlike with cards, corners are rather more evenly spaced out during a match. There is still some second half bias but it is fairly minor. Specific stats vary according to league/competition but a fairly typical example would be that a game averages 4.5 corners in the first half and 5.5 in the second. With many leagues and competitions average between four and five corners in the first half, seeing one in the opening five minute is not especially unlikely, and this is reflected in the price.

We have to think that across all matches 'no' will be the shortest odds option for this market. Even if it a clash involving the two teams that attack with great width and win a lot of corners, five minutes is a small window in which to earn one. Ultimately, this market is something of a lottery as there is not too much justification you can make for predicting there will or will not be a corner in the opening 300 seconds.
There are some factors that could help you lean slightly in one direction though, perhaps if one team has an adventurous routine they try from kick-off. You will largely be left to decide this with your gut feeling though, as in-depth corner stats relating to the opening five minutes are not easily available.
First Five Minute Penalty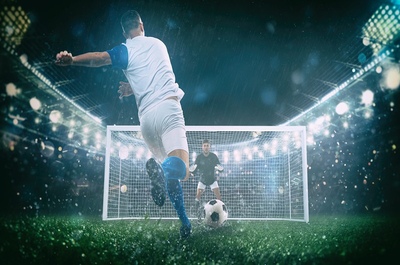 With this market, punters have the chance to win around 20x the value of their stake in a mere five minute.
It may seem a tempting prospective for any ambitious bettors seeking a rapid win but to us this seems a bet largely best avoided.
Over 10 seasons from 2011-2022, the Premier League averaged around one penalty every four matches (92 spot-kicks per 380-game season).
If penalties were as equally as likely to be awarded at any point in the match, this means the odds of one happening in the opening five minutes of one match is almost 1.4%.
A standard price of 20/1 however gives an implied probability of 4.8%.

You would need to up the odds to 70/1 to get an implied probability of 1.4%. Even then, we are still working on the false assumption that a penalty is just as likely to be awarded within the first five minutes as it is in any other five-minute period. Even a quick look however can tell us that this is not the case.
The 2021/22 Premier League season saw 103 penalties awarded, yet from these not a single one was awarded in the opening five minutes. The closest any team came was Crystal Palace, who won themselves a spot kick against Norwich in the sixth minute, one which was converted by Odsonne Edouard two minutes later. This is not some weird anomaly either as there are a number of reasons why very early penalties are so rare.
Much like with yellow cards, many referees have a slightly higher threshold for awarding a penalty so early on in a match. Additionally, the ball will spend less time in the penalty area during the opening five minutes than in other periods in the game as teams look to ease themselves into the match and not commit too much going forward. Combine this with the fact defenders will be more risk-averse early in the match, and this produces very few sub- five-minute penalties.
Are First Five Minutes Bets Good Value?
From a purely margins perspective, betting options within the five-minute markets seem to operate with a standard house edge. If you take the three examples below, the bookmaker edge for each of these is 6.15%, 7.35%, 6.62% which is perfectly ordinary, although maybe just a touch on the high side for football.

Five minute betting is not something we would look into often though, largely because most options come with such a sizeable element of luck. For many football bets you can do your research and make a justified wager that you have some confidence in. It is much easier to make a convincing case for something happening in a full match, or even in a half, than it is for just the opening five minutes.
That said, there are times when you might want to try your luck with five minute betting. For example, a very early goal is something you could reasonably foresee in some matches and you can get at a decent price for it at times. Similarly, the early corner market is not a terrible option either for a quick bet as you can have some basis for either picking yes or no.
For the likes of backing penalties and cards though, these are events that happen so rarely in the opening five minutes that we would hardly, if ever, seek to place a bet on them. Unlikely events can be worth backing, of course, but for us to be remotely tempted the odds would need to be a lot higher. You do have the option of betting 'no' rather than 'yes', for both, but the odds are always so short that these should also be largely avoided.
QuickBets – 5 Minute Betting Throughout the Game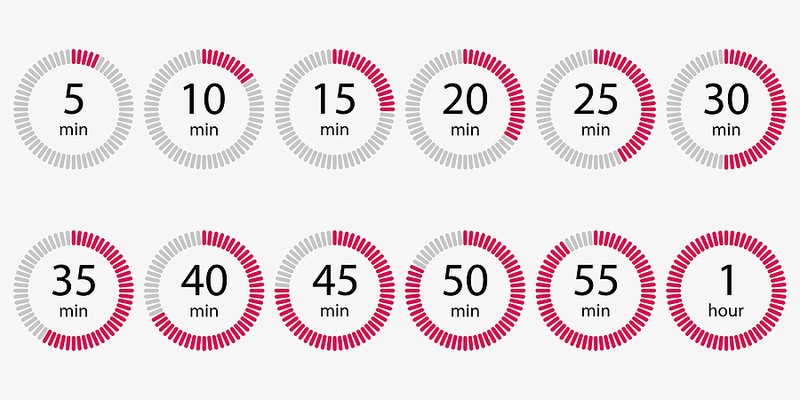 As well as the more widely available market on the opening five minutes of a clash, some sites also offer betting on every five-minute window of a game. Such bets typically divide the whole clash into five-minute mini games, starting from 0.00 to 4.59, 5.00 to 9.59 and so on, right up to 85.00 to 89.59. Note that betting on events in injury time is not offered with this market, making it one of the few to exclude stoppage time.
You can usually bet on a range of events, such as goals, corners, cards, free-kicks, throw-ins, penalties, offsides and goal kicks, whilst some sites may offer additional bets such as the match result (based solely on the five minutes in question), or even BTTS. These markets are offered in-play on a rolling basis, so you can bet on whichever five-minute window is up next and only events that occur within that timeframe count. Usually you can only bet on the next five-minute period, with odds for that market offered for around a minute before it begins and the suspended once it starts.
Most of these markets are over/under bets, with the standard line offered at 0.5 for many, though higher for the likes of free-kicks and throw-ins. These are great for people who like the instant thrill of a bet that settles quickly however we would point out the following caveats:
Due to the fast nature of market it can be very addictive
In addition, with the possibility to place 18 separate bets during the game, the temptation to chase losses is high and these losses can add up very quickly
As with most unusual bets, the bookie margin tends to be higher
Due to the short period the bet covers, luck will play a large part in the wager, so finding an edge is hard. In addition, and linked to point three, because of the unpredictability, the bookies tend to factor in a larger margin, meaning these bets tend to offer poor value
It is important you understand the rules, in particular when the timing of a certain incident is registered and what clock is used.