Although 'a walkover' is a term that initially belonged to horse racing, it has since spread to other sports including football. A footballing walkover is not something you see too often, particularly at the professional levels, but they do occur now and again. As well as giving some high-profile examples of walkovers, we will look at what the consequences are for the teams involved and the impact on any bets.
A Walkover Explained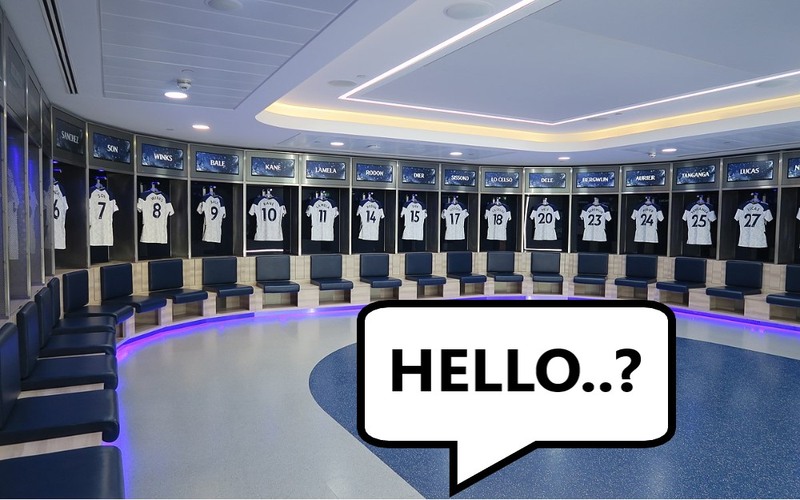 In football, there are main ways in which a walkover can occur. The first is when one team is unable, or perhaps even just unwilling, to play a match. With no opposition side to face, the other team is handed a walkover. Often this happens without a ball even being kicked although teams have been known to stop playing a match that is already underway.
It is also possible to apply a walkover result retrospectively to a match that has been played in its entirety because one of the teams broke the rules. If it turns out for example that a team fielded an ineligible player for a cup tie, this typically results in the other teams being awarded a walkover win irrespective of how the game panned out.
It may seem a little odd that the awarding of a victory by forfeiture or disqualification is called a 'walkover' when it has nothing to do with walking. The term itself though originates from horse racing, specifically races that only feature one horse. In such events, horses still have to cross, or rather 'walk over', the finish line to claim the victory and the associated prize money.
As for how a walkover is recorded, this can vary depending on whether it is a cup or league fixture. For a knockout cup fixture, often the scoreline simply reads w/o to indicate it is a walkover. There is no need for a specific score as the only thing that matters is knowing which team progresses to the next round. For a league game though, or group match within a cup competition, a score is required as goal difference, or head-to-head records matter. In such cases, it is most common for a walkover win to be recorded as a 3-0 victory.
How Does A Walkover Impact My Bet?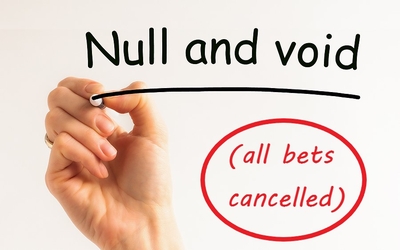 Although a walkover means that a scheduled match ends up with a winner and a loser, this does not apply to your bets. If you have put a wager on a match that does not take place because a team has withdrawn or forfeited, your bet will simply be marked as void. If it was a single bet, this means your stake will be returned to you regardless of which team you backed. If the walkover match was part of a multiple bet though, the rest of the bet will remain intact only with this line removed, impacting the final payout but at least not bringing down the whole wager.
In cases where a walkover is applied retrospectively, this has no impact from a betting perspective. When you bet on a football match, your wager should be settled shortly after full time, if not earlier depending on the type of bet. Once this has happened and the money is showing in your account, future events are irrelevant. If the team you backed ends up disqualified a few days later, with the opposition subsequently handed a walkover win, the bookies will not try and take back your winnings. Similarly though, they will not pay out on bets placed on the 'new' winners because the market has long been settled.
As for what happens in the rare instance when a team refuses to continue playing a match in progress, only unsettled bets will be voided. If one team storms off the pitch in the 70th minute, all bets settled up to this point (for example the half-time result) will still stand as normal. Bets on the match winner and so on will not be paid out even if one team was leading at the time. This will not change if they are awarded a walkover win at a later date, Partially this is because such decisions can take some time and are regularly subject to appeal.
Most Common Reasons For Walkover Results
You are more likely to see walkover results in the early stages of cup competitions, especially those involving teams low down the footballing pyramid. When you combine limited finances with smaller squads, it becomes far more likely that a club is unable to participate in a scheduled match. For teams that have little to no hope of ever winning the competition too, making big sacrifices to play one fixture is often not seen as being worthwhile.

The example above is from the 2020/21 FA Trophy, which includes clubs from the fifth to eighth tier of English football. It was a year that saw a particularly high number of walkover results due to the global health crisis and players testing positive but this was not to blame in all cases. In total the tournament witnessed 20 walkovers, yet in the same season, the League Cup which only included fully professional teams, saw just one.
Lower league teams are also much more likely to accidentally field an ineligible player, because they are sometimes unaware of eligibility rules. This does not always end up in the opposition receiving a walkover win though, often the match is simply replayed. Although less commonly guilty of such an offence, it does tend to be larger clubs that will end up more severely punished for not following rules on fielding the right players. The justification seems to be that professional clubs ought to know better so their inability to follow the rules usually has bigger consequences.
Indeed, when Celtic accused Midtjylland of fielding one ineligible player in a Champions League qualifier, there was a real chance that the Scots would be reinstated and the Danes eliminated. In the end though, UEFA opted to take no action on the grounds that Midtjylland were only informed of the player's eight-game worldwide suspension after the second leg had taken place.
Recent Walkover Win Examples
Walkover wins involving semi-professional or amateur teams are not especially unusual but more high-profile walkovers are harder to come by. Still, there have been a few, including in more recent years and as you can see from the list, the reasons for them can vary massively.
Russia v Poland – 2022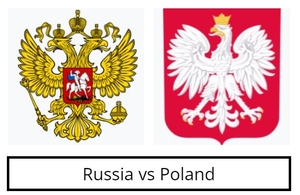 In March 2022, Russia were due to host Poland for a World Cup play-off match.
A few weeks prior though and the Polish FA announced they would refuse to take part in the match following Russia's invasion of Ukraine.
There was initially some speculation that the match could take place outside of Russia but FIFA acted reasonably quickly to suspend Russia from the competition, thus giving Poland a walkover victory.
Russia's exclusion also extended to club teams based within the country that were involved in UEFA competitions.
This saw RB Leipzig handed a walkover win against Spartak Moscow in the last 16 of the Europa League.
Tottenham v Rennes – 2021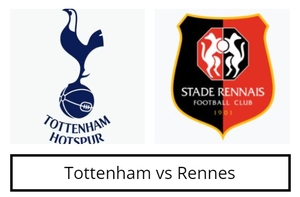 Tottenham ended up eliminated from the 2021/22 Conference League as UEFA handed their final group game opponents, Rennes, a walkover win.
It was a must-win clash for Tottenham but the London club were unable to play the fixture on the originally scheduled date due to a Covid-19 outbreak in the squad. At the time the Premier League had been very accommodating in rearranging fixtures in such cases but UEFA refused to force the rescheduling of the fixture.
Originally, there had been some hope that the two teams could agree to a new date for the match before the 31st December deadline. Tottenham were even willing to play the game away but the two clubs could not ultimately reach an agreement. Understandably, the French club were not in the mood to be overly accommodating given that Tottenham had assured them the original clash would take place despite their health problems.
The 3-0 result meant nothing to Rennes who were already confirmed as group winners but did end Tottenham's chance of securing European silverware.
Roma v Spezia – 2021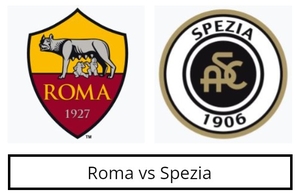 The decision to award Spezia a 3-0 walkover win for this Coppa Italia clash was rather meaningless but it is interesting to show that rules are still followed even when there are no consequences.
In the match, Roma had managed to take the contest to extra-time despite initially trailing 0-2 but their salvage efforts very quickly crumbled.
Red cards in the 91st and 92nd minute put the Rome-based side under too much pressure and they eventually shipped in two more goals, meaning a 2-4 final result.
During this action-packed and frantic period of extra-time, boss Paulo Fonesca made two subs, his fifth and sixth of the match.
Coppa Italia rules however only permitted five substitutes in total.
This failure to adhere to the rules meant that Spezia were officially awarded a 3-0 victory, rather than a 4-2 win.
Romania v Norway – 2020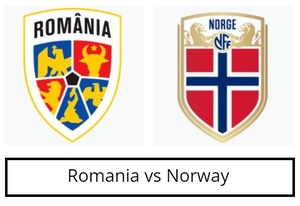 This proved to be similar to the Tottenham versus Rennes match as a positive coronavirus case in the Norwegian camp prevented them from travelling to Bucharest.
The national team were under government orders not to fly out but in doing so they were deemed to have forfeited the game.
Norway were subsequently handed a 3-0 loss although the decision impacted Northern Ireland more as it relegated them before their final Group B1 League of Nations clash.
Verona v Roma – 2020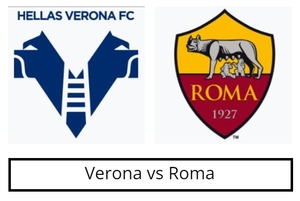 Roma are involved again here and again it's an instance of the Giallorossi not managing to follow the rules.
In this case though, the decision to award Hellas Verona with a 3-0 win for a small bureaucratic error seemed much harsher, a decision that was upheld following an appeal.
What happened was Roma had named 23 year old Amadou Diawara in the under-22 section of their list of players rather than in the 25-man squad list.
Diawara did play in the match, which ended goalless, but Roma had four empty spots in their senior squad list that the Guinea international could have taken up.
As such, they did not gain any sort of advantage from their administrative mishap.
There was no sympathy from the Italian FA though who had penalised Sassuolo in the same manner for a very similar offence in 2016 when playing Ragusa.
Bolton v Brentford – 2019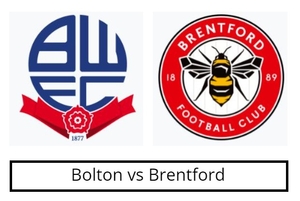 In what was a first for both Bolton and the English Football League, this final-day Championship fixture resulted in a walkover.
At the time Bolton were having terrible financial problems, so much so that they were unable to pay many of their staff.
Subsequently, the already relegated club could not guarantee they would be able to have enough matchday staff members present to safely host their season curtain-closer.
Now, had the game been earlier in the season it may have just been rearranged for a later day.
EFL regulations however do (or at least did) not permit clubs to play their final fixture more than four days after the regular season had ended.
With there bring no real prospect that anything drastic would change during this short space of time, Brentford were handed a 1-0 win, pushing them up to 11th in the table.
Serbia v Albania – 2014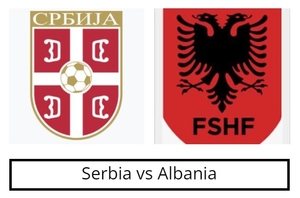 This politically sensitive rivalry descended into chaos during a Euro 2016 qualifying match.
When a pro-Albania flag entered the pitch via a drone, this triggered fighting both on and off the pitch. The fury in the stands very quickly boiled over too with Serbian fans running on the pitch to attack the Albanian players, who quickly ran inside the tunnel for their own safety.
Due to this, the game was delayed for 30 minutes after which point it was abandoned.
Controversially, UEFA decided to issue Serbia a 3-0 walkover win on the grounds that the Albanian players refused to play the rest of the game, thus forfeiting it. Serbia however were docked three points for their unruly and violent fans, making it effectively a loss for both teams.
Both countries said they would appeal the decision and in 2015, Albania's protests resulted in the Court of Arbitration for Sport (CAS) ruling in their favour. The CAS awarded Albania a 3-0 walkover victory, stating that referee Martin Atkinson had not issued a clear and direct order to resume the match. Serbia's three-point deduction remained, as did their €100,000 fine.