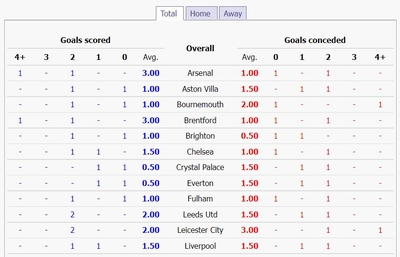 Goals are everything in football.
You would struggle to find a football fan who, having made the pilgrimage to their team's game on a weekend, having felt the buzz of the ground and the accompanying pre-match nerves, isn't inwardly gutted if the game ends 0-0, even if they would take the point.
In this article, we'll take a look at the average number of goals per game in both the English leagues and across Europe, and break down the stats to see which league offers ultimate entertainment for supporters and the most goals per game.
What is the Average Goals Per Game in the Premier League?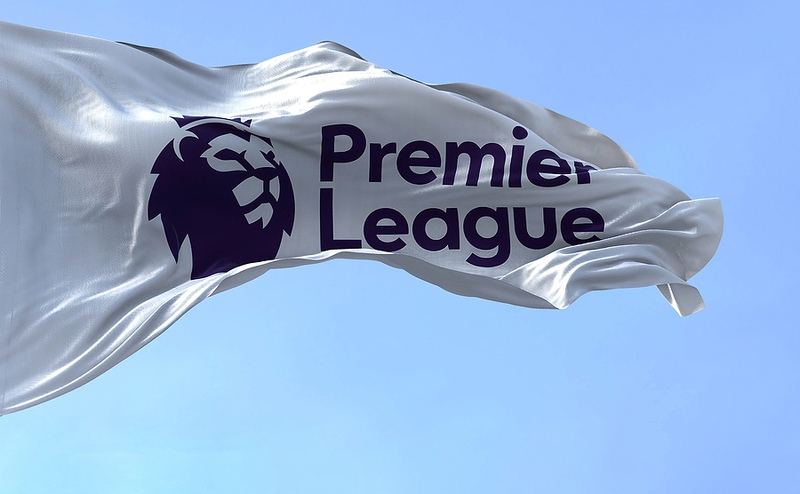 Of course, football, like most things in life, changes over time, with some of the differences stemming from rules changes, some from culture and some for reasons that are hard to pin down. There have been eras of the game when more goals were scored than today, generally speaking, and also times when fewer were. There are also, of course, differences across leagues, cups and competitions, however our focus here is the Premier League in the modern era.
If we look at five Premier League seasons from 2016/17 to 2020/21, the average goals per game works out at 2.74. This shows that, although 0-0s do happen, the Premier League has consistently high-scoring games; it is certainly a league that rarely fails to entertain. If we just consider a single weekend, for example, on Saturday 13th August 2022 there were four games that involved four goals or more, which included Brentford's dramatic taking apart of Erik Ten Hag's Manchester United, who the Bees were able to crushingly defeat 4-0. Anyway, when studying the data behind this stat for average goals, we can see that the 18/19 season had the highest with 2.82 goals per game on average, whilst the season prior, 17/18, had the lowest with only 2.68 goals scored per game.
That average is relatively close to the standard 2.5 goals that is used as the typical over/under line for the popular bet. This makes sense, because the odds for over or under are usually generally quite similar and often sit either side of even money. Of course, the average being 2.74 does not automatically mean that over 2.5 goals will win more often than not but it is certainly a stat to bear in mind for anyone wanting to bet on the various goal-related markets that bookies offer.
Are More Goals Scored in the First or Second Half?
There is a common perception in football that more goals are scored in the second half of a match, when legs are tired, the clock is ticking, there is greater urgency and substitutes are thrown on to try and change the game. To add to this, there aren't many famous goals scored in the first half, with almost all of the greatest goals of all time, in terms of importance, scored late on in the game.
Examples of great, late goals include Andres Iniesta's 2010 World Cup-winning strike against the Netherlands, Sergio Aguero's title-winner vs QPR and Ole Gunnar Solskjaer's winner in the 1999 Champions League final (which you can watch below), to name but a few. These strikes naturally stick in the memory but do the stats back up the perception that the second period of a game sees more goals?
If we take the same five Premier League seasons as before, we can see that, on average, 1.22 goals are scored in the first half of games, whereas 1.51 are scored in the second, showing that this trend is genuinely based on fact.
This is no major surprise, with clear reasons why the second 45 would see more goals.
However, it is perhaps notable that the difference is actually not all that great.
Do Premier League Teams Score More at Home Than Away?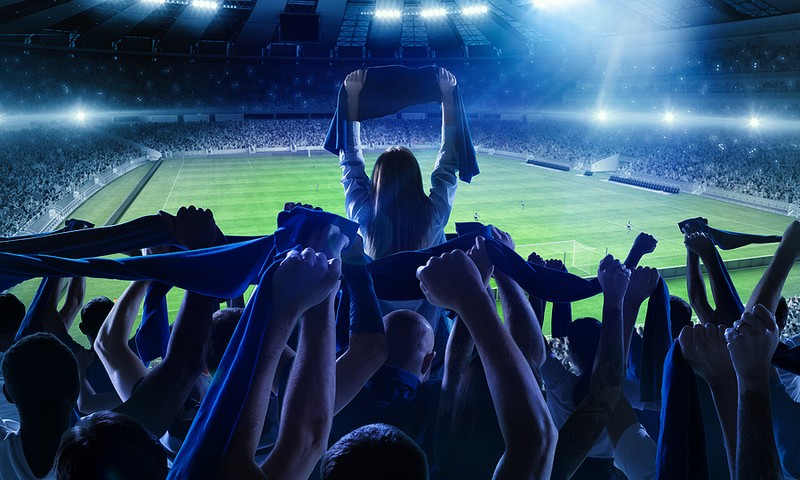 Similar to the assumption that more goals are scored in the second half, it is generally accepted that teams will score more goals when playing at home.
Playing in your home stadium, in front of thousands and thousands of adoring fans desperate to see you win, surely must inspire teams to go on and score more goals, right?
This assumption can also be backed up by data, as teams scored an average of 1.51 goals per game at home, whilst only managing 1.23 in away matches. When playing at home, teams are more likely to play in an attacking fashion, whereas many teams set up more defensively when playing away from home, choosing to play on the counter-attack, especially when coming up against a stronger side, with only the top teams able to regularly dominate possession in both home and away clashes.
How Does this Compare to the Lower English Leagues?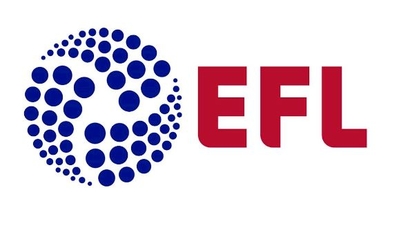 It is widely accepted that there is a vast gulf in quality between the Premier League and the lower English leagues, but does this go hand in hand with an assumption that more goals are scored in the top flight?
The Premier League has an almost completely different style of football to the other English leagues, due to its influx of top-class players and coaches from all over the world, which you might assume would lead to more goals flying in.
However, as you can see below, there is certainly a gap in terms of average goals scored, but it isn't quite as dramatic as may have been expected.
Average Goals Per Game Between 2016/17 and 2020/21
Below we can see the average goals over this period for the top four tiers of English football.
Premier League: 2.74
Championship: 2.56
League One: 2.60
League Two: 2.55
The three other divisions are consistently lower scoring than the Premier League, but not to an extent that suggests there is a huge difference, as may have originally been expected.
The Premier League might have some of the best attacking players in the world but for every Mo Salah and Erling Haaland there is a Ruben Dias and a Virgil van Dijk, so things even themselves out to some degree.
We can also compare the lower leagues to the Premier League in terms of the number of goals scored in each half of a match, and whether they follow the second-half trend set by the top flight.
First Half Goals
Premier League: 1.22
Championship: 1.11
League One: 1.16
League Two: 1.14
Second Half Goals
Premier League: 1.51
Championship: 1.45
League One: 1.44
League Two: 1.41
These stats demonstrate that England's lower leagues follow the Premier League's example when it comes to second half goals, with the Championship particularly showing that it has a penchant for late strikes. Only 1.11 goals were scored, on average, in the first half of second flight games compared to 1.45 in the second half.
It is also worth noting that home advantage also retains its importance in the second, third and fourth tiers of English football, as demonstrated by the data below.
Average Goals Scored Per Game by the Home Team
Premier League: 1.51
Championship: 1.42
League One: 1.42
League Two: 1.40
Average Goals Scored Per Game by the Away Team
Premier League: 1.23
Championship: 1.14
League One: 1.18
League Two: 1.15
How Does the Premier League Compare to Europe's Top Five Leagues?

The "top five" European leagues are made up of the Premier League, Serie A (Italy), Bundesliga (Germany), Ligue 1 (France) and La Liga (Spain).
These elite leagues are typically seen as the best in the world, containing almost all of the top footballers on the planet between them.
When it comes to goals, you can see how they fare in comparison to the Premier League below. This data is based on a study carried out by Football Observatory in 2018.
Average Goals Per Game
La Liga: 2.86
Bundesliga: 2.83
Serie A: 2.77
Premier League: 2.74
Ligue 1: 2.61
As you can see, despite the Premier League's quality, and more pertinently, reputation as being the most exciting league in the world, it is actually surpassed, when it comes to goals per game, by the Italian, Spanish and German top flights. However, this could be put down to the fact that the Premier League has no real weak teams, other than when Norwich and Fulham are playing in it – sorry to fans of those clubs!
This is largely because the absolute fortunes that clubs receive from TV rights, simply for playing in the league, means that almost every team is able to spend big and sign top-class players.
On the other hand, leagues such as the Bundesliga and La Liga are very top-heavy, meaning that the top teams are miles ahead of those below them. This may mean that the average goals per game is inflated by the stronger teams completely taking apart the weaker ones due to the enormous gulf in quality between them. This happens in all divisions of course, but it may occur less often in the more competitive EPL.