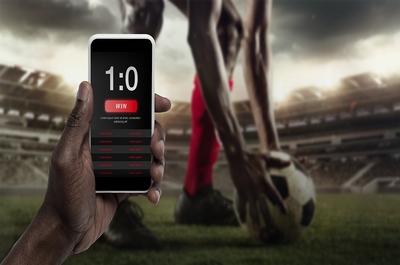 A win to nil is in many ways the holy grail of football management, essentially meaning success at both ends of the pitch with 3 points in the bags and no goals against added to the tally.
It is a fairly self-explanatory term in itself, but if it is not one you are familiar with when it comes to betting then we are here to clarify things and let you know more about this wager.
Whilst it may be the ideal scenario for players, coaches and fans, it is also a hugely popular bet with punters. But what does "win to nil" mean, is it as simple as it sounds, and how does this wager work?
What Is The Win To Nil Market?

If you back a team on the win to nil (which we'll refer to as WTN for this feature, though that is not a commonly used abbreviation), it means you are predicting the side will win without conceding a goal. Essentially it is two bets rolled into one and, to win, both parts of the wager must land. First, the team you back to win must be victorious; second, they must win "to nil" which means the other side fails to score.
Put another way, you are betting on the team to win and keep a clean sheet. The score can be 1-0, 2-0, 3-0, 10-0 or anything else-0 and it will be a winning bet. Any win with nil, zero, 0, for the opposition will pay out on a WTN bet. On the other hand, any win, no matter how big, where the losing side scores will be settled as a losing bet for WTN. Whether it is 2-1 or 20-1, the bet is lost.
The only exception to the first part of the above is that WTN, like with virtually all football markets unless clearly statedotherwise, only applies to the first 90 minutes (plus injury time). By that, we mean that if your side wins 1-0 in extra time following a 0-0 draw, this bet will not be settled as a winner.
What Is A Clean Sheet?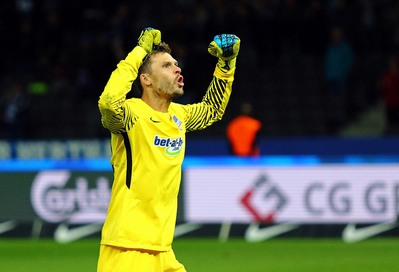 Earlier we said that a win to nil is like two bets combined: your selected team to win in the 90-minute match odds and them to keep a clean sheet. If you are not much of a football fan, or perhaps do not speak English as a first language, you may not be familiar with the term "clean sheet". Widely used in football, this simply means that a team did not concede a goal.
The phrase has its origins in the early days of sports reporting when correspondents would keep scores on white sheets of paper. A nice, clean sheet meant no goals and nowadays it is an everyday piece of football parlance. We speak of sides keeping clean sheets – or not – as well as goalkeepers and defenders.
Also called a shutout, though that is very much an Americanism, betting on a clean sheet is something that can be done in its own right. So you might back a specific side to keep a clean sheet, or you might simply back there to be a clean sheet in the game, for either side.
Clean Sheets, Win To Nil, Win And BTTS, 0-0 Draw, Under 1.5 goals, Under 0.5 Goals And No Goalscorer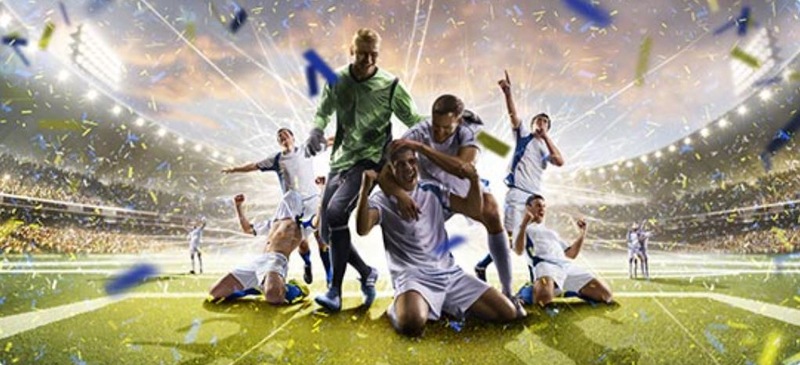 The best football betting sites offer a wide range of markets and there is considerable overlap between some of these, with some being identical in all but name. BTTS, or both teams to score, is a very popular bet and this also has the option to back "BTTS – No", which is to say a wager that at least one team will not score a goal.
This bet, BTTS NO, is actually the same as backing a clean sheet in the game but not naming a specific side. If either side or both sides avoid conceding a goal, your bet is a winner. Another popular punt is the "Match result and BTTS" market. This is very similar to WTN but almost its opposite, in that you are predicting which team will win but rather than them keeping a clean sheet, you are forecasting that the other team will find the back of the net.
Other markets reliant on clean sheets include under 0.5 goals and the 0-0 correct score, both of which require the game to see no goals whatsoever. These bets are identical and both win if the match finishes nil-nil. A wager on under 1.5 goals wins if the game finishes 0-0 or 1-0 to either side, so there is the potential for overlap with the WTN market, although WTN will offer longer odds as it is more specific in that you are naming which side will win and do not have the safety net of 0-0 offering a payout as well.
No goalscorer, be it in the first goalscorer, last goalscorer or even the anytime category, is broadly the same as both 0-0 and under 0.5 goals. However, it has the added advantage that own goals do not count, so whilst the odds are often the same as the aforementioned bets you win both when the game is goalless and when its only goals are at the wrong end of the pitch.
We mention this chiefly to clarify one last point. Own goals do count when it comes to bets on a side to win to nil. If your team wins 3-0 with three own goals, it remains a winning bet. However, if they win 3-1 and the losing side's consolation was an own goal, WTN bets will lose, as the triumphant side failed to keep a clean sheet.
How Often Do Sides Win To Nil?
From a betting perspective, the enhanced odds on the win to nil market (as compared to simply backing a team to win) make it an attractive proposition. But just how often do teams win to nil? There is a wealth of statistical data out there for anyone wanting to look into this in great depth.
Of course, the numbers vary over time and also between divisions but if you want a short, simple, singular answer, then you can probably take a figure of between 37% and 42%. To make things even simpler, we could say that broadly speaking around 40% of games will see either the home or the away side win to nil.
Equally, just as relatively few games see either side score three or more goals, the vast majority of wins to nil, for either side, are 1-0 or 2-0. Indeed, based on the data from 1888 to 2014, of the just over 38% of matches that ended WTN 27.6% were by one or two goals.
We have quoted these figures based on research covering 126 years of the top four tiers of English football, plus more general analysis of other leagues and data from the last few years not covered by the stats we've linked to. Unsurprisingly, the home team is more likely to win to nil, just as they are more likely to both keep a clean sheet and also to win.
That data is borne out by research covering the English Premier League and the Championship for the five complete seasons from 2015-16 to 2019-20. We saw a higher proportion of games ending WTN than historic trends, with approximately 41% of clashes ending that way. Of those, almost 74% were 1-0 or 2-0 (to either side).
Indicative Win To Nil Odds
To give you an idea of what sort of odds you can expect for this market and how they compare to the prices for the two constituent selections, we have looked at a range of games. The teams and dates are not important but for reference, we looked at Serie A fixtures taking place on the 22nd or 23rd January 2021. Note that we have selected five matches to cover a range of possible prices.
| Fixture | Team | To Win Odds | To Keep A Clean Sheet Odds | To Win To Nil Odds |
| --- | --- | --- | --- | --- |
| Roma v Spezia | Roma | 2/5 | 11/8 | 6/4 |
| Fiorentina v Crotone | Fiorentina | 7/10 | 11/8 | 2/1 |
| Genoa v Cagliari | Genoa | 24/19 | 9/4 | 10/3 |
| Parma v Sampdoria | Parma | 21/10 | 11/4 | 19/4 |
| Lazio v Sassuolo | Sassuolo | 4/1 | 11/2 | 21/2 |
As you can see, the WTN odds would net you a better return in every game if the bet won, but you need to make your peace with the fact that you have no safety net included in your bet like you would have with a win or clean sheet bet.