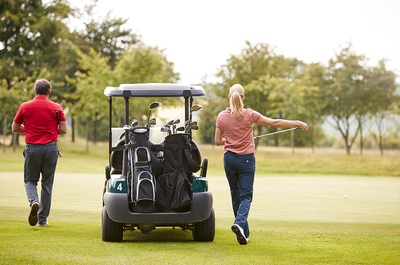 In many sports, their physical nature means that men and women cannot fairly compete against one another directly and will probably never do so. The physical advantage men have in sports like boxing, rugby and basketball, to name just three of the more obvious ones, is simply too great for the average woman to overcome.
At the other end of the spectrum, there are sports in which women do compete very successfully against men and others in which this is not yet happening but, in theory, there is nothing to stop them. Women have competed against men with varying degrees of success in less physically demanding sports such as snooker and darts, but perhaps surprisingly, it is horseracing where the gap is probably narrowest, with female jockeys really showing over the past few years just how good they can be when given chances on the best horses. But where does golf sit in all this?
Here we take a look at the issue of whether women can and do play against men in the world of golf. We'll also look at the arguments for mixed competition, as well as look at prize money differences and we'll ponder what the future may hold in this regard.
Can Women Compete In Men's Tournaments?
Men cannot compete on the women's tours but can women compete on the main PGA Tour or European Tour? Well, women have played in men's tournaments from time to time over the years. Babe Didrikson Zaharias is a forerunner in this regard and appeared in several "men's" events. The Texan is considered one of the greatest athletes of all time, and all this was achieved despite being called Mildred (Babe was a nickname). She excelled in many sports and won two golds and a silver at the 1932 Olympics before taking up golf in later life.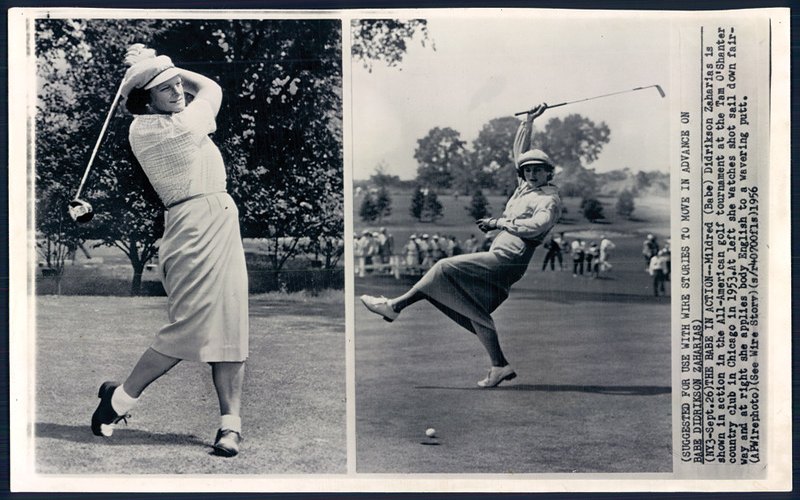 Zaharias won 10 majors on the LPGA Tour and regularly made the cut in events on the PGA Tour, including at the LA Open, the Phoenix Open and the Tucson Open. She actually earned her right to play in many of these events through qualifying, whilst in more recent tournaments women have featured in invitationals.
Sadly, women did not feature much on the PGA Tour after Zaharias had seemed to pave the way for future generations. However, in 2003 the Swedish ace Annika Sorenstam took up a sponsor's invite to play in the Bank of America Colonial. Despite protests from a number of male golfers and pundits she took up her place but missed the cut by a four-shot margin in what proved to be her only start on the tour.
A couple of weeks after Sorenstam's appearance, Suzy Whaley missed the cut at the Greater Hartford Open, shooting 75, 78. She had qualified by winning a regional event the season before. A year later and Michelle Wie, like Sorenstam a major winner (now), made history by becoming the youngest woman to compete on the PGA Tour. At the age of just 14, the Hawaiian sensation shot a 68 on Friday to miss the cut by a single shot at the Sony Open. Over the next few years, Wie appeared a further seven times but never made the cut.
More recently still, Brittany Lincicome played at the 2018 Barbasol Championship but suffered the same fate as Wie and the rest. She shot an opening 78 and despite a 71 to follow, missed the cut. It is not just in the US where women have teed it up with the men and 2018 ANA Inspiration champ Pernilla Lindberg, of Sweden, became the first woman to ever appear at the New Zealand Open, breaking over a century of it being a men-only affair. Sadly she missed the cut.
Are Women Good Enough?
Women can earn a place in tournaments on the main tours but more typically they are invited by a sponsor. There is no rule preventing them from taking part but right now it is the case that women cannot compete against the top male golfers. As we have seen, when they have tried they have invariably missed the cut.
As things stand right now it would seem that women are not at the same level to compete against men. It would be interesting to see how the game's very best players would fare against men if a number were able to enter the same tournament. We suspect one or more would certainly have what it takes to make the cut but it seems unlikely any would be able to win a tournament.
There are some aspects of golf where women and men should be able to compete equally. There is no reason why a man should be better on the putting green than a woman and this is also more or less true when it comes to the short game in general.
Golf's Distance Dilemma
As Bryson DeChambeau has shown, golf remains a game where size matters. The US ace has piled on around three stone, mostly muscle. This, along with other tweaks to technique and approach has seen him add a huge amount of distance from the tee. According to USA Today's Golf Week, "In the 2018-19 season, DeChambeau ranked 24th on Tour in Strokes Gained: Off the Tee (.421) and 34th in driving distance (302.5 yards). In the 2019-20 season, he rose to first on the Tour in each category." That culminated in him almost driving the green at a par five at the Bay Hill and he is not done yet.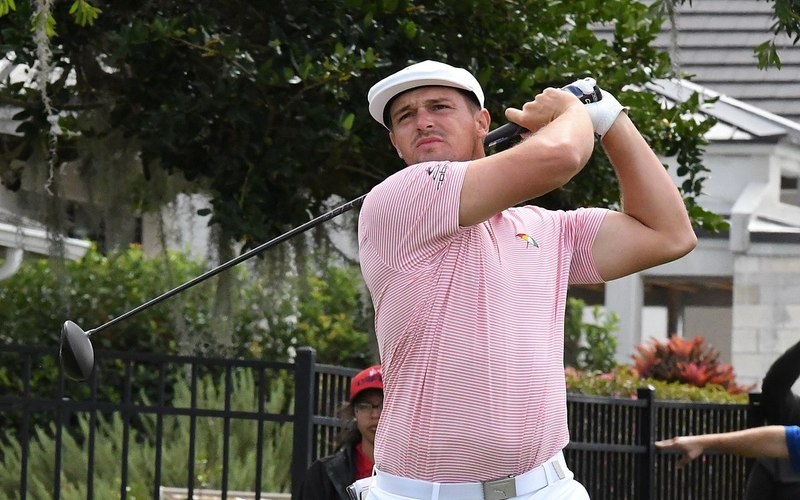 What Tiger Woods started at the start of the century, DeChambeau has exacerbated. Due to Woods' prodigious distance, courses began to cut down trees so they could move the tees 40 yards further back. Holes were lengthened, new bunkers added at 300 yards and beyond, whilst new courses were dramatically longer than traditional designs. Many feel that this has hurt golf and ruled smaller hitters out of the game.
If distance is a problem for the men's game, and specifically for the smaller hitters within it, where does that leave women? For the 2021 season, a player would need to drive the ball 300 yards to make the top 70 for average driving distance. Remember when 300 yards used to be a long way?! The average across the whole Tour is more than 295 yards. On the LPGA Tour, Anne van Dam is the DeChambeau of the women, hitting it more than 280 yards, around 11 yards further than the next best female player.
The Dutch 25 year old, sadly unrelated to the Belgian action hero, would rank 218th on the PGA Tour for distance. Now there are some decent players ranked at that sort of level in the men's game but even they are increasingly struggling in a sport with a real problem around distance.
There was once a time when it seemed that women and men competing against each other could become a real possibility. However, the pursuit of distance and the increased importance of being able to belt your driver out well past 300 yards means that this now seems less likely than ever. The women are hitting it further too of course, just "less further". And there are not many women in golf who can match Bryson's six-foot-plus frame and 17 stone bulk.
What Does The Future Hold For Women Playing Against Men?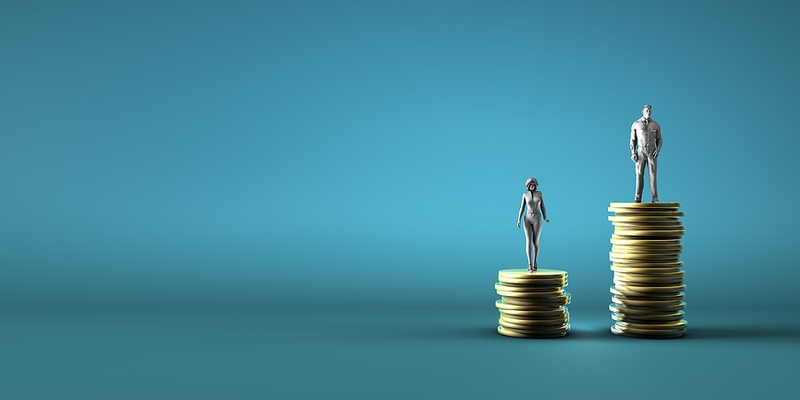 If the increasingly physical nature of golf means that women cannot compete directly against men from the same tees, what does the future hold in terms of joint competitions and men and women playing alongside one another? There are two main issues here, chiefly exposure and pay.
When it comes to pay, there is a serious gender pay gap in the sport of golf. Whilst tennis rewards men and women equally at most of its biggest events, the prize difference for male and female winners of the 2021 US Open was about $1.25m. Obviously, we do not need to say in favour of which gender. It is a similar picture at The Open and the PGA Championship too and, more worryingly, the gap has grown over the past decade.
Moves are being made to reduce the gap and the R&A, one of the game's governing bodies, has made it clear that this is very much on its agenda. However, equal pay can only really come with equal exposure because the prize money has to be generated from somewhere and sponsors will not pay if the women's game does not deliver them the returns and publicity they seek.
Both issues have been talked about for some time and in 2020 a revamp to the World Cup was mooted. This will come into effect in 2022 at the earliest and would potentially see men and women playing together against teams from other nations. The prize fund would increase from $7m to $10m with women becoming huge beneficiaries, both from that and from the additional exposure of their game to a wider audience.
There is a range of options for how the men's and women's games can become more integrated and a number are already in place. Just some of the possible tournament formats are covered below but we certainly expect to see more similar events created. Golf is the archetypal game of middle class, middle-aged, white men but it is changing and the future certainly looks exciting.
Scandinavian Mixed
Another big tournament that is helping the women's game make moves towards parity with the men is the Scandinavian Mixed. It was rebranded thus in 2020 having previously been part of the European men's tour as the Scandinavian Masters. In 2020 it became co-sanctioned by the Ladies European Tour and whilst that edition of the event was sadly cancelled, fingers crossed we are all set for 2021 when Vallda Golf & Country Club near Gothenburg will be hosting.
The new Scandinavian Mixed will be hosted by the aforementioned Sorenstam and her compatriot Henrik Stenson and at the time of writing the precise format of the event is unannounced. What we do know is that 78 men and 78 women will go head to head for one prize, with a total pool of $1.5m up for grabs. That is about the same as a standard men's event but around five times what the women typically compete for. Ryder and Solheim Cup points, as well as women's and men's ranking points, will be up for grabs.
It is expected the course will be set up for the women, around 15% shorter, which is broadly in line with the average driving distances mentioned earlier. The key thing here is that this is a mixed event, with one course, one tournament, one prize pool and one trophy.
Vic Open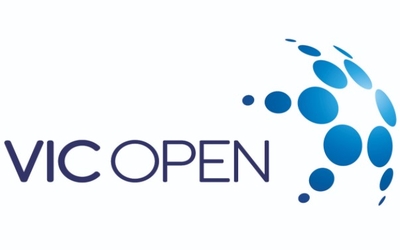 The Vic Open is another ground-breaking event and for some time the men's and women's editions of this tournament have been played at the same time on the same course.
Although they are not directly competing against each other, the event is rightly proud of its strapline: "Men and women. On the same course. At the same time. For equal prize money."
It is the only pro event in the sport to be set up in that way and is sponsored by International Sports Promotion Society (ISPS Handa), a Japanese organisation that tries to use sport to "inspire, transform, and unite people and communities across social, racial and socio-economic barriers."
The event has proved a big success and since 2019 is sanctioned by the local PGA Tour of Australasia, as well as the European Tour and the LPGA Tour.
GolfSixes
The GolfSixes event was first held in 2017 and is part of the sport's attempts to modernise and attract a younger audience, two related and interconnected aims.
The format has evolved in the short time the event has existed and in 2018 a Captain's Team was added to the previously all-male field. This saw Ryder Cup captain Thomas Bjorn play alongside Catriona Matthew, his Solheim Cup equivalent. In addition, two all-female teams were added, with an English side and a European one created in what is normally a national pairs contest.
In 2019 we saw an English duo again, with a German women's team joining them. The Captain's Team, which was created due to the Ryder Cup and Solheim Cup taking place that year, was dropped.
The 2020 event had to be cancelled (for the same reason so much had to be cancelled during 2020) but, hopefully, we will see this event grow and more women's teams added, or even mixed teams joining.