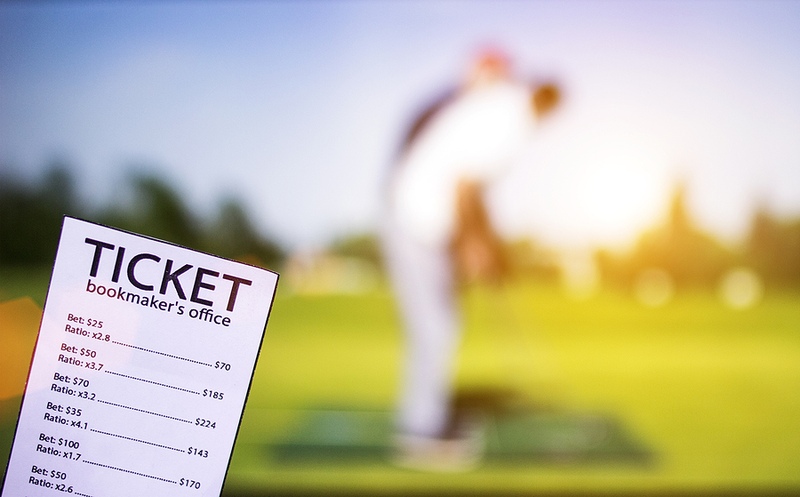 Golf is very much a sport where almost all the action is on one main market and for most golf punters the majority of the action is on who will win the tournament.
You may see this listed as tournament betting, the win market, or just *Tournament Name* winner. But call it what you will, it is the same bet.
You are simply picking which player you think will win a named tournament.
How Does Outright Betting Work in Golf?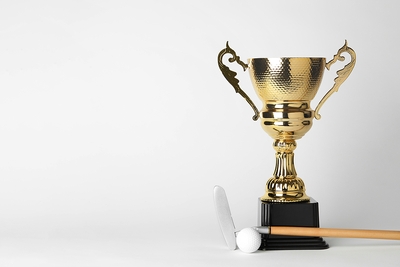 In truth there isn't really all that much to add. Most golf tournaments run from Thursday to Sunday inclusive and so, with a few exceptions, odds usually come out on Monday or Tuesday for the event scheduled to begin later that week.
Once you have done your analysis, followed your favourite online tipster or had the nod from a savvy punter at your local golf club, you simply place a bet on whoever you think will emerge triumphant on the Sunday. If your man (or woman) finishes top of the pile come Sunday afternoon you win, otherwise you lose.
With a win single on the outright winner of a tournament there are no ties or dead heats. Ultimately, there are no ties in terms of who has won the tournament; the player who gets to take home the trophy and winner's cheque are decided by a play-off if needed. And the same goes for your bet. In other words, if your player has the joint lowest score of the week but loses a play-off, you lose your bet.
On the other side of the coin, whether they romp to victory by 10 shots or edge a play-off after 10 extra holes, your bet is a winner. Whoever is officially declared the winner of the tournament is the player you want to have backed.
What About Dead Heats?
As said, there are no dead heats when it comes to win singles but those backing a player each way in the outright winner market should certainly be aware of what happens in the event of a tie. If your each way bet includes the top five golfers it is far from uncommon for ties to occur that go beyond five players.
The simplest example would be a situation where two golfers tie for fifth, including one you backed. Of course you automatically lose the win portion of your each way bet, but what about the each way portion? Many betting newbies may expect that this would be deemed a winner as their player finished tied for fifth. However, dead heat rules would apply as effectively they finished half fifth and half sixth (in such a situation the next player would have finished seventh or tied seventh).
Dead heat rules are a standardised method of settling bets in such situations and are the same at all bookies. In the example given, half your bet would be a losing one, with half the stake lost, whilst the other half would be a winner and paid at the full each way odds.
Whilst we did initially state that there aren't dead heats when it comes to win singles, in very unusual circumstances this may happen. Very infrequently tournaments have been shared, with no single official winner declared. This would usually be due to bad weather or some other freak occurrence meaning an event was curtailed with no play-off possible. Whilst countback may be used, if organisers decide to declare joint winners then bookies would probably apply dead heat rules.
Tips for Outright Betting on Golf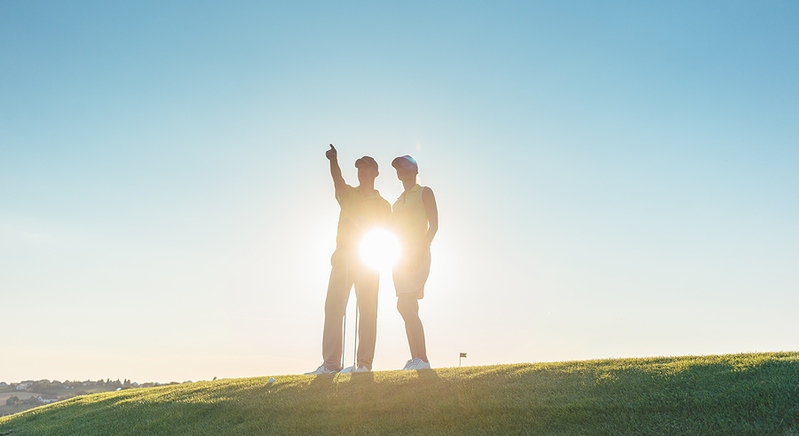 When it comes to seeking winning bets on this market there are no easy answers, in part because a golf tournament typically sees a field of around 150 players go up against each other. A lot of the time someone from the top 10 in the odds will win but there are probably 40 or more players in every event who have a realistic chance of success. What's more, seeing players from much further down the betting is not that uncommon and just about everyone has a chance if they produce their best golf and have a little luck.
Of course, that is not to say that betting on golf is a lottery and indeed it can be very profitable for those that follow the game closely. Given that even strong favourites rarely have odds shorter than 7/1, many punters opt to back their picks each way when it comes to the Tournament Winner market. The best betting sites pay out for at least the top five and even sometimes pay 10 places on the biggest tournaments. Looking to land an each way bet is almost certainly the way to go and in terms of how to pick a winner all the usual rules apply.
That means you need to do your research and obtain as much information as you can about the course and the players involved. Looking at form, past results, the weather and in particular the course is key.
Different courses can pose very different challenges and so trying to find the golfer who has the game to suit a given course is crucial. Does the course suit long hitters, great putters, players who can move the ball, accurate players or those with a world-beating short game? Past performance at a given course, i.e. course form, is the most obvious way to assess this but the market and bookies will probably be well aware of this.
A better route to finding the value and getting yourself a great bet may come about when changes have been made to a course or a tournament is held at a new venue. If you can accurately assess how a player's natural game meshes with a certain course and at what venues they will prosper based on less obvious stats, then you may well be able to uncover a gem.