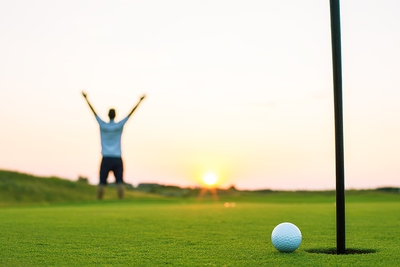 Backing a player to make the cut is a great wager that might just earn you a few quid in time for the weekend and is one of the many popular bets available when it comes to golf. If this is a market you are not familiar with, read on and we'll explain how it works, what rules to be aware of, what odds to expect and how to find the value.
As with most golf bets, this is a pretty straightforward one to understand. You are simply predicting whether a player will make the cut. If they do, you win your bet and if they don't, you lose. In all standard tournaments the cut comes after two rounds, with different criteria used to decide who will be sticking around for the weekend.
Typically the top 65 players and ties "make the cut", although this has changed over the years and there are minor variations around this, with some tournaments also having a 10-stroke rule. Under this, primarily used in majors, golfers within 10 shots of the leader make the cut, even if they are outside the top 65.
A small number of events have rather different rules, with some having no cut at all. These are usually limited-field events, such as the WGC tournaments (one of which is a match play competition anyway). Others include the last two events of the FedEx Cup play-offs and the Tournament of Champions, with a number of others around the world too. Obviously, where there is no cut this market will not be offered, certainly not in its standard format.
In addition to events with no cut a very small number of others may impose the cut differently, for example after 54 holes, although this was more normally used where a large number of players had made the 36 hole cut (prior to recent changes made to stop this). One tournament to have a cut after three rounds is the Alfred Dunhill Links Championship, this system being used due to the unique three-course format of the event.
Rules To Note With Betting On The Cut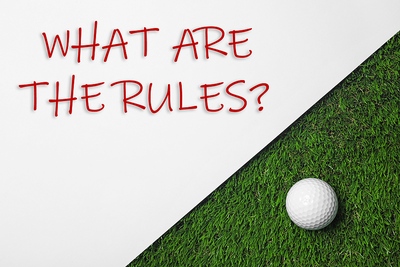 As said, this is a pretty straightforward bet but there are still a few things worth being aware of. Rules are broadly the same from one betting site to the next but they may vary, so if in doubt check the golf rules section with whoever you struck the wager. That said, the following rules are fairly standard:
Player Doesn't Start – if a player withdraws before an event starts the bet is usually made void by the bookmaker and your stake is returned
Withdrawal – if your selection starts the event, even if they just play one shot but then withdraw, your bet will lose (unless the player has already made the cut)
Results – bets will be settled in accordance with results published by the official organising body/tour
Other than freak occurrences such as postponements or cancellations due to weather or other unforeseen circumstances, that pretty much covers it. Due to the nature of the bet there are no dead heats or ties to worry about and your player will either make the cut or they won't. This lack of ambiguity is something that appeals to many golf punters.
Tips For Betting On "To Make The Cut"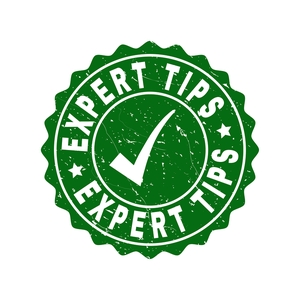 Golf is a game packed with stats and getting information on players who should prosper is a fairly simple process. As ever, all the usual research will be beneficial, so that means looking at a player's individual current form, their course form or performances at similar tests of golf and also assessing the relative strength of the field.
However, beyond that and more specific to this bet, it is important to try to find value with unheralded players whose strength is their consistency. If a golfer has never won an event and rarely even makes the top 10 or 20, there is a good chance their world ranking will remain relatively low. They will be priced at long odds in the tournament outright betting and indeed in many markets, reflecting their low probability of them winning or even finishing high up the leaderboard. These are the players who often offer the best value in terms of bets on them to make the cut.
Whilst the list of players with the most consecutive cuts (on the men's US Tour) includes many of the all-time greats, as you can see below, there are many golfers who regularly make the cut with whom the average golf fan will not necessarily be familiar.
Tiger Woods – 142
Byron Nelson – 113
Jack Nicklaus – 105
Dow Finsterwald – 72
Hale Irwin – 86
Tom Kite – 53
Note that info above is correct at the time of writing
A punter who timed their bets on Woods perfectly would have landed a bet on him to make the cut an amazing 142 times in a row. Woods' odds would have been very low for much of that streak but 142 winning bets in a row would have been rather nice!
However, as we have said, it is often a better option with this market to look away from the world's very best players. The table below shows a selection of "lesser" golfers, along with their current cut streak and official world ranking. (These figures were correct as of 6th August 2020.)
| Player | Current Cut Streak | World Ranking |
| --- | --- | --- |
| Richy Werenski | 7 | 127 |
| Shubhankar Sharma | 7 | 319 |
| Sanghyun Park | 7 | 199 |
| Scott Stallings | 7 | 203 |
| Seungsu Han | 6 | 236 |
| Ashun Wu | 6 | 278 |
| Tyler Duncan | 6 | 167 |
The players in this table are not surging up the world rankings because they are not tearing up the course. However, their consistently solid, yet rarely superb, play is perfect for a bet on them to make the cut.
Typical Odds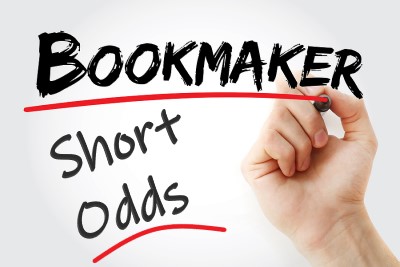 The nature of this bet means that the odds are typically very short. On any given week around 50% of the field is going to make the cut and hence win this bet (with say an average tournament of around 140 players and about 70 making the cut). As such, the favourites for the event are often priced at very, very short odds, with a figure between 1/5 and 1/10 being a decent benchmark.
Much of the field, from the players who are deemed to have a pretty decent chance of contending outright, down to those who are real dark horses, tend to be priced at odds between 1/4 and 1/2. It might seem a little strange to those new to this market but you will rarely, if ever, see a player priced at odds worse than evens.
Evens equates to a 50% probability of an event occurring though, so once we factor in a margin for the bookie, it becomes easier to understand why this market rarely offers odds north of even money. On occasion this may happen, but typically even the rank outsiders for outright victory are priced around the 8/11 to 5/6 ballpark in terms of the cut.
Alternative Markets
There are not too many markets that relate to the cut but the most obvious other one to mention is the exact opposite: backing a golfer not to make the cut. This works in the same way in terms of rules and other criteria but is just the exact opposite – if the player makes the cut you lose, if they don't, you win.
Trying to pick good value winners in this market is very different and in some ways is the opposite process. Rather than consistent players, you want elite players who have a tendency to blow hot and cold, or simply just players who may have a high ranking but are bang out of form.
Some golfers thrive at the weekend, love the heat and pressure of contending and when they start well really convert that into lots of ranking points, lots of top fives and more than enough wins. On the other hand, these same players have frequent off weeks and when they are bad, they are very bad – and miss the cut.
In big tournaments the rank outsiders will typically be priced at slightly over evens to miss the cut but there is little value here. Leading players are far more appealing and will usually be priced at around the 3/1 or 4/1 mark to miss the cut. At almost every big event at least a few of the world's elite will have a bad couple of days and at these sorts of odds this can be very rewarding and is an interesting wager when you want to bet against a player.