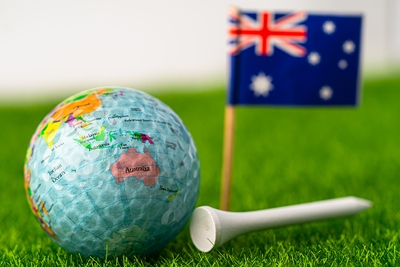 The most popular bet in golf is undoubtedly backing a player in the outright market, either to win or each way. Such a bet sees you select one player from the entire field meaning you have to rely on a good dose of luck for your bet to come in. Another common golf bet is a 72 hole match bet, which sees you back on one player's performance versus just one other player, this gives you a much better chance of success given there are only two players in it.
The markets we are looking at here lie somewhere in between those two. As with those options, this is a bet on a single player over the course of the entire tournament but with this wager you are backing them to be the best out of a defined group of players. You will sometimes see this listed, certainly in the betting rules, as "Tournament Group Betting".
There are many different "Top X" style bets with different bookies offering different options of groups. Some of the most common ones include:
Top American Player – a bet on which US player will finish highest up the leaderboard
Top European Player – such a bet would normally include UK players, with "Top Continental European" excluding them
Top Irish Player – where Top UK Player is an alternative, this typically won't include Northern Ireland but where top British is the other option, it may
Top English Player – self-explanatory, with a whole host of nationalities offered at the biggest events, such as Spanish, Swedish, Australian and so on
Top Lefty – which left-handed golfer will perform best
Top Former Winner – which past winner of the tournament will finish highest on the leaderboard
Note that not all bookies will offer all of these options, with groups such as top US, European and UK or British the ones you are most likely to see. On the other hand, you may well see other group options at some bookmakers. Betting sites are always trying to outdo one another when it comes to weirder and more wonderful bets and so you may well see the "Top …" market offered on just about any identifiable demographic.
'Top X' Betting Rules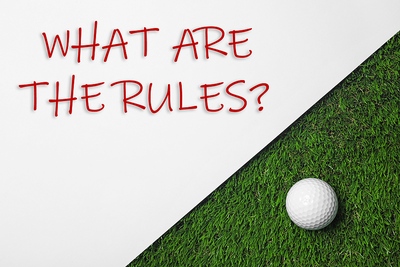 As with tournament match bets, you are simply selecting the player from that group who you think will perform best. As with many of the more unusual markets around, the rules in certain circumstances may vary slightly from one bookie to the next, so if you have any doubts just check with them by contacting their support team.
However, in general the main thing to be aware of is that when you click on, for example "Top Irish Player", all the players that bookie is including will be shown as available options. That means that if Rory McIlroy isn't there, this site probably isn't including Northern Irish players (they may have made a mistake of course, or Rory may have withdrawn).
No matter which group you are betting within, all the options in terms of included players will be listed, so you should be very clear which rivals your pick has to better. Another thing to be aware of is the use of Tattersalls Rule 4(c). If your player does not play and withdraws without making it to the first tee you will get a refund on your stake. However, if another player withdraws, and your selection wins, Rule 4 means you will be paid at a reduced rate, depending on the odd of the player (or players) that didn't start. Any players withdrawing once the tournament has begun, or who are disqualified, will be settled as losers.
Ignoring the unlikely scenario of tournaments being curtailed, postponed or cancelled, the only other thing to be aware of is if more than one player finishes joint first in this market. If two Europeans or Americans (or whatever group within which you have made the bet) finish level, dead heat rules will apply.
So if, for example, Justin Thomas and Dustin Johnson finish joint second to Jon Rahm and you backed DJ for Top American Player, dead heat rules will mean half your bet is settled as a winner and half as a loser.
One exception to this is when players are tied at the top of the leaderboard. In this scenario, the bet will settle on the official result of the event, typically as decided by a play-off. In the unlikely event of no players from a defined group making the cut, most bookies will settle based on whichever player had the best two-round total.
Tips
There are no real tips for this market that do not apply to outright betting because it is in essence an outright bet, just with a reduced hypothetical field. That said, because the field is more manageable in size, you can perhaps carry out greater analysis. Whilst Top American or European markets may have a very large number of players included, smaller ones may have just a handful.
In this instance it becomes more feasible to directly compare course form and other useful stats. One player in the group may be ranked a lot higher than the others and so is likely to be a warm favourite. However, if their game is not particularly suited to the course being used, and one of the lower-ranked members of the group has an incredible record there, there could be some real value taking the favourite on.
What Sort Of Odds Does This Market Offer?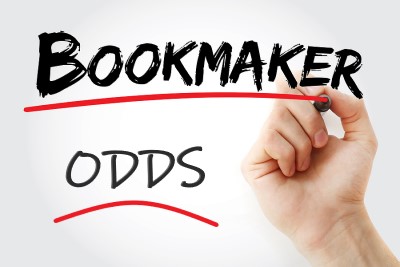 The odds can vary a lot depending on how many players fall within the category of the market. On the PGA Tour, where in most tournaments a very high percentage of the field is American, the odds in Top American will not be all that different from the main outright market. So the favourite might be a little shorter, perhaps 6/1, with outsiders priced at triple-digit odds.
In contrast if you are betting on Top Lefty, for example, there might just be three or four players to choose from. In this market the odds will obviously be much shorter, perhaps ranging from 2/1 for the favourite up to 6/1 for the least fancied member of the quartet of left-handers.