When it comes to golf there are several tournament types, and whilst the vast majority are similar in format and entry criteria, there is enough variety to keep things interesting… or, if you are not in the know, perhaps a little more confusing.
Whilst most tournaments are standard four-day, stroke play affairs, there are more unusual events such as pairs tournaments, match play golf, skins, shootouts and more.
However, aside from the format of the event itself, there is a major distinction in terms of who can play at any given tournament. Whilst many competitions are classed as open events there are some invitational events too, and it is the latter we shall be looking at here.
What Is An Invitational Tournament In Golf?
Elsewhere on the site, we explain in more detail exactly what an "open" golf tournament is so we won't go into much more detail here. However, it is hard to explain what an invitational is without at least some reference to open competitions. In very simple terms, as the names suggest, you have to be invited to play at an invitational, whilst an open is open to anyone (subject to certain criteria) both professional and amateur players. The former is a select field event whereas the latter allows virtually anyone to at least enter into pre-tournament qualifying.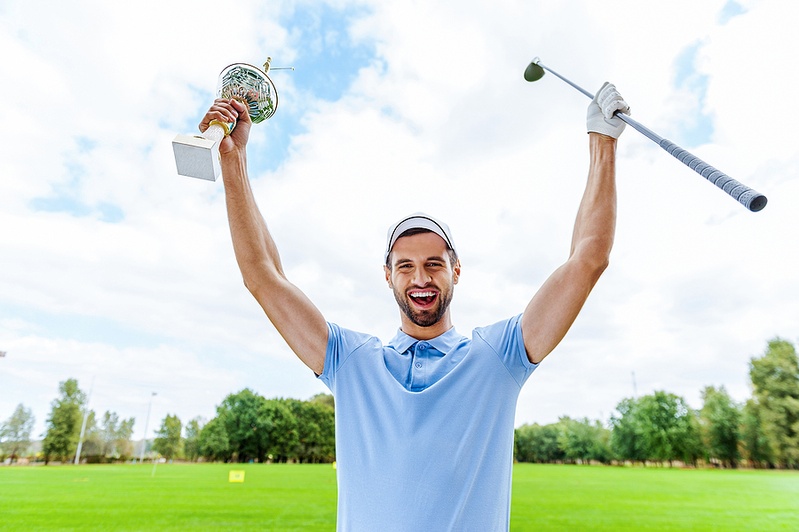 Many tournaments have the word "invitational" in their name and we will look at some of these shortly. Many others have the word "open" in them, the British Open and US Open being the two most obvious examples. However, not all events that are invitationals will necessarily be so obvious and what is more, it is not necessarily an invitation per se that is required for a player to compete.
Whilst players may receive an ad hoc or wild card invite to some such events, the more common way of gaining entrance to them is by meeting established criteria. Entrance to the biggest tournaments, including the WGC events, is typically based on the player's world ranking, whether they have won a tournament recently or some similar criteria; more specialist invitationals, such as the PGA Tour's Tournament of Champions, are restricted to players who won an event the season before.
Being select field tournaments, almost all invitationals feature smaller numbers of golfers than standard events. Whilst the latter may see around 150 (156 is the typical number) players take part, and that total will not vary greatly, the former can see anything from just a handful of players right up to 120 or more, though rarely as many as 150.
Biggest Invitationals In Golf
The biggest and most famous invitational tournament in the sport of golf is the US Masters, one of the game's four majors. First played in 1934, it is unique among the majors in only ever being played at Augusta, a private course in Georgia. It is also different to the other majors in terms of the field size, with the Masters usually seeing between 90 and 100 golfers teeing up.
Winning the Masters grants entrance to the other three majors for the next five years but gives a lifetime invite to the Masters itself. Unlike some invitationals, the Masters welcomes amateurs, with the reigning US, British, Asia-Pacific, US-mid, and Latin American amateur champions all receiving an invite, along with the runner-up from the US Amateur. Various other categories are used to assign invites, with the final stage being the top 50 from the official rankings as they sit a week before the tournament.
Aside from the Masters, the USPGA Championship is considered by many to be an invitational event as it is not open to amateurs. It is the only major that does not see non-professionals granted entry (except in the unlikely scenario of them winning one of the other majors or another eligible tournament); but unlike most other invitational events, it does welcome a full field of 156.
Along with the two majors, the Players Championship, known as the unofficial "fifth major", is sometimes thought of as an invitational event. It has a slightly smaller field, typically of 144, and again uses various qualification criteria to establish who plays.
On the US PGA Tour, the key invitationals aside from the two aforementioned majors and The Players, the events that some would see as the true invitationals, are:
Arnold Palmer Invitational – founded in 1966, this sees 120 players compete
Genesis Invitational – again 120 tee it up at this event first played in 1926
Charles Schwab Challenge – currently known as the Charles Schwab Challenge this event has gone by a range of names and was first played in 1946
Memorial Tournament – played at the Jack Nicklaus-designed Muirfield Village in Ohio this was established in 1976
RBC Heritage – dating back to 1969 this event has a field of 132, slightly larger than the others on our list
We noted that these five events are what some call the true invitationals but there is no real definition of what an invitational tournament truly is. Drawing the line between these five events and other limited-field tournaments in the US is not straightforward. Some would argue that only these five truly have invitational status because they do not offer Monday qualifying and nor do they use the PGA Tour Priority Ranking System to fill any free spaces.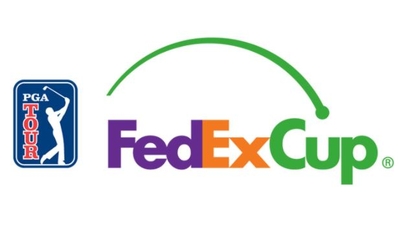 However, in reality, there is very little difference between these events and the two majors listed above, as well as between WGC events that use similar criteria to draw up their list of invitees. Some would go further and suggest that the FedEx Cup events are invitationals but we would say this is not the case.
It is not possible for anyone to enter the Northern Trust, the BMW or the final of the Tour Championship, other than by qualifying through their FexEx Cup standing. This both explains why some would say this is an invitational… but also why it isn't. The fact that there are no other possible criteria for entry and that there are never any wild card or sponsor invites means that it is best viewed in a category of its own (alongside the copycat Race to Dubai on the European Tour).