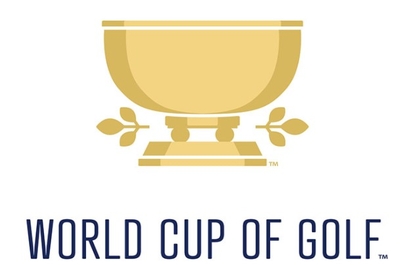 There are many world cups in sport and it is fair to say that they are usually the pinnacle of the game in question.
That is certainly the case with football, rugby and one day cricket, among others, but it is very much not the case when it comes to golf.
This fact rather explains why we need an article titled "What Is The World Cup Of Golf?" in the first place.
So, what is it? In this article, we will explain exactly that.
We will take a look at its history and some of the past winners and notable events that have occurred.
We will also give details of the structure and format of the competition, as well as a prediction about what its future holds.
World Cup Of Golf History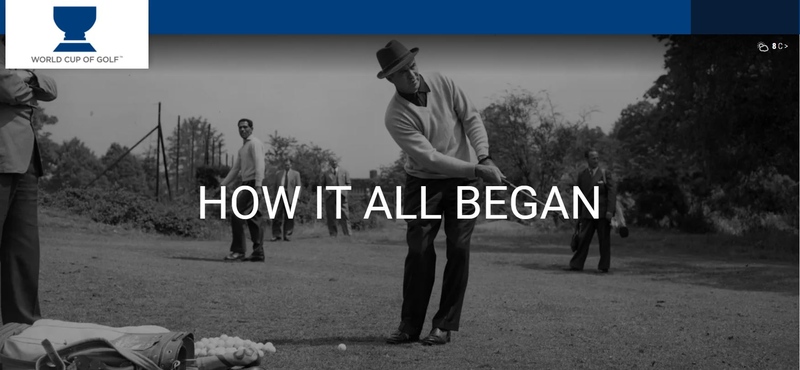 Let's start right at the very beginning when the World Cup of Golf was first played – before it was even given the name it now carries. According to the PGA's official tournament history, the "inaugural World Cup of Golf took place in 1953, albeit under a different name."
Seven nations took part in that ground-breaking event, with Montreal the host for what was known as the Canada Cup and International Golf Championship. American John Jay Hopkins is the man responsible for creating this international competition and it is his name that is honoured by the event's trophy. Hopkins felt golf could be a force for good (he obviously never played with Donald Trump) and in 1952 he established the International Golf Association in New York.
The organisation's motto was "International Goodwill Through Golf", which is a fine slogan. Slogans alone do not forge cooperation and kindness though, so Hopkins then created the "International Tournament" in an attempt to make good on his goals. America's neighbour and friend Canada was the perfect host for the inaugural event and so the World Cup was born.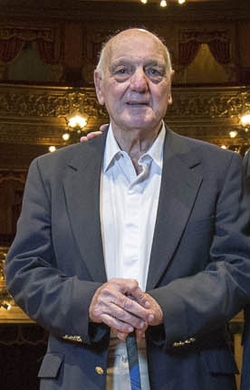 Roberto de Vicenzo, who would go on to win the Open in 1967, helped guide the Argentine team to success in that first tournament. Coincidentally, 1967 was the year the event adopted its current name too and rather fittingly that year it was won by the formidable team that combined two of the greats of the game: Jack Nicklaus and Arnold Palmer.
That duo was perhaps the strongest ever pair to play in the event and together they won a record four times (Fred Couples and Davis Love III share the record but Jack and Arnie both have six wins each in total, both having won it twice more with other partners).
For a short time from 2000 to 2006 inclusive, the World Cup was part of the World Golf Championships. This experiment was short-lived though and since 2007 it has been held as a standalone event. Its' time as a WGC event was not without drama though and in 2001 it required an incredible four-team play-off to decide the winners.
Taiheiyo Club's Gotemba Course in Japan was the host as Tiger Woods, who had won with Mark O'Meara in 1999 and David Duval in 2000, holed an eagle chip at the last to take him and Duval into a play-off with South Africa, Denmark and New Zealand. Ultimately it was Retief Goosen and Ernie Els who prevailed for SA, denying Woods the hat-trick.
Format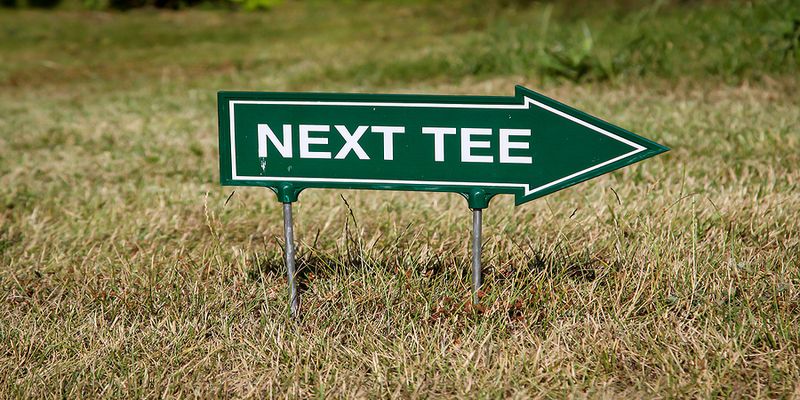 As with most tournaments that have been around for some time, there have been various name changes and adjustments to structure and format. The first-ever event was a 36-hole combined-score stroke play tournament, changing to 72 holes from 1954 to 1999. From 2000 it became a combination of fourball and foursomes (alternating) whilst in 2013 there was much more of an individual element to proceedings, with huge prize money and official world ranking points on offer, as well as a standard stroke play format.
Qualification has generally been based on world rankings, although players can choose whether or not they want to participate. We typically do still see very strong teams but the days of pairings like Jack and Arnie may be long behind us, with some of the game's elite, especially from the US, opting to sit it out, often depending on how it sits in the scheduling.
Some early editions of the World Cup (then the Canada Cup) took place in June and various other times of the year but in general it has been held towards the end of the calendar, with November the most common host month. In 2010 the World Cup sat out a year and switched to a once-every-two-years contest, taking place in odd-numbered years. This was partly to allow for golf's entry into the 2016 Olympics.
Future Of The World Cup Of Golf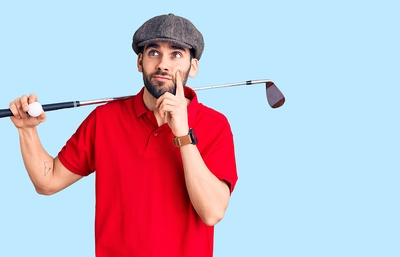 In recent times we have seen more frequent tinkering and disruption for various reasons, with no tournament in 2014, 2015, 2017, 2019 and 2020. At the time of writing, it is unclear when the next edition of this great event will take place but major changes are being talked about. It is expected that the World Cup will introduce mixed-gender teams in an attempt to boost the women's game, widen the sport's appeal, and create a tournament that really grabs the fans' attention in the way that a World Cup should.
There was briefly a Women's World Cup of Golf, held in 2000 and then annually between 2005 and 2008. The new event would bring the two tournaments together in a major overhaul. The Guardian newspaper spoke to Origin Sports Group, the commercial enterprise driving the revamp, who said "The PGA Tour is working on a variety of options to potentially relaunch the World Cup of Golf and we've been in touch with them on several concepts." In an equally vague fashion, a spokesperson from the PGA said "We've looked at new ways to promote the game of golf through new formats and certainly an event that would include PGA Tour and LPGA players is something we will continue to explore."
Quite what the future holds for the World Cup of Golf remains to be seen. However, there are lots of moves to make the sport more inclusive and talk of bringing the men's and women's games closer together. The World Cup would seem a perfect vehicle for that and modernisation could also be the best way to restore the tournament to its former glories.
WC Of Golf Trivia And Stats
We have already looked at some of the key events in this historic tournament but here are our top 10 World Cup of Golf pieces of trivia (correct as of March 2021).
It was first held in 1953 as the Canada Cup and International Golf Championship, Argentina won.
USA have won a record 24 times, coming second 11 times (Australia and South Africa are next best with five wins apiece).
England, Ireland and Wales have two wins each, with Scotland winning once in 2007.
Belgium's Thomas Detry and Thomas Pieters won in 2018 and might be the last ever men's champions.
In 2009, Italy's Edoardo and Francesco Molinari became the only brothers to have ever won the World Cup together.
Several players have completed a World Cup hat-trick but Fred Couples and Davis Love III won four in a row (1992-1995).
From 1955 to 1999 the International Trophy was awarded to the best individual player and nobody can match Jack Nicklaus's three wins (1963, 1964 and 1971).
Seve Ballesteros showed his team brilliance by helping Spain to victory in 1976 and 1977, whilst his nation also won in 1982 and 1984 with Jose Maria Canizares matching Seve's brace.
In 2009 Rory McIlroy and Graeme McDowell were runners-up, competing under a Republic of Ireland flag despite both being from Northern Ireland (it was a combined all-Ireland team).
The World Cup truly has been global, being held in Canada, the US, Mexico, Venezuela, Argentina, England, Ireland, Australia, Japan, China, France, Spain, Italy, Thailand, Philippines, Greece, Indonesia, Colombia, Malaysia, South Africa, New Zealand, Portugal, Barbados, Singapore and Puerto Rico.