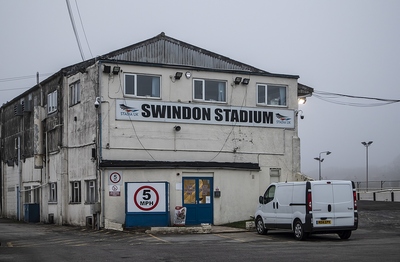 Greyhound racing was once a hugely popular sport and betting event in the UK. Indeed, many of our best loved and most well known bookmakers started life working in the dogs so it really is steeped in tradition.
At a time when horse racing was still considered something of an elite area for betting, the dogs were the working mans equivalent and one of only a handful of past times available in the early 20th century.
However, greyhound racing has been in decline for many years now, with the number of tracks decimated over the years and the demographic of those who bet on it getting ever older.
We take a look at the sorry demise of "the dogs", including why it has happened, key stats, and some major defining moments in its downfall.
The Glory Days Of Greyhound Racing
Younger fans of betting and sport may find it hard to believe but greyhound racing was once one of the best attended sports in the UK. Back in 1946 around 70 million people went to the dogs over the course of the year. For comparison, the total aggregate attendance of the top four tiers of English football was around 33 million in 2019.
Greyhound racing in the form we know it now began in 1926 and the following year attendances were over 5 million. That leapt up to 16 million in 1929 and growth continued as people became more prosperous in terms of both time and money during the interwar years. By the 1940s Britain had 77 tracks hosting greyhound action and the sport really was at the centre of UK popular culture.
Leading greyhound owner, Prince Philip pic.twitter.com/gAFeLbzla8

— Sport & Betting History (@CDCHistory) October 31, 2020
The former chairman of the British Greyhound Racing Board Lord Lipsey said, "At that time, a working man couldn't get a legal bet except at a dog track. Greyhound tracks were also a lot cheaper to get into than racetracks, and far easier to get to." The sport continued to do exceedingly well during the 1950s and for much of the 1960s too. This period from its inception in the late 1920s through to the late 1960s was undoubtedly the golden era of dog racing in the UK.
Why Did The Dogs Go To The Dogs?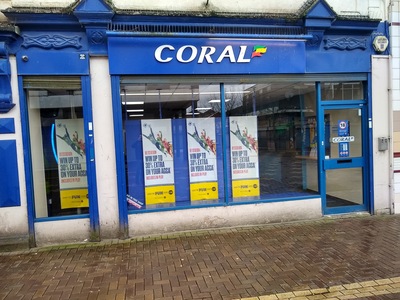 Most experts point to the 1960 Betting and Gaming Act as the key point in the beginning of the end for the dogs. This legalised a number of new forms of gambling and came into effect in 1961. The chief goal of the act was to stop illegal – and untaxed – gambling taking place on the street using runners. It did succeed in doing this to a large extent but perhaps the bigger impact was felt by greyhound tracks.
The average person could now place their bets in a shop and didn't have to attend a greyhound stadium. In addition other options for gambling, such as bingo halls, were also legalised. As if that wasn't enough, the new betting shops had tax advantages over the tracks and the impact of all this was rapid.
The track at Staines closed in 1960, Boundary Park Stadium near Norwich closed in 1962 whilst the same year Rochdale went independent and Charlton closed (though it would reopen four years later). More of the key closures of this period are listed below:
1963 – plans to turn Wandsworth into a shopping centre are leaked; Somerton Park, Clydeholm, Banister Court and Hanley close
1964 – Lythalls Lane Stadium, Northampton, Blackpool and Darnall all close
1965 – Staines is demolished, and Dog Daisy Stadium and Seaforth Greyhound Stadium in Liverpool both close
1966 – a great year for English football, less so for greyhound racing in the North East: Horsley Hill (South Shields) and Gateshead both closed
1968 – Stamford Bridge closes
1969 – a bad year for the dogs as Park Royal Stadium, Greenfield in Bradford, Aberdeen and Rochdale close
1970 – Nottingham's White City closes
1972 – the huge 100,000 capacity stadium in East London, opened in 1928, closes and two days later Hendon follows; two tracks in Glasgow also shut (Carntyne and White City Stadium) whilst in Ayr Tams Brig also shut; at the other end of the country Pennycross near Plymouth closed after 44 years
In fairness the list above is one-sided in as much as some new tracks did actually open in this period. However, it was clear which way the momentum was headed and far more stadia closed than opened. This process has continued over the years since then as attendances at greyhound tracks continue to struggle.
Other Reasons Tracks Have Closed
There are a number of reasons why greyhound racing has declined, particularly as a live spectator sport. We add this modifier because whilst tracks have shut and attendances inside stadia are well down, in terms of betting revenue generated, greyhound racing remains relatively popular. Indeed, the peak turnover for off-course greyhound wagering occurred as recently as 2009 when it surpassed £1.5bn. It has dropped steadily since then but remains at more than £1bn according to the latest stats.
In terms of sports that are bet on in the UK, greyhound racing remains one of the most popular. However, there is no doubt that the sport receives less media coverage and less investment than ever, with the number of courses and attendances at them both also at all-time lows.
Most people who comment on such things accept that the 1960 Betting and Gaming Act was a huge blow but much has changed since then and attendance is perhaps declining even more sharply now. It is undeniable that the leisure options for people in the 21st century are far greater than they were in the 20th and that they get ever more varied by the year (2020 aside, unless you count baking bread and hoarding toilet roll as leisure pursuits).
In the golden era for dog racing there were few choices for the working person. Dougie Tyler, an aging bookie (well, very thoroughly aged we would say), had operated at Walthamstow (which closed in 2008) since June 1946 said, "Your choice for a night out was the dogs, the cinema or the dance hall. What can't young people do these days? Though mostly they sit in front of the telly and push buttons." Quite.
Professor Keith Laybourn, whose academic book "Going to the Dogs: A History of Greyhound Racing in Britain, 1926-2017" we reference below, backed up that sentiment. He said "Given the changes in leisure, forms of gambling and the growth of television, this was bound to occur." However, he also highlights other issues.
Professor Laybourn added "… a combination of factors – discriminatory taxation, the rise of off-course betting and greyhound racing's image as a cruel sport – have ensured an unexpectedly rapid rate of decline." The huge growth in veganism and concern for animal rights has hit the sport, despite massive improvements in the care for dogs, especially in terms of rehousing them once they have retired from the track.
In terms of gambling and taxation, the dogs have suffered too and not always been treated entirely fairly. However, the bigger issue may once again come down to the plethora of choice in the modern age. Whilst off-track revenue remains reasonable, it is definitely in decline. That has to at least partly be because other sports such as the major US sports, virtual sports and countless other events, including politics and TV-based specials, are now competing with greyhound racing in a way they never did in the 1960s or even at the start of this century.
Another factor concerns the lack of housing in the UK and the seemingly relentless upward charge of house prices. Historically greyhound tracks were located in, or very close to, cities and towns to allow ease of access. Such land has become increasingly valuable, especially in and around London which once boasted 33 dog tracks. With attendances dwindling and land values going up, the equation becomes more and more imbalanced and selling up becomes the only sensible financial option.
How Many Greyhound Tracks Are There Today?
We are writing this during the 2020 pandemic and so of course much in life is uncertain and businesses of all types are facing tough financial times. However, as things stand there are 19 stadia licensed by the Greyhound Board of Great Britain (GBGB). These are as follows:
Brighton and Hove
Central Park
Crayford
Doncaster
Harlow
Henlow
Kinsley
Monmore Green
Newcastle
Nottingham
Pelaw Grange
Perry Bar
Romford
Shawfield
Sheffield
Sunderland
Swindon
Towcester
Yarmouth
In addition to those 19 there are three independent venues: Askern Stadium (Doncaster), Thornton Stadium (Thornton) and Valley Stadium (Ystrad Mynach). Considering there were once a staggering 200 tracks, that is obviously a massive decline.
That decline is mirrored in overall attendances, with average attendances, even at far fewer tracks, down too. What's more, with the average demographic of a greyhound racing fan tending towards the older end of the spectrum and few younger fans coming through, it is hard to see how this trend can be reversed.