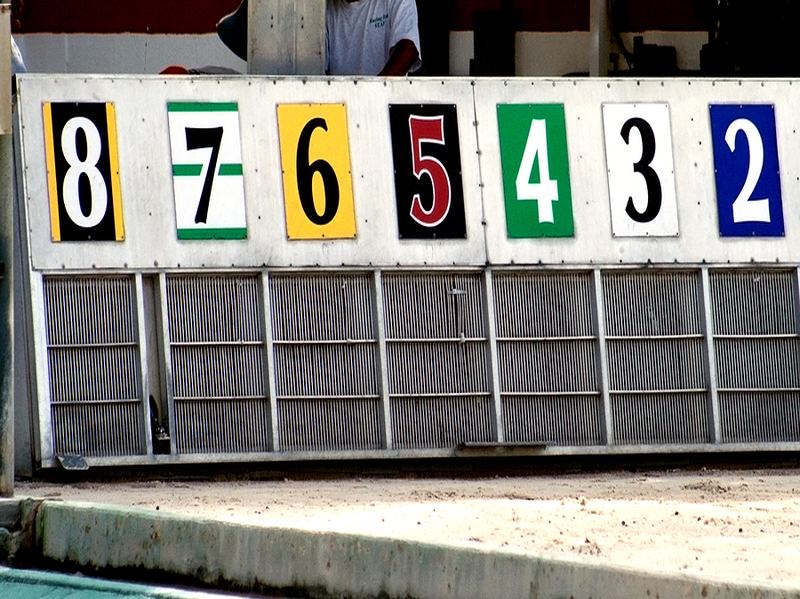 When it comes to betting on greyhound racing things can be over very quickly, so bookmakers like to offer customers a variety of bets which last longer than the average thirty second dash to the cash.
Greyhound cards are much longer than their equine equivalents and generally include between 12 and 14 races per meeting. To keep punters interested throughout the course of an entire meeting, some popular and slightly more unusual bets have been introduced.
One such bet is the "Trap Challenge". This bet is priced up before the first race and is not normally updated in play, although some bookies do now offer this on certain meetings. It is a great way for one small stake to last all or most of the night (or day) and gives those involved a great deal of excitement.
What is the Trap Challenge?

The trap challenge bet is basically asking punters which trap will win the most races on a specific card. The bet requires those investing to take a close look at the entire card and to predict all the results. It is irrelevant how many races the trap wins, all that matters is that the trap chosen by any individual is the one that wins most on the card. This bet is a numbers game and it has no relevance to which greyhound is in that trap.
The bet only counts winners. If trap 3 wins for example, then using a tally chart trap 3 is given one win. No other traps other than the winner matter. Dead heat rules also apply on this bet. If for win purposes the result of a race is a dead heat between traps 3 and 5, then both traps 3 & 5 share the win and both traps are given half a win rather than the full win. The trap number winning the most races at the end is declared the winner.
Dead heat rules also apply with the overall result, and thus the winner of the Trap Challenge. So, if we imagine a 14-race card, it would be far from uncommon to see results such as the example below.
| Trap | Wins at Meeting |
| --- | --- |
| 1 | 4 |
| 2 | 1 |
| 3 | 2 |
| 4 | 1 |
| 5 | 2 |
| 6 | 4 |
In this scenario, traps 1 and 6 are tied with four wins each and thus we have a dead heat. Normal dead heat rules apply, so had you backed either 1 or 6 then half of your stake would be treated as a winning bet and half as a losing bet.
Pros and Cons of Trap Challenge Betting
There are lots of reasons people like to play this bet. The main reason is probably the amount of interest you get for a single stake. The Trap Challenge gives those participating something to cheer for in every race on the card without having to bet on them all individually. On most occasions the result is also not usually decided until late in the meeting, often not until the very last race. Players in the market therefore have a chance to succeed and land a winning bet for the majority of the day, and a small stake gives you skin in the game for most of the meeting.
On the opposite side of the coin though, this bet is also not designed for those punters who like to make their selection and make a quick net win. Some people like the thrill of placing a bet and knowing the outcome quite quickly, so if this is you, your patience may be tested by the Trap Challenge. That said, most people have it as a side bet along with their main selections in each individual contest.
Another possible downside is that you may like the chances of three greyhounds in a certain trap. Those dogs might all win, however you are still by no means certain to land a winning Trap Challenge bet. It is a tough bet to land and one that often requires a little luck too, unless coincidence means you happen to have five or six of your strongest fancies all coming out of the same trap.
There is also a chance on this bet that you may not have an interest in a race, which can be rather frustrating. If, for example, after you have placed your bet a greyhound is withdrawn and the trap becomes vacant, your bet still stands. You simply do not have a chance to gain a win from that race.
Equally, you may really like the chances of one runner. If that greyhound is withdrawn and a reserve comes in to replace it, your bet is on the reserve running from that trap. This is because when betting on the Trap Challenge you are betting on the numbers, the trap itself, and not on any specific greyhound.
Strategy and Tips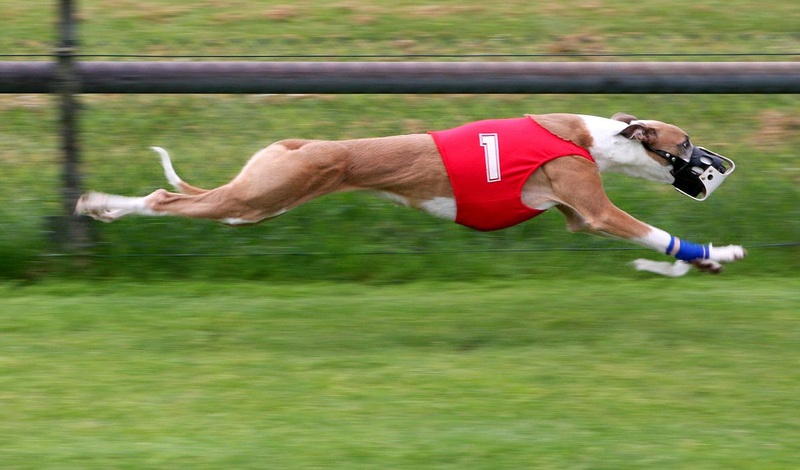 The Trap Challenge is a bet that requires several things to be carefully researched. Firstly, the weather, as it is known that this plays a part, especially on wet days but equally on hot days when there may be a track bias. This means that having a look at the previous meeting results is beneficial.
Greyhound racing takes place several times a week so the gap between meetings is minimal. Taking a look at previous meetings at the track over recent seasons and seeing if there was a large number of inside or outside traps winning can give you an angle into this bet.
Secondly, consider playing two traps at the same meeting. It could be advantageous to consider hedging your bets. Pick the trap that you think will win the most races and place a large percentage of your stake on that selection. However, take a small percentage from your stake and place that money on your second choice to win the most races.
You need some luck with a bet like this and with the odds usually generous, plumping for two traps gives you a much better chance of winning. Moreover, it gives you a really high probability of maintaining an interest in the racing for the entire night (unless your radar is well off).
How you split your stake is up to you. The amount needed to take from the total you want to bet should probably be dependent on the prices of your selections. It is advantageous to place a big enough percentage of your total stake on the second best option to give you a small net win were that trap to win.
By doing this you are making sure a third of the field is covered, and if your main selection is way behind you still have a chance with your second to recover your total outlay plus a small net win as well.
Last of all, it is wise to place your bets as late as possible. Greyhounds need to weigh in before a scheduled meeting. The weigh in is generally 90 minutes before the first race. At weigh in, a greyhound can be withdrawn for a few reasons. After the weigh in has taken place is when the changes are officially announced. If you place your bet as late as possible you will be aware of any reserves and vacant traps, and you will have time to re-evaluate your bet.