In 2019, prize money in British Greyhound racing totalled over £15m. Out of the many races that took place across the country though, not all of them contributed evenly to that grand amount. The bulk of races are worth between £200 and £400 to the winners but there are a minority of races that far exceed this figure. In most cases, these rather lucrative races are those that are steeped in history.
In this article, we will take a look at these big, high paying races that have, in most cases, been entertaining racegoers for many decades. For those looking to watch a special greyhound occasion, these are the races you will want to put on your calendar.
In addition to looking at the biggest races taking place in Great Britain, we will also cast our attention towards the most notable races taking place elsewhere in the world. As you will discover, some of these overseas affairs pack quite a punch when it comes to prize money and prestige.
English Greyhound Derby
Venue – Towcester*
Prize Money – £175,000 (winner)(2021)
Type – Classic Race
Inaugurated – 1927
Distance – 500 metres
Without any question whatsoever, the English Greyhound Derby is the biggest contest to feature on the British greyhound circuit. It is always a massively hyped affair with any keen punter keeping an especially close eye on all the build-up. It welcomes the best of the best and many of the true greyhound racing greats have featured in this race over the decades. Four of them have etched their way into the history of this contest by winning it on two different occasions: Mick the Miller, Patricias Hope, Rapid Ranger and Westmead Hawk.
Retired trainer Charlie Lister is also a prominent figure in Greyhound Derby folklore having trained the winner of this race seven times. During his sixth success, in 2012, his dog Taylors Sky set a course record in the process, back when the contest took place at Wimbledon. On a related note, the reason you see the asterisk beside Towcester is that it remains to be seen if this will be a long-term permanent home for the English Greyhound Derby. Towcester initially took over the reins in 2017 following the closure of Wimbledon but their own financial issues saw Nottingham step in during 2019 and 2020. Having got back on their feet, Towcester were re-united with the Derby for the 2021 running of the event but it is hard to say what will happen much beyond this.
The change in venues combined with the financial impact of the disruption to most sports during 2020 and 2021 has meant that the prize fund for Britain's richest race has fluctuated rather a lot in recent years. In 2019, the winner of the Derby final picked up £100,000 but a year later this was slashed in half. Fortunately, for any hopeful parties, it was announced that when returning to Towcester in 2021, the Derby winner would earn £175,000 with the runner up claiming a consolation prize of £25,000.
As it happens, The Derby in horse racing is also the richest event in that sport in the UK so it's a title with a great deal of prestige across racing sports. The difference in prize money is quite staggering though. Despite this being by far the most valuable greyhound race in country, it is worth only a fraction of the £1.6m in prize money added for the 2019 horse racing equivalent. You may spot that the purse did drop to £500,000 in 2020 but this was a temporary cut caused by the global disruption to sport and life in general.
East Anglian Cup
Venue – Yarmouth
Prize Money – £16,000 (2020)
Type – Category 1
Inaugurated – 1975
Distance – 426 metres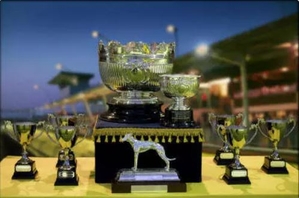 At Yarmouth Stadium, there are no bigger races than the East Anglian Cup. Just a stone's throw from the beach, Yarmouth has hosted this race since 1975.
Charlie Lister, who we mentioned as being the top Derby trainer, thoroughly enjoyed his time in this contest too.
Over the years he was the trainer of the winning dog on an incredible 12 occasions, a feat unlikely to be bettered for a very long time.
The last of his victors, Newinn Shadow, set a new course record when winning in 2017.
As two other dogs have clocked times just 0.08 and 0.11 seconds slower, this is one record in considerably more danger of being broken.
Select Stakes
Venue – Nottingham
Prize Money – £12,500 (2020)
Type – Category 1
Inaugurated – 1952
Distance – 500 metres
Having lost the English Greyhound derby to Towcester, we would say the Select Stakes is now the biggest race to feature at Nottingham.
We acknowledge there is some room for debate though as the Midlands-based venue does host a series of extremely notable races such as the Produce Stakes, the National Sprint, the Eclipse Stakes and the Puppy Classic. These all pay out several thousand pounds in prize money but none quite as much as the Select Stakes.
Not too long ago the Select Stakes witnessed the rather rare occurrence of a dead heat finish. There was no outright winner in 2013 as Daddy Knows Best and Holdem Spy crossed the line at the very same time. This is the first time in the history of this old contest that we have had two inseparable greyhounds cross the finishing line.
Speaking of its history, most Select Stakes races took place at Wembley Stadium but Nottingham has been the host since 1996.
Cesarewitch
Venue – Romford
Prize Money – £11,000 (2020)
Type – Category 1 (Original Classic)
Inaugurated – 1952
Distance – 925 metres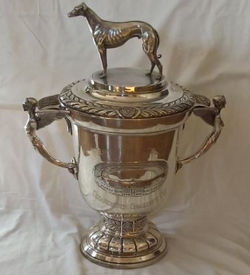 One of the original six classic events of greyhound racing, the Cesarewitch is a race held in high esteem. It is a tough test for those involved, with its distance of 925 metres making it a marathon event for the canine runners. It has not always taken place over such a long distance though. In its earlier years, when featuring at West Ham, it was a middle-distance event staged over 600 yards. Following the closure of West Ham, the Cesarewitch transformed into the marathon classic and moved to Belle Vue. Over time though, interest in the race declined and it was eventually shipped off to Catford Stadium in 1995 and then to Oxford in 2000.
When Oxford closed in 2012, the Cesarewitch was buried with it. This was until a much-welcomed revival occurred in 2020 when Romford agreed to host the marathon test. Coming back with category 1 status, sponsorship from bookmakers Coral and a large prize pot, the Cesarewitch felt like a big contest once again. It feels right that it should be too as this historic contest even includes a fantastic trophy that has etched on it the names of Pigalle Wonder, Mile Bush Pride and Scurlogue Cham. Funnily enough, the Greyhound Board of Great Britain actually took the trophy on Antiques Roadshow for a valuation.
As with the Derby, the Cesarewitch also has a horse racing equivalent by the same name. Again, the difference between the two sports is stark. The 2019 renewal of the popular 30 horse handicap affair paid out £350,000 in prize money. Even finishing fourth in that contest paid out more than the full purse of the 2020 greyhound Cesarewitch.
The Regency
Venue – Brighton & Hove
Prize Money – £13,000 (2020)
Type – Category 1
Inaugurated – 1948
Distance – 695 metres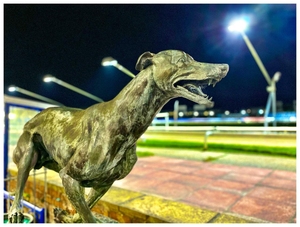 Originally called the Regency Produce Stakes, this race was designed only for British-bred greyhounds in its early years.
Despite this restriction, the race managed to attract a whopping 161 litters during its inaugural run and over 200 the following year.
From 1966, the 'Produce' was dropped from the race name because the British-bred requirement was abandoned.
It ended up being a year of complete change because as well as this, the distance was increased and a new perpetual trophy was introduced.
Still an extremely popular race to this day, it has been responsible for some great affairs such as in 2014 when Boltatwelldigger scored a shock win at odds of 25/1.
Grand National
Venue – Central Park Stadium
Prize Money – £11,000 (2021)
Type – Category 1 (Original Classic)
Inaugurated – 1927
Distance – 480 metres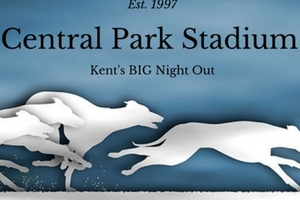 Unlike the horse racing Grand National, this is not a huge test of stamina, coming in at less than 500 metres in distance.
It does, however, share one thing in common: jumps.
All other big races mentioned in this article are flat races but the Grand National features hurdles that the competing greyhounds must tackle before they get to the finishing line.
While it is undoubtedly one of the biggest jump events on the greyhound racing calendar, this does not result in a gigantic purse like the horse racing Grand National at Aintree.
By British dog racing standards, it is definitely a major event but it is not one that will draw in tens of thousands of spectators or hundreds of millions of pounds in bets.
Scottish Derby
Venue – Shawfield
Prize Money – £24,500 (2019)
Type – Original Classic Race
Inaugurated – 1928
Distance – 480 metres
With a prize fund that well exceeds £20,000, the Scottish Greyhound Derby is the biggest race to take place in Scotland by a considerable margin.
Around a century old, it is also one of the longest-standing events still in existence.
For its first four decades, the big Scottish contest took place at Carntyne Stadium but the Glasgow venue was forced to close in 1972.
Just before it officially shut down, the Scottish Derby moved to Shawfield between 1970 and 1985.
After this, the Greyhound Racing Association took the decision to then relocate the race to one of their stadiums, Edinburgh's Powderhall.
It only stayed there for two years though as the GRA ended up selling Powderhall for the same price as purchased, so it could be demolished for housing.
The Classic
Venue – Sunderland
Prize Money – £10,000 (2019)
Type – Category 1
Inaugurated – 1928
Last Run – 2019
Distance – 450 metres
Although this race was discontinued in 2019, we wanted to quickly mention The Classic given that it began as an extremely eye-catching event.
When debuting in 2007, it formed a key part of the Arena Racing Company Grand Prix (previously the William Hill Grand Prix) it boasted a first prize of £25,000.
At the time it was one of the most valuable events on the British greyhound racing scene.
Mahers Noy, trained by Sheffield based Elaine Parker was the first to scoop this large prize.
Dwindling popularity saw a decrease in awarded funds though and by the time William Hill pulled their sponsorship in 2019, the winner only received £8,000.
Irish Greyhound Derby
Venue – Shelbourne Park
Prize Money – €202,000 (2019)
Type – Grade AA0
Inaugurated – 1928 (unofficial) 1932 (official)
Distance – 550 yards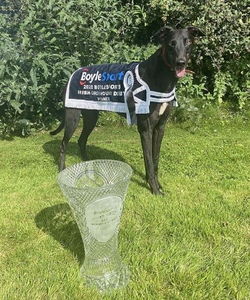 The unofficial Irish Derby took place at Harold's Cross and was won by even-money favourite Tipperary Hills. Four years later, and in a controversial decision, the now official 'National Derby' moved to Shelbourne Park.
This was not a permanent home though with both Shelbourne and Harold's Cross alternating as hosts each year. This remained largely the case until 1969 when Harold's Cross held its last ever Irish Greyhound Derby with Shelbourne now given full custody.
As you would expect based on the Scottish and English equivalents, this is the biggest and richest race to take place in Ireland and long has been. Its purse is unrivalled in Ireland and this has allowed it to attract some of the most talented greyhounds around.
Only once though has the Irish Derby winner gone on to win the English Derby. True to his name, Toms The Best, pulled this off across 1997 and 1998 during a career that pocketed his connections over £115,000 in prize money.
Melbourne Cup
Venue – Sandown Park
Prize Money – A$630,000 (2021)
Type – Group 1
Inaugurated – 1956
Distance – 515 metres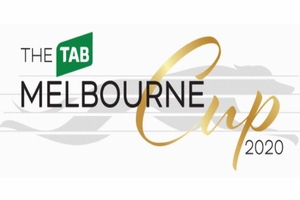 Another country with a keen interest in greyhound racing is Australia.
Down Under they have several well-paying and prestigious races but none more so than the Melbourne Cup.
Featuring a giant purse of A$630,000, this converts to approximately £350,000, making it far more valuable than the English Derby.
It has come quite a way given that the winner pocketed just £500 in 1956.
While it is overshadowed by horse racing's Melbourne Cup, sometimes dubbed "the race that stops a nation", this doesn't stop the greyhound equivalent being a huge affair.
Some interesting Melbourne Cup trivia for you here: the 1980 running of the contest saw a Mercedes Benz given away as it celebrated its 25th year anniversary, with golfer Greg Norman presenting the prize.
Sandown Cup
Venue – Sandown Park
Prize Money – A$250,000 (2020)
Type – Group 1
Inaugurated – 1963
Distance – 715 metres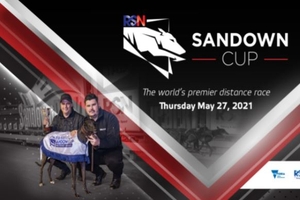 Finally, this list would not be complete without a quick mention of the Sandown Cup.
It is the other major race held at Sandown Park but unquestionably behind the Melbourne Cup in the pecking order.
Take nothing away from the event though as it is by far the most valuable stayers race in the whole of Australia.
The 715-metre test pays out a huge A$250,000 across the finalists.
It previously went by the name of the Woolamai Cup when it was first run but has been known as the Sandown Cup for some time.
The fastest winner the contest has seen is Booby Boucheau (2011) who also holds the course record over a distance of 595m too.